You may know Suki Waterhouse from a fashion campaign, films including Love, Rosie, Insurgent and A Rainy Day in New York or even from upcoming promotions for the Amazon Prime adaptation of television show Daisy Jones and the Six. She became an It girl with the help of her enviable and effortlessly cool style and an A-list group of friends like Cara Delevingne and Georgia May Jagger. But the model and actress started her journey into the creative world as a musician on the grungy streets of Camden, London, collaborating with talented neighbors and playing in bars to cultivate her unique and soulful sound. Finally, after years of writing songs, she's picked back up her backseat passion with her first full-length album.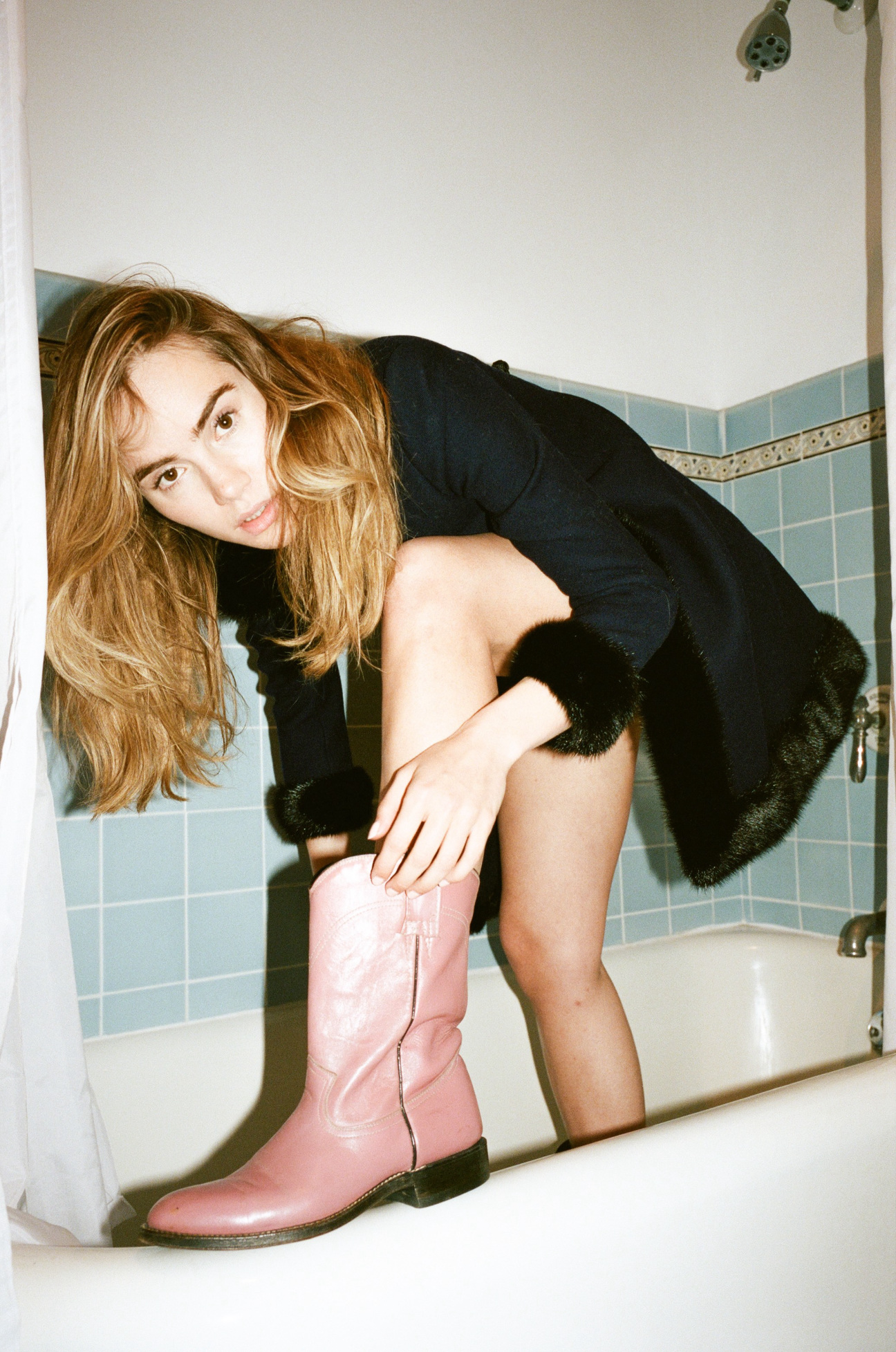 Released on May 6, "I Can't Let Go" is a culmination of and reckoning with some of Waterhouse's most private experiences—reliving heartbreak and healing wounds from her twenties. Like most songwriters know, having to relive painful experiences invites listeners into their soul in profound ways. It can also, Waterhouse says, help you empathize with your younger self and gain a little perspective. Now at 30 years old, she's realized that being the one to call the shots is something she won't take for granted.
In addition to writing the music, the multihyphenate produced its accompanying music videos (out soon), down to the set design. It's a chance to present her own image in a way she never has before. "I'm very involved with the theatrics of the whole show, and organizing the set, and it's, it's so scrappy in a way," she says. "It's never like, 'Oh, I'm just gonna turn up and everything will be done.' It's really thrilling."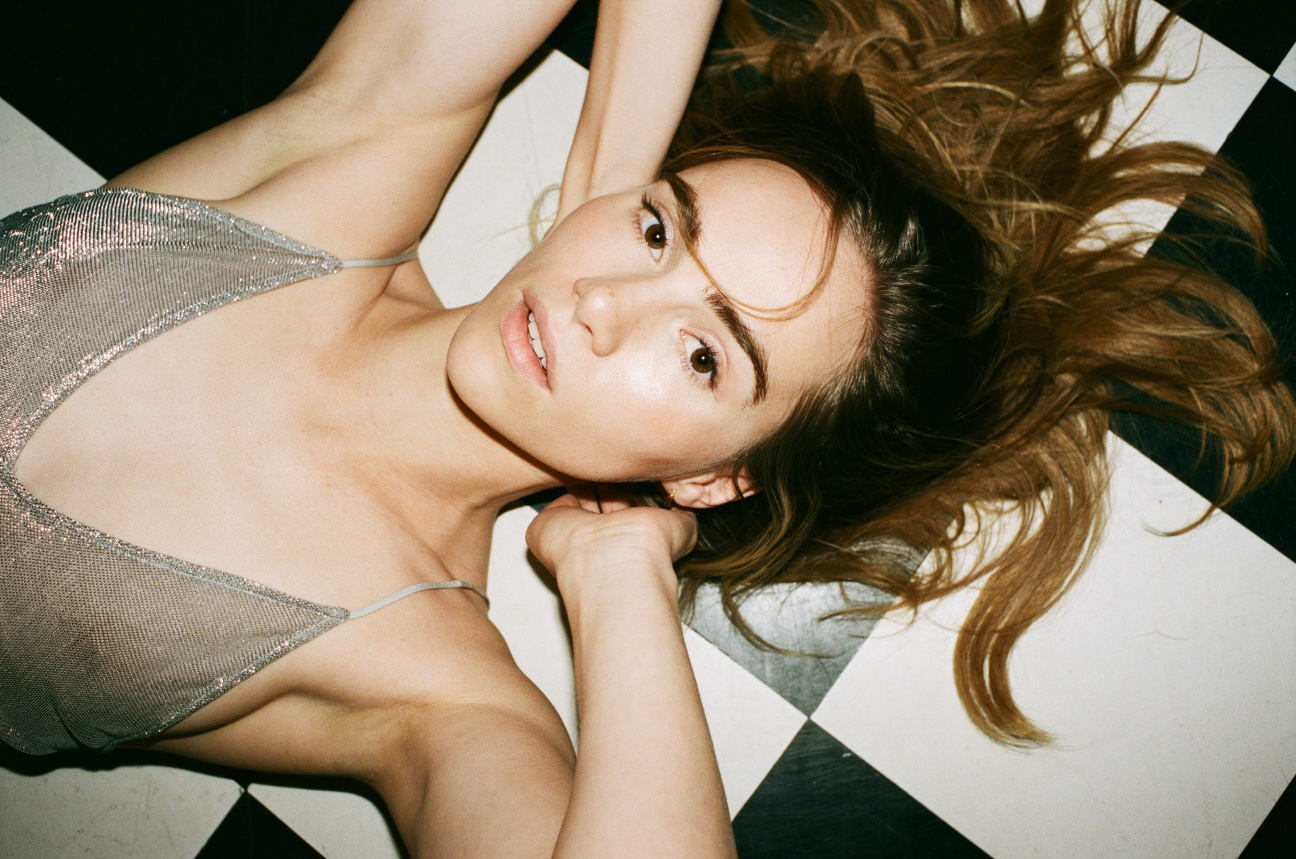 The tone of the album transports the listener to riding shotgun in an old convertible car down Melrose Avenue in Los Angeles. The usual sunny weather is cloudy. Donning a vintage leather jacket and smoking a cigarette, you run your hand through slightly greasy hair. Perhaps you're even a little hungover from the night before. A feeling of nostalgia for a more carefree time of your now-complicated life washes over.
Waterhouse's album draws you into a slight melancholia, but emotions are influenced with every song. Her voice is raw and so is the guitar, like something played from a cassette tape. As soon as her vocals enter the opening track "Moves," it's impossible to skip. Determination ensues: yes, I am going to put some goddamn moves on you, babe.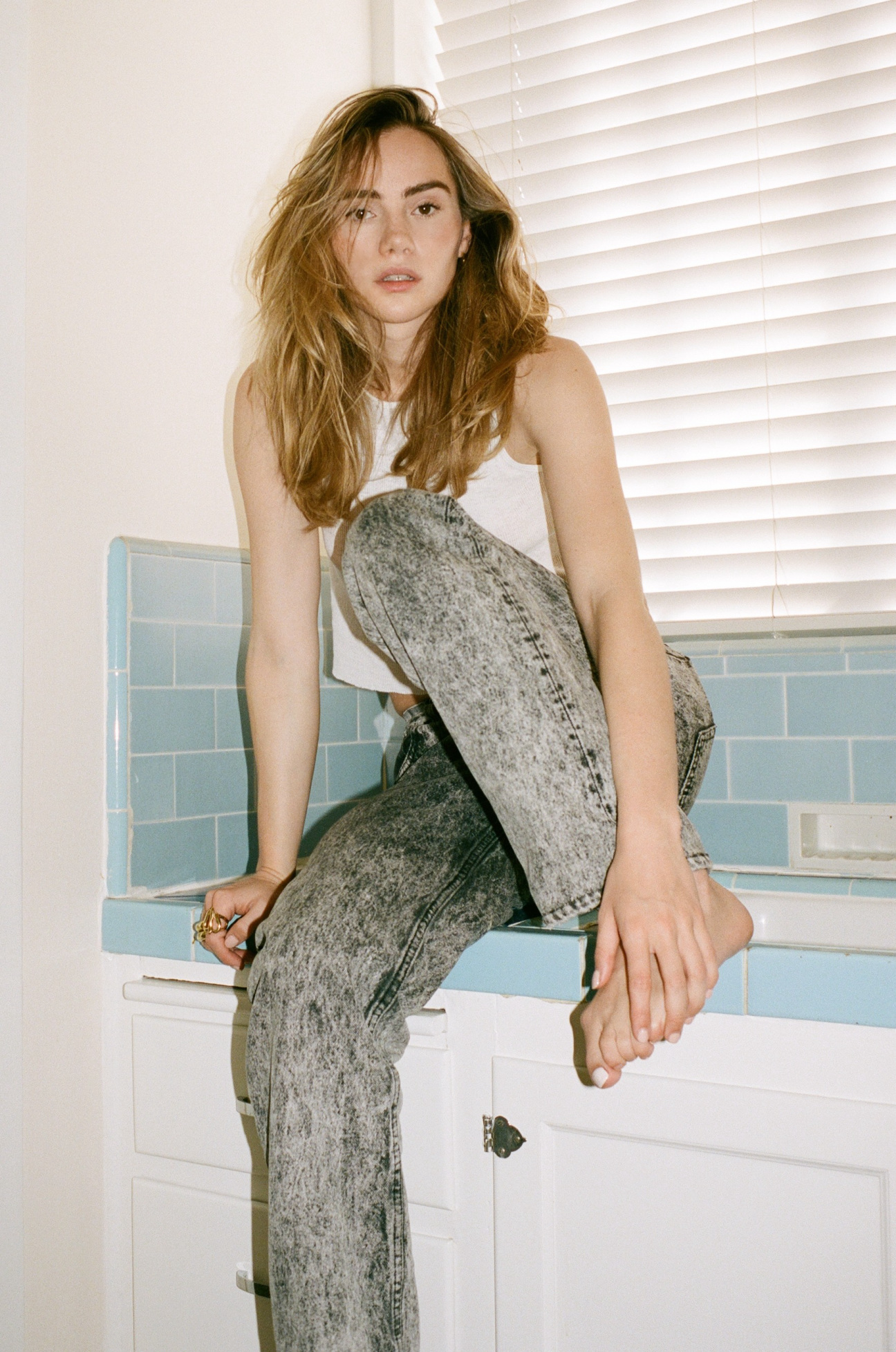 Growing up, Waterhouse was inspired by the sound and look of musicians like Ani DiFranco, Lucinda Williams, Aimee Mann and 1960s girl bands like The Ronettes. She recalls jamming to Amy Winehouse while doing homework, dreaming of the life of a rock star. She has always been drawn to songs that feel like conversations, that transport you to a time when and place where you felt something similar. Ultimately, the human experience is as sad and beautiful and complex for every next person, even if some are born with perfect eyebrows, model for brands like Burberry and Tommy Hilfiger and grew up in posh neighborhoods with Delevingne and Jagger. Still, Waterhouse remains a musician on a paired down stage simply hoping to give people the chance to connect with her art.
"Everything else I've ever done is in a public sort of place. Like, there's so many people touching you and worried about what your hair looks or how your body looks," she says. "It's like you're somebody else's creation. And I feel like a completely different side of myself comes out on stage with music because I'm not having anyone touch me and no one's doing my makeup. I'm literally just putting on whatever the hell I want to put on. And it just brings out an entirely different side of things."