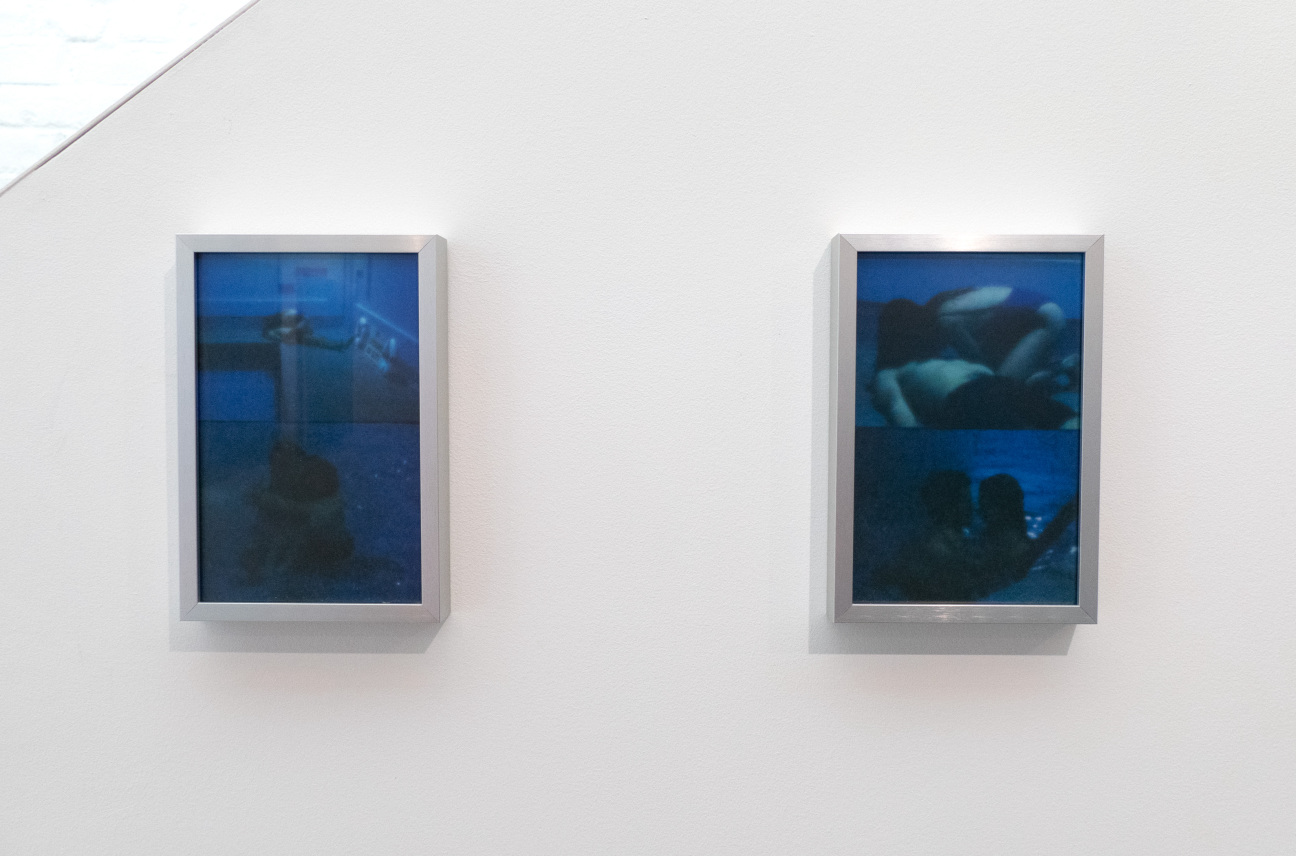 Cristine Brache, "Bermuda Triangle"
Anonymous Gallery
Things aren't always what they seem. This notion leads Cristine Brache's practice and current exhibition, "Bermuda Triangle." As the titular nod to an area surrounded by urban legend may suggest, Brache's new body of work questions her reality, tracing childhood experiences and more recent "come-to" moments. Though one may expect the blown-up pool on which a Super 8 video is projected to be the installation's focal point, the two-dimensional works encompassing the room serve as the show's benchmarks. In these, video-stills portraying a kissing couple submerged underwater are printed using varying techniques and materials, all rendered in glowing blue hues. The effect is both intriguing and mysterious, romantic and precautionary.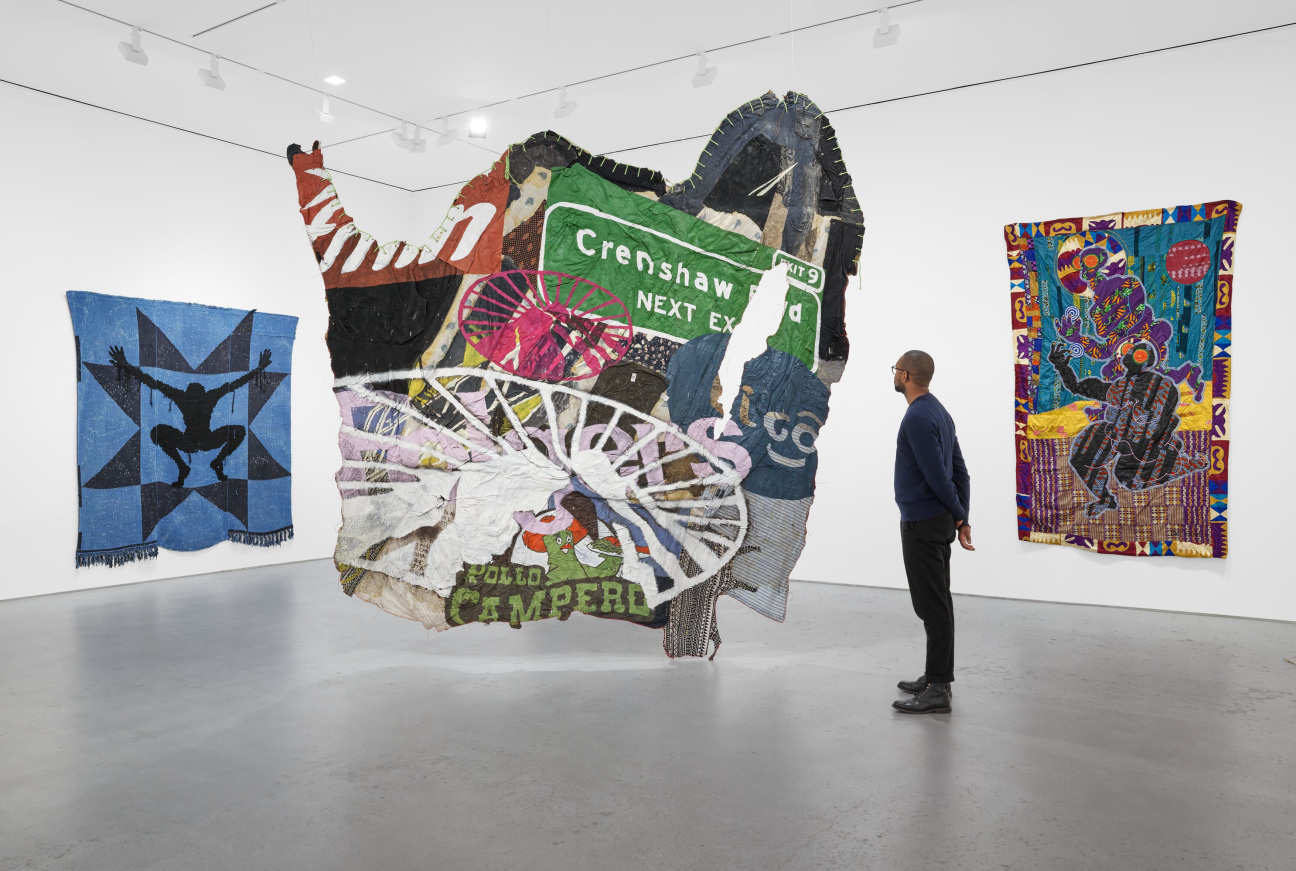 "The New Bend"
Hauser and Wirth
When artistry is fused with purpose, its critical impact can often be overlooked. Such is the case with The Gee's Bend quilters, whose textile works began as necessity rather than art form. Now globally recognized, the importance of this movement and its long-held history cannot be overstated in the art historical canon and present conversations around race, class and gender. Curated by The Kitchen's Legacy Russell, "The New Bend" showcases 12 contemporary artists whose work expands the traditions of quilting and textile practice. Equal parts technical and aesthetic, each work on view draws attention to the duality and progression of art and technology. Each piece cascades through the gallery in its own distinct manner, offering new possibilities for this tradition to carry on into the future.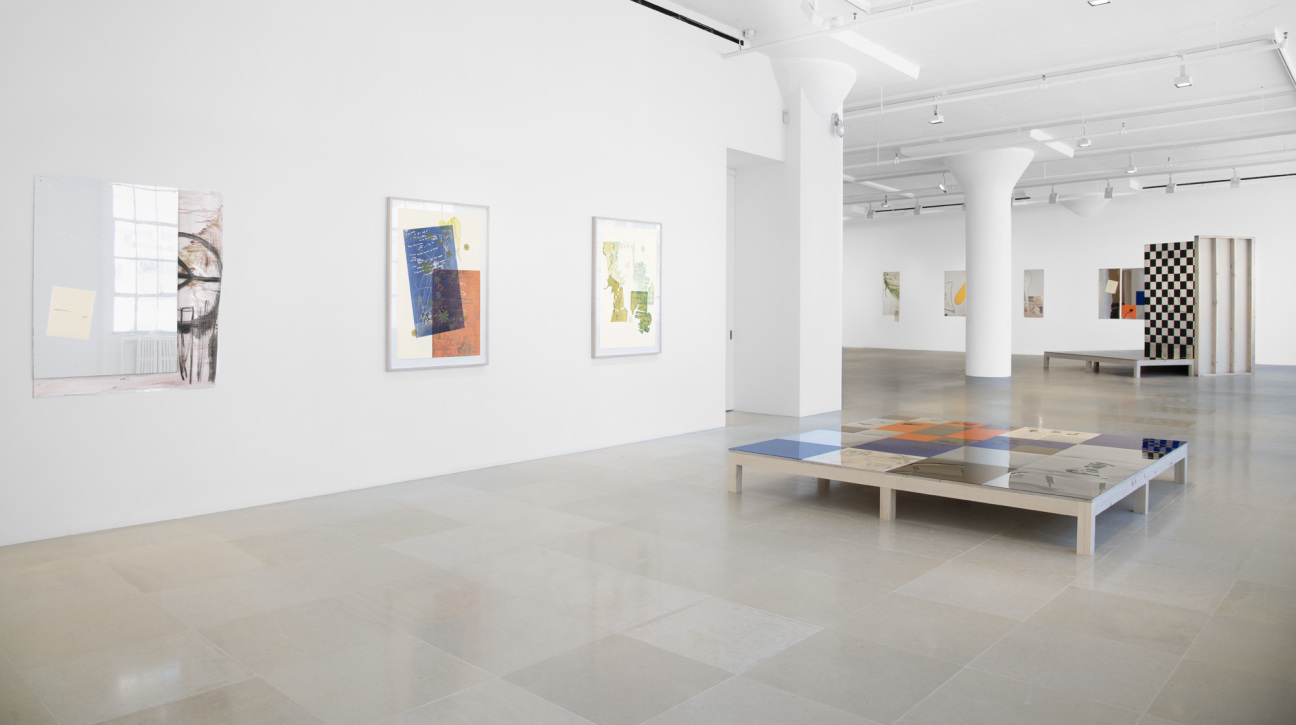 Raque Ford, "Nighttime Grudge or How I Wanted to Be a Rockstar"
Greene Naftali
For years, Raque Ford has masterfully blended materials and technique to piece together worlds that expand upon the canon of Minimalism. In her newest body of work, Ford continues to push the boundaries of her signature material: language. Set in front of Greene Naftali's sprawling eighth floor Manhattan views, "Nighttime Grudge or How I Wanted to Be a Rockstar" showcases a series of monotypes and works on acrylic sheet alongside of a group of platform dance floor sculptures. Using popular culture as a lens to explore identity, Raque imbues traits excluded in Minimalism's history—desire, flamboyance and emotion, generally—across each work. Ford's use of mirrored surfaces is both playful and tongue-in-cheek: what better way to discuss one's identity than to see it looking back at you?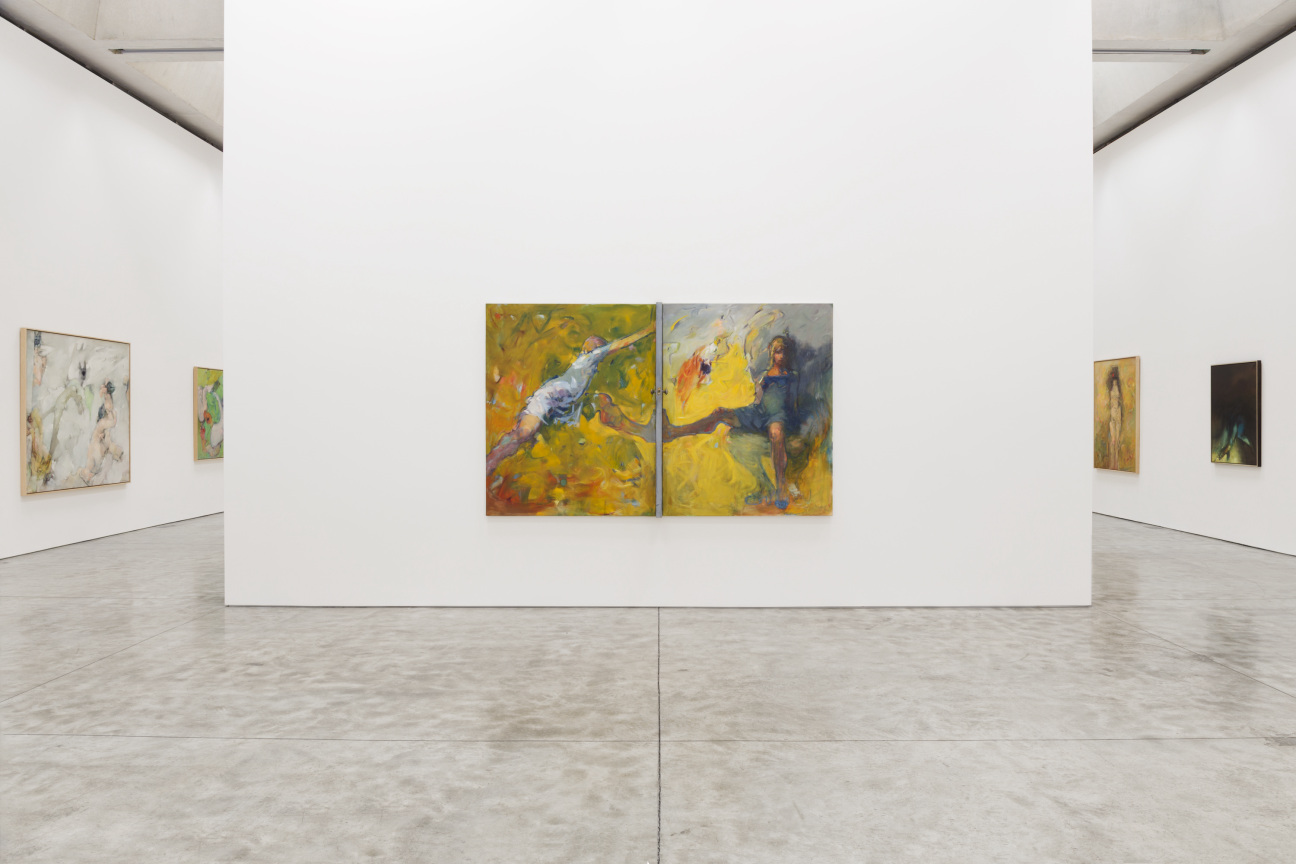 Dorothea Tanning, "Doesn't The Paint Say It All?"
Kasmin Gallery
We've all experienced that moment upon leaving a historical exhibition so powerful, it leaves you wondering how you could have been previously unfamiliar with the work. That is the experience of "Doesn't The Paint Say It All?," Kasmin Gallery's first exhibition dedicated to the work of Dorothea Tanning. Over her six-decade career, Tanning pioneered a landmark style that while taking nods to Surrealism, remained distinctly her own. The works on view at Kasmin range from 1947 to 1987 and showcase Tanning's arc in the midst of finding a remarkable formal language. Nods to femininity, myth and mortality ring throughout, blending strong female abstraction with eerie undertones. Though Tanning would have been one of few in a men's club, all the while married to the more celebrated Max Ernst, her mastery in creating timeless paintings has never been clearer.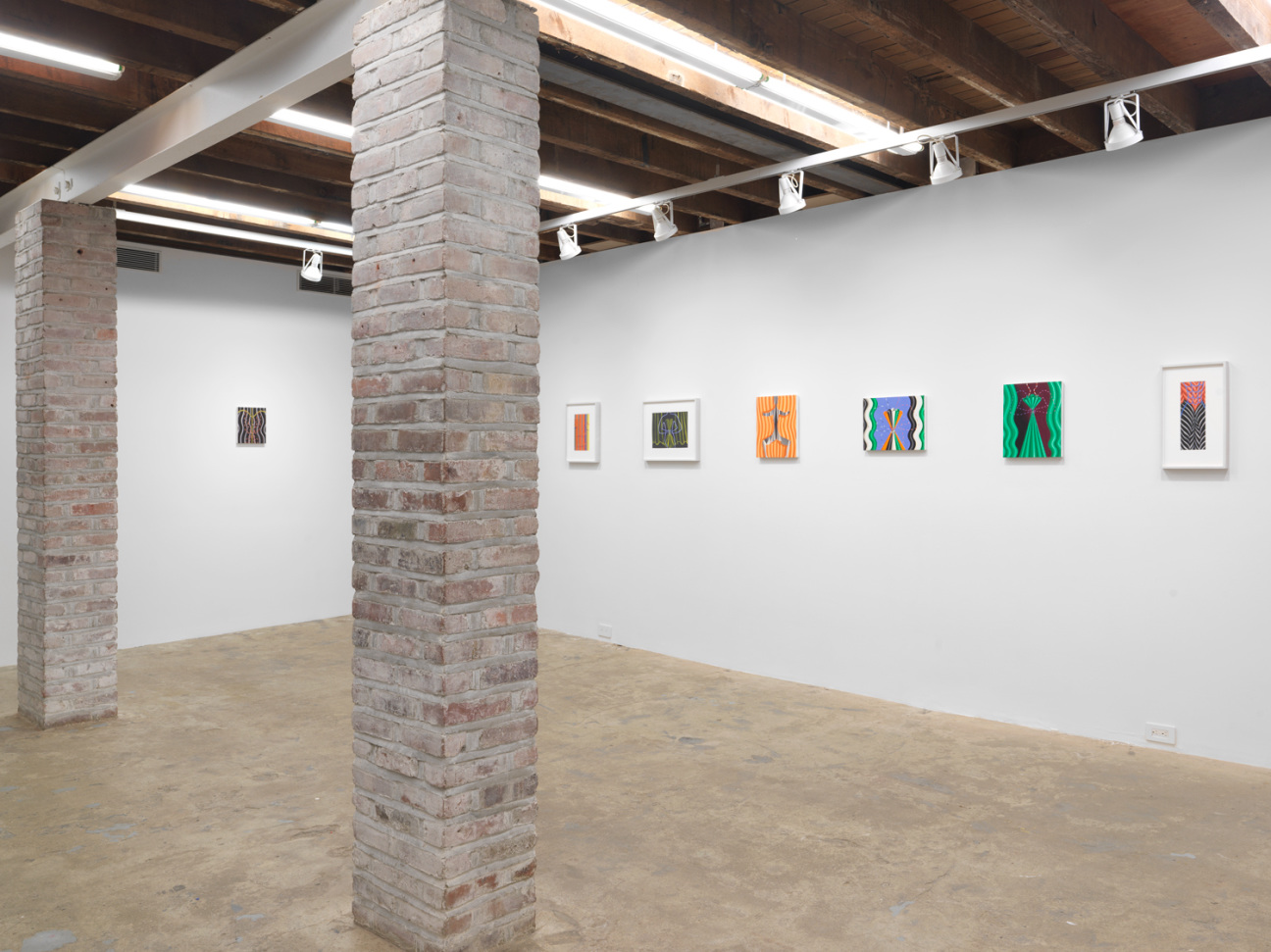 Sascha Braunig, "Lay Figure"
Magenta Plains and François Ghebaly
For her first show in New York in five years, Sascha Braunig retakes downtown New York in a two-location presentation with aesthetic singularity. In Braunig's works, the hinting to, but absence of a figure speaks volumes. At once poppy, surrealist and geometric, paintings of various scale and accompanying works on paper explore the body's place throughout art history with coy references to past movements that have aimed to do the same. The emotional response of each work is equally broad. Playful shapes and forms move in ways that illicit anxiety and tension, as though Braunig is pulling back the curtain on the inner workings of a system we still find difficult to address head-on.