As the art world continues to evolve amid a global pandemic, a growing number of galleries have started to look for opportunities outside of the saturated and expensive art market hubs of New York and Los Angeles. In April 2020, Lexi Bishop flew to Pittsburgh from L.A. to hunker down with her partner in his hometown as the nation went into full-on quarantine. In western Pennsylvania, she continued to work remotely as a director for buzzy West Hollywood dealer Nino Mier, though away from the in-person bustle of his art gallery's day-to-day.
Bishop had previously spent six years in the Post-War and Contemporary Art department at auction house Christie's in New York and admits that her understanding of real estate prices was very skewed after living in America's two most populous cities for most of her life. Living in Pittsburgh fulltime, she realized that she could start her own venture. "Not coming to the art world with a trust fund, I came here and saw that this is something I could feasibly do," she explains. On April 16, she's opening a gallery called here in a stylish 800-square-foot space that used to be a neighborhood pizza joint. The inaugural show features Brooklyn-based painter Rebecca Rau.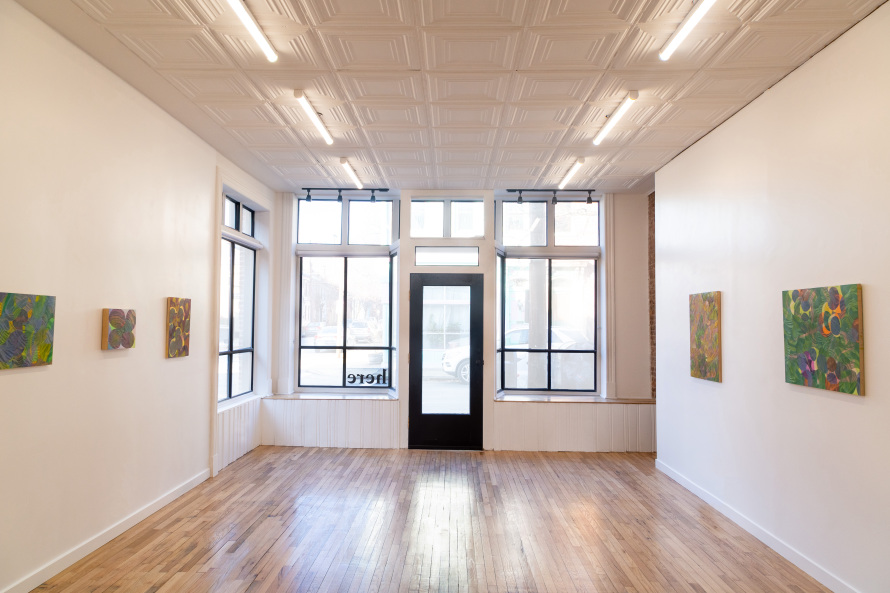 The city's prerequisites were perfect. Pittsburgh has a huge number of significant institutions for a city of just over 300,000 residents, including the Carnegie Museum of Art, the Andy Warhol Museum, the Frick Museum and the Mattress Factory. Each institution has board members yearning to support a local contemporary gallery scene. "You can have more of an impact in a smaller city where there really only are two other galleries," she adds.
After almost a decade in the art world, Bishop says she's confident she can tap into her network across the country and around the world to support her artists and program. "During my time with Nino, about 80 percent of sales I did were JPEGs over the internet," she explains. "Because so many sales are done online, I don't know if it matters anymore where you have your brick-and-mortar." Early signs have been encouraging; Bishop already sold out a trial run pop-up show featuring Los Angeles-based painter Molly Greene.
The gallery will add an exciting new dimension to Pittsburgh's existing cultural landscape, staging shows with internationally interesting emerging artists. "We have many ambitious artist-run spaces and wonderful arts not-for-profits," states Andy Warhol Museum's chief curator José Carlos Diaz, "yet there is room for commercial galleries—especially from someone with Lexi's vast experience and broad perspective." He adds, "It brings me joy that Lexi Bishop has chosen to call Pittsburgh home and open here gallery."