Everyone loves Emma Chamberlain, and it's not too hard to understand why. First of all, the Youtuber-turned-influencer-turned-fashion model is exceptionally beautiful and exceptionally good at being "authentic," at least for modern day standards. She'll post close-up selfies of her makeup smudged face after a good cry to keep it real, unedited photos in between her high-fashion photoshoots and behind the scenes shots of the unglamorous reality of said photoshoot. We're not too fooled, though—most people would much rather be BTS of her photoshoot than working remotely from kitchen tables in pajamas.
So the world loves Emma Chamberlain, but what does Emma Chamberlain love? Well, I'm not entirely sure, besides iced coffee with almond milk. But I am sure that she appreciates artist Josh Smith, given her recent Instagram post of his presentation at David Zwirner's Frieze Los Angeles booth last week.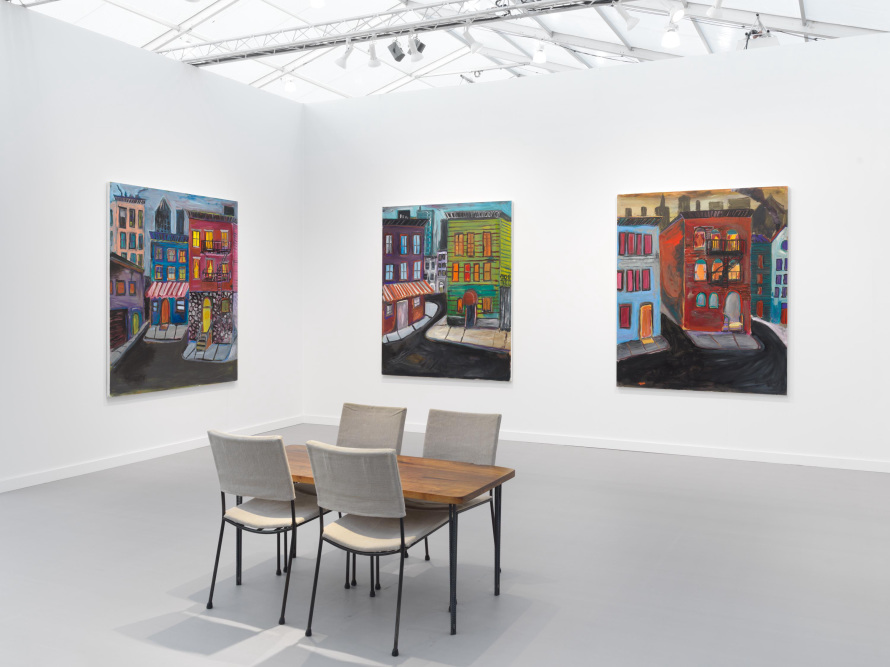 Like Chamberlain, Smith is an artist whose made his name trafficking in finding idiosyncratic ways to rebrand the universal. Coming to fame in the early 2000s for his name paintings, in which he'd scrawl Josh Smith over and over into the oil, the artist's career perhaps in a way paved the path for social media self-promoters like Chamberlain who now are free to slap their logo over whatever product they please whether its coffee grounds, makeup or the silverscreen. Expertise is not essential. It's all about the hand that branded it.
Perhaps Chamberlain's attraction to this work was a case of auteur finding auteur or just more evidence for the current 2000s revival and indie sleaze threads. Either way, we think a Josh Smith is a perfect way for Chamberlain to start her collection if she hasn't already. She can always write her name on the back.