Throughout the two decades of his career, the artist Gary Simmons has made work about the fraught racial dynamics that shaped American history, namely the myriad ways that racism has been taught and learned. Cartoons, our early windows into the world, naturally emerged as a recurring theme, where even the most innocuous images contained implicit racial messages that could subconsciously shape young minds into prejudice.
"In the '30s and '40s, cartoons were tied to specific racial characteristics," Simmons explained on Wednesday, in conversation with Studio Museum director Thelma Golden at Los Angeles's Hauser and Wirth. "A lazy mouse was Latino, or a very large-lipped frog was a Black figure."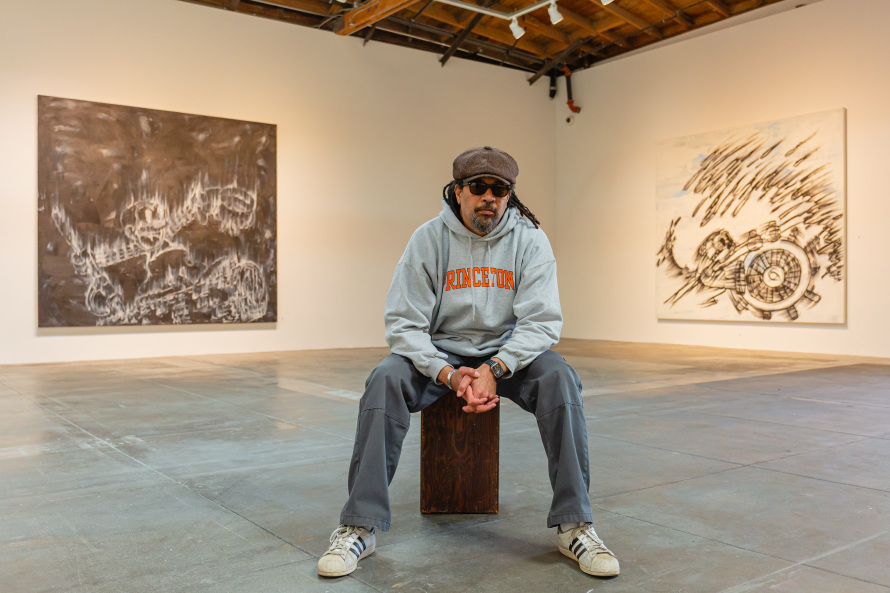 In "Remembering Tomorrow," his newly opened solo debut at the gallery, on view through May 22, such a frog appears, playing piano on an expanse of blackboard 12 feet tall and 55 feet wide, drawn in chalk that's been brushed and smeared. It's one of four new wall drawings that embody Simmons's signature process, in which an eraser is dragged over racist images or text to leave a fuzzy, but fully legible ghost behind. Attempted erasure symbolizes the persistence of memory, and the refusal of a bleak history to be forgotten.
"I'm not in favor of scrubbing history… I think Black folks take great pride in the fact that we moved through a lot of that horror, and we're still where we are and where we're going," he told Golden. "The erasure isn't about the end result; it's about the intent and the violence in the desire to erase these painful things."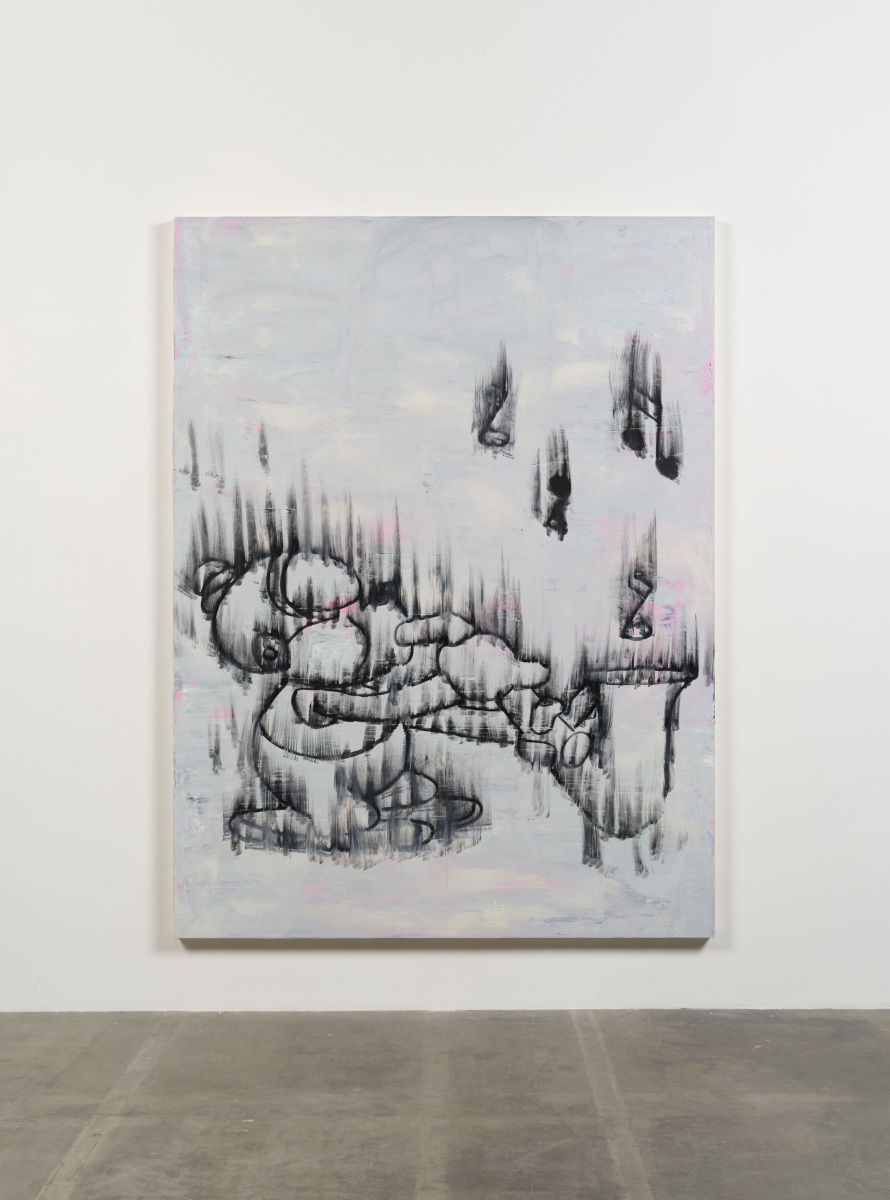 Throughout the show, other cartoon figures appear across a variety of media in multiple scales. Honey & Bosko, essentially minstrel versions of Mickey and Minnie Mouse from the 1920s, appear in a chalk wall drawing across from the piano-playing frog as they dance the Lindy Hop; they also appear in paintings treated with the same erasure technique, where the surfaces were brushed and smeared when wet. The crows from the Disney film Dumbo, who were caricatures of Black men, appear in sculptural form, presiding over a set of school lunchroom tables.
"I realized that the memory of that cartoon sort of broke down along racial lines, where folks like me remember the crows, and folks who don't didn't remember the crows at all," he said. "[This piece] became this way of almost uncovering something that was right there at the surface that we're all seeing collectively, but we all have different relationships to it."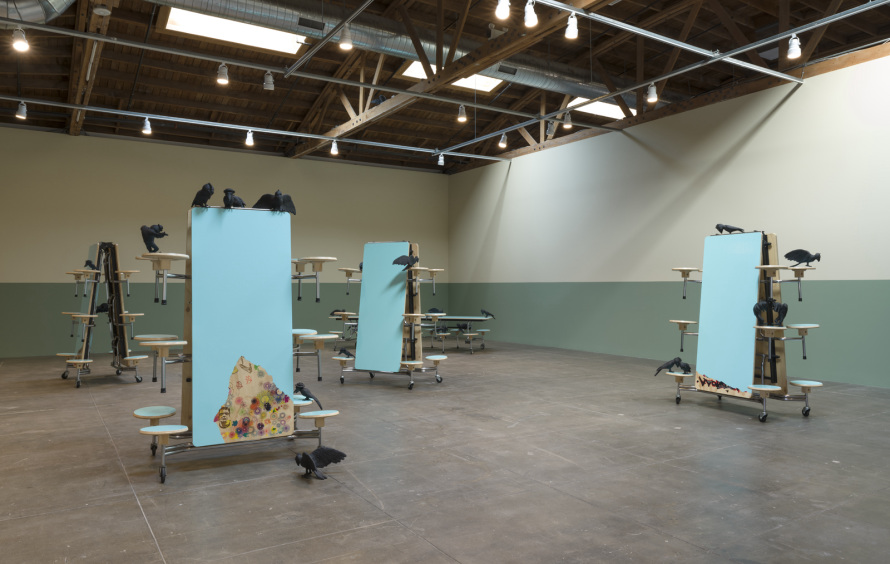 His use of familiar cartoons creates the sort of space where divisions can be reconciled, and viewers can be eased into painful conversations. Conversation, he later told Cultured, is an essential part of social progress that's been sorely lacking these days: "There is no conversation; it is purely confrontational, which can be really dangerous."
At the end of the day," he added, "art is about an exchange."