Sarah Harrelson: What was the piece, artist or experience that drew you into collecting so fervently?
Joel Lubin: I don't know if there was a specific piece or experience that drew me in. I have always been a very visual person and, more importantly, very drawn to creative people. I believe it was natural that I would find my way to art at some point in my life. Professionally, I have been working with artists of a certain kind (actors, writers, directors) for most of my career, so that also naturally facilitated my interest in supporting artists in other mediums, and creative thinkers.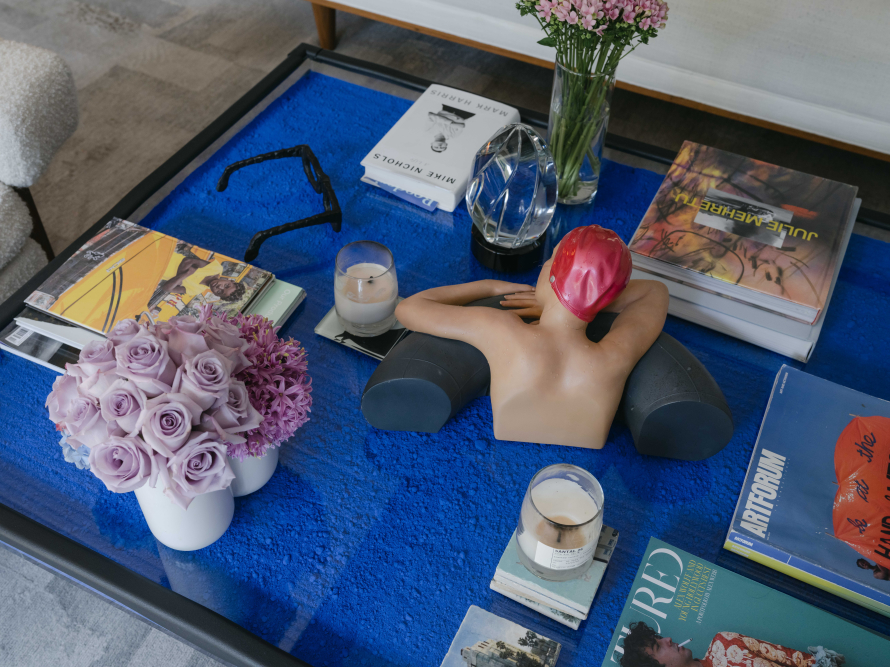 SH: Do you make an effort to meet all the artists you collect? Has this ever changed how you feel about their work?
JL: I always try to meet the artists I support. It is exponentially more rewarding if I can create a connection with the artist. Sometimes when an artist can articulate what their work is about, it gives me more insight and a deeper appreciation for their practice. And sometimes you can make some great new friends.
SH: Do you have a driving motivation that shapes your collecting habits or is it more intuitive?
JL: I would say it's definitely intuitive. There is a visceral feeling I get when I connect to art. It's always personal in some way. And, as I said before, I find there are times when I can't articulate why a particular piece is meaningful to me, which is one of the great mysteries of art.
SH: What were the first and last works you collected?
JL: My first piece was made for me in 2011 by Alex Israel, who at the time was working on AS IT LAYS (his performance piece). The piece, which is part of his "Flat" series, makes up the background of his set and is very Hollywood, so of course it spoke to me. The latest piece I acquired was from Susan Chen. She is an Asian-American figurative painter whose voice is completely unique. I also recently acquired a sculpture by Thomas J Price, a London-based artist who I had the good fortune of meeting while he was giving a discussion on his practice. I can thank Russell Tovey (who has an amazing podcast called Talk Art) in both cases, for making me aware of Susan and Thomas's work.
SH: Do you have a favorite art fair? If so, why?
JL: I would have to say Art Basel Miami. I love the energy of South Beach. Marc Spiegler and Noah Horowitz, who just moved to Sotheby's, are friends, so there's also a personal connection, which always makes the difference.