"I think quiet time is really important," says the musician known as serpentwithfeet, on the phone from his home in Los Angeles. "Sometimes—how do I say this?—I think sometimes we may become a little bit too comfortable with ourselves. The same way that you can become comfortable with a partner or a family member and feel like you don't need to check in, I feel likewe can do that with ourselves, and assume that our tastes or our passions are the same." He would hardly be the only person to emerge from the year 2020 wondering, who even am I, these days? Allowing himself room for change, and directing conscious energy towards registering those changes is, he says, the biggest personal lesson of the global pandemic so far. "I think it's important to interrogate yourself, and you can only do that in quiet time," he says. "That's something I really value, taking quiet time to ask, who are you today? What are you today? What do you like today? What do you need today? Because that might differ from yesterday.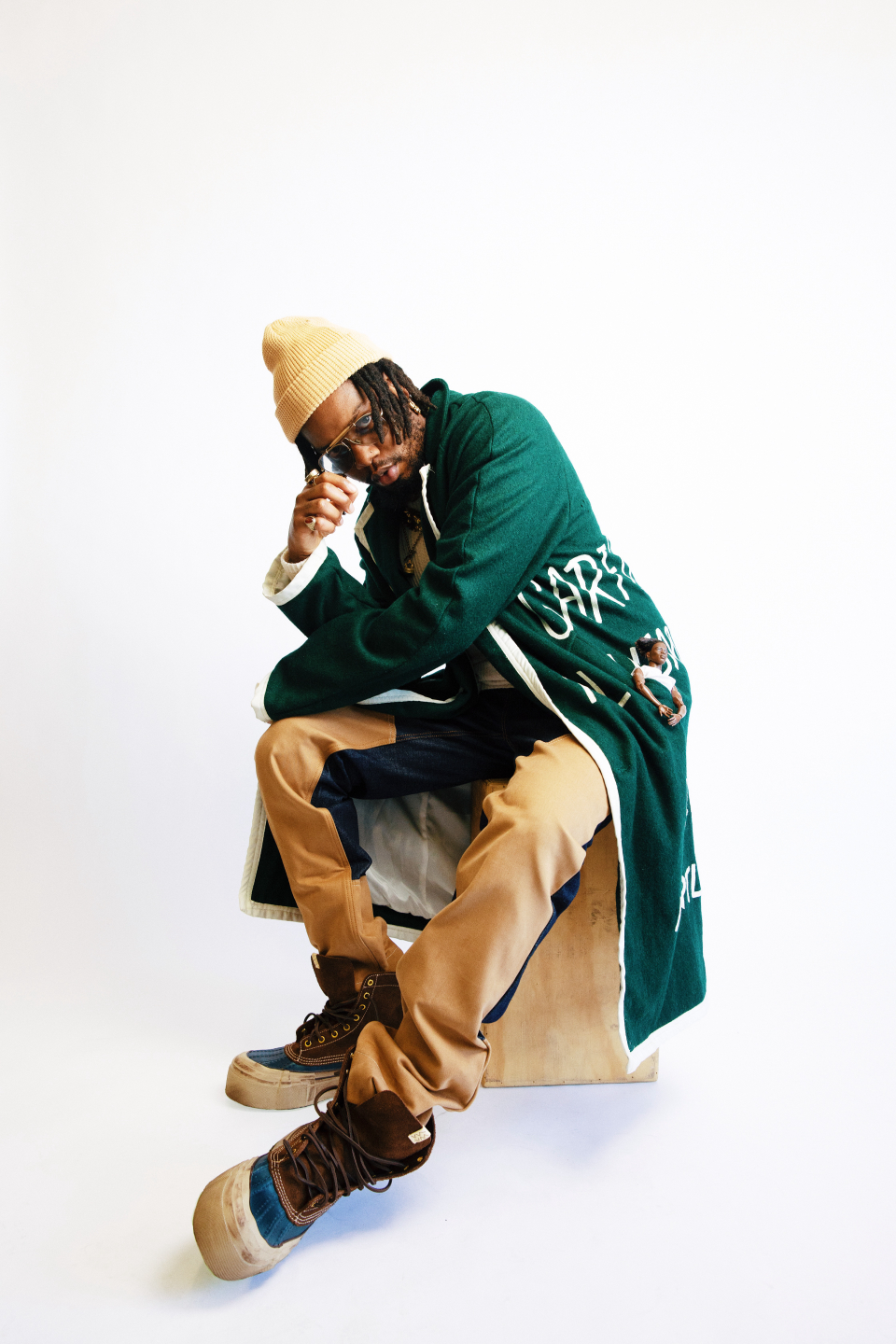 Born Josiah Wise and raised in a devout Pentecostal family in Baltimore, the 33-year-old songwriter and singer grew up singingin his church's gospel choir from the ageof six; he calls gospel music and R&B "my first loves." From 11 on, he began honing his instrument by singing with larger and more professional choirs and studying classical music. Wise went on to study classical vocal performance at Philadelphia's University of the Arts, and was on a path to train as an opera singer. Instead, rejected by the graduate vocal programs he applied to, he realized he would have to try to create a musical world of his own. "Everything I've learned through the years has taught me something about storytelling," he says, reflecting on what unifies his wide-ranging formation. "It's taught me something about the architecture of song, about the importance of nuance, and the importance of detail, whether it's a jazz standard or a recititative or pop music. I think everything has taught me something about storytelling."
After first gaining notice for his 2016 debut EP Blisters and his 2018 album soil, which received much acclaim, Wise released his equally well-received second album Deacon in March. As serpentwithfeet, Wise draws on his esoteric musical roots to create new sounds in R&B; he has attracted collaborators as diverse as Björk and TyDolla $ign. While his earlier work could be spiky and combustible in exploring queer longing and heartbreak, Deacon marks an emotional shift—it reveals Wise at his most joyful and his most sensuous yet. "Maybe it's the blessing of my thirties," he sings on the track "Fellowship," "I'm spending less time worrying and more time recounting the love." On Deacon, themes of Black gay love and community surge to the surface. "I think we take different seasons to lean into certain feelings," he says. "I'm always interested in showing the spectrum of my emotions and the range of my writing, and, yeah, it was just time to show this part of the spectrum."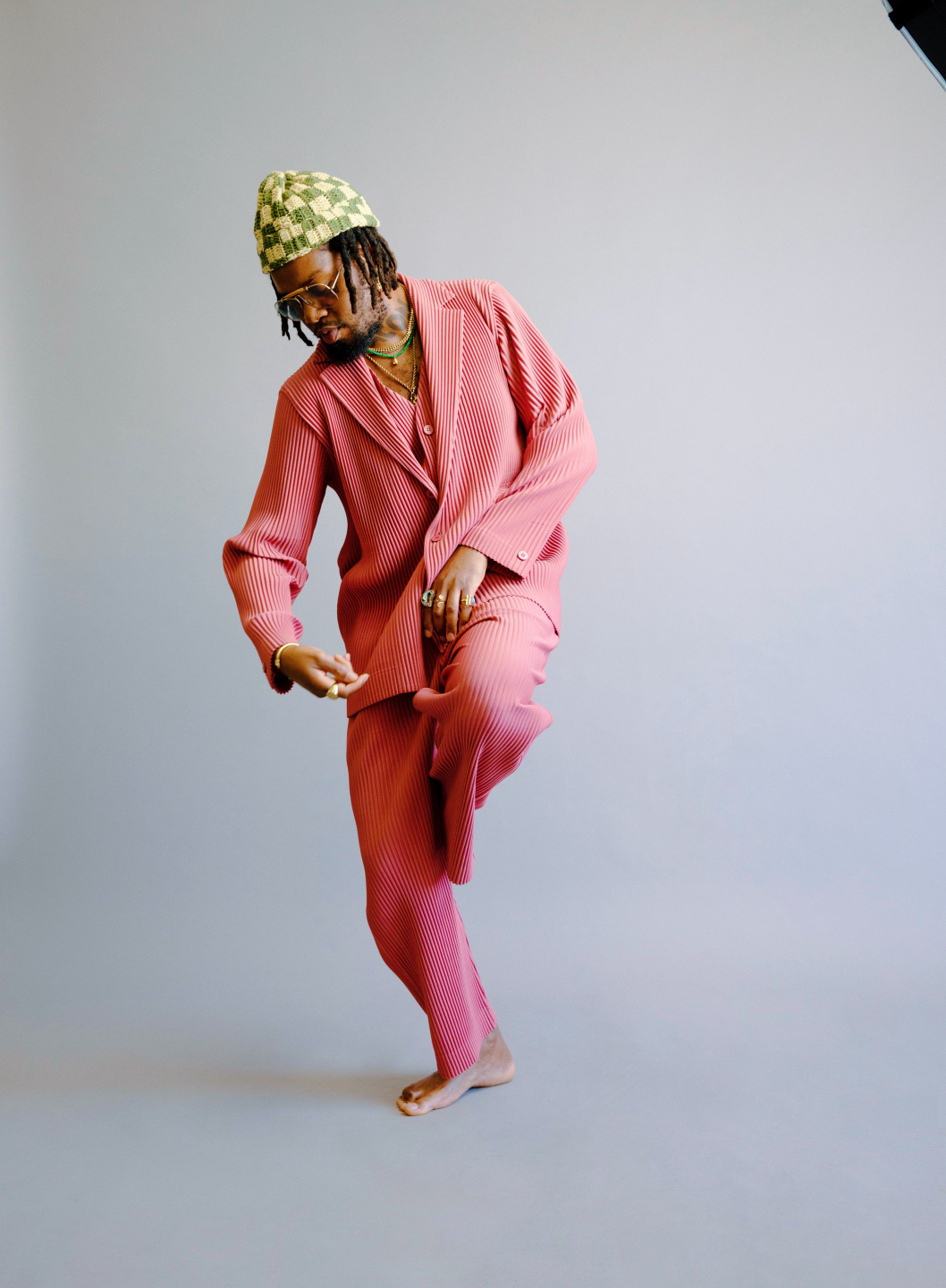 Currently, Wise is at work on an upcoming EP, which he describes as "like an extension of" Deacon. It includes reworked versions of some of Deacon's songs, as well as a few tracks that didn't make the album. "I just want it to feel effervescent, and joyous and fun," he says.
Right now, he's also reading Conversations with Toni Morrison, a selection of interviews with his favorite writer, and Robert Jones Jr.'s novel The Prophets. The sight that has most recently inspired him was a mountain view from a hike in LA; after years in New York City and the East Coast, he appreciates the slower pace and accessto nature of Southern California. "There's alot of hiking here. You get a lot of sunlight. There's a lot of quiet time," he says. "I'm always struck by the mountains, and looking over the city, whatever trail I'm on, just overlooking the city when I'm at the top of the hike, that is always breathtaking to me, and that's something I don't think I'll ever get tired of."