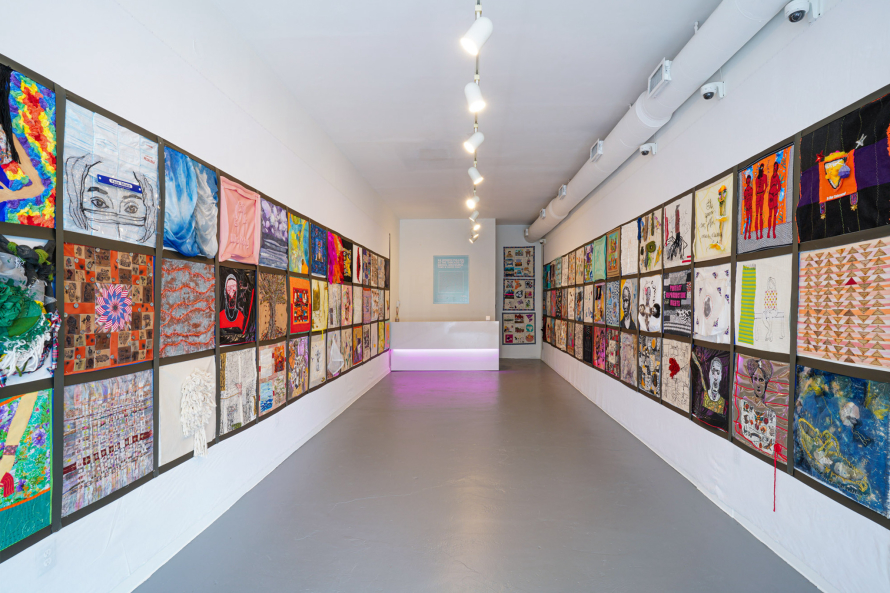 When we think of camp, practicality is not what comes to mind. Perhaps it'd be difficult to divorce our perceptions of what it means to be camp—absurd and ostentatious—from a place called The CAMP Gallery. But one visit, and the obvious dedication of its founder and gallerist makes it possible.
Melanie Prapopoulos and her team—Maria Gabriela di Giammarco, Gabriel Torres, Mario Rodriguez, Chloe Fabien, Bella Sandstead, Brianna Luz Fernandez and Amy Clarke—evoke something far more realist, a definition of a camp more related to training or summer camps, one which implies agility and versatility, in the way she runs The Contemporary Art Modern Project (CAMP) Gallery. Having opened on April 1, 2020 as a means for artists to exhibit during the pandemic, the CAMP at its core is both playful and practical, a place of mutual respect amongst all the players. There is nothing absurd about representing the interests of the artist first and foremost. "CAMP began," says Prapopoulos, "when I saw friends who were being taken advantage of by predatory representation." She wants to make sure that her artists (there are currently 133 on the gallery's Artsy entry) are at the front and center of the gallery's agenda. If it means paying for delivery out of her commission, for example, to make something happen for them, she does it.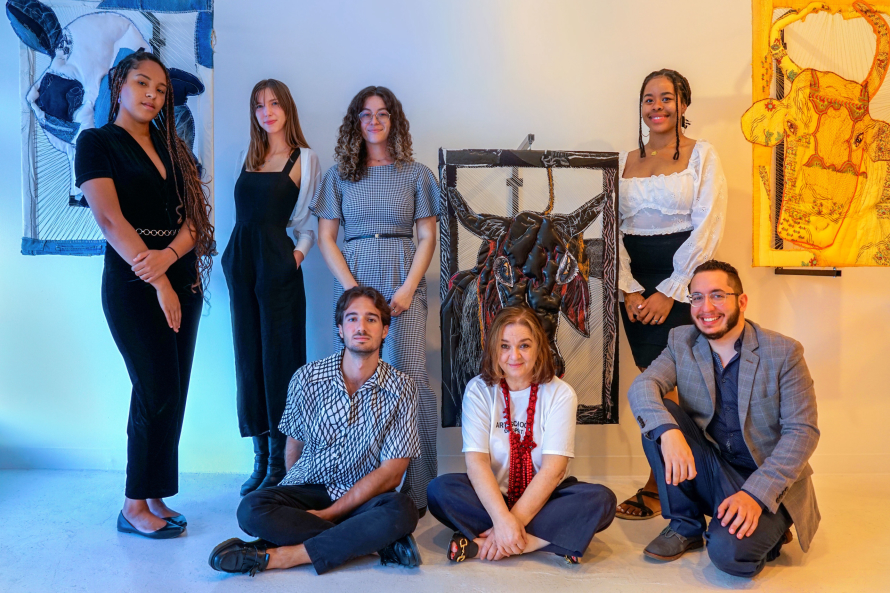 Prapopoulos, and her team, run the gallery from two physical locations: One in Westport, CT and the other in North Miami, FL. But through a diverse roster of artists, partnerships and digital programming, she has made The CAMP Gallery transcend space and time. The most recent show, "64 Women Pulling at the Threads of Social Discourse," is a partnership with FAMA, the Fiber Artists Miami Association. "Each artist made a small panel and we brought them all together to make one large quilt," she explains of the conceit. "I wanted people to be able to experience something more utopic, less divisive, to be able to wrap ourselves up together in something nice." We learned our physical connection to each other was tenuous during the pandemic. A single thread can be just as delicate, but many threads together are stronger.
One notable artist whose work made it into the quilt is Stella Resnick. At nearly 100 years old, she'd never had her work shown in a gallery before. In partnership with Wish of a Lifetime, and through the generosity of Alina Rodriguez Rojo (from FAMA, who gave up her exhibition in September), Prapopoulos provided Stella with an opportunity not just for her first exhibition but also to be a part of her first curated show.
Prapopoulos has done good by Miami local artists too, roughly working with around 40 local artists, exhibiting the works of creatives like Beatriz Chachamovitz, whose coral reef sculptures draw attention to our relationship with the delicate ecosystems which surround, support and protect the Miami area, Discourse" at the CAMP Gallery, featuring Stella Resnick's work: and Khotan Fernandez. "Khotan's work, sometimes inspired by Miami-adjacent landscapes like the Everglades, is surrealistic, and futuristic," the gallerist says, "and deeply thought-out and researched prior to being brought to life."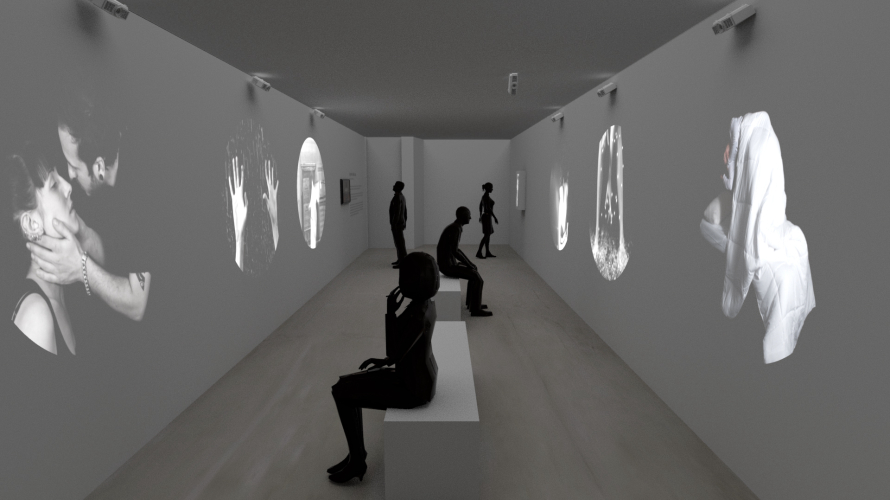 An upcoming show at The CAMP Gallery will feature the works of Bego Santiago. The Galician artist uses light, particularly contrast, to explore dialectic themes. Video art will be projected on the walls of the cozy gallery space in North Miami; it will be an immersive, experience not unlike that of being wrapped in a quilt.
Prapopoulos's gallery spaces in North Miami and Westport both enjoy the practicalities of being either adjacent or collaborating with their respective MOCAs, as if in conversation with the physical community around them. And her online gallery creates access to those who are still not attending events in person. In how accessible they are, these shows and narratives may be the opposite of camp, but are purely CAMP.
Craving more culture? Sign up to receive the Cultured newsletter, a biweekly guide to what's new and what's next in art, architecture, design and more.