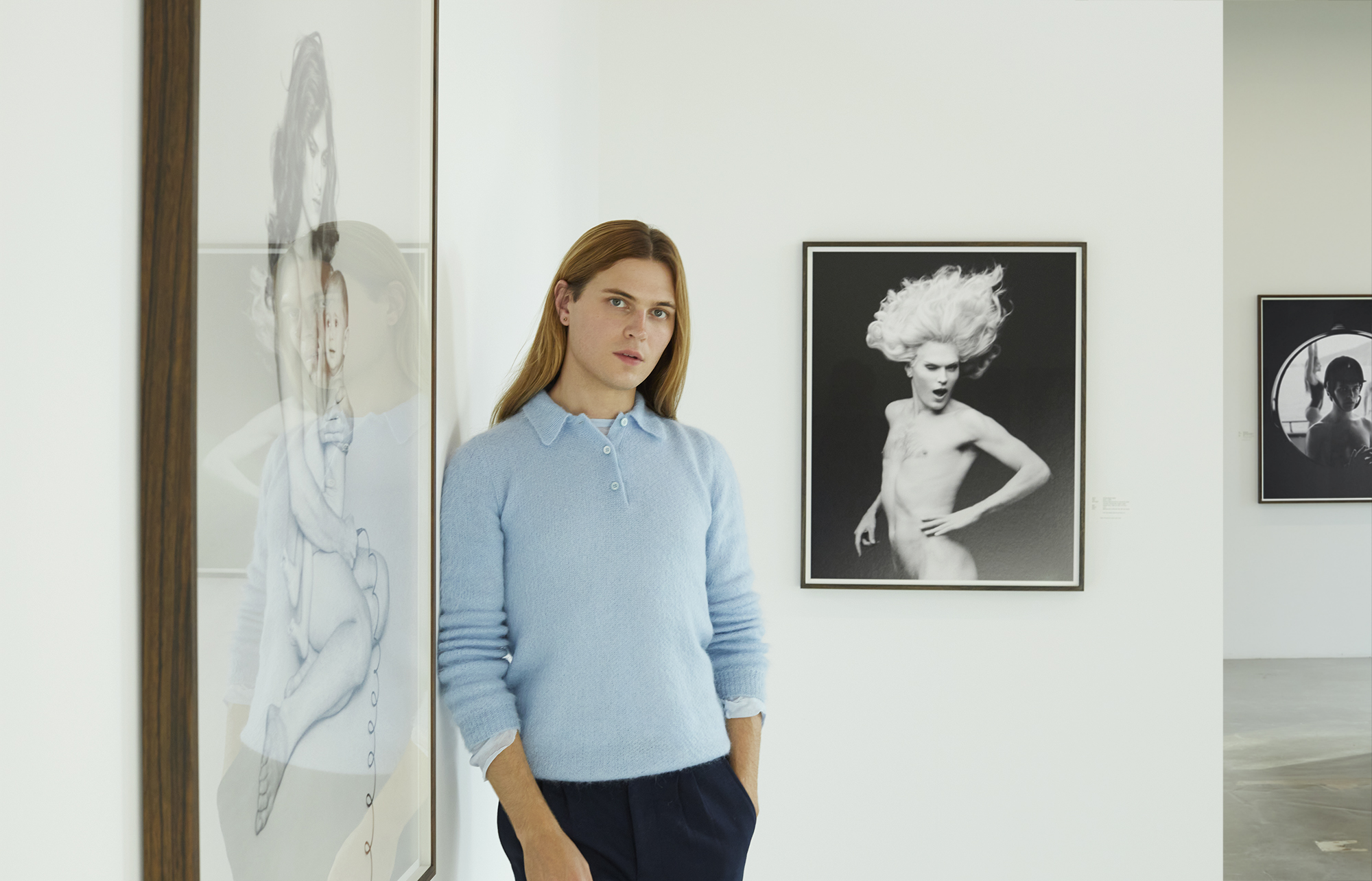 As the entire history of art tells us with an almost depressing candor, the portrait as a form—in both painting and later, photography—emerged already deeply intertwined with another canonical form: gender, a similarly invented structure whose limitations and boundaries were visually explicated by the artists of centuries prior through the images they produced. As the tightly wound social construction, gender, once seemingly invincible, continues to unravel. Finally letting out its hair, it follows that the conventions of portraiture might too, under these new conditions, become radically unstable.
This is exactly where the work of 28-year-old photographer Michael Bailey-Gates begins, in developing a new set of rules for a new kind portraiture, one as rich and unruly as the incredible diversity of queer identities and experiences it seeks to depict. In the fall of this year, Bailey-Gates released their first monograph with Pinch Press and mounted their first exhibition at the Ravestijn Gallery in Amsterdam, both titled "A Glint in The Kindling." The concurrent presentations offer a rare opportunity to view these extraordinary photographs, produced intermittently over the last few years, in concert with each other.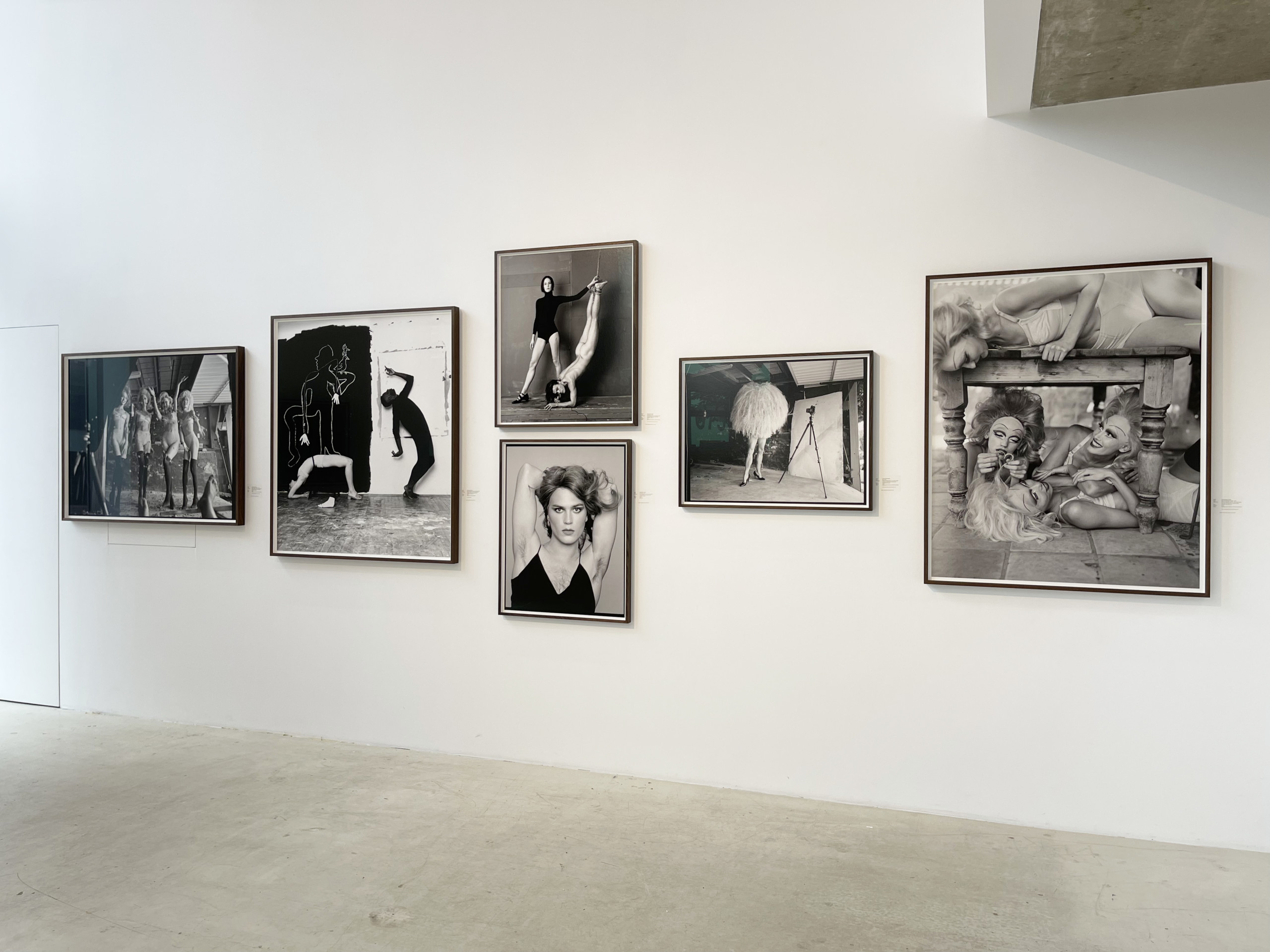 Some pictures are more puzzling than others. In Two in a Garage (2019), for example, one finds two figures in an apparently suburban garage, only both subjects are shirtless, in impressive heels, beautifully made-up and gleefully carrying a wooden plank above their head. Behind them there's a medieval pillory, a wooden torture device with holes for the head and hands, where criminals were imprisoned and exposed to public abuse. In another titled Paul Monroe (2019), Bailey-Gates, who frequently appears in their own images, is seen sitting naked with their legs folded on the floor. Behind them a standing figure in a sharp suit wearing a riding hat clutches onto a handful of Bailey-Gates's hair like one would the wild mane of an untamed horse.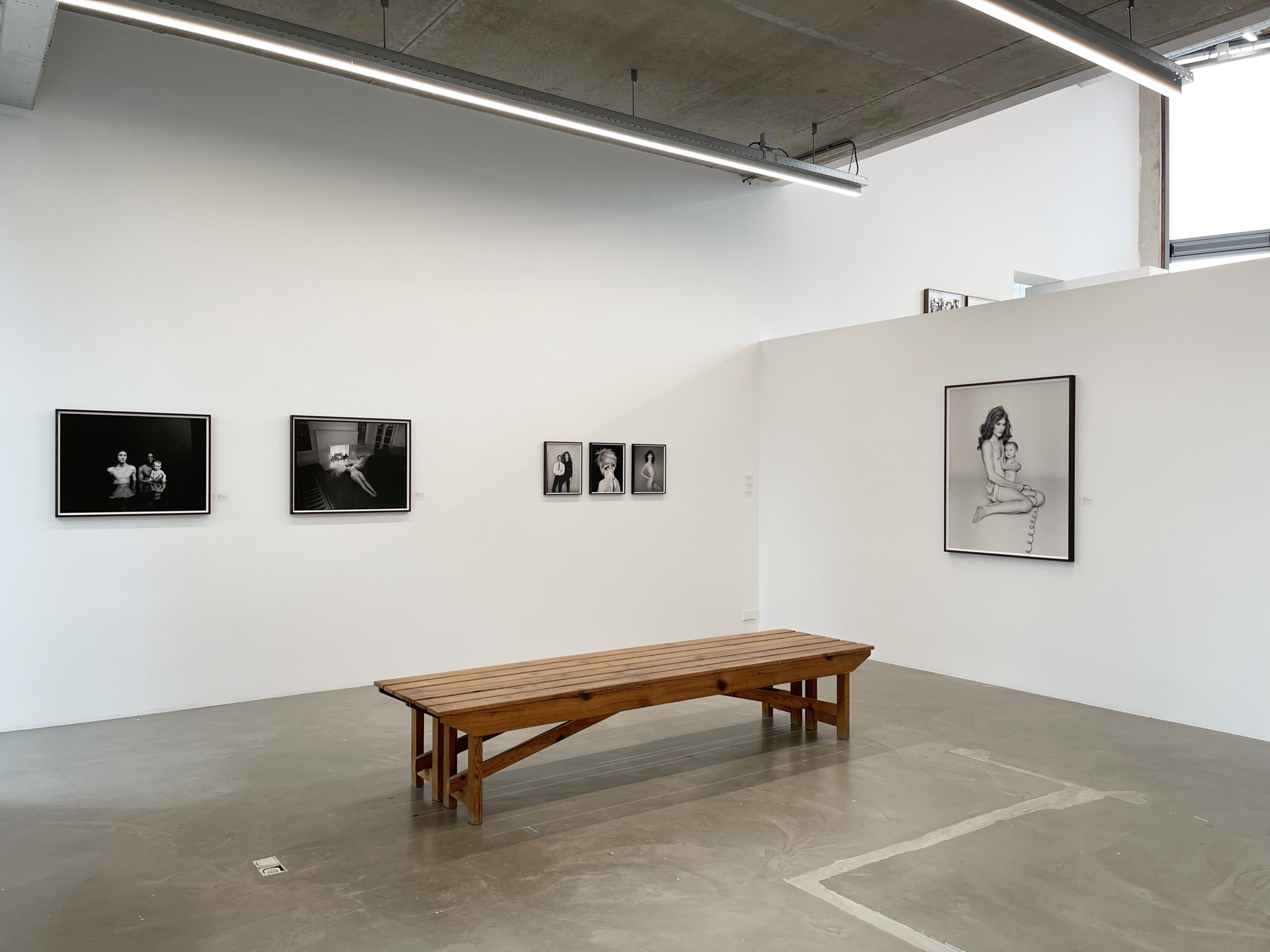 These images are enigmatic; they represent the people in them with a profound familiarity that contrasts the careful and elaborate staging that one can see went into composing each shot. Like the best family photographs, these pictures are at once off-hand, almost accidental, and at the same time, absurdly organized, like a group picture taken at a graduation. Also like family photographs, they seem to radiate with the intimacy that clearly passes between the subjects and the photographer, an intimacy that we don't need to know anything about to feel.
Some subjects reoccur. There's the actor Bobbi Salvör Menuez, the artist Hayden Dunham, the musician Torraine Futurum and Bailey-Gates's husband Thomas Whiteside; each showing off different facets of their prismatic personhood in every image. Bailey-Gates's new book comes with a preface from writer Cyrus Dunham, who too has had their portrait taken. The expansiveness of the individual and the tight-knit closeness of real community sit together at the crux of Bailey-Gates's explosion into fine art photography.
Craving more culture? Sign up to receive the Cultured newsletter, a biweekly guide to what's new and what's next in art, architecture, design and more.