When did you start collecting dolls?
Betye Saar: As a child, I never had a Black doll. I usually had dolls that my mother found, and every year she would repaint their hair or make a new dress. Black dolls were not manufactured back then. If there was a Black doll, it was a rag doll that your grandmother or mother or someone else had made. When I was young, there was a radio show called Amos 'n' Andy, which had a couple of white actors playing Black characters. In the show, Amos got married and had a baby who was called Amosandra, and they made a doll for that character, who was Black. The show was so popular that everyone wanted those dolls, including white kids, but by that time I was already in college at UCLA. As I experienced it, that is how Black dolls came into being manufactured, with the exception of rag dolls that were made by hand.
I love buying things at antique stores. In the late 1960s, I found a black doll on Sunset Boulevard in Hollywood, California, by Book Soup and the old Tower Records, and I was fascinated with it. So I didn't begin collecting Black dolls until I was an adult and I started to notice them at swap meets and elsewhere. Then friends began gifting them to me and my brother gave me some which had been discarded by someone. Friends and family still give me Black dolls. My daughter Alison just gave me a Topsy-Turvy doll for my birthday that she bought at a flea market in Maine last month.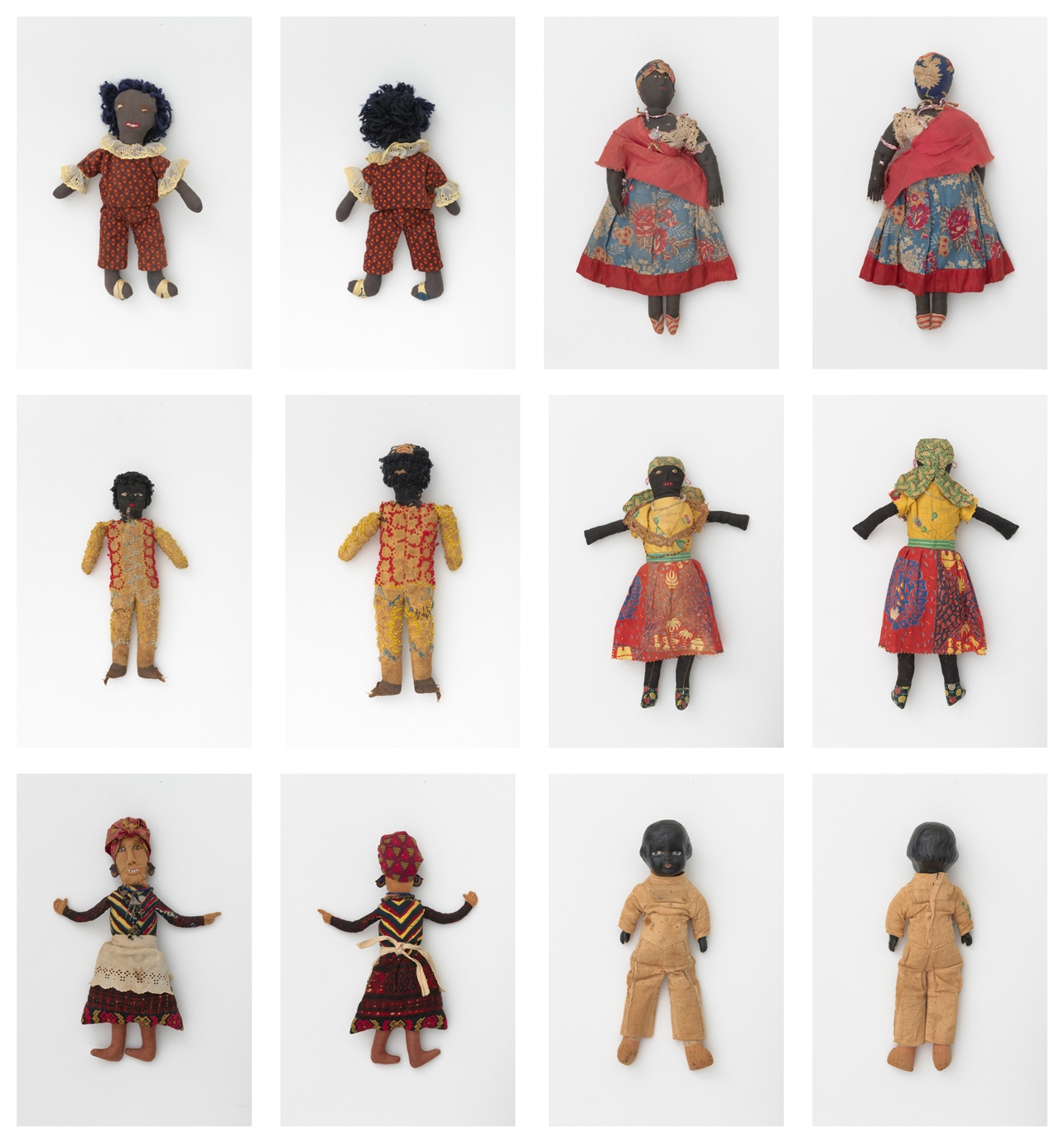 Do you collect other things besides dolls?
BS: Yes, I have many collections. I like things that are made from recycled materials. That has always been more interesting to me than new products. I have collections of shard-mosaic vessels, mercury glass, elephant teapots, as well as outsider, tramp and prisoner art.
What drew you to the medium of watercolor? What's your favorite quality about it?
BS: I've always used watercolors for personal notes and also sketchbooks when I travel. Throughout COVID, things were so strange and I wasn't interested in making big art or assemblages. I was interested in creating watercolors, but I didn't know what I wanted to paint. I have a large cabinet of toys and Black dolls, so I decided to concentrate on painting a series of Black dolls from my collection. Usually, people think about watercolors as being very light and airy, but I enjoy using them as rich, saturated, bright colors.
What's the last picture you took?
BS: Last week, I took a photo of my family at my 95th birthday party with my iPhone.
Craving more culture? Sign up to receive the Cultured newsletter, a biweekly guide to what's new and what's next in art, architecture, design and more.