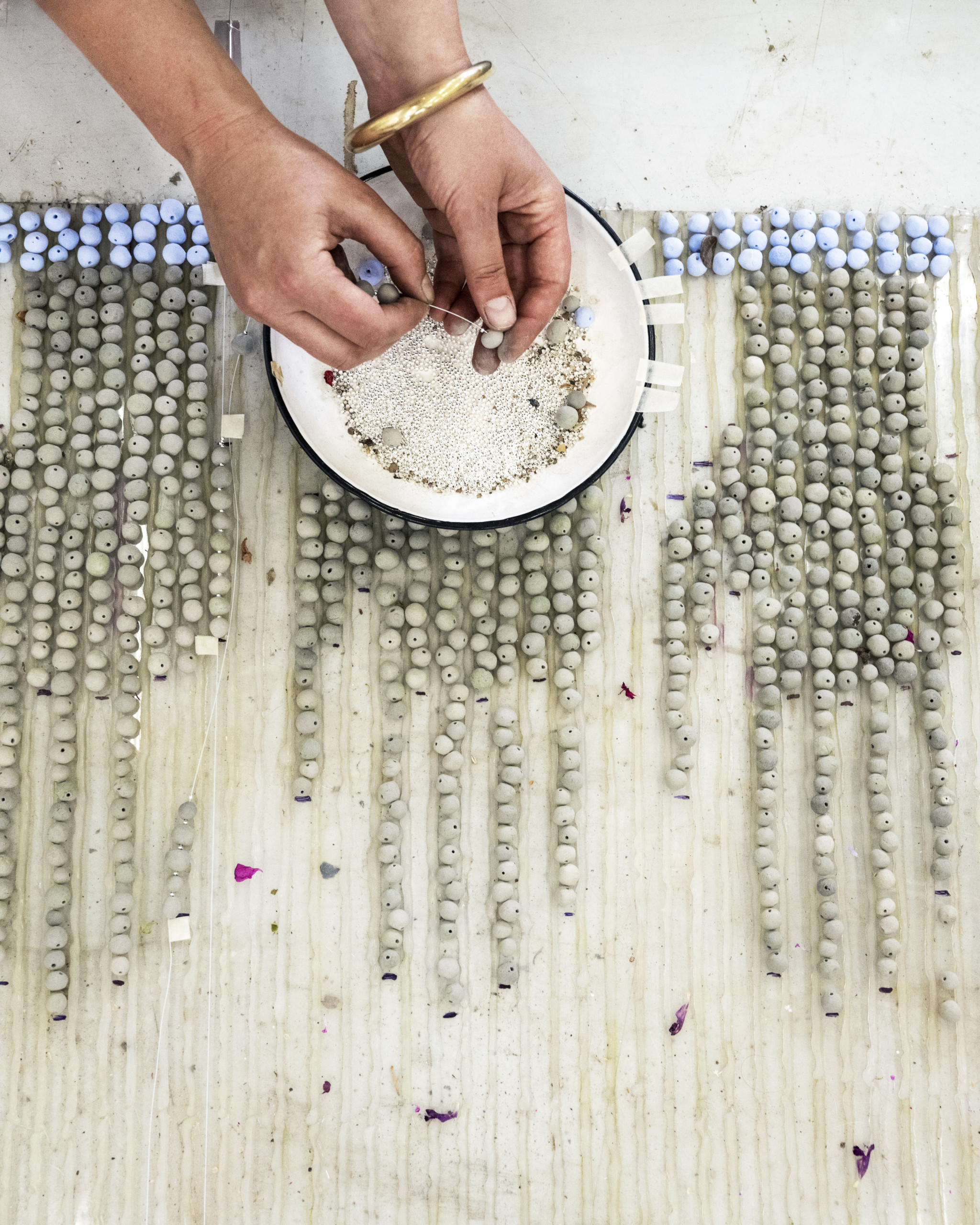 For its 60th anniversary celebration, Maison diptyque went back to its roots. Revisiting five major destinations that have served as inspiration—Paris, Venise, Milies, Kyoto, and Byblos—the parfumerie created Le Grand Tour collection. Pairing five perfumers, some of which diptyque has been working with for decades, with five international artists who designed modern visions of these cities for the labels of new Artist Editions items, the collaborative project lends images and scents to places historically "dreamed of, imaged and appreciated by traveling artists.
While these Artist Editions are premiering for the first time, they echo the Maison's long-standing mission to find points where art, nature and beauty converge. Their creative collaborators were chosen because "they all have a shared interest in other people and their surroundings," according to the brand. One of the artists, Hiroshi Sugimoto, splits his time between New York and Tokyo while another, Zoë Paul, lives between London and Greece. Their travels have led them to work with locals whose crafts make up the history and culture of these cities. Ceramic beads made by Paul and female Greek artisans are represented in her diptyque piece, The Cave of Chiron. Nature is a great inspiration for Hiroshi Sugimoto and the Kyoto scent created for him so perfectly captures the aromas of citrus fruits and the air in Kankisuzan, a fertile hillside land that faces the bay of Sagami in Odawara, Japan.
Collaborating with artists and giving them a platform has always been at the forefront of diptyque's mission and for the first time, the Maison "gave carte blanche" to each contemporary artist. There was only one constraint—"the piece had to be perfumed or diffuse perfume" to make the experience whole. The final products represent the artist's ingenuity as each one was surprisingly different, yet all poetic and inspiring. La Laguna by Johan Creten is a metaphor for acqua alta, the high water that brings seasonal flooding to Venice, Italy. When the tide returns, Venice is revealed. Creten presents acqua alta symbolically through a bronze color that is hidden in the translucent wax and only discovered as the candle burns. The green, fresh scent "transports you to a Venetian vegetal garden" and successfully accomplishes diptyque's aim with the entire collection—to make "time for imagination."
These artist collaborations only reaffirm the original vision of Desmond Knox-Leet, Yves Coueslant and Cristiane Montarde, the three founders of diptyque. The ingenious trio have always been "inquisitive, open-minded and appreciative of beauty and cultures from all around the world," the brand says in a statement. Le Grand Tour celebrates the Maison's origin story while introducing a highly elevated and delicate collection of limited-edition, artist-designed products that represent its 60-year evolution into a luxury fragrance house. As for the future, diptyque promises "more surprises," and certainly more partnerships with artists of all kinds.
Craving more culture? Sign up to receive the Cultured newsletter, a biweekly guide to what's new and what's next in art, architecture, design and more.