The breakout star of this year's Met Gala may not have been an actor, model or socialite, but the esteemed chef, Black queer artist and activist Lazarus Lynch. The creative has made their name through their brand, "Son of a Southern Chef," and as a decorated cooking show champion, author and recently, a rising musician. On the morning of the Gala, Lynch began their preparation early, and did not lack company: they were armed with a team of eight assisting them in achieving their final fashion look. While Lazarus's glam team worked their magic, we had to opportunity to chat with them regarding their past career achievements and their upcoming milestone: becoming one of ten chefs, and the only Black and queer chef ever to serve the Met Gala.
Rebecca Aaron: What inspirations did you draw from for this year's Met Gala menu?
Lazarus Lynch: I did it really with the intention of bringing my family and my culture to the Met Gala table. I was first inspired by the food I grew up eating and my relationship with my father who's a man from the South, from Bessemer, Alabama. We grew up with collard greens and cornbread. It was almost like lunch food. The pot liquor, which is the liquid that is used inside of the collard green juice, was something I just used to slurp.
I wanted to bring collard greens to the table because in Black culture it represents wealth. We eat it for the New Year to represent a lot of green in your life, a lot of money. Because we're Black luxury, honey.The cornbread is something that I just love eating. Corn is a staple in the South. It's one of the foundational ingredients throughout many different cuisines.
RA: What sparked your decision to cook vegan? How have you maintained the traditional elements of Southern cuisine, while making your meals plant-based?
LL: A lot of Southern soul food can be easily made vegan because a lot of the ingredients are based on things that grow. Fruit like okra and tomatoes, rice...these kinds of heirlooms, vegetables and aromatics are commonly used throughout the South. It's really not something that I had to work hard to do.
RA: Of the other chefs at the Met Gala, whose dishes are you most excited to try?
LL: Marcus Samuelsson, one of my mentors and a dear friend has invited me to be part of this. I'm so honored that he asked me. He has chosen so many great chefs to be part of it. Sophia Roe—someone who I have adored for so long over Instagram—I'm excited to finally meet her. I respect what all the chefs do and I think we all are bringing something unique, original and beautiful to the menu.
RA: How were you two first connected?
LL: Marcus and I first met when I was in high school. I was probably 14 years old. I remember we were at an event in Harlem and he walked into the room. It's almost like he parted the Red Sea. He brushes shoulders with me. I'm looking at him like, 'Oh my god, it's Marcus Samuelsson,' but he was calling me—a 15-year-old student with a chef hat, an apron and a coat on—a chef. There was a level of respect that he had for me even as a child.
Marcus has continued to support me in my career. When I reached out to him years later to write a blurb for my cookbook, without hesitation he said, 'Of course, Lazarus, anything!' He is a force. He's a pioneer in the food space. He's a think tank, a changemaker and he's willing to take risks. That's something that I've always admired about him. He's always been different to me and he's always stood out. That really inspired me as a young, up-and-coming professional.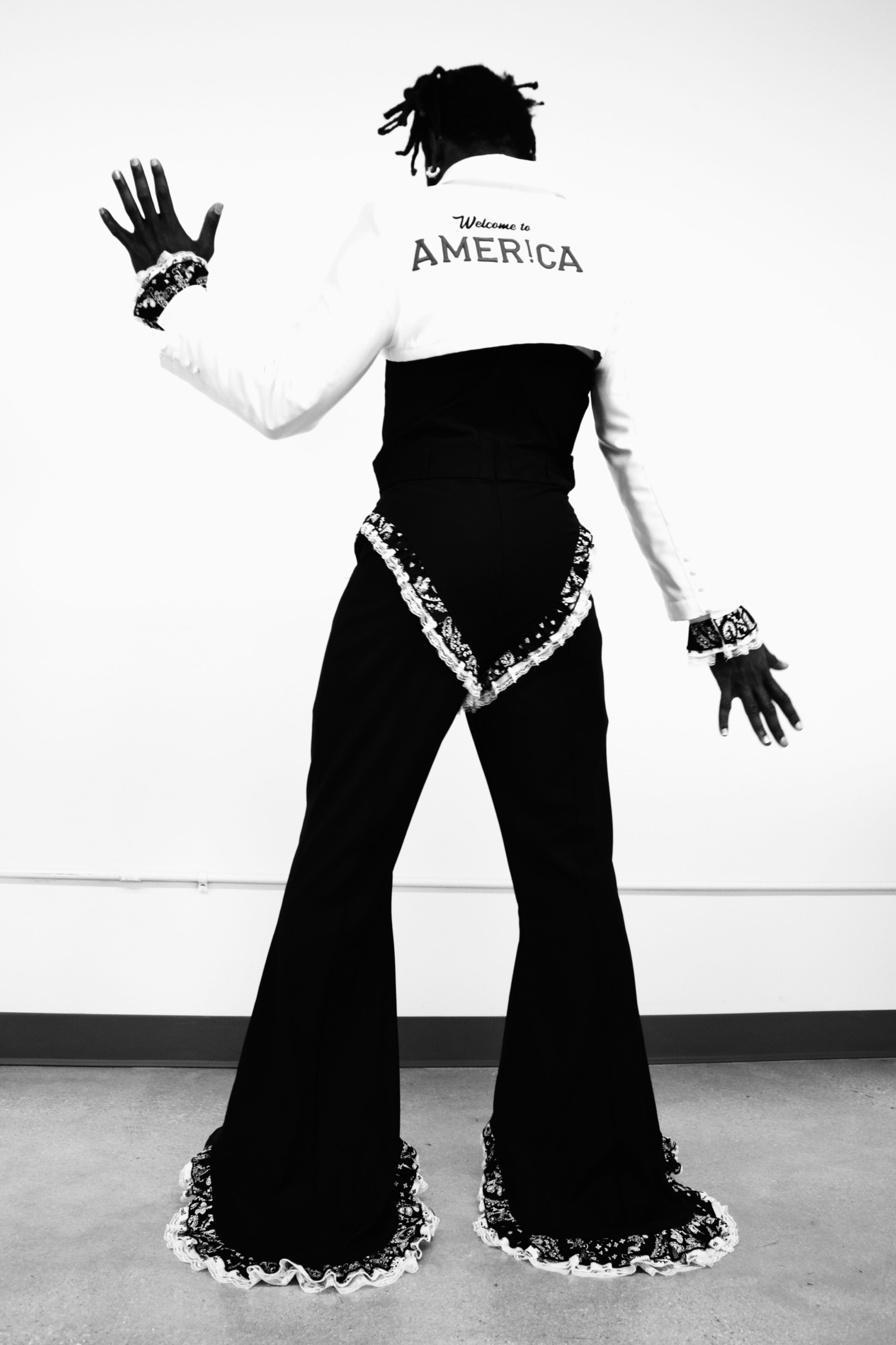 RA: What drove you to pursue a culinary career?
LL: Well, my father was a chef so as a child I watched him cook. I thought I wanted to be a chef that worked in a restaurant, and I actually had an opportunity to do that, and I loved it. As I grew, in my knowledge and my culinary practice, I discovered that communication was the way in which I wanted to express myself as a chef. I wanted to create videos. I wanted to talk to people. I wanted to create videos, take pictures and do entertainment-related things. I'm really proud and honored that I was able to do that.
RA: What has it been like to host Chopped U on Snapchat? How can culinary interest be promoted for the next generation and where do you see their interests lie?
LL: I will say this: hosting shows is amazing! They're beautiful. It really is just like an extended family. I was surprised and shocked at how much trust the Food Network gave me at the time to just get up and talk without any training or practice. They just gave me the platform to do that. I'm very, very honored and I don't take that for granted.
I think today's chefs are thinking about businesses, they're thinking about technology, they're thinking about combining food with other types of mediums whether that's food and music, food and video games, food and fashion…there's a lot of crossover today. There's also this idea that we all have a responsibility in the food community to the earth. We have a responsibility to nourish the planet as much as we're nourishing people; this relationship between Earth and humanity. I think I'm seeing a lot more attention being drawn to that especially when it comes to food security issues.
I think that the next generation will continue to do amazing things in the culinary space and will use the knowledge that's available to keep spreading awareness, creating opportunities for people to understand and connect and engage.
RA: Why did you choose Christopher Quarterman to dress you for the Met Gala?
LL: Christopher Quarterman is a designer hailing from Lexington, Kentucky. He's someone whose work I respect. He has a vision. He's going places and the world needs to watch out for him. Everyone's going to be saying his name.
It wasn't a hard decision because when I think about people in my life who are talented and who have vision, and who are not just thinking about what they want to do, but they're thinking about how what they will do will impact other people; I think about Christopher because that's what he wants to do with his brand. He's not just designing beautiful things. He's doing it very consciously. He's doing it with sustainability in mind. He is an inclusive designer. He does not believe in gender norms.
I'm also excited to wear my friend Brandon Blackwood on the red carpet. He's a dear friend of mine. I've known him before I even wrote a cookbook or anything. I have to show some love to my Reebok family as well. I'm wearing custom Reebok Classic Leather Legacy sneakers designed by Christopher Quarterman and handcrafted by NYC studio "Ceeze."
RA: Who is your favorite artist to listen to while cooking?
LL: D'Angelo!
Craving more culture? Sign up to receive the Cultured newsletter, a biweekly guide to what's new and what's next in art, architecture, design and more.