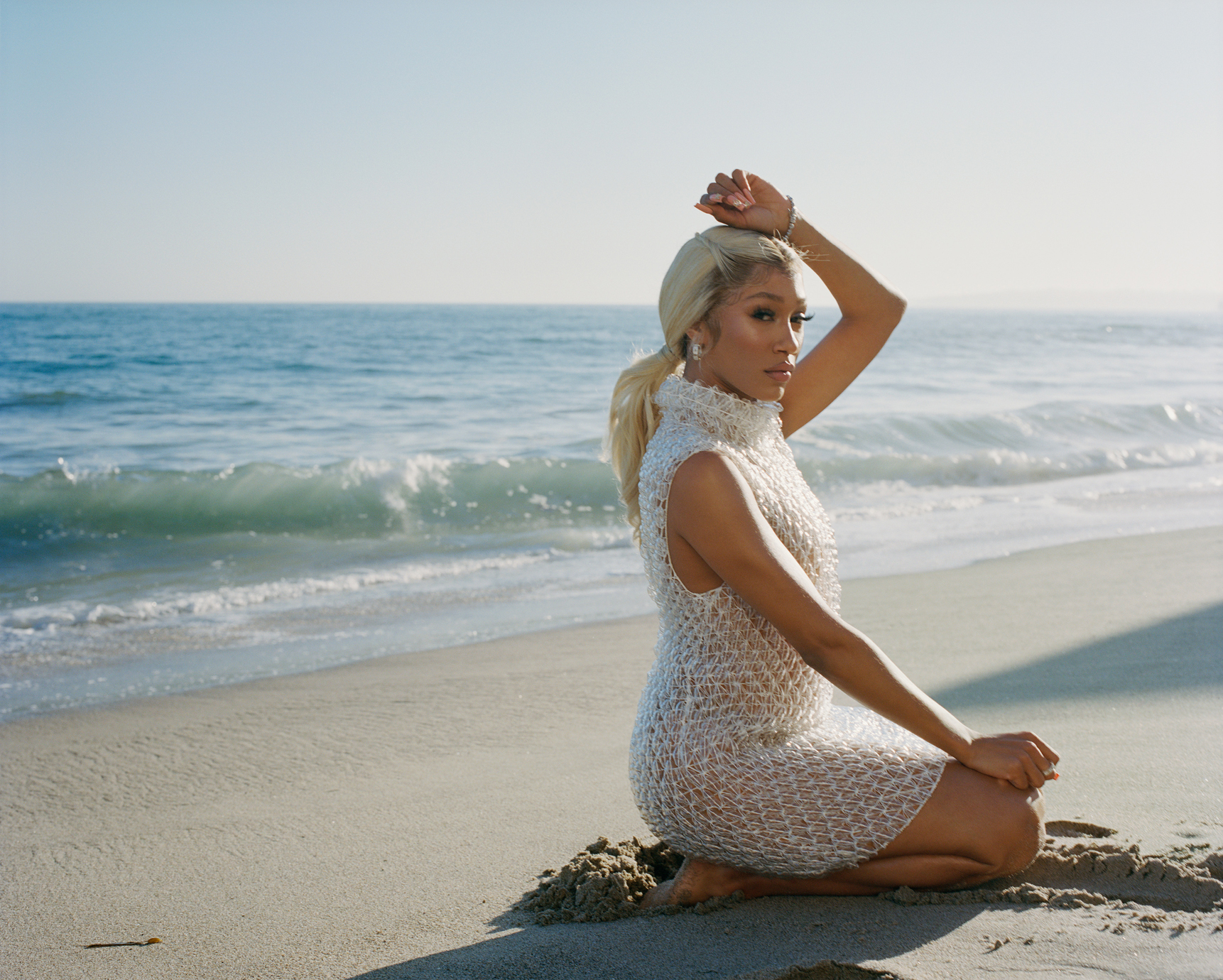 Those familiar with both the zodiac system and any of New York City's boroughs would probably agree that "I put on my jewelry just to go to the bodega" is a statement as quintessentially Leo as they come. This astrological sign is often characterized as a highly lovable attention seeker always ready for an audience, even on a quick walk to the corner store. The rapper BIA, whose birthday falls on the fourth week of Leo season, delivered this line with a punch that stands out on her biggest song to date, "Whole Lotta Money," the remix of which features Nicki Minaj and has staked a claim on the Billboard Hot 100 for weeks. "It was definitely one of my biggest goals to have a song that people really knew me for," BIA says. "I've had other songs that people know from me, but none that could really put a face to me. This is like my first song for my reintroduction to the world," she adds. Spoken like a Leo!
This summer, BIA's fluid voice and flawlessly made-up face (she aspires to start a beauty line one day) have infiltrated our virtual realities, with "Whole Lotta Money" sound-tracking TikTok dance videos and memes as well as our haphazard social reopenings, from nightclubs to festivals, across the country. It's a song whose infectious beat and unapologetic flamboyance have brought many of us joy in times of disruption and uncertainty. For BIA, it is a song that has propelled her into her next chapter. No longer an artist on the rise, she has officially cemented herself in the pop-culture zeitgeist.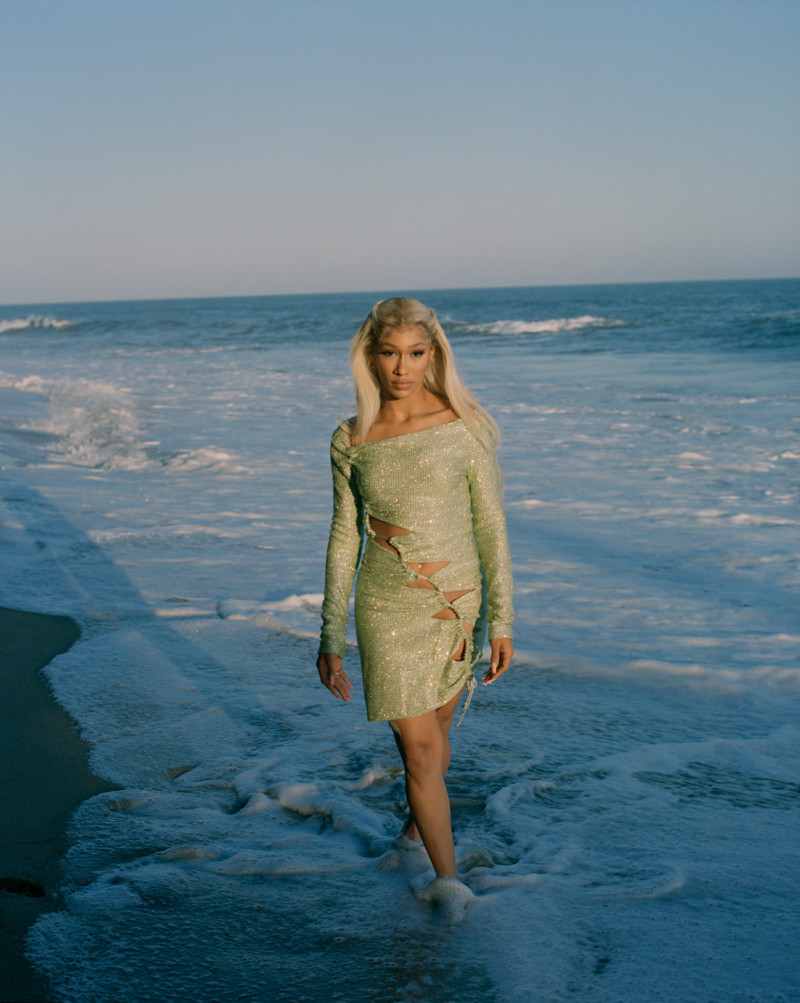 With a jam-packed schedule of appearances and performances, her downtime these days is sparse. When she calls in for her interview, BIA is winding down from her set at the Lollapalooza festival in Chicago, and less than a day away from her next trip to Florida, where she'll make a pit stop in Tampa before heading to Miami to host a club night alongside rapper 50 Cent. "This is the busiest I've ever been in my life," the Los Angeles-based rapper admits, explaining that since April she rarely has more than 24 hours at home in between stints across the country. "I'm not home long enough to grocery shop anymore. By the time I get back, everything is spoiled or I can't cook. It's these little random things that you miss, but you're just so happy to be on the road and busy at the same time," BIA shares, seemingly beaming with gratitude. The woman is booked —a far cry from her time spent in quarantine making music in isolation and, impressively, learning how to do her own nails.
Born Bianca Miquela Landraw, BIA grew up in between Massachusetts, where her Italian mother raised her and her younger sister, and Manhattan, where her Puerto Rican father lived. "I was always back and forth, I've always been around different cultures," BIA reflects. "I remember Puerto Rican Day parades—this was probably before Spanish Harlem was gentrified. You would go outside and see people selling plates of food in front of their house from a table. It was like the whole neighborhood knew each other," she recalls, sharing how much she misses the New York she remembers. As a self-identified tomboy, BIA spent the free time of her younger years hanging out in studios where her friends would record songs. "Being with them, I learned so much about rap, what sounded good to me sonically and what didn't," she says.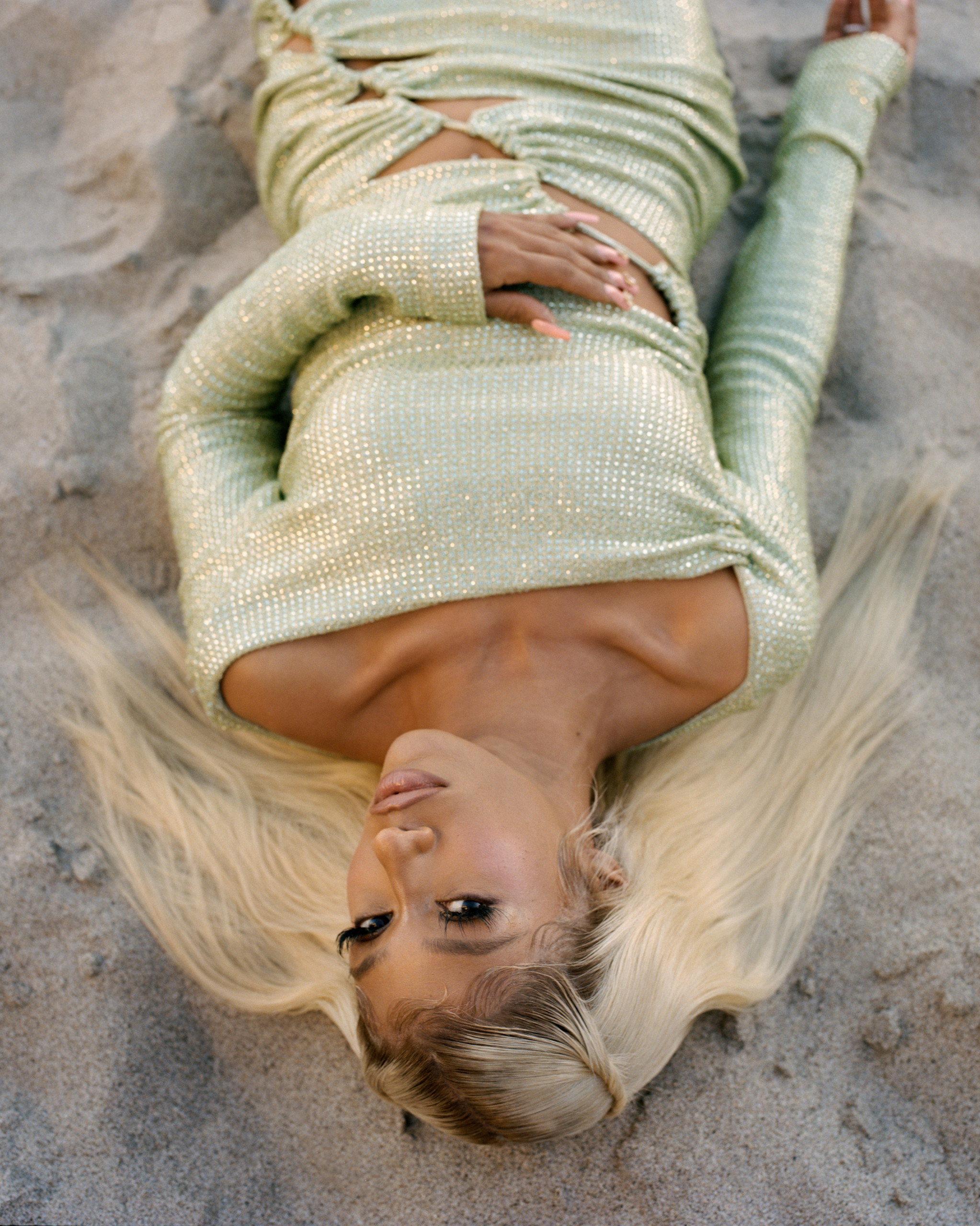 For BIA, music's potential is to bring people together, and it's something she takes pride in initiating in her songs: "When you have different people from different cultures— Puerto Rican people, white people, Black people, Asian people and people from all different races—singing 'I go to the bodega,' you're bridging cultures together. That's what it's all about."
In some ways, the past year is a fresh start for BIA, who, despite lots of experience in the music industry—she's been putting out music since 2012—made quite the statement with her second official release, 2020's EP For Certain. The project, much of which was produced by her longtime friends from Boston, Lil Rich and AzizTheShake, features rappers Lil Durk, Doe Boy and 42 Dugg. "I always try to work with people who I have good relationships with in real life, so all the collabs on my project were hand-picked... people that I'm fans of and vice versa," BIA says about the EP.
Over the years, she's earned accolades from the most admired musicians on the planet—from Rihanna, who called her collaboration with Russ, "Best On Earth," her "new fav song," to Pharrell. BIA was signed to his label, i am OTHER, from 2014 to 2019. Early in her career she starred on Oxygen's Sisterhood of Hip Hop, and in 2016 she supported Ariana Grande on tour alongside singer-songwriter Victoria Monét. Since, she's made songs with J Balvin, Kali Uchis and Doja Cat, and written songs for other artists. But it is For Certain that has finally put BIA's face to her name. "Now, it feels like I'm entering into a new chapter, a chapter of authenticity," the rapper says, hinting at past struggles to know herself. BIA is coy about the challenges: "I've addressed a lot of them in my music... 'First Day Out' and songs like that. My fans would definitely know what I'm referring to," she says, touching on the trust issues and business conflicts her lyrics suggest. "Everything I do, I'm super certain about and feels good to me."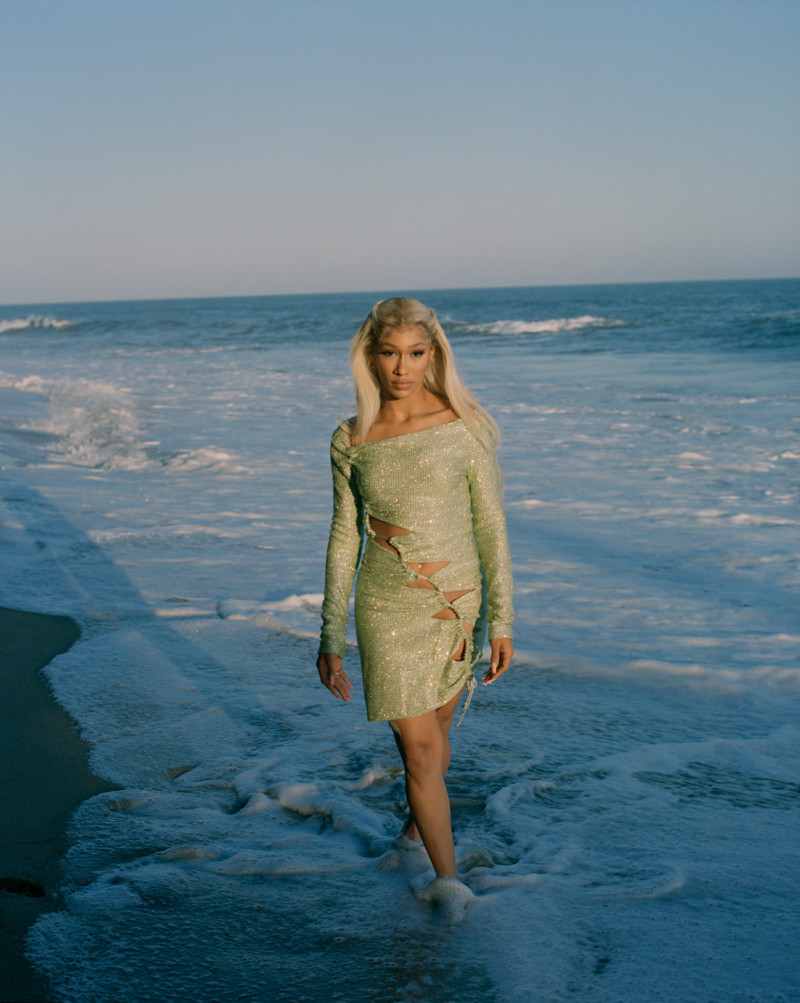 At a time when women rappers are at the forefront of popular music (Cardi B, Megan Thee Stallion, Doja Cat, etc.), it is exciting to witness the power of "BarBIA"—an amalgam of "Barbie," a reference to Nicki Minaj's Harajuku Barbie alter ego from which her "Barb" fans derive their epithet, and "BIA." "Nicki invited me to her house and we worked on the verse the first day," BIA recalls. "It didn't come right away. She was really pushing my pen in a good way, really like, 'No, I'm not rocking with that line. Try to do this instead.' You know what I'm saying? She was pushing me to go in a different flow. I felt like I had found a big sister in her. She's taught me a lot in such a short time."
As BIA leans into the most exciting time of her career, she has her heart set on expanding her range as a musician. She reveals that she's working on an R & B album and having a blast recording it. "A lot of people don't even know that I can sing, so I'm excited to get that out and see what people think," she shares. "I used to always try to sing, but didn't have any vocal control or anyone around me that really knew how to sing and tell me how to get better." As she spent more time in studios, she trained her voice. BIA credits Pharrell especially with encouraging her to experiment with her vocals: "He was the first person to put me on Auto-Tune."
Now more than ever with her mind on her future, BIA feels she still has so much left to accomplish, including world tours, arena tours, a makeup line and nailing the alchemy needed to balance her time better. "I used to be just like them, I had dreams just like them, I used to work at the mall at Foot Locker just like them," she says, about the fans that have kept her going all these years. "To have that support when they sing your lyrics and know your songs is the greatest feeling to me." At a time when virality, overnight success and an oversaturation of releases define the music economy, it is simply refreshing to watch an artist like BIA flourish through more traditional means—the living proof that hard work, talent and determination is still enough.
Craving more culture? Sign up to receive the Cultured newsletter, a biweekly guide to what's new and what's next in art, architecture, design and more.