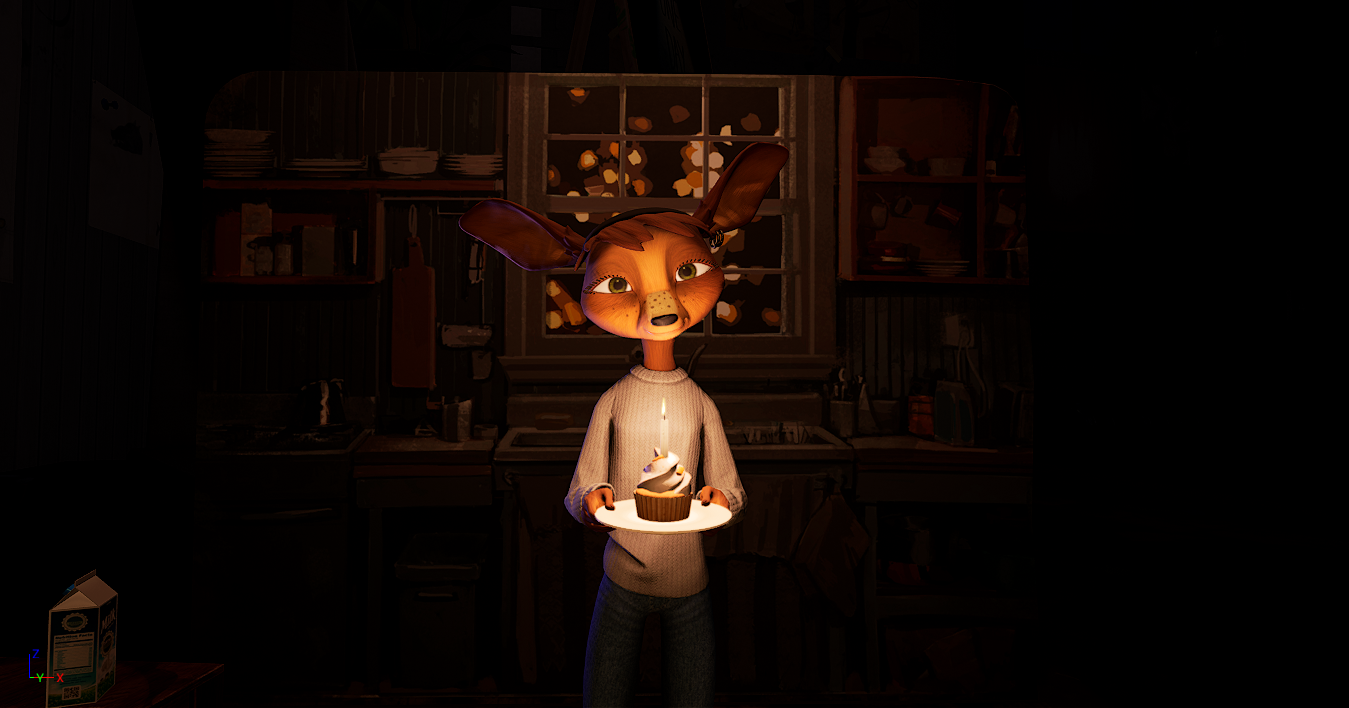 "We thought there was no way we wouldn't be back on the island this year, but here we are mostly virtual again," Venice International Film Festival's virtual reality selection programmer Michel Reilhac laments on opening day. His cocurator, Liz Rosenthal, is sitting alongside him in Venice, Italy where a much smaller version of their program is underway. Last year, the team piloted hosting a festival under quarantine with great success. The series of events welcomed over 100,000 guests, which the floating city would never have been able to, nor perhaps never have wanted to, physically accommodate. The festival repeated its model this year, adding to its network of satellite locations where participants can access equipment for free.
VR equipment's prohibitive costs often define a select audience; likewise does the historical elitism of the film festival's celebrity glamour and Venetian location. However, Reilhac and Rosenthal have a vision for global viewership, a goal recently accelerated by the invention of VRchat, a tool that allows for participants from around the world to commune in the same virtual space.
"A lot of what the biennale produces, finances and organizes is much more discreet than the red carpeted surface," Reilhac explains. The curators find the tension that exists between the exclusionary nature of the distribution method and their desire for an open event fruitful for drawing attention to the diversity program but also note that the program is just as much about a behind the scenes incubator. "There are parts of the biennale which focus on development scouting, new talent, which of course the media don't speak about because there's no real glamor attached to it." He proffers the example of the 12 international projects they finance annually with a grant of 60,000 euros and help support all the way up to their premieres at the following festival.
In its fifth annual edition, the VR wing of the Venice International Film Festival is still defining its foundation—a job taken extremely seriously by its shepherds. "Every single year we question the very principles on which we've built our selection. And one of the best examples is VR chats, a celebration that we're doing this year for individuals that do not consider themselves artists who are building these incredible worlds," Rosenthal explains. "We've added that section because we felt it was relevant, but who knows what we'll be doing next year, depending on what happens. We really see ourselves as offering a window on the newest frontier in this budding art form."
In practice this means that Rosenthal and Reilhac hunt far and wide for commissions. They don't have time to wait around for submissions. They stay actively engaged online and off. This plays out in their program. Here are three highlights from this year's edition you are welcome to try at home.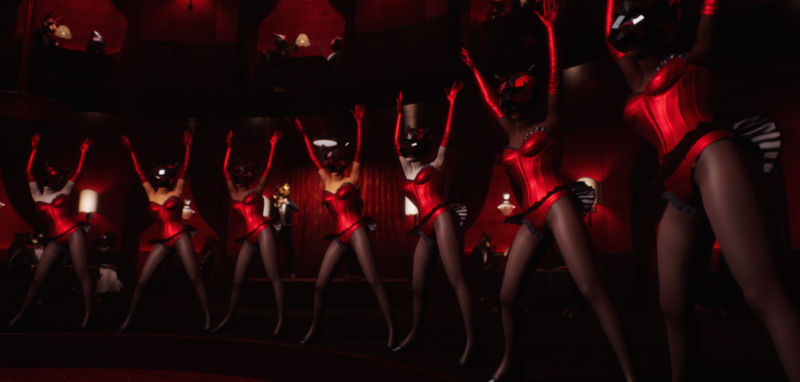 Sleep No More fans might consider logging into the festival to participate in Blanca Li's Le bal de Paris de Blanca Li– (2021), a party-meets-narrative game, which throws its users into an alternate but opulent reality where they are guests of a love story. There will also be a physical iteration in Venice for locals where 10 or more participants will be able to enter the same play together and take an active part in Li's romantic plot line.
The heartbreak continues with Benjamin Cleary and Michael O'Connors's Glimpse, an immersive movie experience, which is set within the point of view of Herbie, a panda and illustrator who's recently broken up with Rice, his musician girlfriend. The flick gives off BoJack Horseman and Tuca and Bertie realness in its touching portrayal of love lost and its place in art.
If David Attenborough's voice brings you to that special place, then you can't miss Micro Monsters, a VR documentary that throws the viewer into the shoes of a bug. From this vantage, the world of aphids comes into focus in all their live action glory and violence. A hybrid between a documentary and thrill ride, this non-competing piece by Elliot Graves shows off the potential of VR's educational side in vivid color.
Craving more culture? Sign up to receive the Cultured newsletter, a biweekly guide to what's new and what's next in art, architecture, design and more.