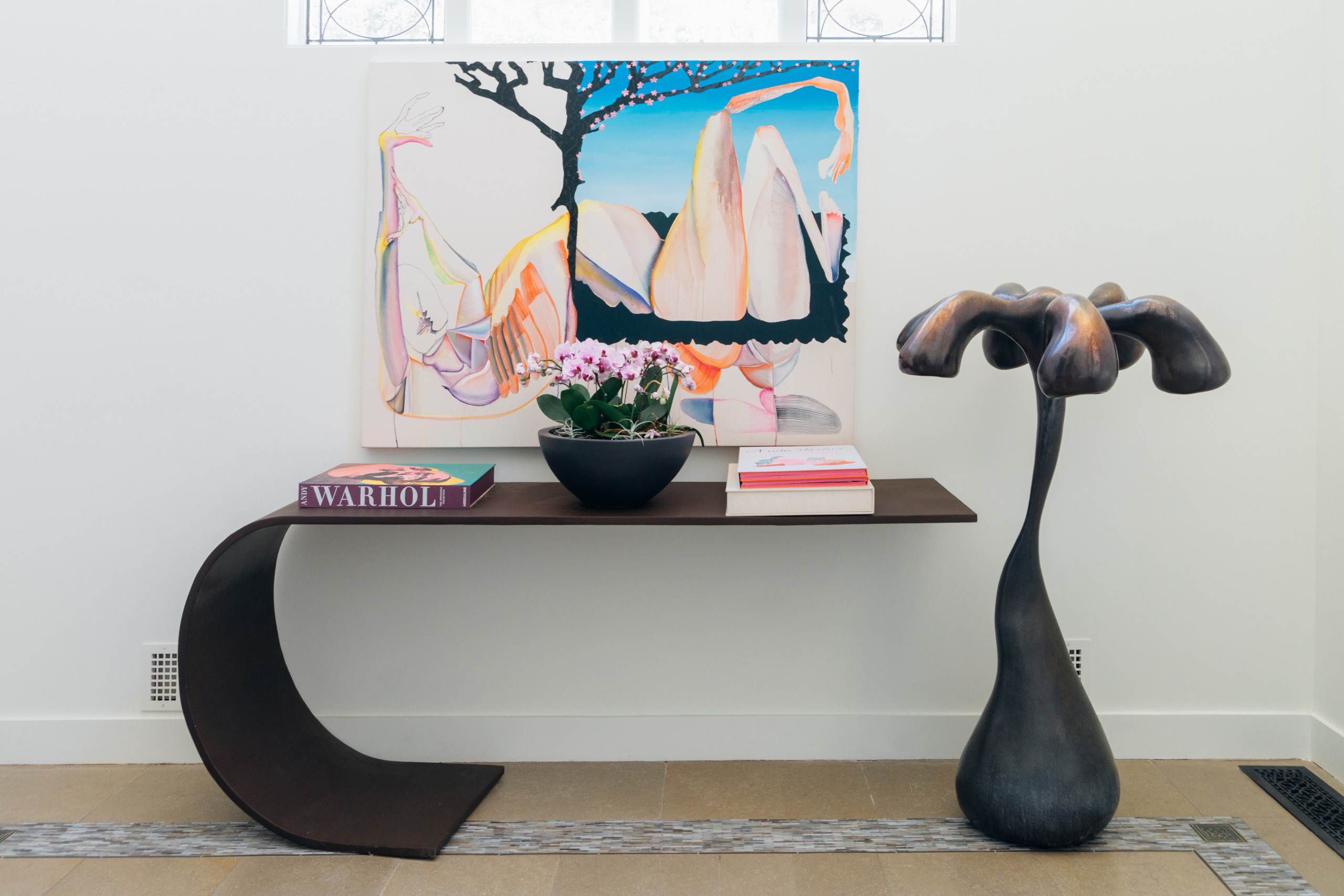 Elizabeth Fazzare: What was the first piece of art you ever bought?
Angella Nazarian: I was 21 when my husband David and I bought two mixed-media works of art by William Tolliver, one of the better known Black contemporary artists in the 1980s. His own story as an artist was as interesting as his work. What struck us was his mastery of color and the compositions depicting Black life. Looking back, I see how important it has been to understand the experience and perspective of the artist to appreciate the work more fully.
EF: What pieces inspired you to continue?
AN: We started out collecting modern art and made a pivot to contemporary a decade ago. Our anchor piece is a 1932 Francis Picabia transparency period work, which I feel is the gateway work to the more contemporary works we collect. It is incredible how much Picabia's practice informed the visual language of other contemporary artists like Albert Oehlen, Sigmar Polke and even Martin Kippenberger so following this thread has been especially interesting. In the end, collecting is more about learning and appreciation. Both David and I would like to keep learning and exploring.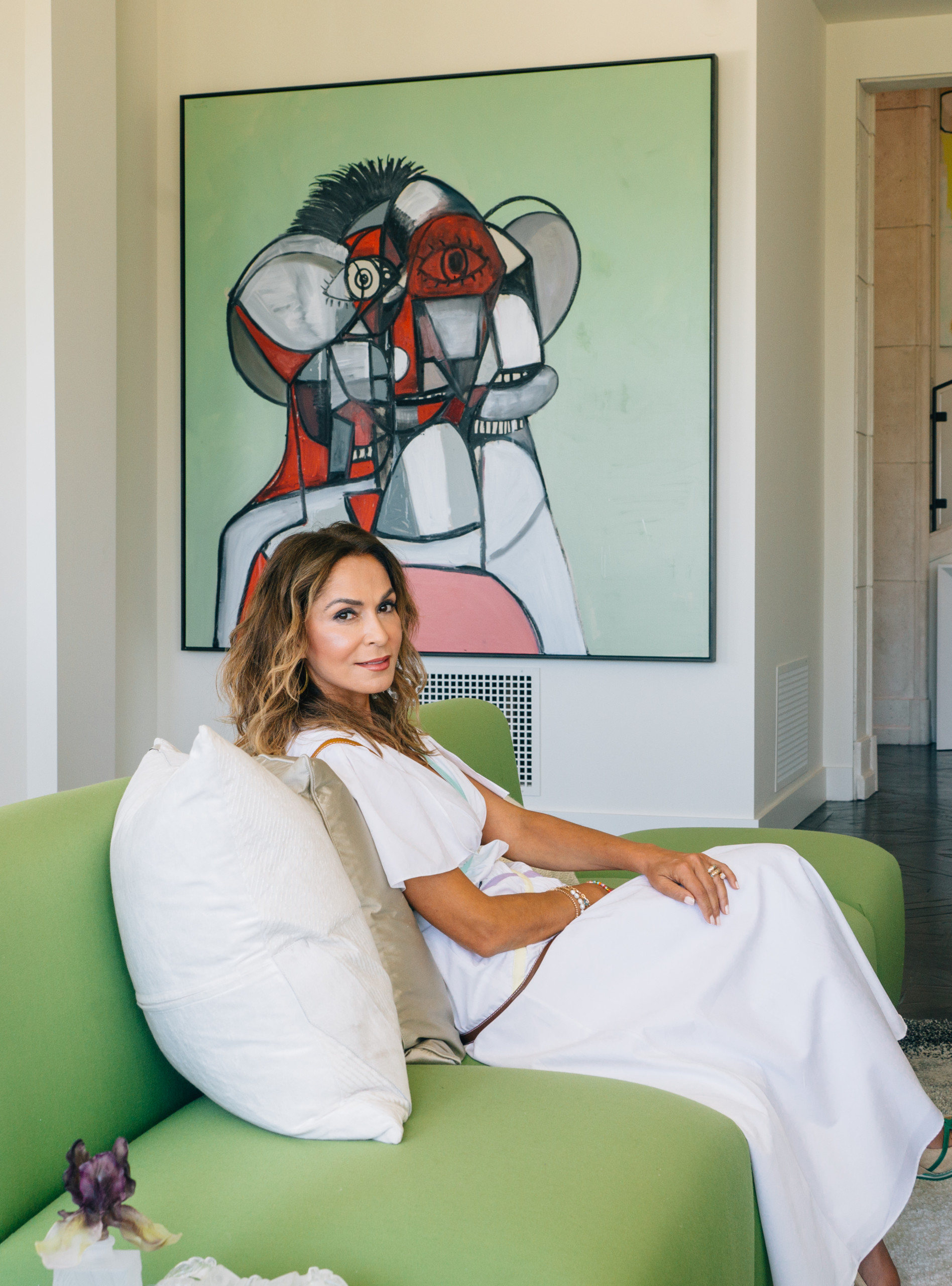 EF: Why is the relationship with the artists you collect so important to you?
AN: Creativity needs a great deal of courage and faith and being around that energy is also a privilege. One of the more fascinating and inspiring parts of this journey is understanding an artist's process and the exploration of their practice and voice.
EF: How has the Los Angeles art scene inspired you?
AN: Los Angeles has become the hub for creativity, and I love that we are seeing a great deal more of a collaborative spirit between artists, architects, designers and various kinds of institutions. This energy is contagious. As a cofounder of a nonprofit we now collaborate with artists to bring awareness to various initiatives, as well. We are lucky to live in close proximity with so many talented, multidisciplinary artists.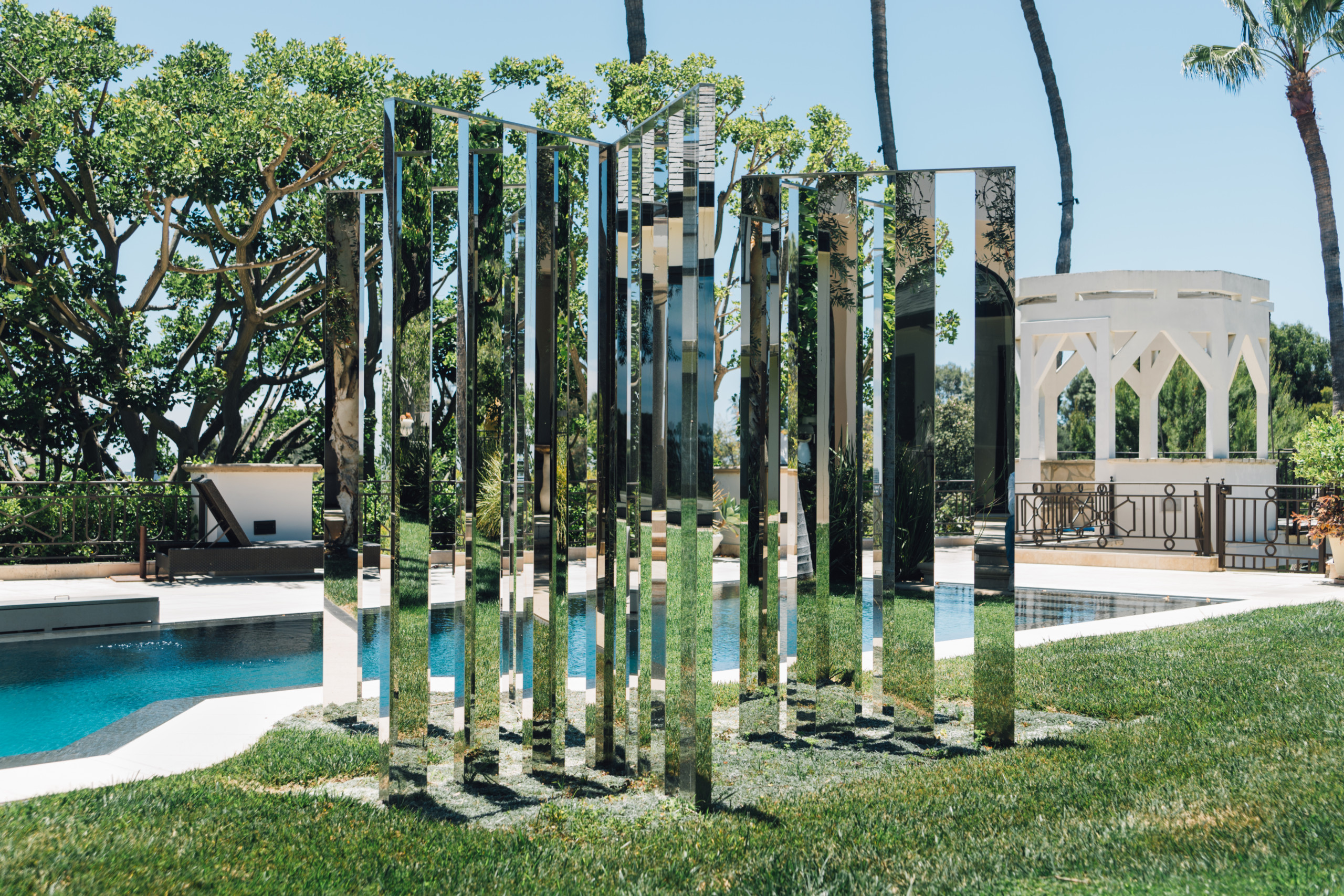 EF: How have you continued to discover artists during the pandemic?
AN: Although nothing takes the place of in-person studio visits, I have been to so many virtual ones! The virtual world has opened us to the possibility of visiting artists, galleries and shows not only in Los Angeles but anywhere in the world. I serve on the Board of Governors at the Hammer Museum, and they have been hosting conversations and studio visits regularly. It has been a real treat, especially when we felt so cut off and isolated from the world. MOCA has also had fabulous studio visits led by museum director, Klaus Biesenbach, that I have enjoyed.
EF: What designers/artists are inspiring you right now?
AN: I recently visited Rogan Gregory's studio, I was struck by his sculptural approach to furniture and fixtures. In terms of visual artists—Jennifer Packer is such a sensational artist. Her show at Serpentine Galleries was a knockout.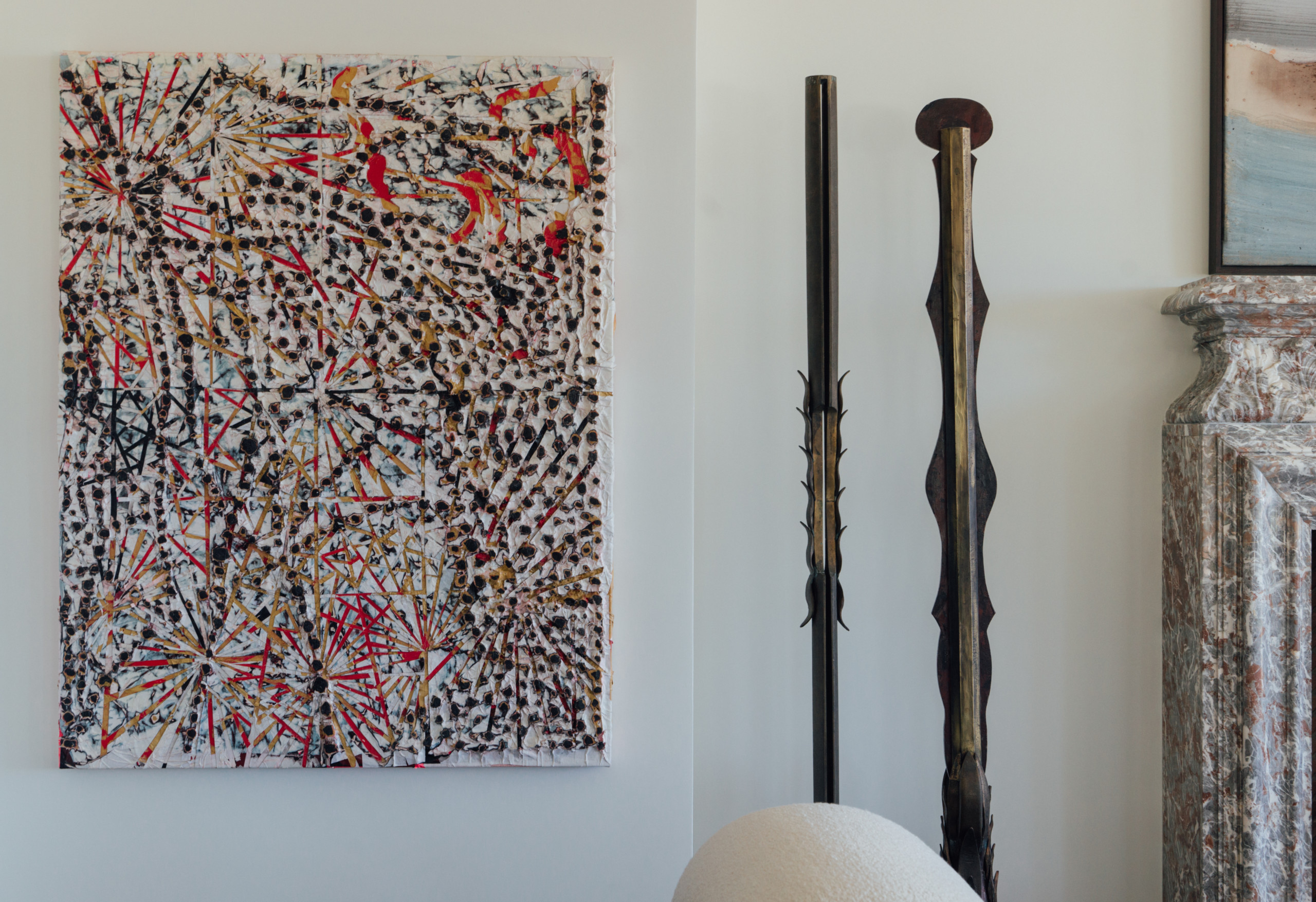 EF: Does the marketplace help your discovery process? Why or why not?
AN: The marketplace doesn't really help me in the discovery process. I think it confuses most people, including myself at times. I got the best advice from a curator 18 years ago. When looking at art he told me to ask myself if I would truly enjoy looking at it every day on my wall, and why.
EF: What is the next piece on your radar?
AN: Two female artists—Jennifer Packer and Laura Owens.
EF: What is the one that got away?
AN: I think there is one that got away from me every year. But the most memorable one dates back to 1996. I loved Jean-Michel Basquiat's work and could have purchased a beautiful piece but at the time (I was in my 20s), it felt like a great deal of money to spend on an art piece and I passed on it. Well, I don't need to say more.
Craving more culture? Sign up to receive the Cultured newsletter, a biweekly guide to what's new and what's next in art, architecture, design and more.