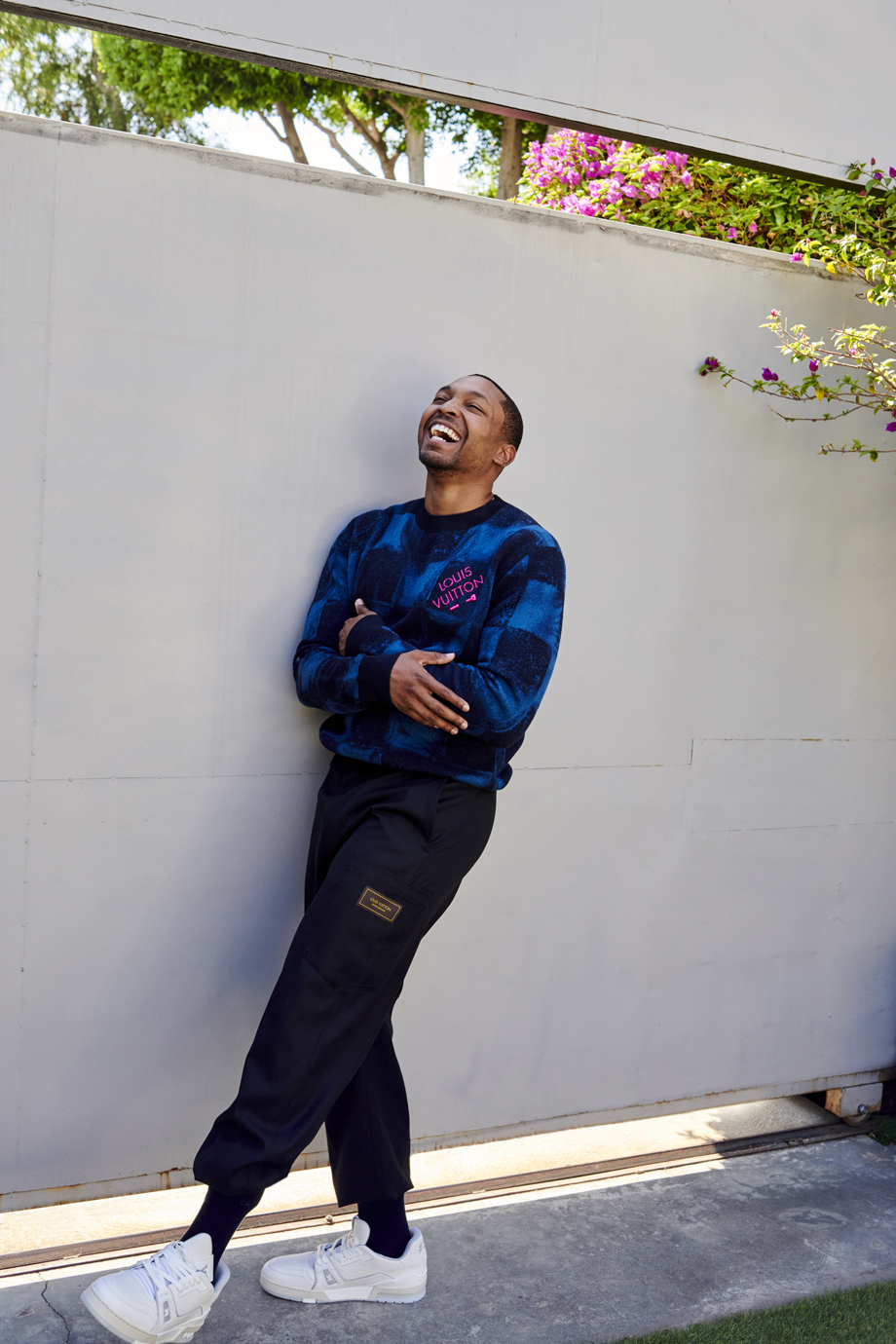 At 31 years old, Malcolm Mays has already accumulated a lifetime of titles. He's a talented actor, writer, director and producer, who became a darling of Hollywood at the tender age of 17. He's a rapper, singer and pianist, with an album and two singles under his belt. And he's a son, grandson, new father and lifelong Angeleno. But threading these identities is a duality that has endured in each phase of his life and career, and has made Mays the man he is today.
"I reflect the multicultural, juxtaposed community that I grew up in," the multihyphenate talent recalls. "You're 15 minutes from all this glamour, but you're also 15 minutes from one of the most dangerous neighborhoods in the country. So, that dichotomy was always a part of my personality and to this day fuels what I think is interesting about me: my existence between two parallel spaces." Mays spent his childhood in South Central Los Angeles, an area known for its gang ties, and he is in fact a nephew of Stanley "Tookie" Williams, the infamous founder of the Crips—but this was unbeknownst to him for much of his life. "My uncle was just my uncle who lived far away. I didn't know him as a gangster who was locked up until much later on," the actor explains. "I didn't grow up in what people would classify as a conventional crime family. I grew up in a Southern Baptist household that just happened to have people participating in criminal activity, and those are two totally different things."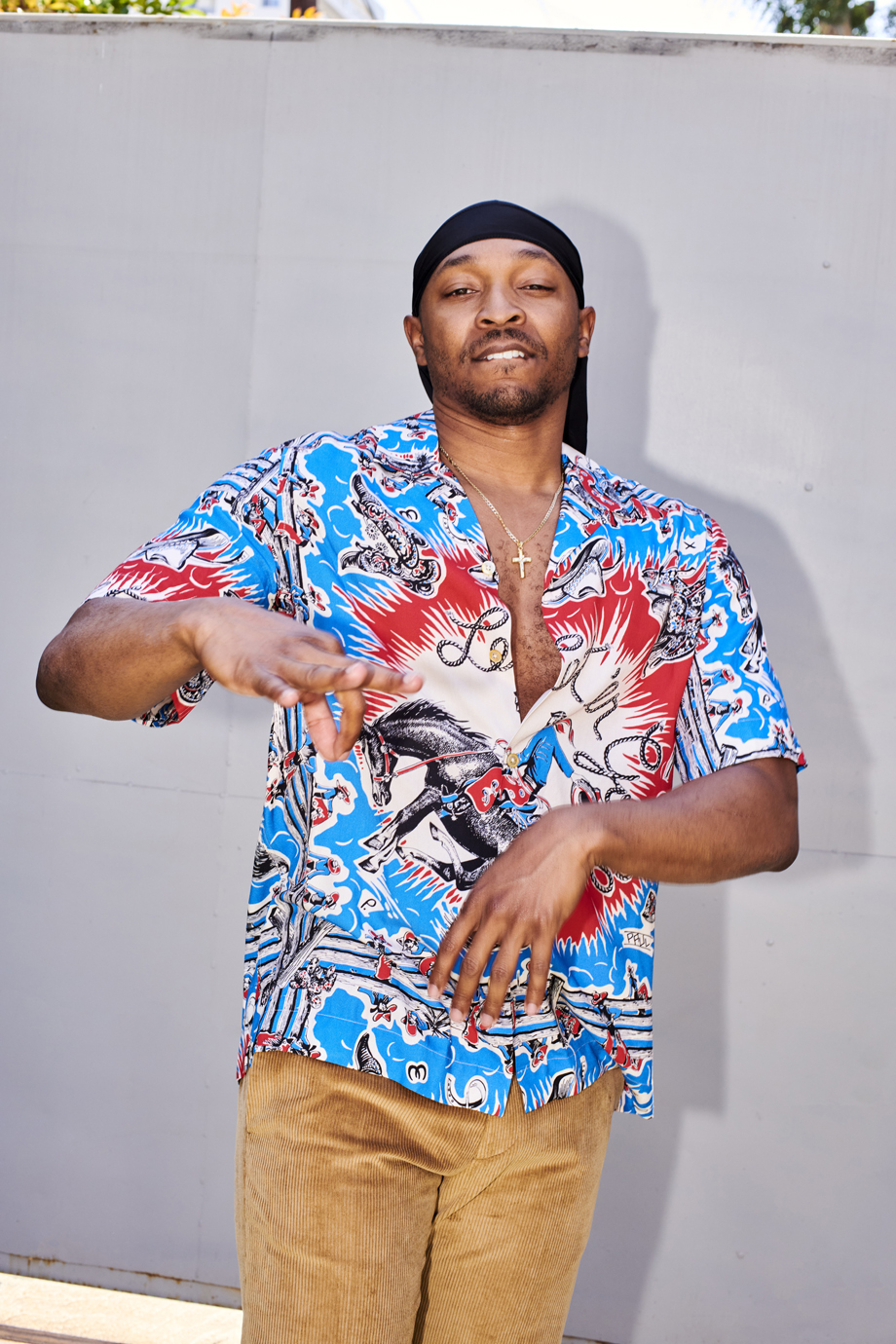 It was this early exposure to history and art that ultimately allowed Mays to navigate the polarity of his world through film. "When you go through trauma, like anybody else on this planet, you either seek self-destruction or creation, and I got lucky that I had people who fostered my creating over my destroying myself," he remembers. "I was able to channel my traumas into art."
Initially through his grandmother, Mays became fascinated with history, a passion his mother cultivated by taking him on regular trips to the Getty Museum, reading the classics, and watching Melvin Van Peebles movies alongside the latest Steven Spielberg blockbuster. "The content I consumed was different, and I got to see a very unique portion of literature, music, art and history," he says. "I was listening to Lena Horne while my block was playing Ice Cube, so that juxtaposition really was ever-present."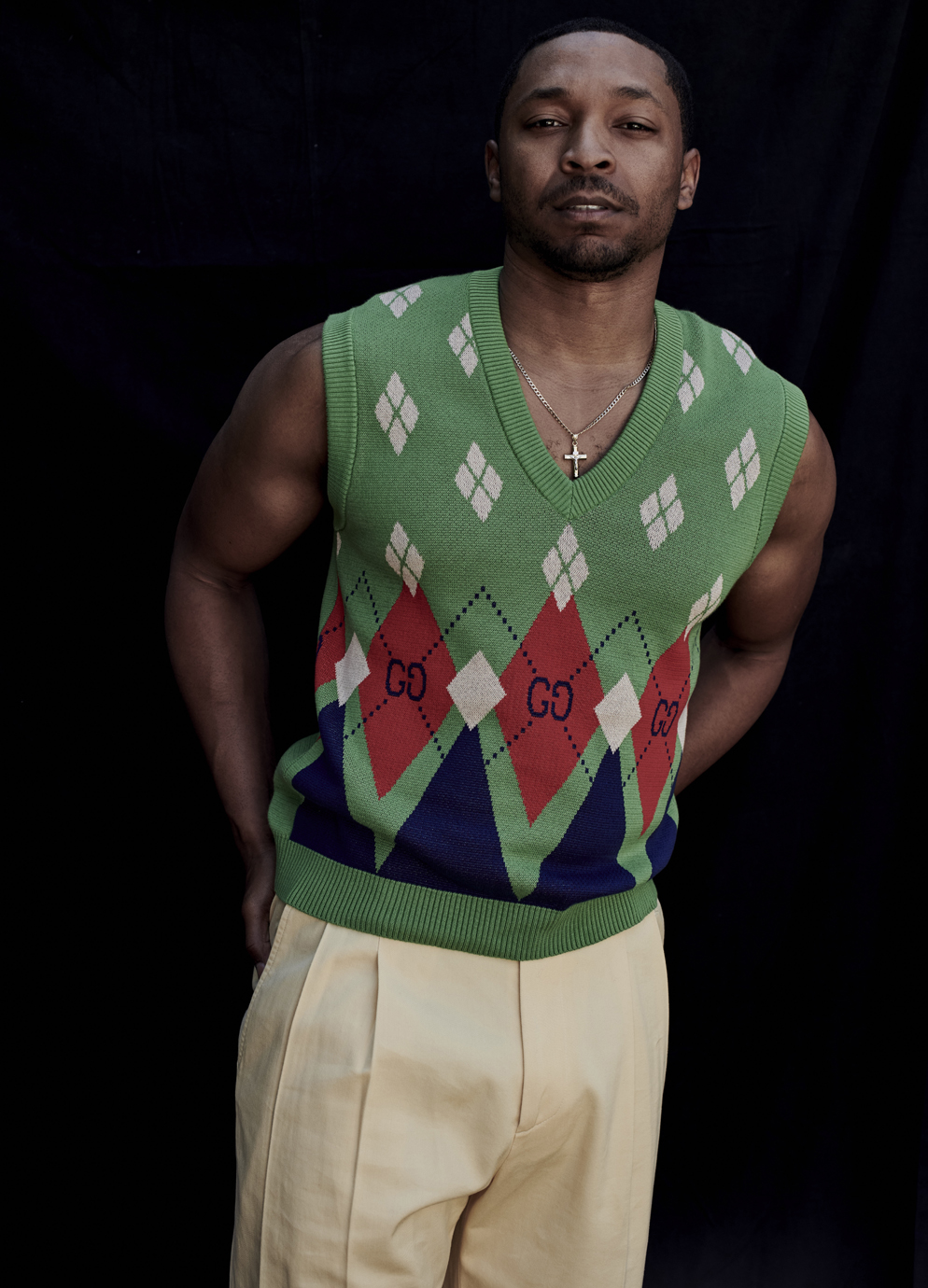 But it's also what has given him, as an actor such a strong understanding of the periods of history that he's often recreating on screen, from LA's crack epidemic of the 1980s depicted in FX television series Snowfall and the 1950s suburban segregation in Amazon Prime series Them to his latest role chronicling the streets of Queens in the early '90s in Power Book III: Raising Kanan. "The feelings remain the same; Balzac was writing about the same things Dostoyevsky wrote about, which are the same things that Baldwin wrote about, which are the same things Ta-Nehisi Coates is writing about," Mays says. "So, when you realize that, it becomes easier to occupy other people's experiences because you see what connects you, and you almost feel like you can go between time."
Craving more culture? Sign up to receive the Cultured newsletter, a biweekly guide to what's new and what's next in art, architecture, design and more.