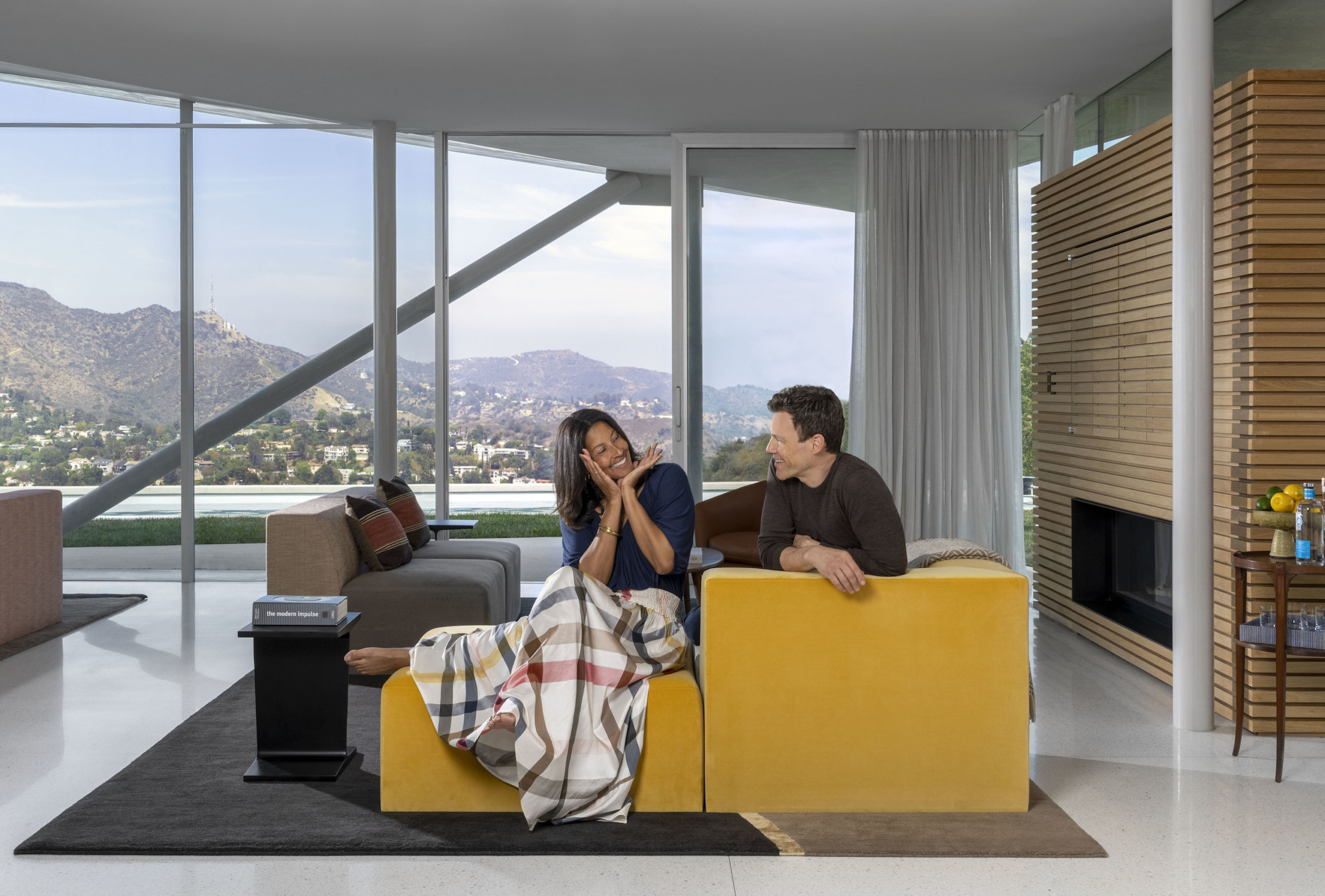 Standing at the top of Laurel Canyon with his family's home—a modest masterpiece of modernist architecture—behind him, filmmaker Will Gluck jokes about the fierce competition his father, New York-based architect Peter Gluck, had to beat out in the selection process to win the contract to design and build the Los Angeles domicile where his son, his son's wife, writer Trista Gladden, two teenage granddaughters and one grand-dog now live. Clean-lined and well-proportioned, its social spaces on the upper floor give way to expansive views, while its residents are able to retreat to more private areas in the level below. It's a perfect family fit and having moved in shortly before the global pandemic began, could not have come at a better time. While the collaboration between father and son Gluck was an obvious choice, the house, too, is a particularly personal example of the ever-blurred lines between art, architecture and design, and the continuation of a familial tradition to keep them that way.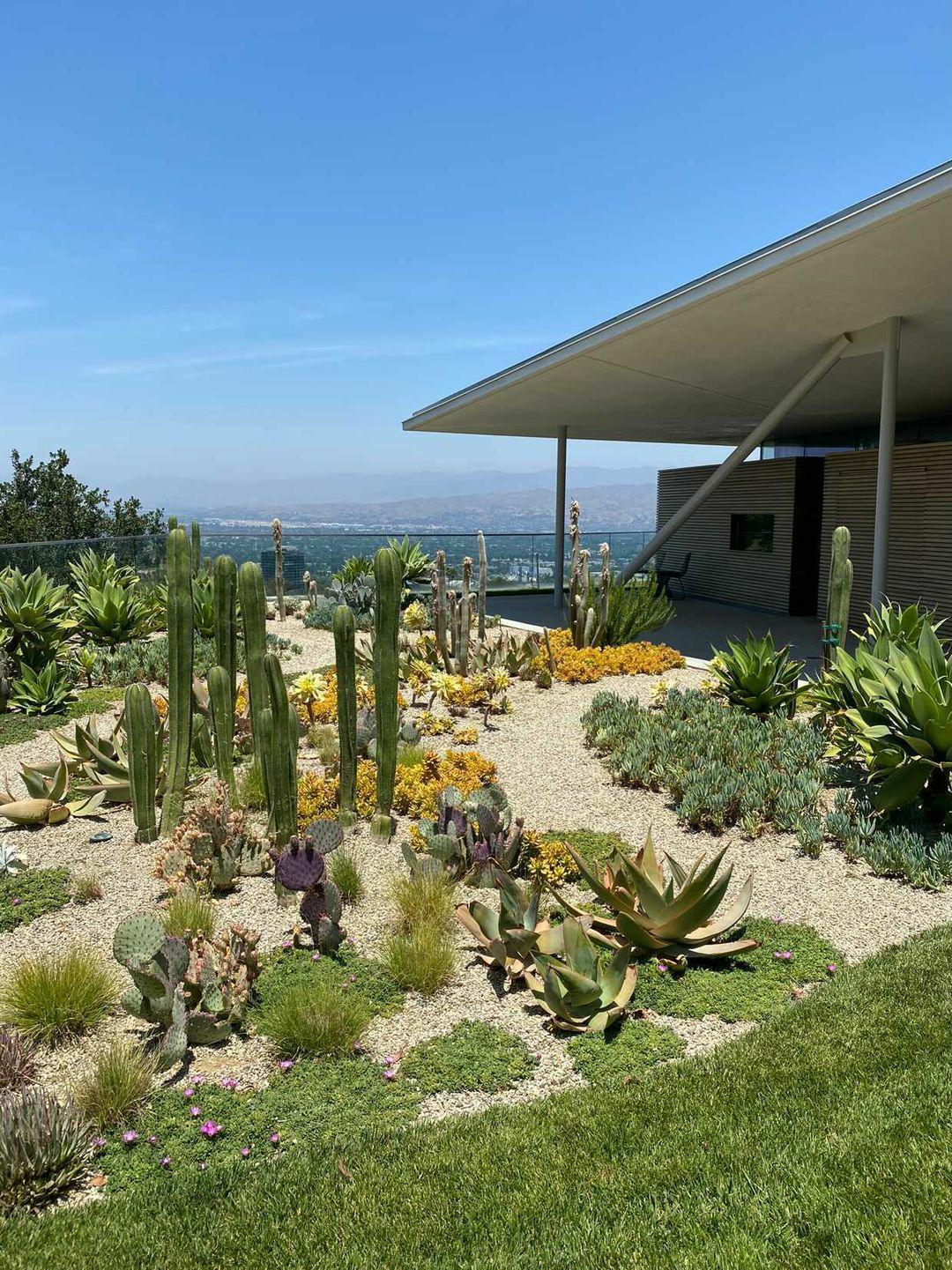 Inspired by the utilitarian simplicity of Los Angeles's case study houses whose influence on American architecture, Peter says, cannot be overstated, the structure makes use of simple materials, combined in intelligent and intuitive ways to frame the natural beauty of the site. Notably, marble is nowhere to be found. Sharp-witted and assertive, the Gluck+ principal explains that "people try to make a house look fancy by putting down marble. They just go to the store and pick out the glitziest marble and faucets you can find and that is supposed to be design. But, that's not design; that's just pinning money on the wall. It's the commodification of architecture." Peter, who was also against the inclusion of a gate but ultimately lost out on that front, says that the partnership with his son as client went very well, though "there were a few times where Will was making the wrong choice and I just had to guide him to the right one."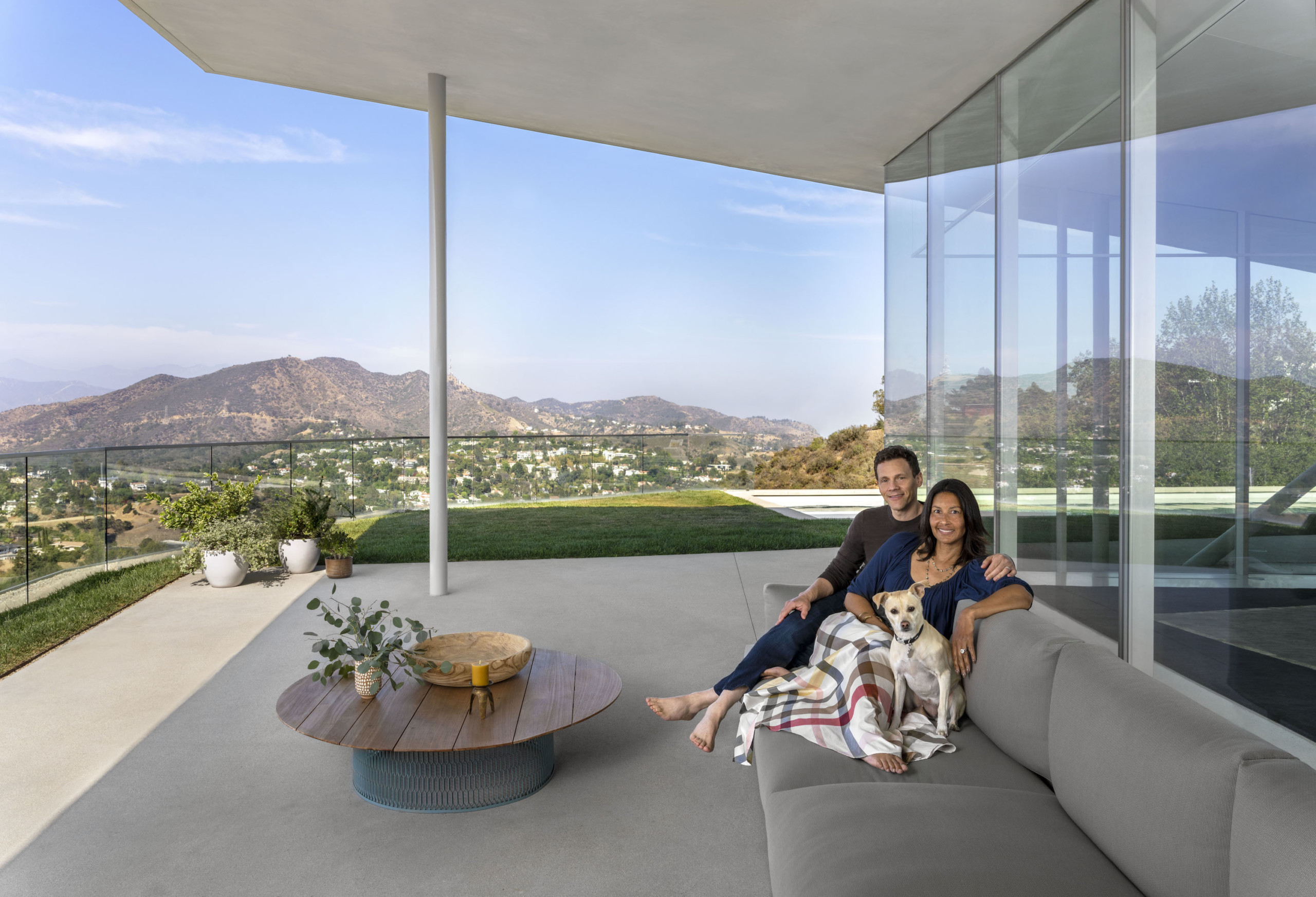 Knowingly, Will explains that it's what he calls the illusion of impulse, something he seems to be very acquainted with from his work as a writer, director and producer of pictures like Easy A, Friends With Benefits and the Peter Rabbit series. Like his father, whose firm both designs and builds the projects they work on, Will takes his films through each step of production. He remarks that in many ways it's a very similar job, something they both realized years ago when Peter visited his son on a film set and was struck by how much the environment recalled a construction site. "Although show business is quite a bit more coddled," the architect clucks. Will decided to give his father a small cameo in the film that day, a tradition that they have maintained with Peter playing a part in almost every one of his son's films to date. Will's mother, a professor of history at Columbia University, appears by proxy through her books, which can often be seen in the background of the sets in Will's movies. On the day I visited the Gluck residence, his older daughter's bedroom was dripping in Columbia's Carolina blue apparel; she is preparing for her first year at the college in the fall.
The multi-talented family also includes Will's brother Thomas, an architect himself and partner at Gluck+. Decades prior, Peter had his two sons work together to build a house by hand so that they could understand on a deep technical level what goes into construction, just as Peter himself has once done. While this time Will and his daughters were spared the physical labor and allowed to employ construction crews to do the heavy lifting on their Los Angeles residence, this 21st-century case study house remains a testament to the family's dedication to craftsmanship and creative integrity, which in recent years have both become increasingly obsolete. In principle and in practice, it's yet another connection this close-knit clan shares.
Craving more culture? Sign up to receive the Cultured newsletter, a biweekly guide to what's new and what's next in art, architecture, design and more.