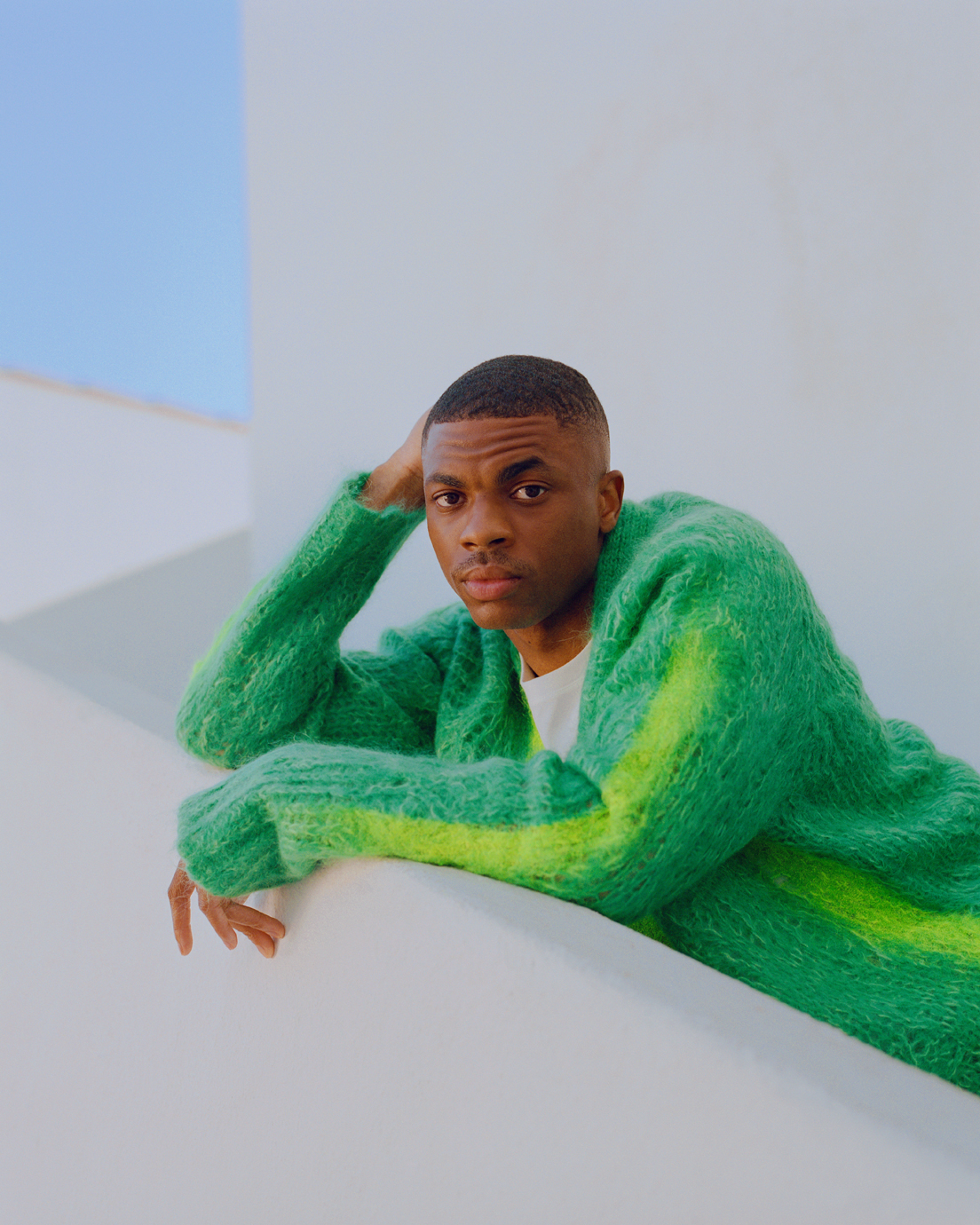 Vince Staples has always been a storyteller. From 2015's Summertime '06 coming-of-age story to Big Fish Theory's party rave in 2017, the Long Beach, California rapper has detailed everything from witnessing gang violence to celebrating California's G-Funk era in his music. After taking a three-year breather following 2018's FM!, his new self-titled album, out today, shares a more streamlined conversation.
Produced by friend and frequent collaborator Kenny Beats, Vince Staples continues the artist's recollections of Long Beach memories. But this time around, his vibe is noticeably mellow. Rather than experimenting with avant-garde melodies or fluffy metaphors like he's done in the past, he intentionally focused his lyrics, harkening back to pre-fame mixtapes like 2011's Shyne Coldchain Vol. 1 and 2012's Winter in Prague.
"I've heard a lot of my peers saying, 'We want to know more about you,' even though these topics are things that I've said before on previous projects. But I hadn't gotten to the point where I had explained it well," the rapper explains. "It's not what you say, it's how you say it, type shit. I've figured out how to make sure my music is on the right canvases that translate easily. You shouldn't have to know rocket science to be able to listen to a song and appreciate it. I feel like I was going for difficulty more than understanding at a certain point. This is like a clarity moment for the listeners."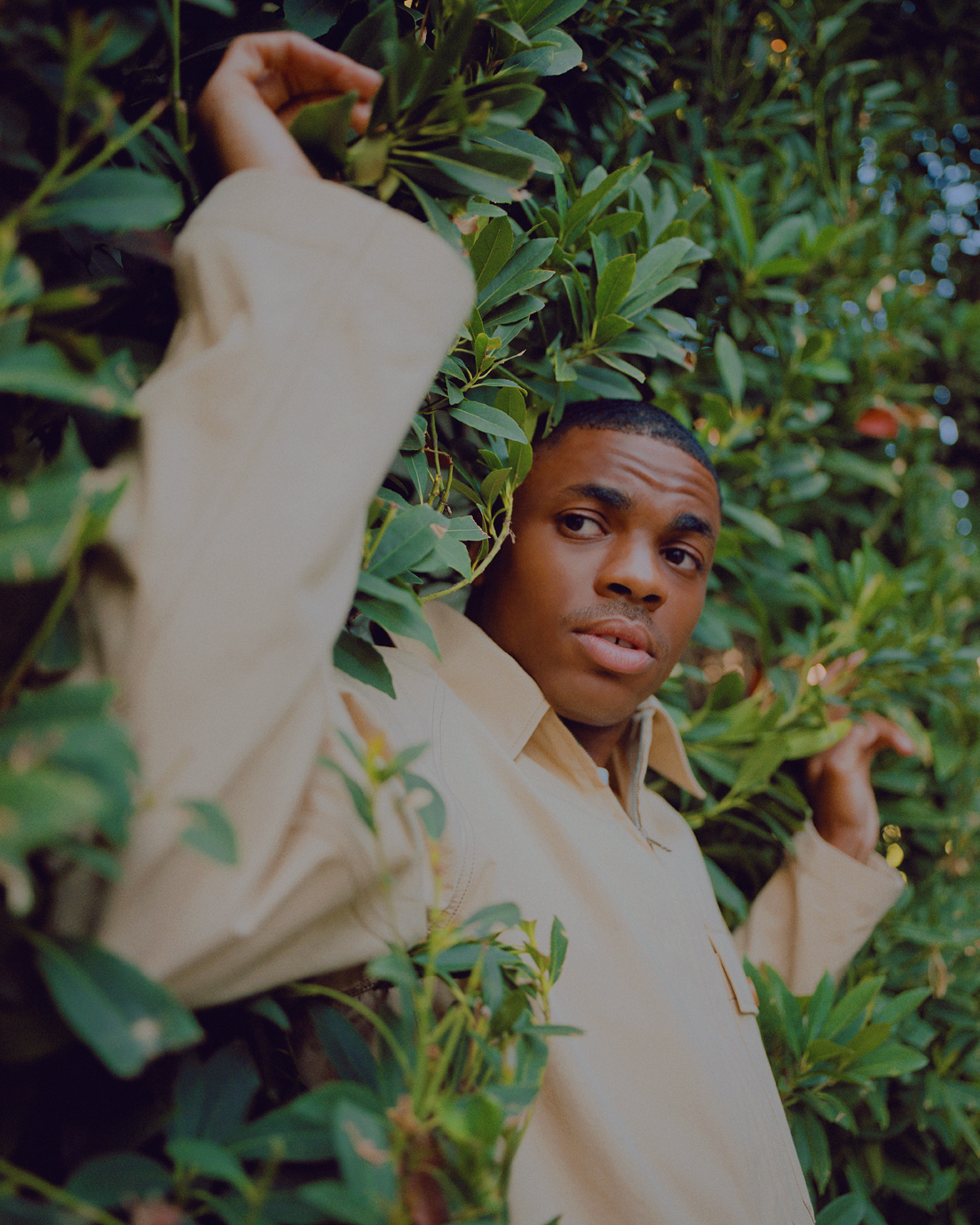 During his mini-break, Staples assessed both his musical strategy and the weight of mortality. As a teen, he ran around the streets with friends while foolishly believing they were all invincible. The words of his mother (who has her own interlude on Vince Staples) played in the back of his mind: "Death is inevitable." The losses of close friends and both of his grandmothers over the past few years caused Staples to readjust his worldview.
"I was getting to that age where these things were starting to happen. Not just from violence, but people having complications and car accidents, stuff that you never saw coming as a child," he says. "It makes you step back and weigh what's important and what's not, what makes you grateful and what makes you happy."
These observations are what carry Vince Staples from the confrontational track "Law of Averages" where Staples declares "I will put you on a shirt if you fuck me out my racks" to the grim paranoia on "Sundown Town," and "The Shining" which parallels the 1980 classic horror film with the horrors of everyday life. Staples channels silent film star Buster Keaton, fusing deadpan flows with his signature dry wit. It's what makes songs like the album intro "Are You With That?" so brilliant. Its poppy beat nearly drifts you to a breezy California day before the rapper's gloomy tales of gang violence and near-death experiences smack you to reality.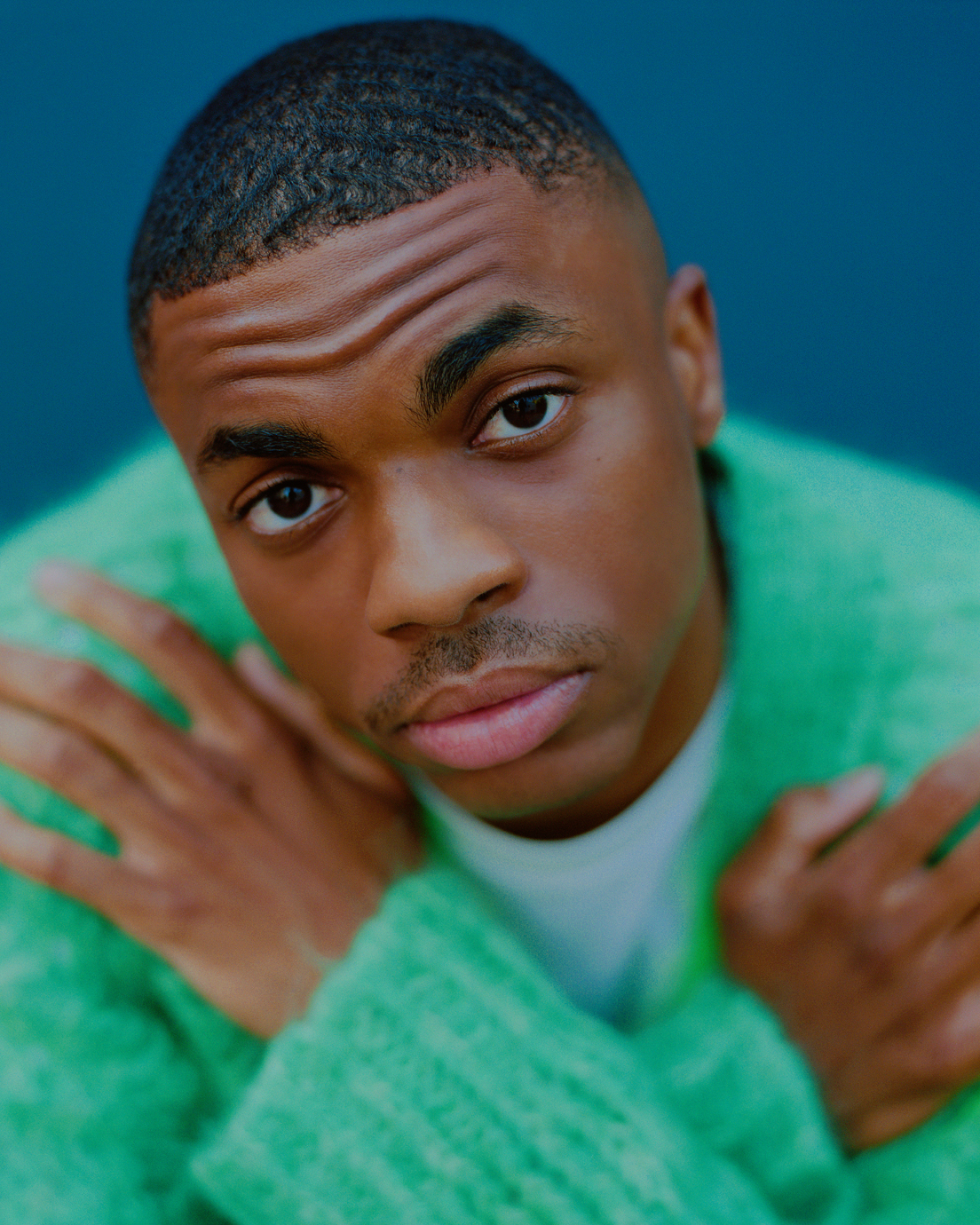 Staples's straightforward approach drives his success, cutting through the try-hard glitz of hip hop. "I made it through much worse situations being myself to ever consider being anything else. So I was like, 'This music shit is easy,'" he explains. "You know how you watched PSA commercials with kids making little Timmy do drugs? That's not who I am. I want to show the importance of that so other people can feel like they have their own say in their life, no matter their circumstances."
That "take me as I am" mentality has spilled over into Staples's social media presence, where he's engaged fans with humorous Twitter discussions ranging from curiosity over Michael Jackson's speaking voice to his first time trying salmon.
"I've been lucky to have a career where I can connect with people on a very longterm schedule rather than just being in and out," he explains. "I'm focusing on figuring out how to create things for that core group and make sure they have a real understanding of who I am, rather than trying to appease the larger picture."
Staples will be treating his fans well ("they're the most important element"): he plans to follow up Vince Staples with another album, Ramona Park Broke My Heart; will release his first graphic novel titled Limbo Beach, cowritten with Bryan Edward Hill of Batman & the Outsiders and Titans series and Chris Robinson of Children of the Atom this December and is currently in the early development stages of a new Netflix show.
Music may not have been Staples's lifelong dream, but he's intent on using the opportunity as a catalyst to establish himself beyond rap and into the pop culture threshold.
"If you can write a song or album, you actually can write a script. If you can make a music video, you could probably make a TV show or film. You have a history of people doing it well: Queen Latifah, Tone Loc, Mark Walberg, Will Smith, Ludacris, Ice Cube, Tyrese," he says. "So it's just trying to make sure that we don't limit ourselves and do everything that we can get our voices heard and be creative. There's nothing that I'm not trying to do. As long as I have my integrity, I'm with it."
Craving more culture? Sign up to receive the Cultured newsletter, a biweekly guide to what's new and what's next in art, architecture, design and more.