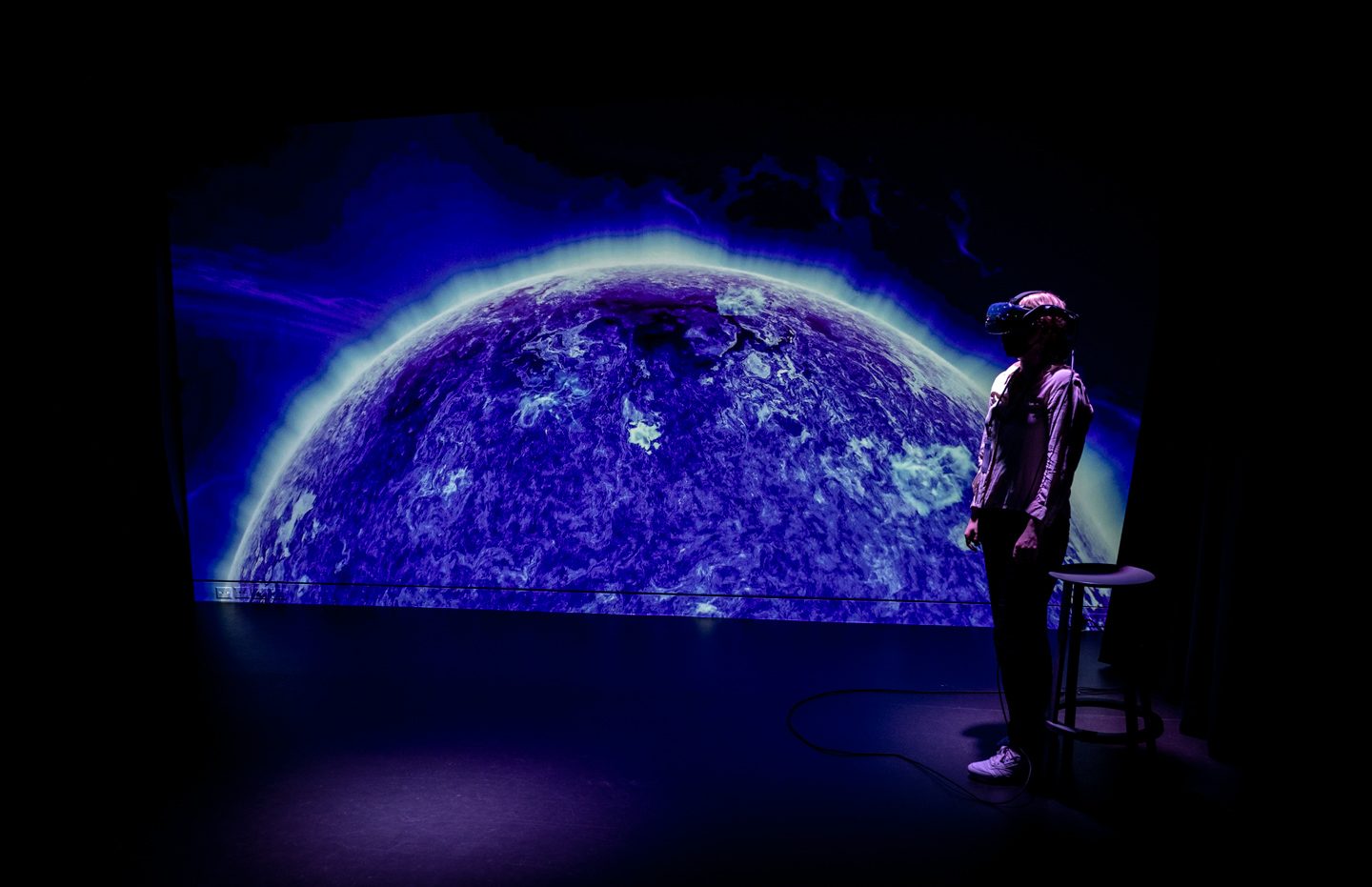 Met with overwhelming Democratic support in the Senate and Congress, Juneteenth, a day observing the end of chattel slavery in America, was enacted as a federal holiday yesterday. Marking a turning point in American history, the holiday has garnered greater significance in recent years due in large part to the uprising in support for the Black Lives Matter movement. In celebration, BIPOC artists and creative members of NEW INC, the New Museum's cultural incubator, and ONX Studio from across the United States will share a series of commemorative works created for a showcase in partnership with the Tribeca Film Festival on June 19. Representing an emerging group of young talent working at the forefront of art, design and technology, the artists have created augmented reality monuments of people of color, including LGBTQ+ and women icons.
As the first museum-led cultural incubator, the programming at NEW INC supports a diverse range of creative practitioners providing a comprehensive space for developing projects and business ideas. Since its inception in 2014, the nonprofit has worked with over 450 creators across the U.S.; 50 percent of its members are BIPOC, and it has generated over $30 million in revenue. Offering a welcome respite from other art programs throughout the country in collaboration with Onassis USA and NEW INC, ONX Studio brings cutting-edge technology to underrepresented artists working in a variety of mediums.
At its helm is New Museum deputy director Karen Wong. In her multifaceted role as cofounder she advocates for artists from marginalized communities to create art and share ideas. On the advisory board of several nonprofits and creative platforms, Wong centers her work on educational programming and professional development for a myriad of creatives working in art and design. Her commitment to bring revolutionary technologies to artists is equally met with her rigorous mentorship. "Karen and the team have gone above and beyond to help us figure out ways to partner with certain organizations that we wouldn't have had the chance to otherwise. She's been the definition of a mentor. She's really guided us," says Glenn Cantave, one third of Movers and Shakers, a creative collective born out of the mission to reimagine a more equitable world through education.
Like many of the creative initiatives developed under the robust programs offered at NEW INC and ONX Studios, Movers and Shakers utilizes emerging technologies to bring fresh ideas related to art, social justice and equity to the forefront of creative ideation through their Monuments Project. The Juneteenth event will host guided walking tours throughout the city replacing the monuments of former slaveholders and confederates with historical and modern African American figures who've been underrepresented and, in many cases, lost to the pages of history. Using an app developed at ONX Studio the software will display monuments of women, people of color and the LGBTQIA+ icons throughout New York City. The curated immersive AR experience launches this on Saturday, June 19 with the use of Kinfolk, an augmented reality app that spotlights famous Black and Brown figures transforming them into visually stunning digital monuments. The roaming "virtual museum" will be brought to life on Apple iPad and iPhone and other smartphone and tablet devices where users will hear voiceovers from iconic Black figures, see generative art emanating from every sculpture and listen to an original Afrofuturist jazz composition while walking across various historical sites, including the the former site of the New York Slave Market, Federal Hall and City Hall Park.
Craving more culture? Sign up to receive the Cultured newsletter, a biweekly guide to what's new and what's next in art, architecture, design and more.