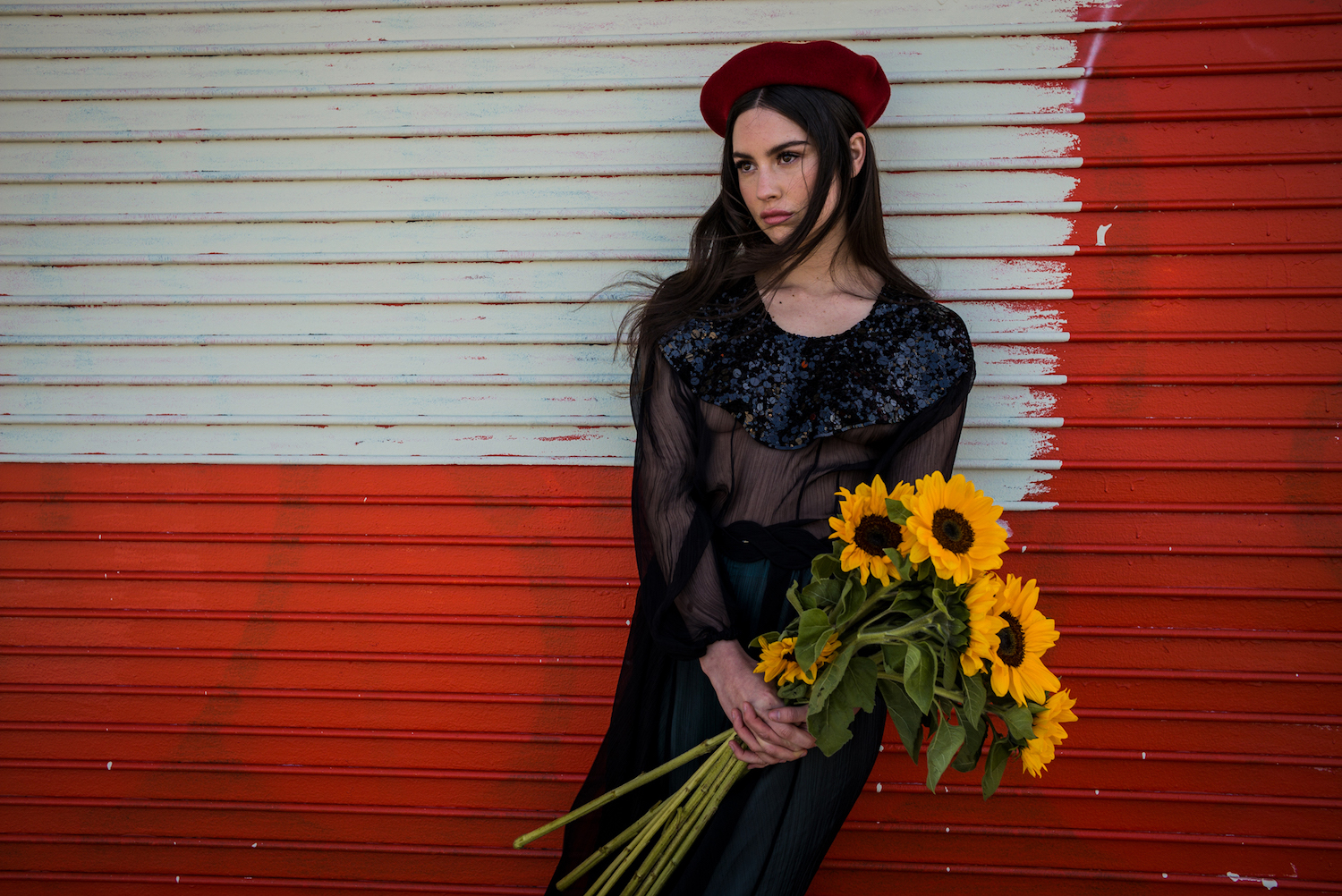 Sarah Harrelson: Tell us a little bit about your songwriting process. Where do you do this writing?
Gracie Abrams: In my bedroom and in my journal entirely. It's definitely the safest space that I've ever found in my life, so it's always been the one constant for me. I write all the time, in the middle of the night and early in the morning, whenever I can, to be honest. I have my journal in my car right now. I take it with me everywhere. It's my prized possession.
SH: What's the shortest time frame it's ever taken you to write one of your songs?
GA: Straight through, in like two and a half minutes. Which song? It's called "minor." I wrote it when I was 17 and it all kind of happened at once. During the pandemic, writing was really difficult for me at some point because I felt trapped in my head a lot, but I'm now just very on the other side of it, so I'm super relieved. And grateful for the challenge honestly.
SH: Have any of your priorities shifted through the pandemic?
GA: Yes, I think I'm actively more grateful for everything in my life. My family, primarily, and their health. And staying connected to friends. I used to think I was good at being alone and now I'm finding that the ability to be around other people is the biggest blessing.
SH: Gucci is celebrating its 100-year anniversary. How would you celebrate your 100th birthday?
GA: The biggest party of all time. I want everyone else to have the best time and I'll just fade into the background.
SH: Who is your style icon?
GA: Can I say a friend of mine? I would raid Benny Blanco's closet. I know very few people in the fashion world and the more that I've gotten the opportunity to lean into it, the more fascinating it is to me, even just the way it changes your mindset to put a piece on and feel like a different person for five seconds.
Craving more culture? Sign up to receive the Cultured newsletter, a biweekly guide to what's new and what's next in art, architecture, design and more.