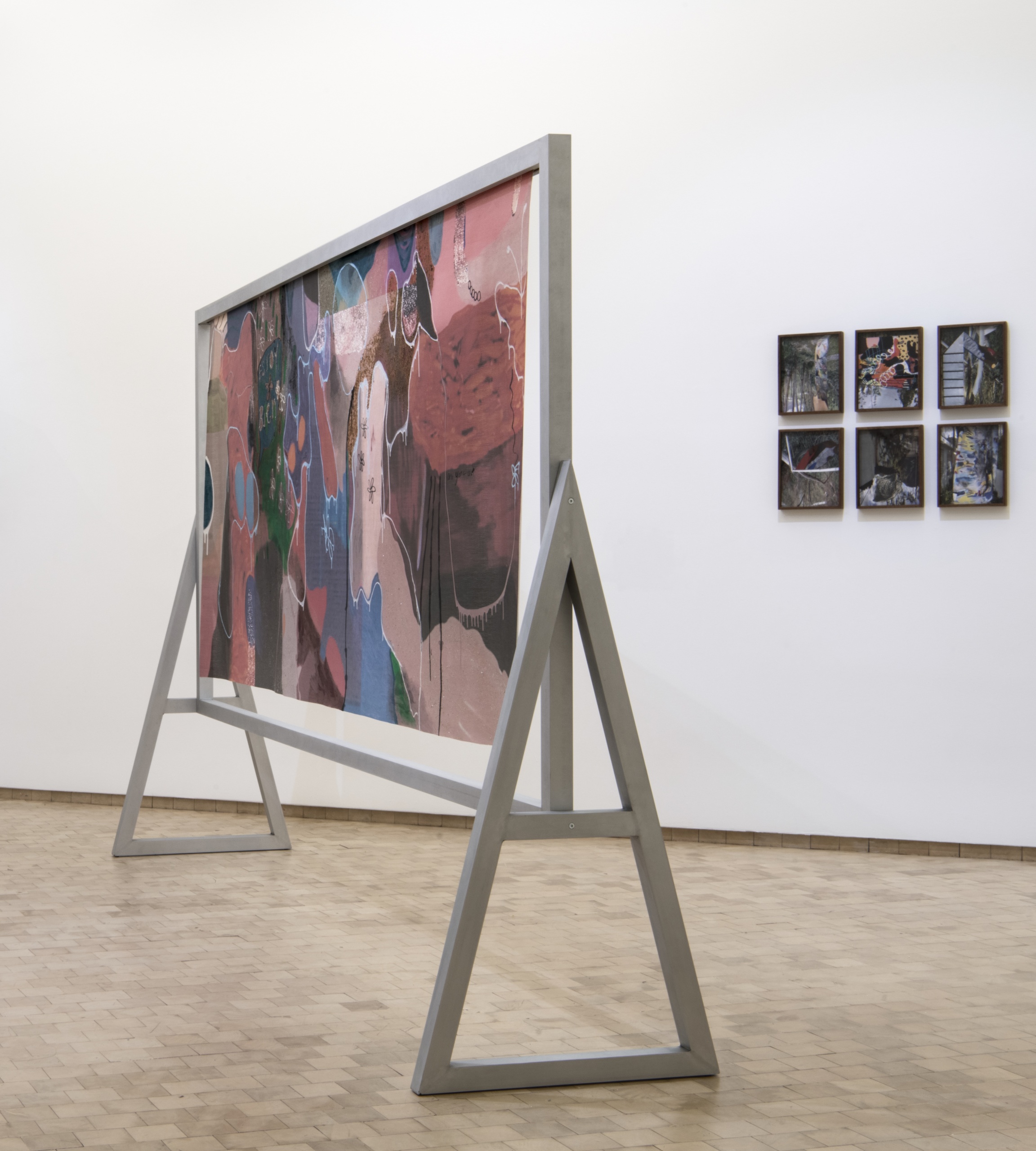 When Bad Bunny released the song Estamos Bien (We're Good) the summer after Hurricane María hit Puerto Rico in 2017, it became an instant anthem for Puerto Rican resilience. As the title of El Museo del Barrio's inaugural triennial–or La Trienal–in 2021, it transcends borders, representing the tenacity of Latinx artists across the globe in spite of systemic racism and injustice, the rise of totalitarian regimes throughout South America, COVID-19's impact on BIPOC communities, and beyond.
Estamos Bien is El Barrio's first national large-scale survey of Latinx contemporary art. It runs through September 26, having opened the same weekend this March that a year prior New York shut down. A convergence of "generations, genders and ethnic and racial backgrounds" brought together through Latinidad, La Trienal follows "two years of research and studio visits by the curatorial team" which includes the museum's chief curator Rodrigo Moura, curator Susanna V. Temkin, and artist Elia Alba.
There are elements of both individualism and unification coursing through the entirety of the exhibition, as unique experiences are highlighted and still find common ground through shared experiences that are inherent to being Latinx. Among the myriad of talents represented in the show, five artists exploring painting piqued our curiosity. Through Vincent Valdéz and Esteban Jefferson we see stolen histories and oppression. Sandy Rodríguez and Victoria Gitman explore and depict traditional methods and items inherent to their Latinx heritage. Meanwhile, Cándida Álvarez reminds us of the strength Latinx communities have come to be known for.
Sandy Rodríguez
Raised between the border of California and Tijuana, Mexico, artist Sandy Rodríguez worked in museum education for two decades and uses earthly elements such as ámate paper and natural dyes for her "Codex Rodríguez-Mondragón" series. The series is rooted in the Amerindian heritage of the codex, a type of ancient manuscript Rodríguez has intensely researched. Drawing on Indigenous methods of painting and using plants, her works remind us of forgotten traditions and how nature can bring us back to them.
Cándida Álvarez The only artist to have been previously exhibited in El Museo del Barrio, Cándida Álvarez's 2017 Estoy Bien (I'm Good) inspired the name of the museum survey itself. Estoy Bien is a two-sided painting done on a hanging piece PVC mesh, a part of Álvarez's exploration in uniting painting, air and space through her "Air Paintings" series. By including the title of the work within her painting, she hones in on Bad Bunny's theme of resilience and that of her own, having produced the piece after both the devastation of Hurricane María and the death of her father.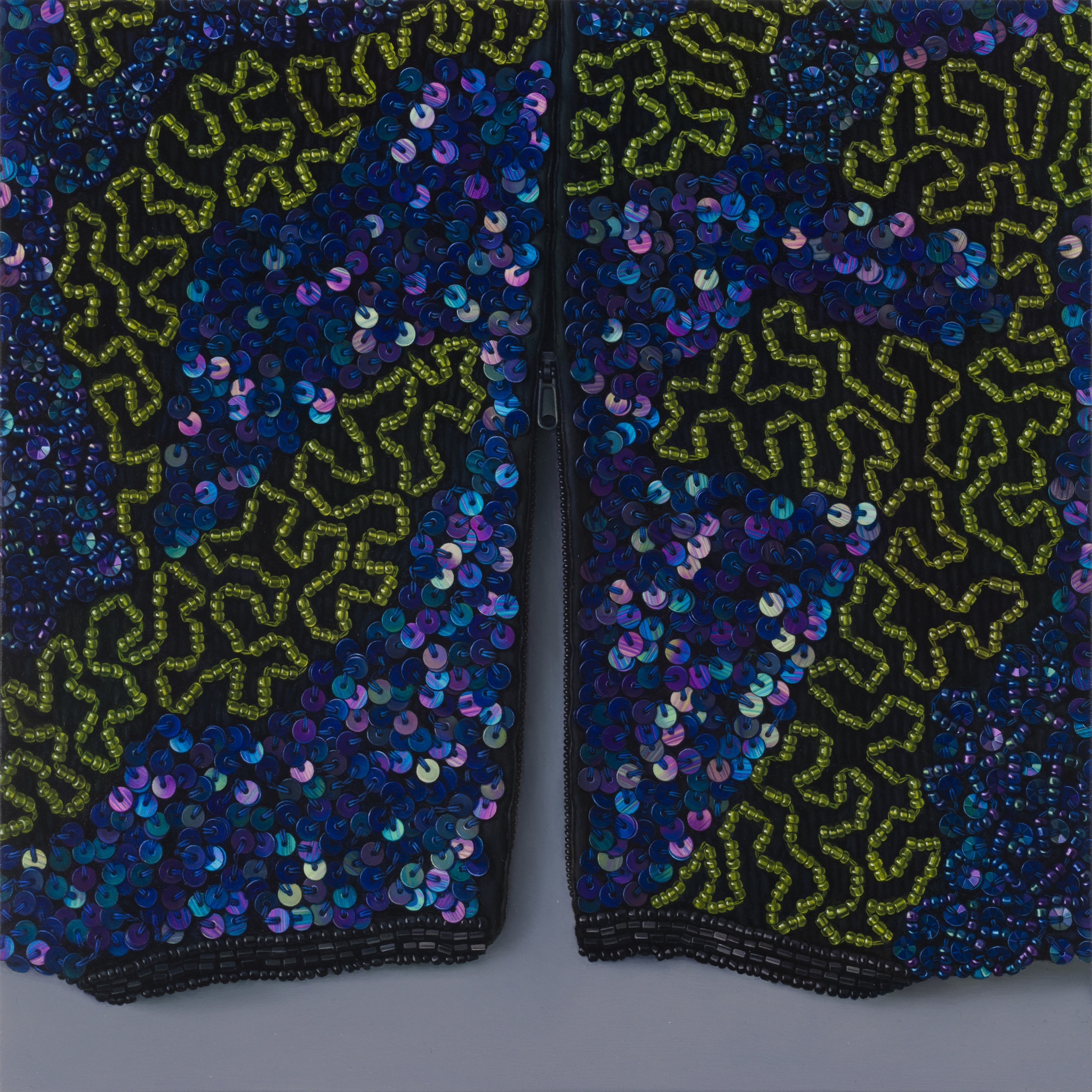 Victoria Gitman Even after reading the "Untitled, 2020. Oil on canvas" description on the plaque for Victoria Gitman's hyper-realistic work, it is hard to know if we're being fooled, as the difference between the artist's practice and photography feels minimal. Gitman painstakingly reproduces to scale productions of luxurious objects through specific light sources and magnifying glasses, the latter of which might feel necessary to catch the infinite details found in her trompe-l'oeil-style pieces.
Esteban Jefferson In his long-term "Petit Palais" project, which follows his similarly themed 2019 series "Chambre Parentale," Esteban Jefferson challenges the traditional value of art established by institutions and their practice of diminishing non-European cultures and histories. Jefferson's combination of a sketch-like setting, juxtaposed with hyper-realistic objects found in a Parisian apartment the artist resided in–and works wrapped in shiny plastic and tape, allude to colonial references and stories yet to be told.
Vincent Valdéz Vincent Valdéz both sheds and creates light through his 2013 work The Strangest Fruit. Using friends and family as models, Valdéz aims "to resist collective amnesia" and expose the United States' history of violence, in this case the horrid lynchings of Mexicans and Mexican Americans in the Southwest through the late 19th and early 20th centuries. Contrasting the dark clothes of the highly figurative bodies are pockets of orange light, so vibrant and realistic they look as though they'll be warm to the touch.
Craving more culture? Sign up to receive the Cultured newsletter, a biweekly guide to what's new and what's next in art, architecture, design and more.