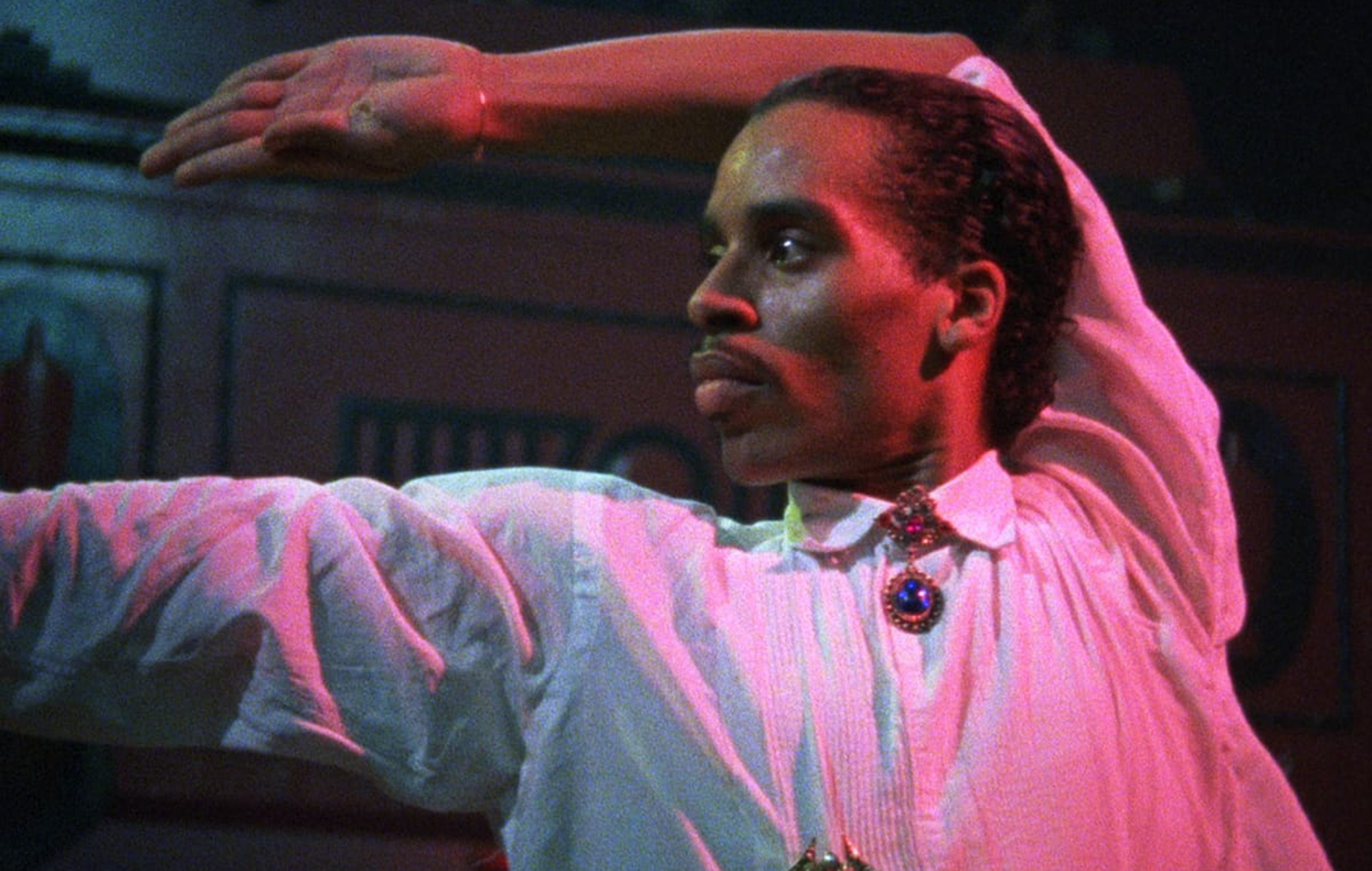 If you liked Paris Is Burning (1990), watch Disclosure (2020).
"I didn't hear the words," says actress Mj Rodriguez in Disclosure, of the first time she watched Paris Is Burning. "I just saw happiness and joy." The 2020 documentary, which features firsthand storytelling from some of Hollywood's biggest trans stars, is both a personal and academic contemplation of the trans experience in relation to the mainstream media. Connecting adolescent anecdotes of seeing crossdressing caricatures on the screen to analyzing the impact of LGBTQ+ culture on the media and beauty standards, Disclosure is an interdisciplinary and shrewd analysis of representation. Just as Paris Is Burning served as an intersectional spotlight on ball culture in the late '80s, Disclosure examines various sides of what it means to be trans in Western media.
Though Disclosure and its stars celebrate the 1990 documentary and its impact, they present a necessary criticism. Paris Is Burning was produced by a cisgender white woman and led to the appropriation of ball culture—think "Vogue" by Madonna—as well as contemporary beauty standards. Actress Jen Richards explains that the style of modern Hollywood glamor icons like Kim Kardashian "comes out of the street queens that [their stylists] know from the clubs. And for them, it comes out of ultimately the sex workers who have to hyper-feminize their body in order to compete for clients in order to survive." There is a unique irony in cis women appropriating hyperbolic characteristics adopted by trans women of color as a means of survival. Disclosure is emotional and intellectual, offering appreciation and vital critique side-by-side. The children and young adults who grew up watching Paris Is Burning have hit the silver screen, and while they are hopeful in their resolve, they remain analytical. It's a framework they express to be necessary in the growth and success of the trans community.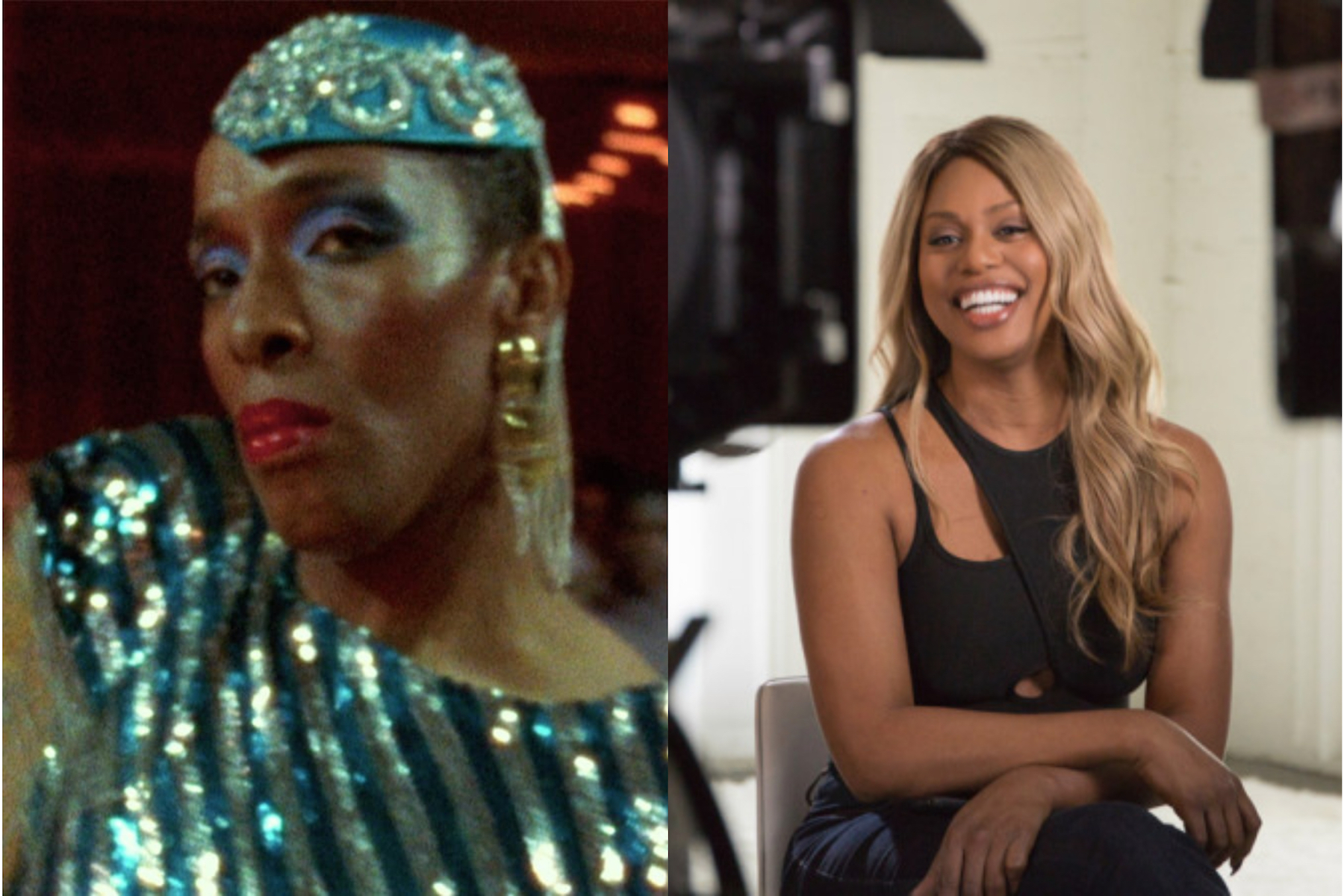 If you liked My Beautiful Laundrette (1985), watch Shiva Baby (2020).
"Families. I hate families," says cousin Tania, the pseudo-love interest of My Beautiful Laundrette. The 1980s film warmed hearts and marked one of Daniel Day Lewis's first major acclaimed performances, rendering a beloved and cherished classic. In the film, an unlikely gay couple—the Pakistani son of immigrants, Omar, and the white, formerly right-wing street punk Johnny—are brought together by a rekindled childhood romance and a shared need for work in dismal Thatcher-era London. Almost 35 years later, Canadian director Emma Seligman brings us Shiva Baby, where comic star Rachel Sennott plays an adrift bisexual college student, Danielle, who runs into both her sugar daddy and her ex-girlfriend, Maya, at a shiva of a mutual family friend. The films differ in their political lens, but both depict young adults grasping for occupational straws, mired by the contradictions of their own desires against those of their parents and peers. Danielle and Maya, like Omar and Johnny, seek moments of intimate refuge from the familial circus and parental expectation, right under the noses of those who seek to mold them.
Though the odds are arguably stacked higher against the interracial couple in Thatcherite 1980s England (in comparison to the coupling of upper middle class white women in 2020), the films are married by a sense of snarky, absurdism, an overpowering suspense that the cat will get out of the bag and that the jig will be up (the charades entailing both romantic and financial schemes). Yet amidst familial chaos and broken glass, both couples find calm and humor in their lovers—making for a pair of charming and empathetic rom-coms that reflect adolescent concerns of each moment.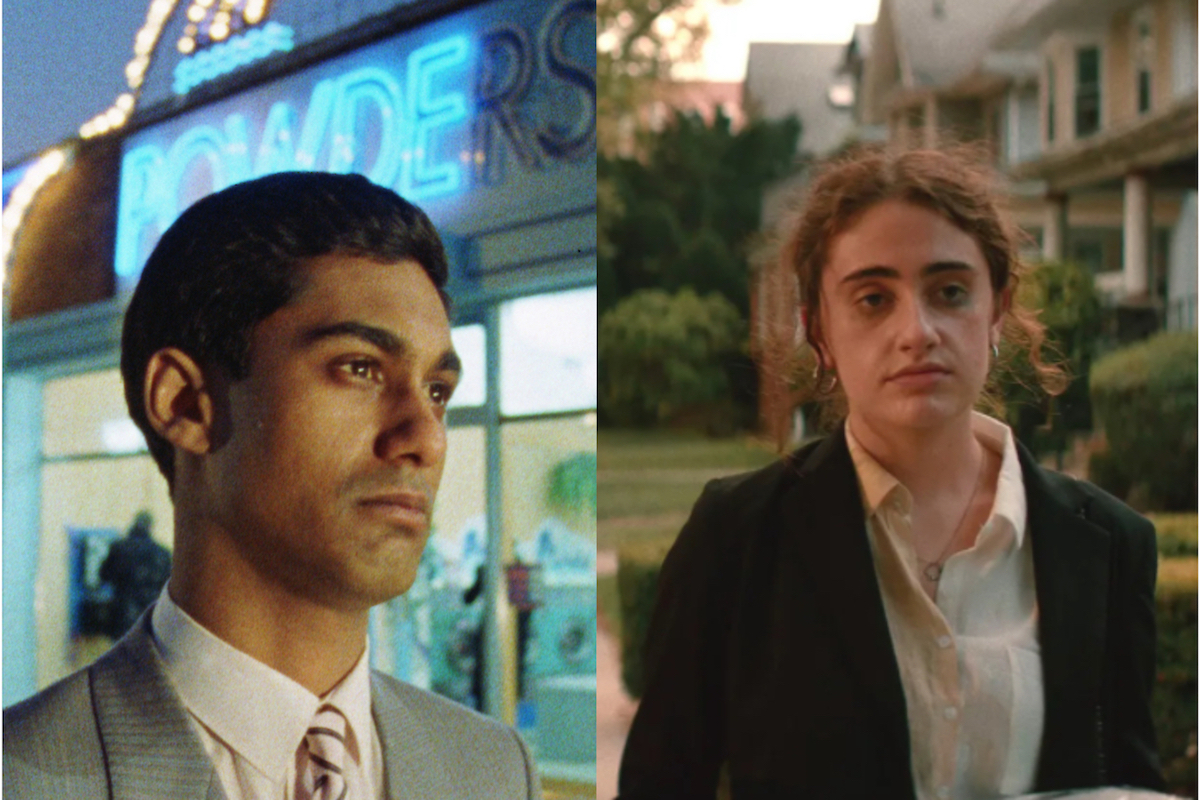 If you liked Maurice (1987), watch Dance of the 41 (2020).
The queer love story is often defined by Shakespearean tragedy, the unfair realities of conservative homophobia. Both set in the advent of the 20th-century, Maurice and Dance of the 41 are entangled in the secret cloisters of gay men of the upper echelons of society. Maurice presents the dashing Hugh Grant as Clive Durham, a Cambridge student who entrances the wealthy titular character. Clive and Maurice foster a passionate love affair, but their relationship is stagnated by the expectations of their elite society—as well as the dangers imposed by the rigid laws of 1909 England, where homosexuality is criminalized. The glitz and glamor of the London elite that surrounds Clive and Maurice is dampened by the harsh reality that their love can never prosper. Rewind eight years to 1901, where the rising Mexican politician—and husband to the president's daughter—Ignacio de la Torre y Mier finds a haven in a secret club for gay and genderqueer men who populate Mexico City's elite. 42 men gather for luxe dinners, opulent galas and sexual intimacy, creating a safe space to be themselves and live freely. Ignacio finds love with Evaristo, a fellow politician. In a devastating blow, the men are discovered at one of the club's balls and sentenced to a life of exile and hard labor, living on in infamy in Mexican culture (the number 41 is still taboo to this day).
Maurice and Dance of the 41 are gorgeous, cruel and gut-wrenching. They pay tribute to those forced to live in silence, whose own privileges could not free them from the confines of their society, and speak to the unrelenting human ability to search for freedom and acceptance.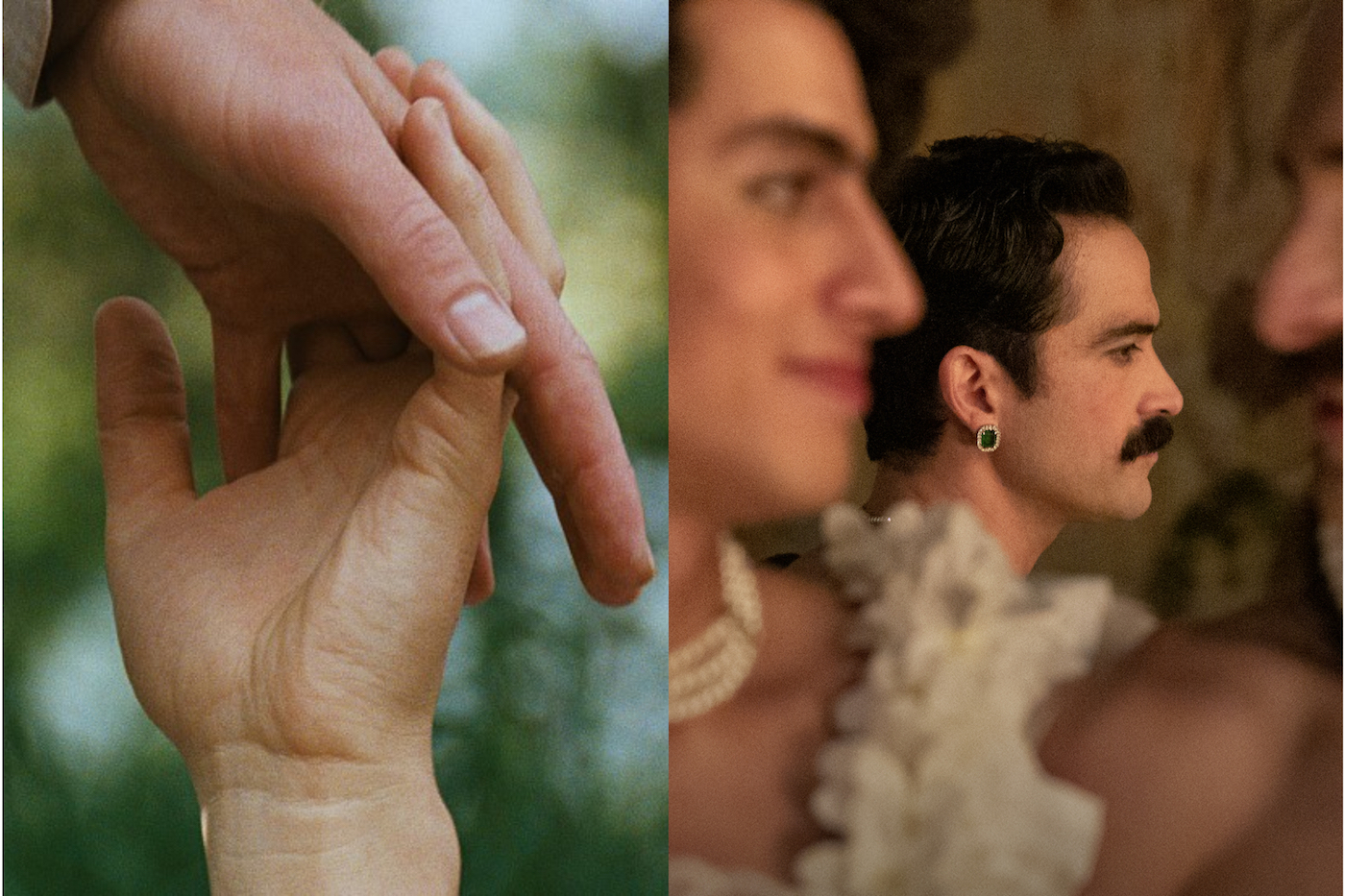 If you liked Beautiful Thing (1996), watch The Half of It (2020).
Heralded as one of the first happy-go-lucky queer coming-of-age films, Beautiful Thing was a rarity in the 1990s. "If you were a working-class gay person on TV, you would be kicked out by your dad and become a rent boy," said the film's writer, Jonathan Harvey. "If you were middle class then perhaps you got AIDS and died." Beautiful Thing ends in peace, to the mellow harmonies of Cass Elliot's "Dream a Little Dream of Me." The film's protagonists, Jamie and Ste, encounter their share of homophobia, but their suffering is not the plot's driving force. In another working-class suburb, in the year 2020, Ellie Chu writes letters to her crush, but signs them as her football-playing classmate. Loosely based on the 19th-century play Cyrano de Bergerac, The Half of It is clumsy and upbeat: a case of purposely-mistaken identity and a secret crush harbored away.
Beautiful Thing and The Half of It differ in plot structure, but share a conscious yet natural optimism. Certified feel-good films, both pieces volunteer a formerly uncommon, now increasingly more common, happy ending. Viewers who loved Beautiful Thing and its unkempt, unsophisticated teenage snark will laud the determination of The Half of It's Ellie, who delays her high school romance to pursue her college career.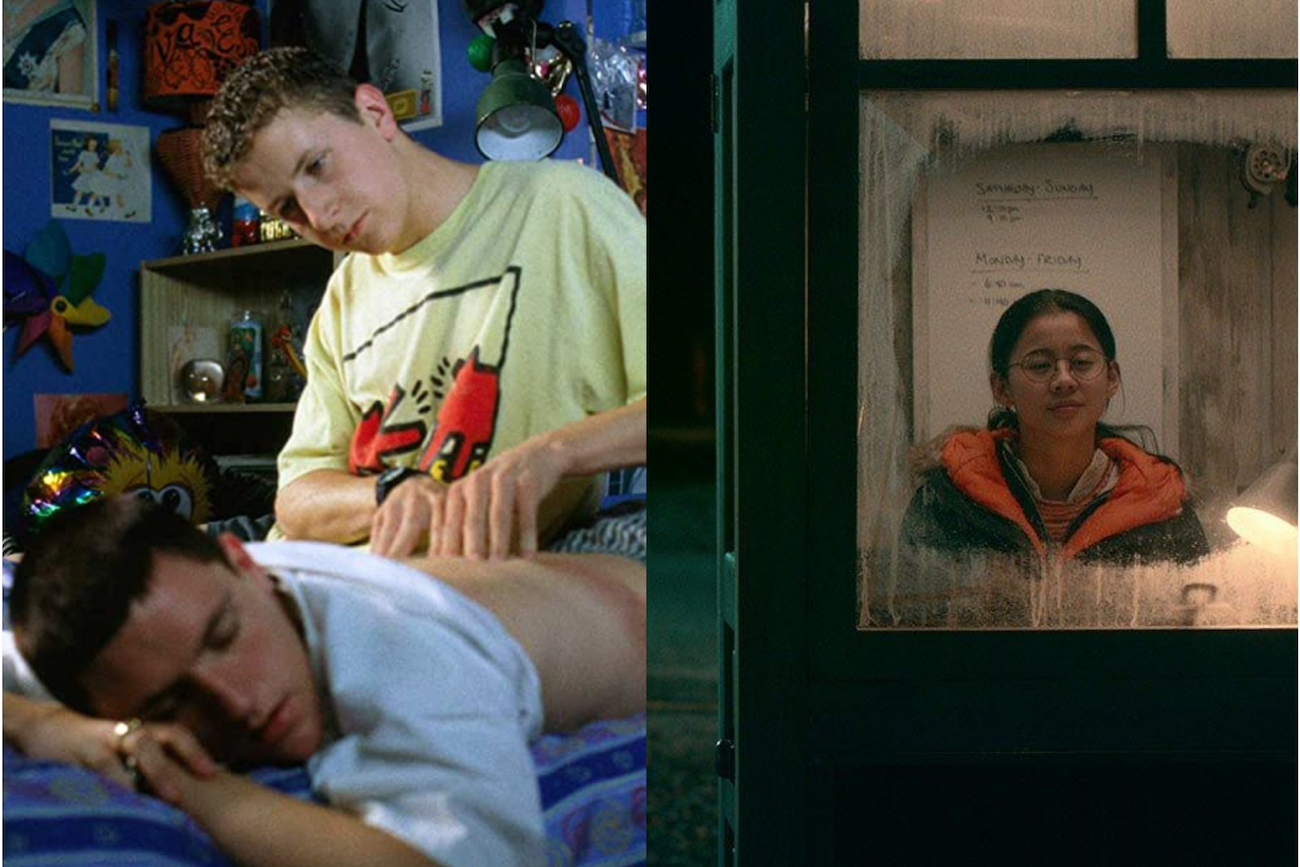 Craving more culture? Sign up to receive the Cultured newsletter, a biweekly guide to what's new and what's next in art, architecture, design and more.