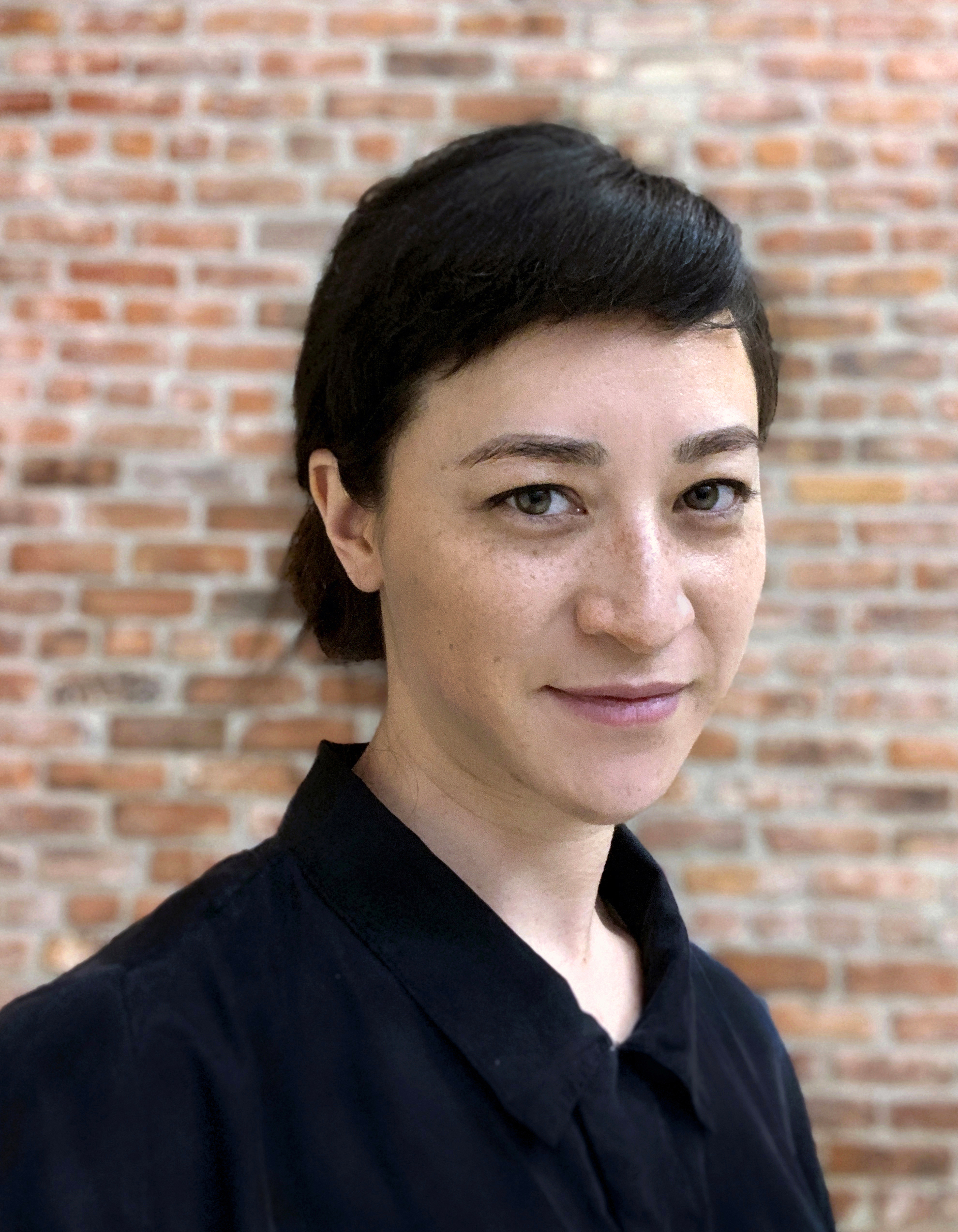 In Los Angeles, art feels accessible. The size and power of a museum do not determine its cultural impact. Some of the most refreshing perspectives have come out of galleries that began in unexpected places like an apartment in Koreatown or a convenience store in South Los Angeles. The reimagining of meaningful art spaces cannot be taught; it is driven by those who have been challenged by the complacent, stultifying attitudes of politics and identity within the industry. In a city that welcomes hybridization, defiance is celebrated.
Thus, the spirit of an LA woman, particularly the one who works in the arts, has long been: if something doesn't exist, create it. Many Asian diasporic art workers feel welcome there because they don't have to explain themselves, and their heritages, constantly to others—it is simply enough to want to change the art world because they believe in their work. From gallery owners to experimental artists, here is a snapshot of the art that enriches Los Angeles because of the Asian women redefining and restructuring the field.
Gala Porras-Kim
Born in Bogotá to a Colombian father and Korean mother, artist Gala Porras-Kim is fascinated by how objects and people can take on new meanings when they are not beholden to the spaces they occupy. The first time she went to Korea with her mom, she already felt familiar with the country.
"It was this weird thing where I had already learned about the geography because it was stuck inside my mom's body. That's how I actually knew Korea before I even went to Korea," she says.
This relationship to location has informed how she thinks about the diaspora of her work: how can geography dissolve so the art is not about a specific physical place but rather the way that people's lives and minds are formed?
Porras-Kim was one of the first artists to be featured at Commonwealth and Council, a gallery in LA's Koreatown that has uplifted and shared the work of artists of color. In the beginning, the space was operated out of founder Young Chung's apartment; while she was securing a home after returning from a residency, Porras-Kim was offered his couch if she would do a show in his living room in return.
Though she comes from a mixed-race background, the artist speculates that it's human to "code switch" —linguistically or culturally—to feel comfortable in a situation. Still, she does see how her race has given her empathy when navigating the art world.
"Being comfortable in those situations has lent a lot of flexibility in talking to oppositional points. Institution versus audience, viewer versus maker," she explains. "You learn to ask, 'Okay, how can I be more blendable?'"
Porras-Kim finds comfort in returning home from residencies and shows. Los Angeles is where some of her closest confidants reside, the friends who have affirmed all the administrative labor that went into defining herself in the arts. "If I think about the people I am closest to, it's that we have similar experiences in opposition to whiteness," says Porras-Kim. "We all had to work so hard to get here because there's white art and then everything else."
Christine Y. Kim
For Christine Y. Kim, Los Angeles feels like a safe place to raise her children.
"We're constantly in mixed environments," says Kim, who has two daughters—one mixed Black and the second mixed Ashkenazi Jewish. "LA is where you could eat naengmyeon (Korean cold buckwheat noodle dish), spend time with friends in South LA, or enjoy weekly bike rides and the outdoors. It provides a fantastic balance to the intensity of my work."
Since 2009, Kim has been the curator of contemporary art at Los Angeles County Museum of Art, the largest museum in the western United States that attracts over a million art enthusiasts per year. Through this work, she noticed that contemporary Korean diasporic cultural producers were advancing the art world, but there wasn't a singular place for all of them to gather. So in 2016, she co-founded GYOPO, a collective of such artists, to usher in politically-minded conversations with each other about navigating the arts.
"Having these conversations with Korean Americans younger and older than me was how I felt I could really contribute as a connector and facilitator," says Kim. With GYOPO, Kim wanted to do two things: create a space where artists advance the conversations within themselves, and then direct those conversations outside of themselves.
In 2020, at the height of the pandemic that spurred anti-Asian rhetoric from the Trump administration, Kim banded with other artists of color to create Stop DiscriminAsian, a coalition of Asian American arts workers building solidarity, inclusivity and support for all marginalized groups.
"We want it to be a space to accept the range of emotions and reactions that we have suffered as AAPIs during this time," she says. "Whether it's rage, sadness, dislocation, trauma, we name them, call them and share them."
Last year Kim melded her GYOPO and Stop DiscriminAsian work to launch a public program at LACMA called 'Racism Is A Public Health Issue.' In partnership with multidisciplinary academics, artists and entertainers, the series of conversations explores the myths, stereotypes and history of racism that have cleaved Asian American communities, a testament to how Kim wants to use the platform that she has built since becoming an Angeleno.
Anuradha Vikram
Anuradha Vikram wants you to remember one thing: "Asian American is a political designation—always has been."
They recall the 9/11 attacks when the national administration used violent, exclusionary language to threaten the safety of American Muslims while also lumping South Asians into the same group of dangerous "terrorists." As a curator, writer and teacher, Vikram's lifelong work has been to dismantle the Eurocentric, imperialistic ways that American institutions have perpetuated the myth that there is a certain way to be Asian or to create Asian art. To begin changing dialogues in the world of museums and galleries, they want the conversations to be sustained in diasporic Asian artist communities, where critiques have become conflated with identity criticism.
"I feel that that's actually something that a lot of people of color have gladly gotten behind," says Vikram. "They say, 'Don't tell me what I'm doing is wrong and don't tell me how my behavior reinforces the very structures that I say that I am against.'"
Out of the hope that the art world will become more equitable and accessible, Vikram opens their readers and students to the racist, classist framework that art producers have formerly used to examine their identities and place in the field. Their book Decolonizing Culture is a collection of essays that explores issues of equality and representation, especially when it comes to gender and race.
"There were moments in the art world where people didn't see me as having value because of my background," says Vikram, who regularly organizes with Stop DiscriminAsian. "It may not have been racist in an overt way, but there was the perception that Asian Americans don't bring in donors or that Asian Americans don't invest in culture."
They're appreciative of the healing spaces for artists that are burgeoning in Los Angeles, especially those that welcome in South Asians and artists of color who had been left out of the mainstream Asian American discourse, and says: "I'm difficult, but that's because I don't want to be reconstructed into systems of power that will ultimately disadvantage other people who are like me. I think that's what writing truthfully is always about."
Micaela Tobin
The final song in Micaela Tobin's opera BAKUNAWA is a cover of an old jazz standard called "Love Letters" and an homage to her grandparents. When Tobin's grandmother was preparing to immigrate from the Philippines, she packed two suitcases' worth of love letters exchanged between her husband and herself. When she was told there was no room on the plane for the extra luggage, she parted ways with the missives by burning them in a bonfire. The opera cover is as beautiful as it is heartbreaking.
"It felt really special, and I've had a lot of other Filipinx artists tell me that this song reminds them also of their families," says Tobin. The aural memory is intentional; she worked with co-composer Rhea Fowler to create a string arrangement in the lush Kundiman style to conjure feelings of a traditional Filipino love song.
BAKUNAWA is also a call to her more distant ancestors. The title comes from pre-colonial Philippine mythology of the Bakunawa monster, which would steal the moons from the Indigenous people until it was scared into returning them through noise and song. For Tobin, learning about the folktale was a motivational force, but creating the work during the pandemic was a challenge.
"I don't feel like it's my story; it's our story," she says. "Every time something stressful or uncertain happened I sat and asked for guidance and asked my ancestors to let the answer emerge."
Creating the album and its film accompaniment was an exercise in trust and relinquishing power. Prior, Tobin had been exploring her realms as a sound artist and a creator in the experimental noise scene. While in Seattle, she had joined a band but felt challenged by the homogenized cisgender white music scene (she started releasing music projects under the moniker 'White Boy Scream' to make the point). Tobin returned to Los Angeles to study at CalArts and explore how to marry her love of experimentation with her classical training. There was no other American city that welcomed that blend.
"LA has this specific type of magic," Tobin says. "Everyone from everywhere is here."
Though much of Tobin's work is fueled by being a Filipina American woman in a predominantly Eurocentric industry, BAKUNAWA felt wholly like the work of hers and her own lineage. It is a statement in taking back her agency and a lesson in how to stop seeking permission in existing institutions.
"The conversation is less about how to enter a space but rather how to create our own spaces," she says. "We can create our own bed and world to live in."
Esther Kim Varet
"I don't think I can go anywhere else at this point," says Esther Kim Varet with a laugh when asked what keeps her in Los Angeles. For one, her gallery Various Small Fires is here, and it has given previously underrepresented artists a home for their work. Since its opening in 2012, the gallery has earned accolades among arts capitals and fairs for being a tastemaker and exuberant home to some of the most promising young artists in the world.
Before LA, Kim Varet grew from her posts in some of New York's larger galleries. She opened her first with two partners when she was twenty-four. Kim Varet admits candidly that she had to close the space after she lost money on the venture, but it became a valuable learning experience as she went on to receive her PhD in art history at Columbia University and imagine how she could advance beyond her current experience. "In New York I was constantly thinking, 'How am I going to differentiate myself from my generation?'" she says. "'How am I going to use my perceived weakness as strengths?'"
Being Korean American was never a weakness, per se, but it was certainly easier for Kim Varet's selfhood to feel more meaningful in LA's art world. After giving her life into Various Small Fires, her next vision felt palpable: bring American artists into the Asian art market.
Just two years ago, Kim Varet opened a second location in Seoul, to bridge her identity and interests. Many of the more Eurocentric galleries know her now as the person to connect them to the parts of the world they do not know. Kim Varet was right; moving to LA allowed her to traverse the formerly challenging Western world of the gallery business.
"I've built my whole identity around a certain strategy based on these locations," she says. Beyond its openness to new cultural producers, LA provides Kim Varet a reflection of herself in others that she had been missing since she left her hometown of Dallas, Texas. She says: "My family is just so Korean. My parents went to church, hair salons, dentists who were Korean; I felt like I was finding that community again in LA."
Craving more culture? Sign up to receive the Cultured newsletter, a biweekly guide to what's new and what's next in art, architecture, design and more.