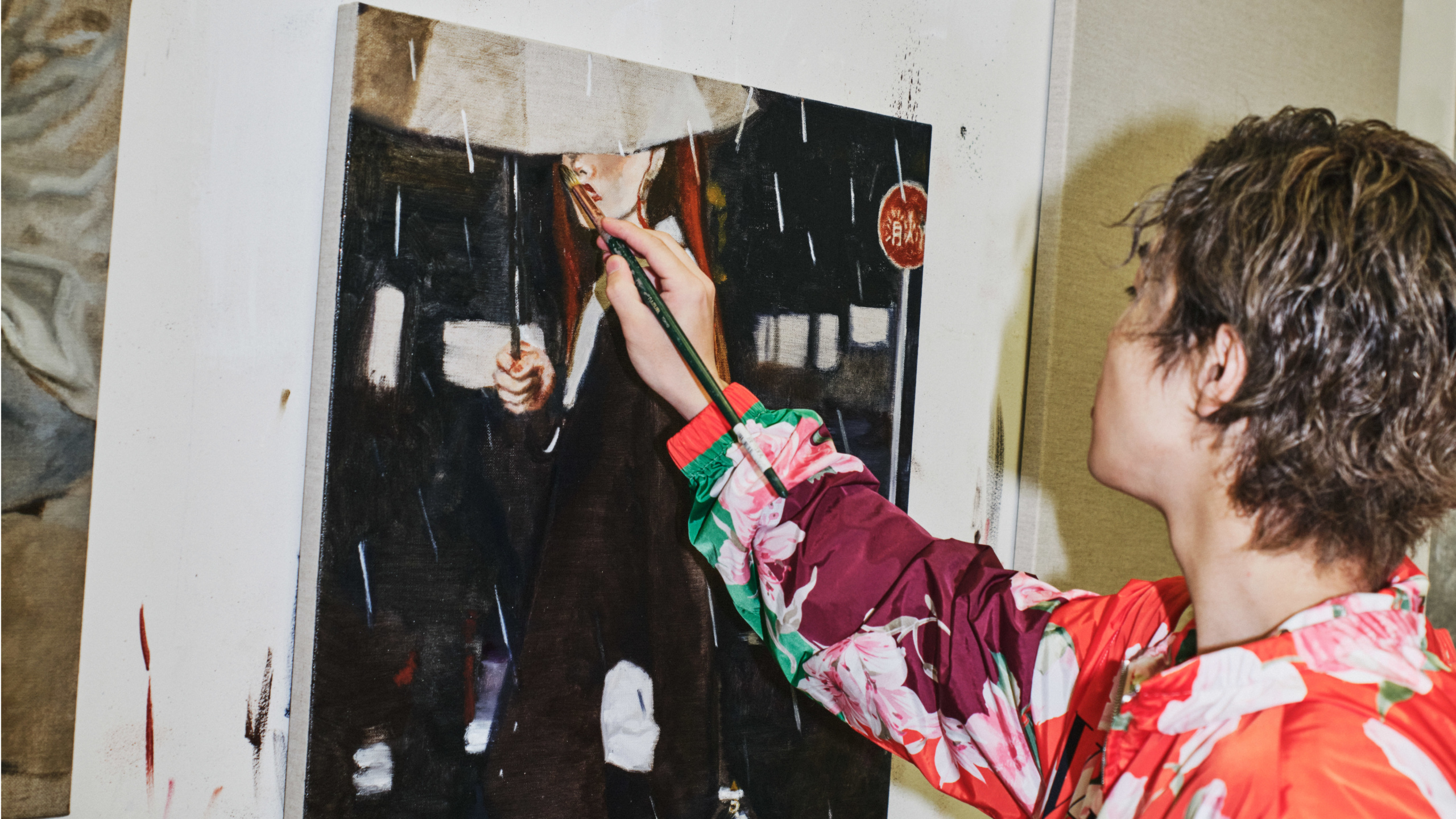 Though many in the jetset class may be skipping their global destinations this summer, fashion house Valentino has maintained its international connections creatively, while keeping in its mission to support the arts and arts education. For its latest Valentino Collezione Milano, five painters—Louise Giovanelli, Nahum Kim, Iori Nagashima, Alexis Ralaivao and Zhang Zihao—from across the globe came together in spirit to create one-of-a-kind artworks inspired by a Valentino Garavani accessory from the collection. Hailing from China, France, Japan, Korea and the United Kingdom respectively, each of the artists tells a unique tale with their piece, the results of which, unveiled today, are as varied as their practices.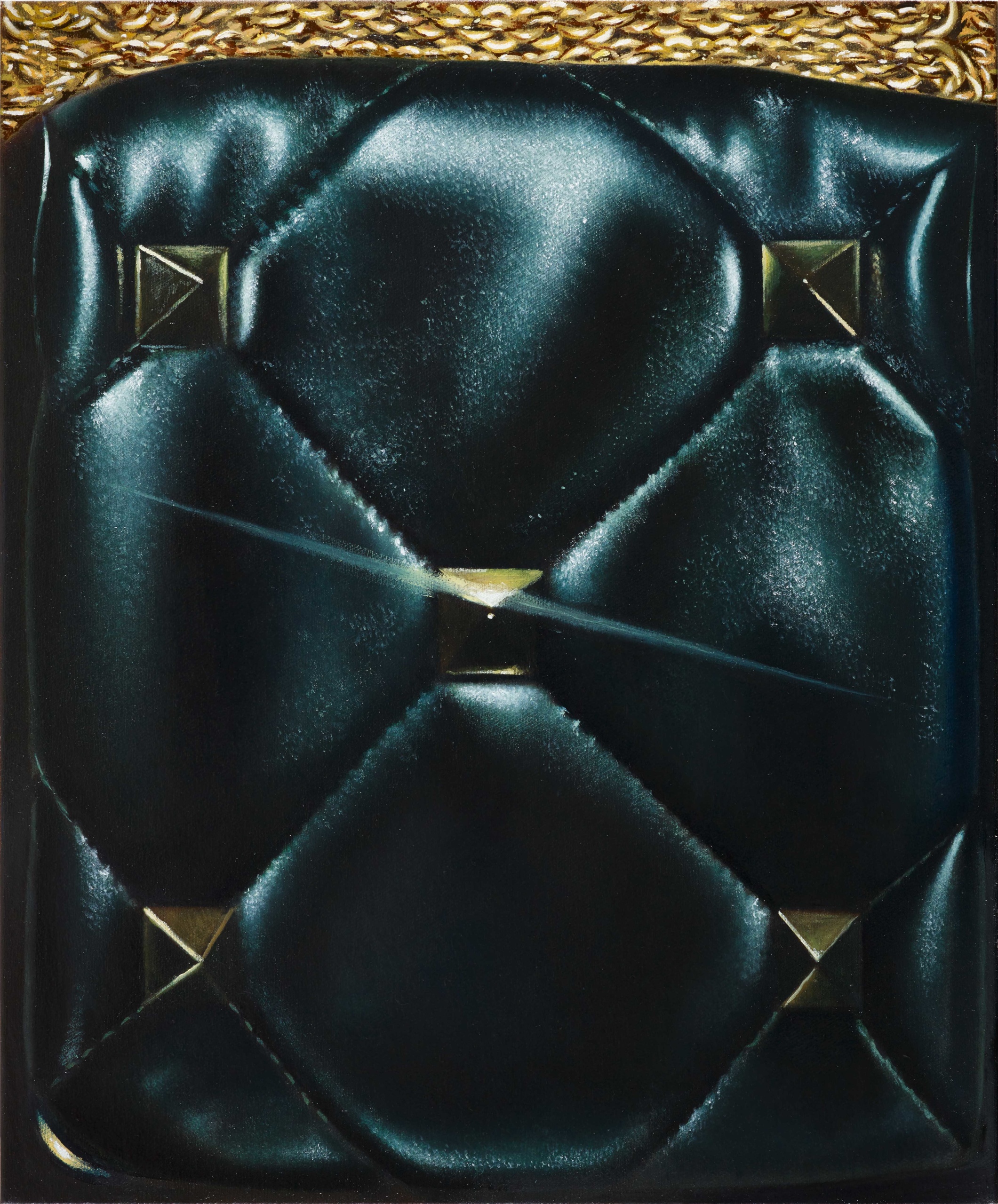 "I often paint clothing or garments and desirable objects," says Manchester-based, London-raised artist, Giovanelli, whose hyperrealistic painting Dominion of the Valentino Garavani Roman Stud Top Handle feels a natural extension of her highly responsive approach to art making. Growing up, Giovanelli always enjoyed painting and drawing but attending the Manchester School of Arts pushed her to take her passion more seriously. "Art school made me realize that I wanted to be a painter over any other type of artist," she explains. Known for her delicate, detail-oriented style, the acclaimed young artist felt drawn to work with Valentino for the ability to hone in on the texture, color and sculptural aspect of the handbag she chose. Her painting is a zoomed-in version of the Roman Stud Top Handle's signature quilting, punctured by metallic studs, and includes her self-proclaimed motif, a central gleam. "The idea of responding is something I've always worked with. I used to go to museums and historical collections and respond to them, so when asked to respond to the Valentino bag, it didn't feel unfamiliar to do that again," she says, noting that the bag's luminous coloration also felt reminiscent of a previous series of her own black paintings from clay models.
For Ralaivao, from Rennes, France, a cropped portrait of the same bag in a striking pink hue struck his artistic fancy. The self-taught painter's work explores ethereal light in a way that lends itself to an invitation. Born to a Madagascan father and a French mother, Ralaivao's mixed ethnicity is a large influence in his art, which focuses on the representation of African, mixed-race and other underrepresented French figures. For his Valentino piece, La Clef, his own girlfriend stands as muse, carrying the studded handbag, whose pop of bright color focuses the work. "I wanted this work to reflect themes I've already explored, since I love painting skin, clothes, objects and the sky," says the artist, for whom all of his works form a larger love story. Here, he says, "a woman in the countryside is looking for something in her bag, but we don't really know what. In my mind, she is lost and looking to grab her keys and get out of the place. But, really there is no fixed story; anyone can come up with their own."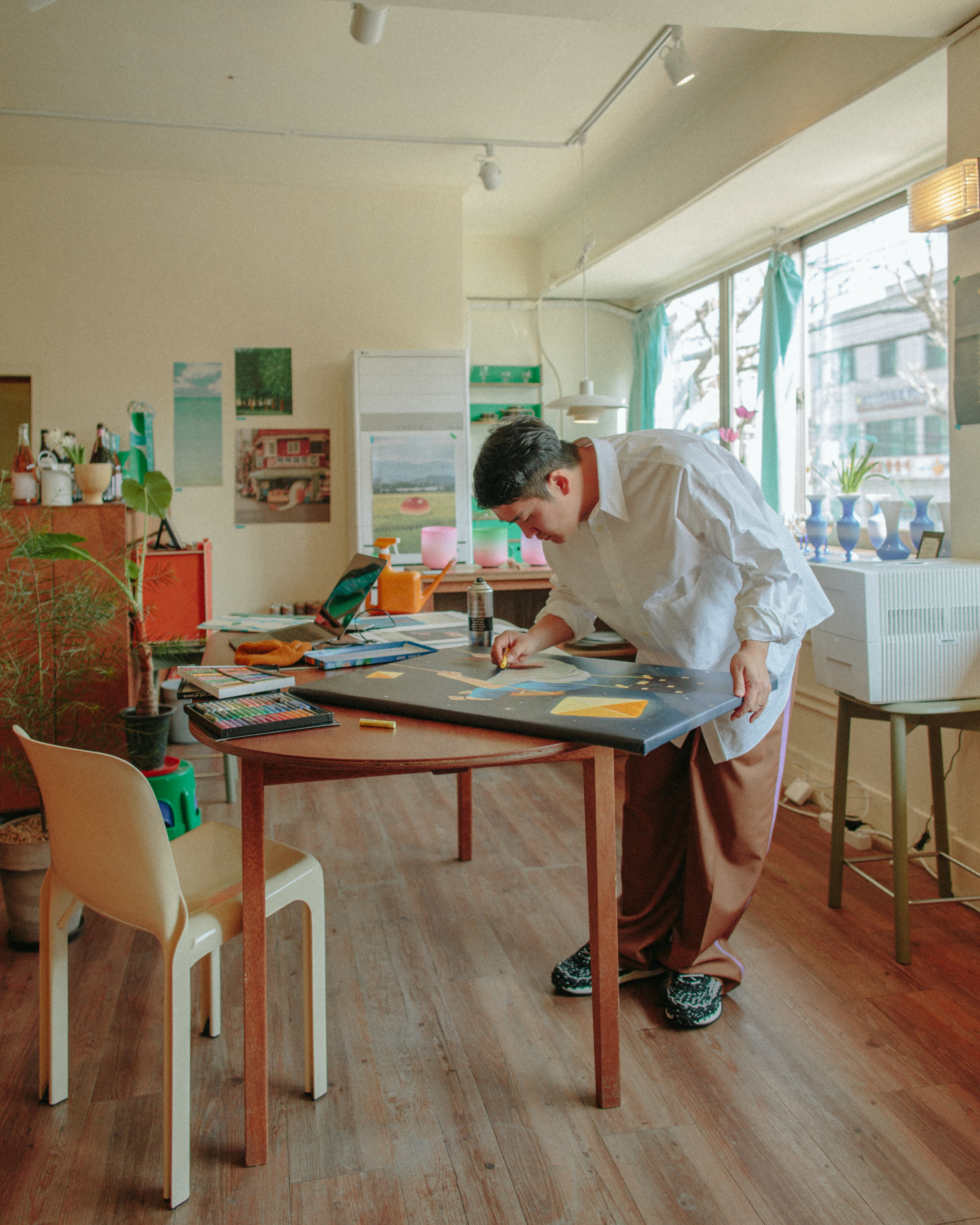 For Valentino, allowing full creative freedom was key to collaborating with the artists for this initiative, and allowed stunningly diverse and beautiful inspired final works. In his untitled diptych piece, Chinese painter Zihao opted to depict two subjects wearing the Valentino Garavani Crochet sneakers. Using the iPad to draw and then combining a variety of media like oil pastel and acrylic, Korean artist Kim envisioned a surreal and otherworldly work featuring the Roman Stud Top Handle in the aptly-titled, Roman Stud Space. And Japanese artist Nagashima features a Roman Stud Crochet bag-clad figure caught in the rain for 青い雨.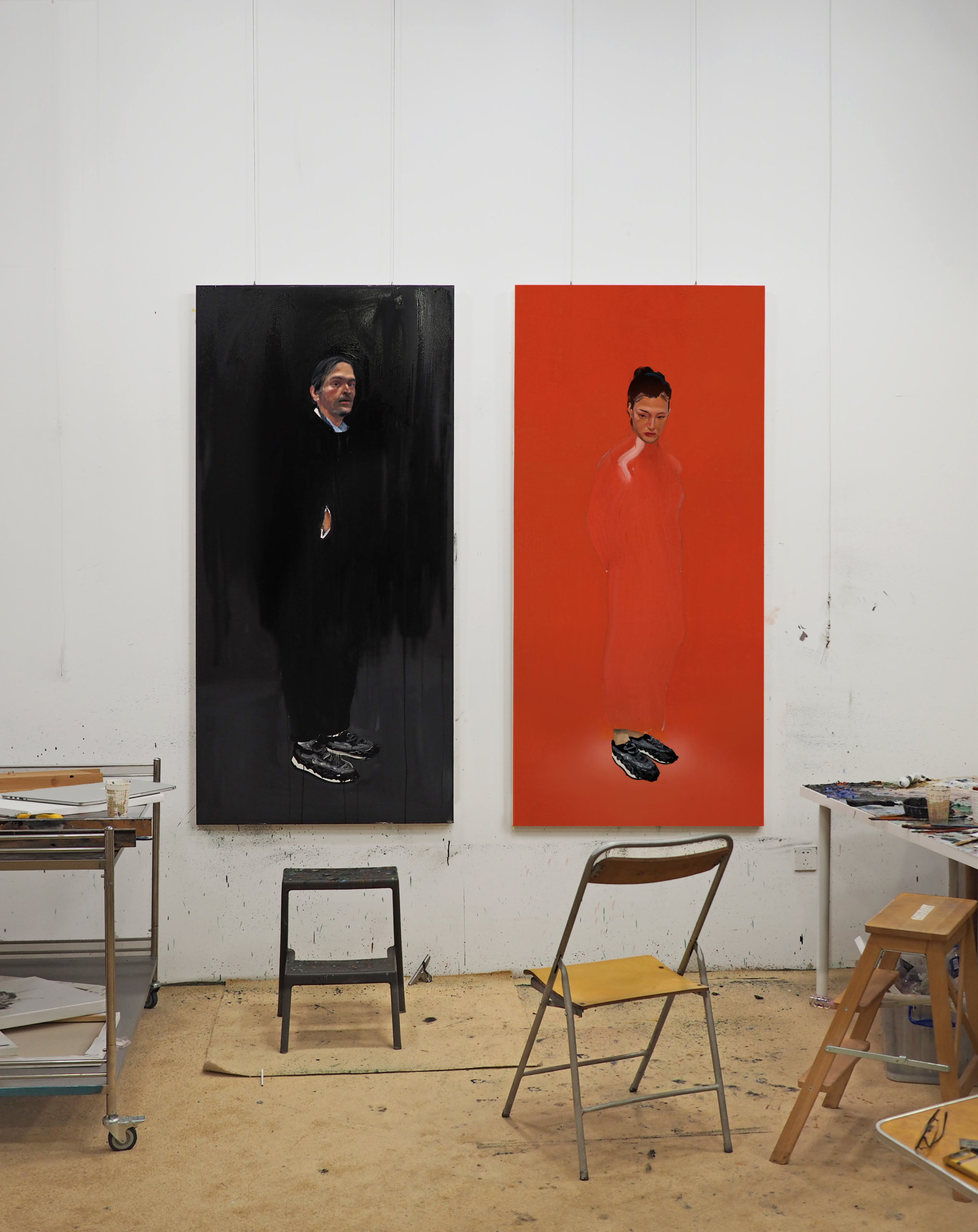 The link between art and fashion has long been clear, but for Valentino, supporting the emerging art world is a critical initiative. Though the global pandemic may have turned our world upside down this past year, the range of creativity shown in this Valentino Painters Campaign reveals that the art world, and its artists, have not slowed down. With the right tools and partners to champion them, artists are as strong as ever before.