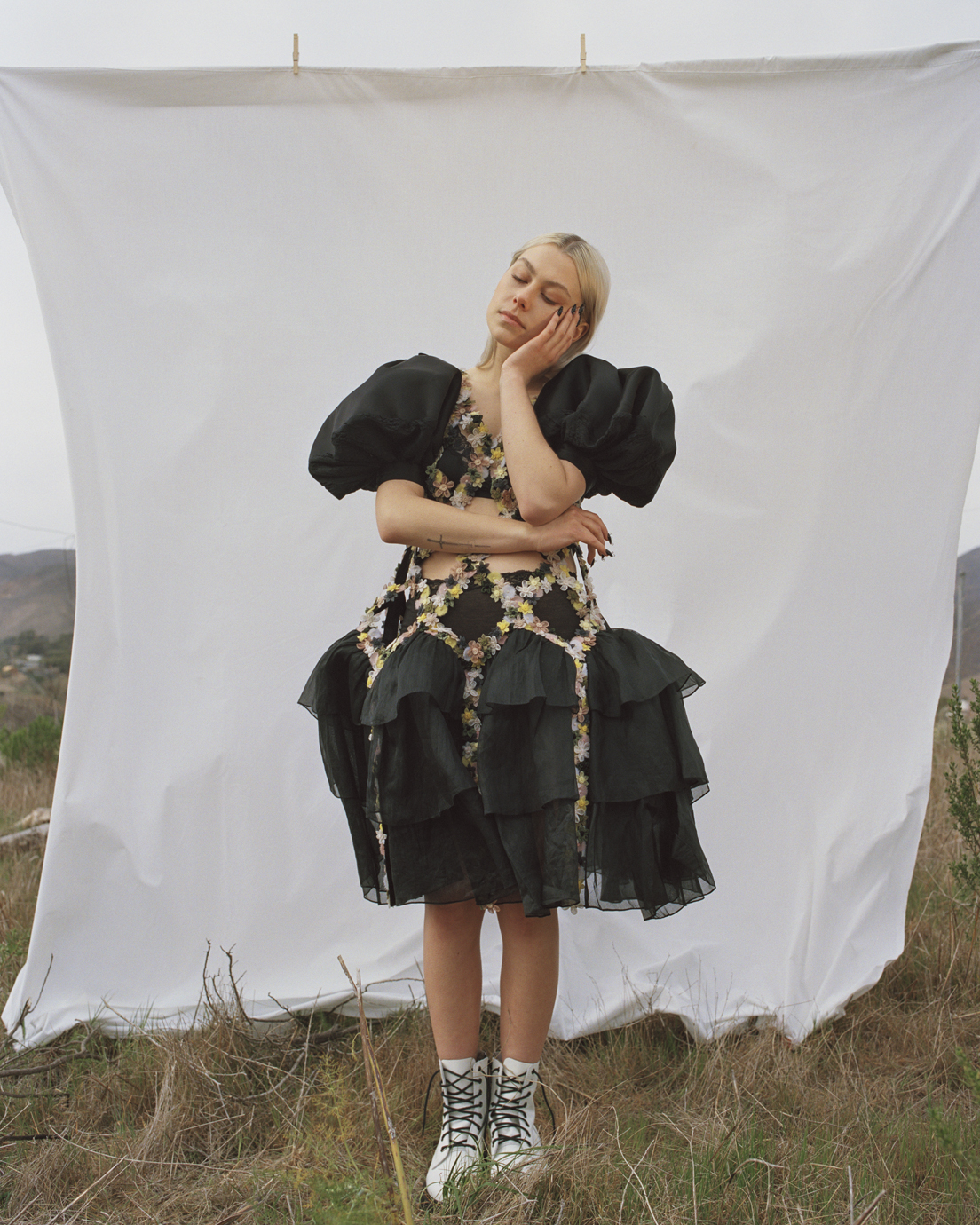 Phoebe Bridgers is walking me through a trip to the grocery store. She shops mostly at health-food stores, her dream cart half full of beverages (Topo Chico, guava GT's Kombucha, rhubarb Cawston Press) and half full of hot-bar foods (a too-busy schedule has made cooking difficult). Bridgers is an impulse buyer, but particular in taste, and her aversion to wastefulness means she buys only what she needs. She fears running into acquaintances ("way more terrifying than running into a mortal enemy") and mentions that one of the biggest perks of veganism is the way it simplifies choice ("there's just less to think about"). Habits of convenience seem the inevitable by-product of Bridgers's recent success—her album, Punisher, gaining increasing acclaim after a year of glowing press and four Grammy nominations.
Bridgers's music is just as likely to appear in year-end "best of" lists as depression TikToks, but, more than anything, Punisher zeroes in on the slow churn of living. Songs weave through dreams, family, friends, disguises. "What interests me more than extreme sadness is daily monotony," Bridgers explains, "that drowning-in-your-own-life melancholy." For the 26-year-old, who grew up in Pasadena, California, and has been playing shows since middle school, her work has evolved from a place of self-admitted melodrama ("the songs I wrote when I was a teenager were like what I thought songs should be") to an easy, diaristic candor.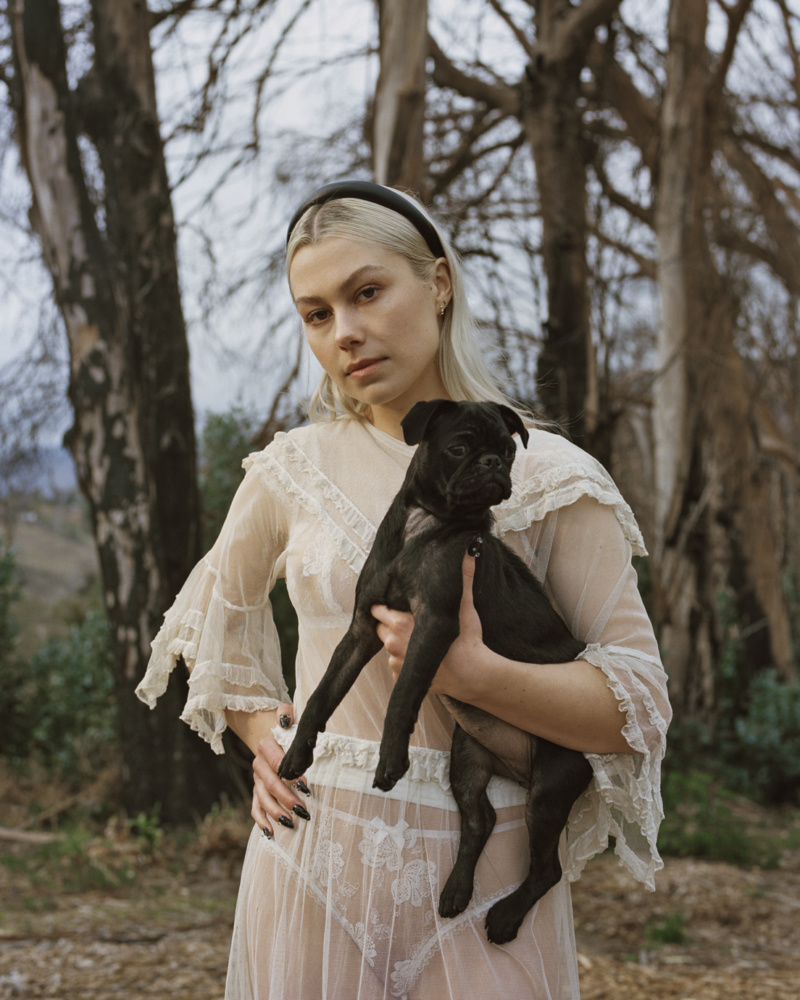 I ask if Bridgers feels stuck in the cycle of promoting Punisher, having done so from her home in Los Angeles every day since its release in June 2020. She is grateful but honest; interviews take up a lot of time and energy and she sometimes fears that she is cultivating an unpleasant part of herself. "I'm afraid it's going to make me really self-centered," she says. "I get loud when I'm nervous. I want to fill silence and usually do it by talking about myself. I'm worried that it's going to exacerbate that trait." Punisher is her sophomore album, though Bridgers is also known for an extensive roster of collaborations that span her ongoing project boygenius (with Lucy Dacus and Julien Baker) to one-offs with artists like Courtney Barnett and Fiona Apple.
Though her mom insists she was a natural performer from a young age, Bridgers feels the need to expose the other side of this: a theatricality that, in retrospect, makes her "itchy." "I'm trying to have more empathy for myself at that time," she tells me, talking through her emo teens at a performing-arts high school in the Glee-era. "Whatever it was got me here, and God knows what I'll think is cringey about my current persona and stage presence in a few years." The first woman she ever saw rock was Patti Smith, which inspired her to wear "Patti Smith cosplay" to school. In old photos and videos, there's a sweet dorkiness to her bright-eyed nature, but she is at peace and poised when holding a guitar. She is never nervous.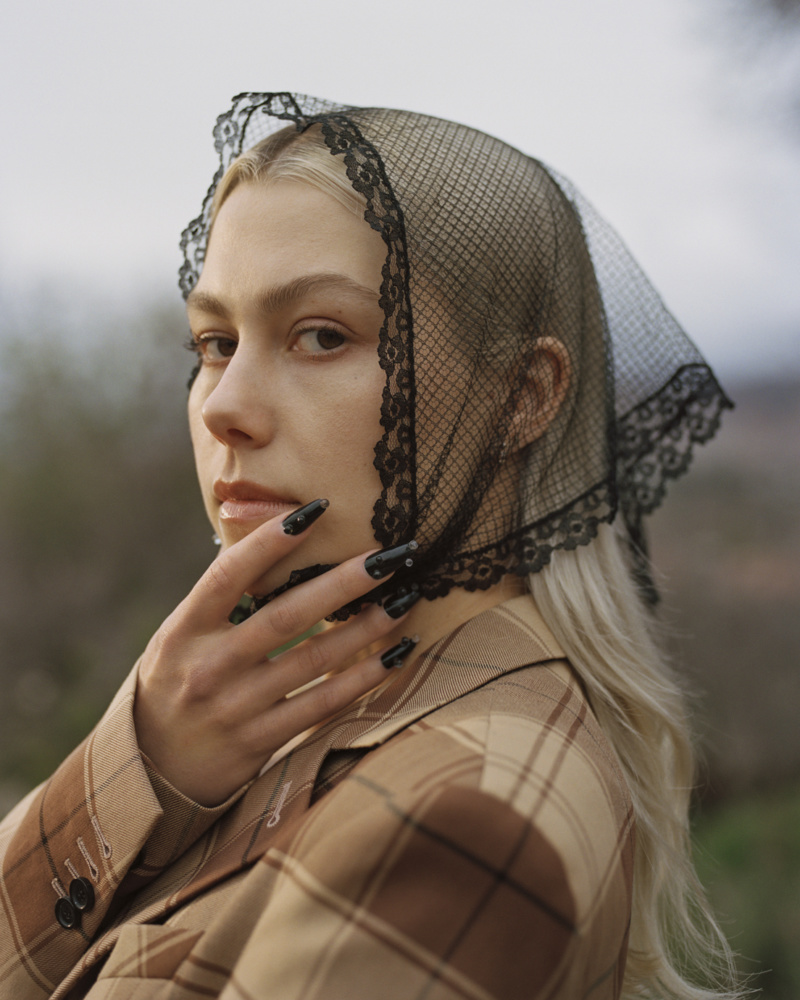 There's not much perceptible difference between Phoebe Bridgers the person and Phoebe Bridgers the performer. When I joke about her training someone else as a Phoebe stand-in for interviews, she is momentarily serious, "I can't even do that with social media. I have a very controlling attitude about that stuff." Bridgers has spoken previously about industry folks trying to coax her online brand into something more coherent and polished, but she has remained herself—an artist who is electrified by the nirvana of a well-uttered "little bitch" and whose merch store hits like a Zazzle fever dream. This exterior for the softness of her music makes sense: vulnerability couched in the defense mechanism of humor.
In spite of her love for casual vulgarity (you can buy a "Fuck Phoebe Bridgers" fisting sweatshirt at phoebefuckingbridgers.com), Bridgers gravitates more toward honesty than controversy. She pauses to think before she speaks and listens carefully. She writes mostly without regrets but feels guilty about incorporating those close to her into lyrics: "It's possible that's because I feel like I'm monetizing something private." She checks in with those she does include in her songs and, sometimes, both as subjects and as bandmates, they end up contributing to the final product themselves. The self-awareness of her lyrics is a lived thing.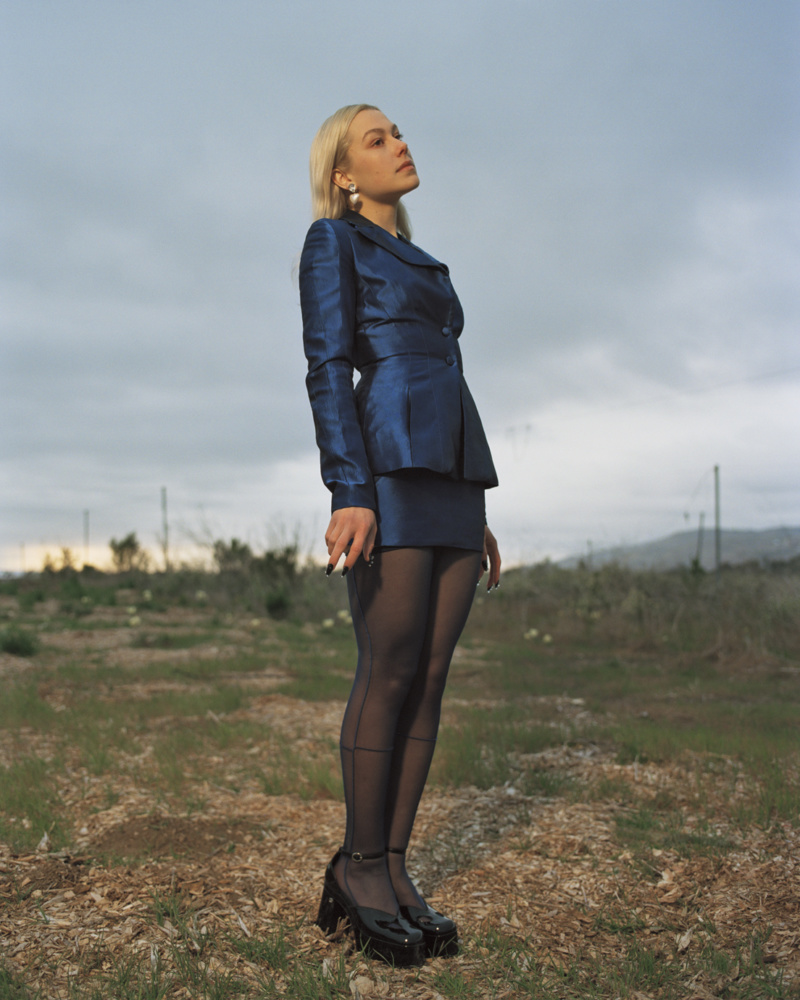 Bridgers has grown to fame in articulating not necessarily feelings but the conditions that create them. "I don't want to italicize the subtext," she says, adding that her friends are tired of hearing her repeat this line. Though she doesn't feel she's naturally good at setting a scene, her songs tend to create tiny stages. Listeners don't dwell in her heart or brain as much as they tag along in the backseat of a car, at the doctor's office, out by the garden—there to witness and inject some subtext of their own. This is a result, perhaps, of a lifetime of dissociation. "I've spent a lot of money on therapy to make sure that I can connect feelings with real time and be more in my body," Bridgers says. Much of her fan base relates to these same tendencies and is looking for templates to understand their own experience; Bridgers's music is a jumping off point for processing and feeling.
Though she's been virtually performing on a weekly basis since Punisher's release, Bridgers says she's been in a creative pause. In the background of our call, her pug puppy Maxine barks, pees and wanders into a rat trap. Her record label, Saddest Factory, launched its first release—the album Super Monster by bedroom-pop musician Claud—back in February. She's just moved into a new home. All this aside, she feels some kind of inspiration returning. "I'm gearing up to make something," she says with confidence. "I can actually take stock in my space." A tour later in the year is also starting to look a little more possible.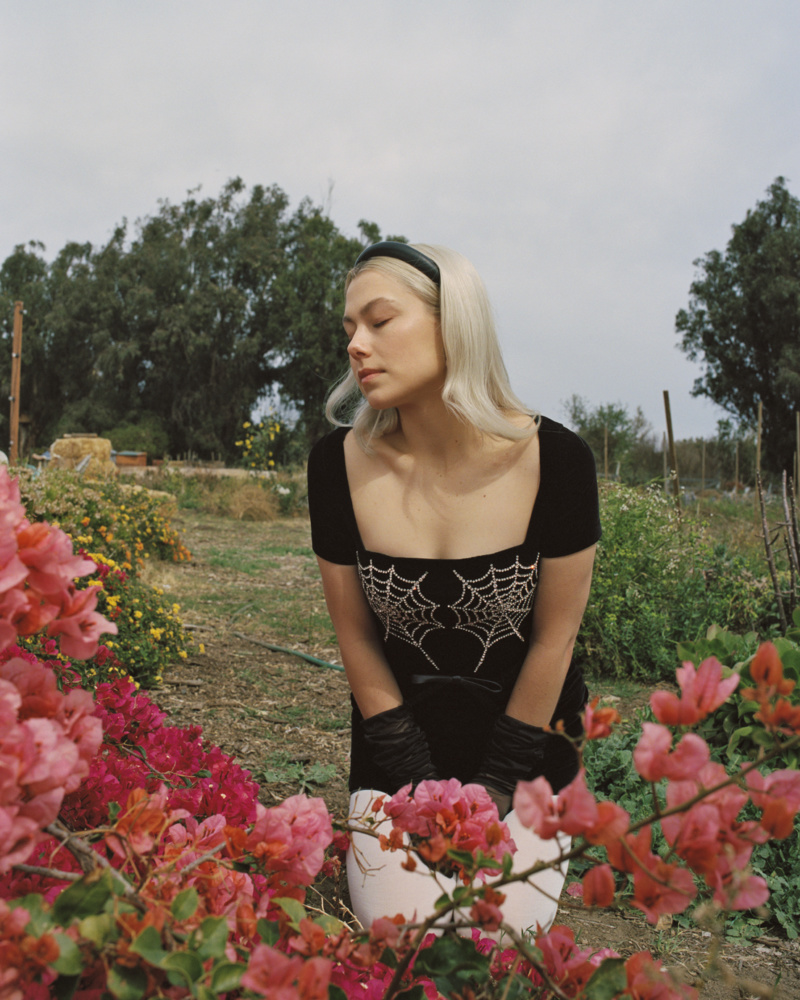 With no end to good press in sight, Bridgers is caught in a blistering spotlight for someone whose music is born of the quiet intimacy of regular life. When I ask if she'd rather lead a cult or join one, she gives the question her full attention. "I'm not organized enough to be a cult leader," she says. "I don't like being the center of attention 100% of the time." She'd prefer a "yoga and lentil mush" cult, but only "if there were no dark sexual undertones." Perhaps the Cult of Phoebe Bridgers is meant to thrive in the space between song and listener—a non-hierarchical wilderness of relation, a mirror for the world.
Craving more culture? Sign up to receive the Cultured newsletter, a biweekly guide to what's new and what's next in art, architecture, design and more.