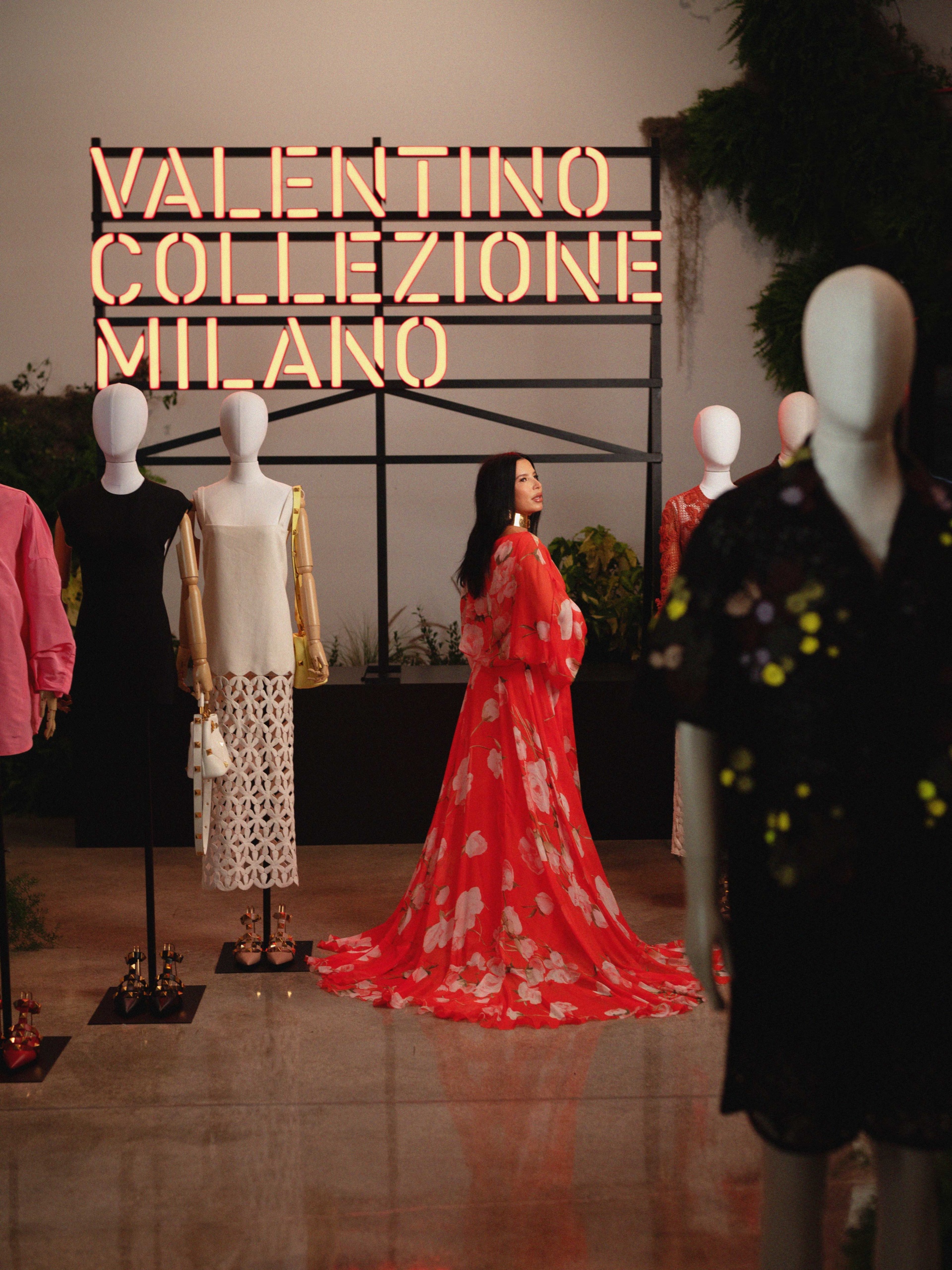 Aureta Thomollari
In a world of influencer overload Aureta Thomollari's authentic content stands out as the real deal. The Albanian-born brand consultant grew up in Washington, D.C. and spent her youth visiting the many Smithsonian museums that line the National Mall. It was during those formative years that she discovered her love of art. Today, Aureta shares her passion for culture with over half a million followers on Instagram. IRL she's every bit as lovely and beautiful as on social media—if not more so—with an undeniable charm and grace. Her own art collection features dozens of contemporary and late career artists who inspire her daily, from Nina Chanel Abney to Ray Howlett. When choosing new works, Aureta trusts her instincts. "You should buy something you truly love that speaks to you," she advises. Reflecting on womanhood and femininity, she recognizes the importance of being kind and confident, and staying true to yourself. "I think people, especially women, think that the more powerful you want to become, the more tough you have to be, but I don't think that's the truth," she says. "Kindness and gratitude take you far."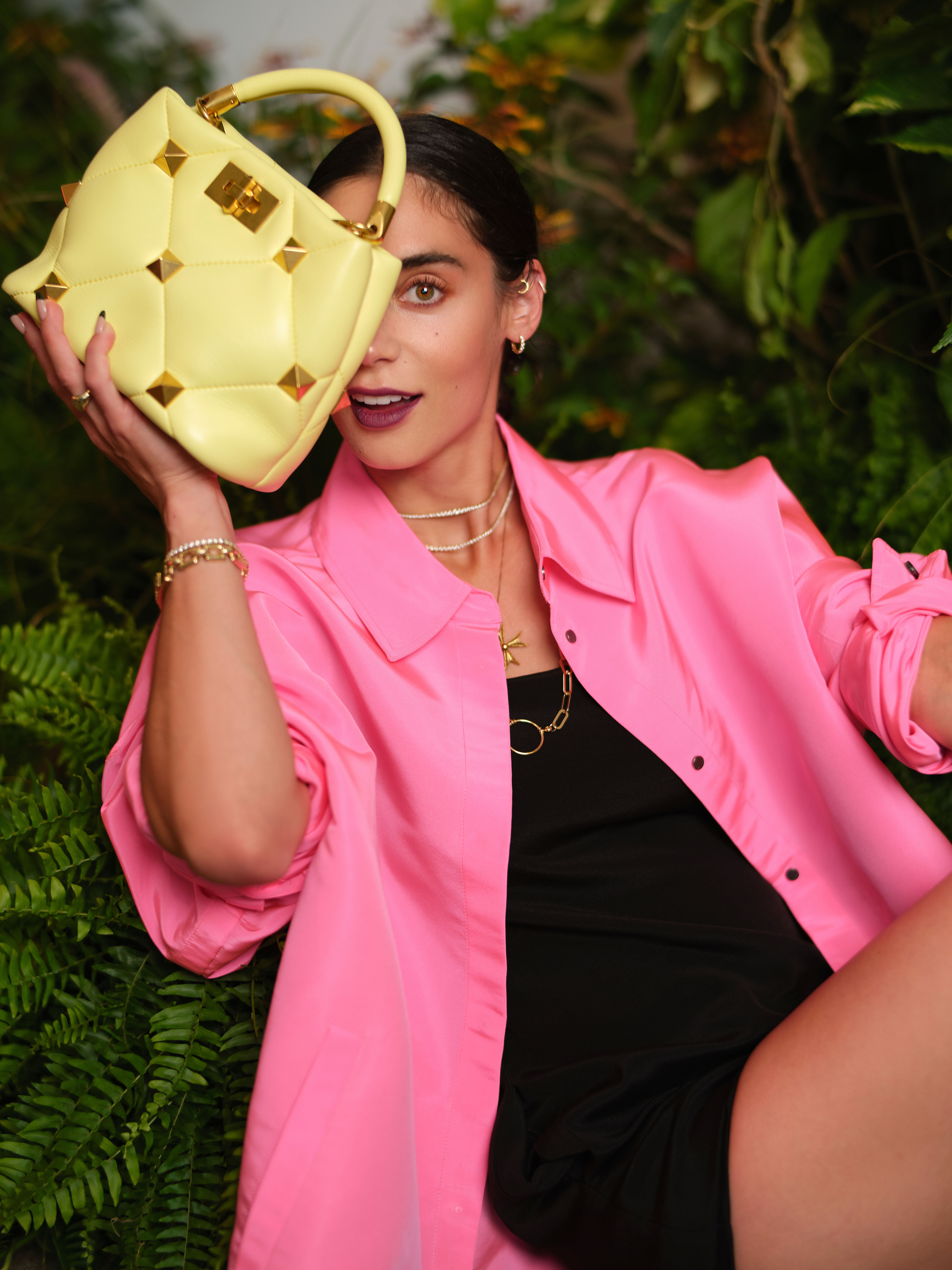 Andi Potamkin
Andi Potamkin's first artistic love was set design. The collector and Institute of Contemporary Art, Miami board member studied theater at New York University before opening her own gallery with Steven Kasher in Chelsea. This unique perspective allows her a greater understanding of the ways in which our surroundings affect us. At the former gallery, she showcased art in a domestic setting, sparking conversations about the advantages of interacting with artworks in a lifelike space. Today, she collaborates with Miami's Design District to rethink how art exists in public spaces. "I love visiting museums and seeing art," explains the collector, who grew up an art lover, surrounded by creativity, "But my personal relationship with art has always been more about living with it."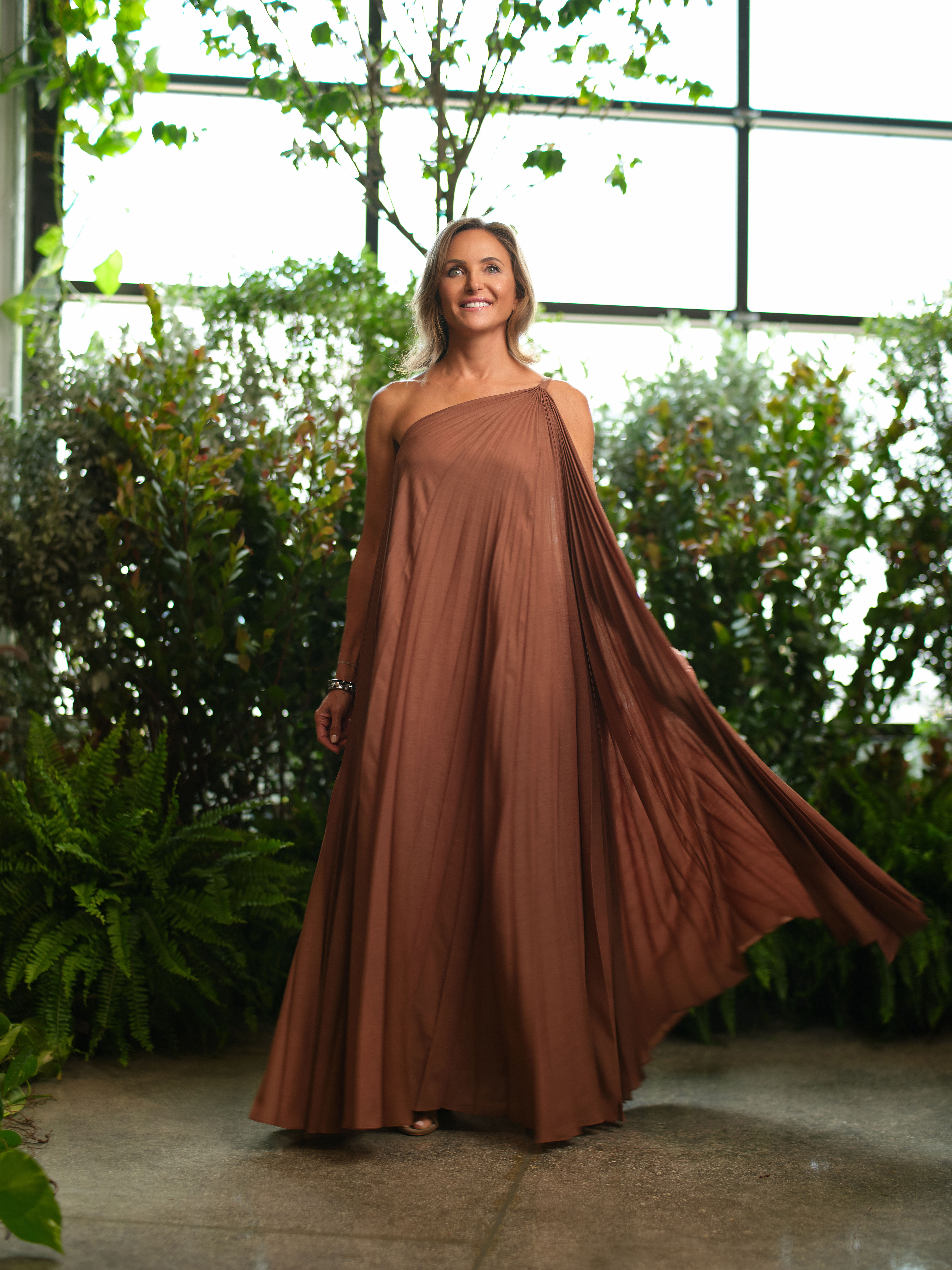 Monica Kalpakian
For Monica Kalpakian, collecting is a deeply personal process. Born in Buenos Aires and immersed in the art world since childhood, Kalpakian has been a collector herself for the last thirty years. As a professionally-trained psychologist, a seventeen-year board member for London's Tate Modern and the founder of Artvising, an exclusive consultancy service for some of the world's most prestigious art collectors, she understands the healing power of art, and is committed to helping bring emerging artists to a wider audience. "Each person is unique in their craft and what drives them," she says of collecting, noting that "pretty" art doesn't move her. Through studio visits and her work as an art advisor, she instead seeks to find a deeper connection to the works she purchases and the artists who catch her eye. "I am curious [about] the emotional life of the people behind the works," she says. Spoken like a true people person.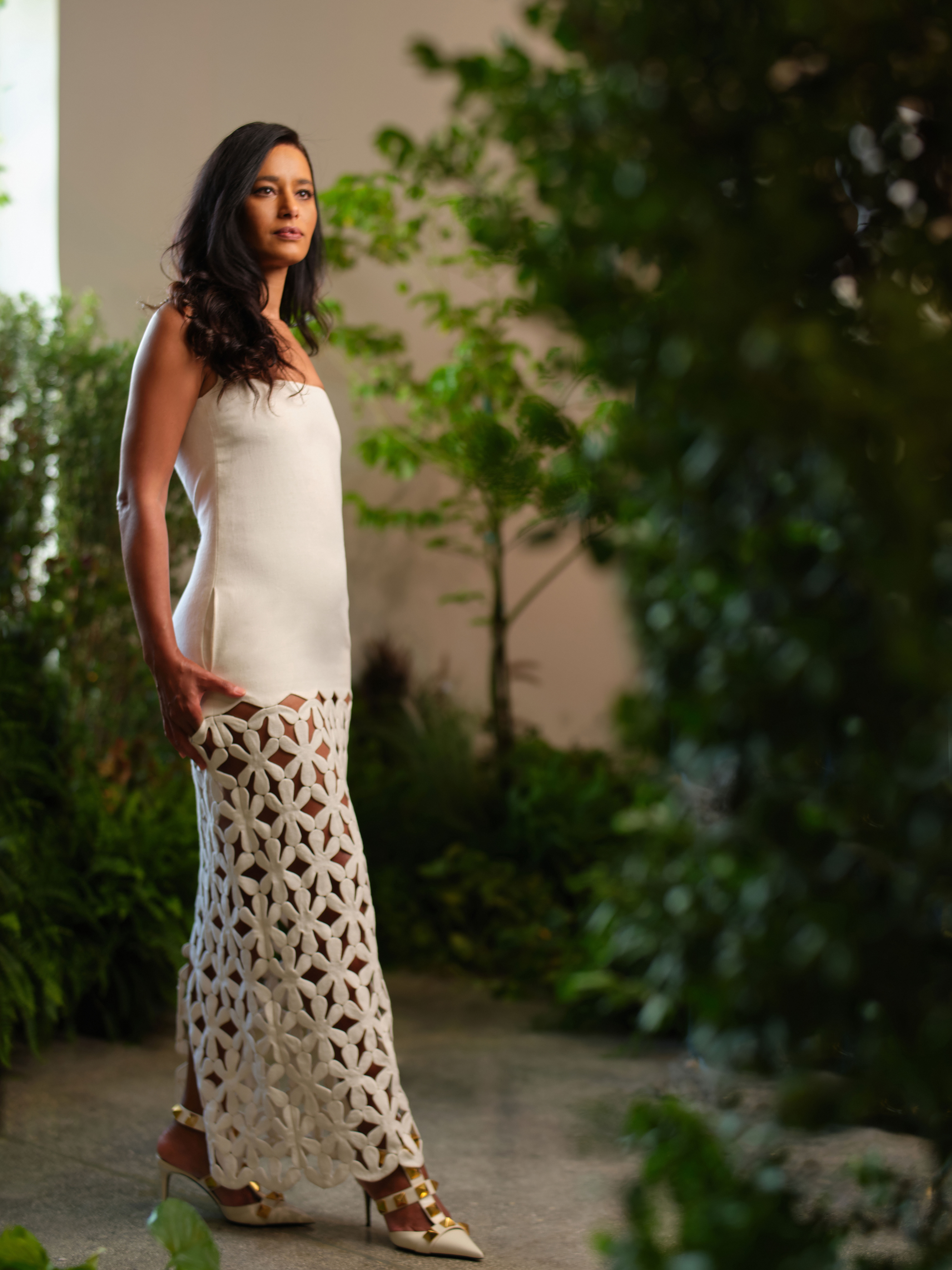 Rula Jebreal
Patron Rula Jebreal's love of art deeply influences her work as a foreign policy journalist, professor and writer. "Last year when George Floyd was killed, I would go to cities and see memorials to him or to Breonna Taylor—for me, that's art, but it's also bigger than art," she explains. "There's a message that these people will stay alive in our consciousness and our collective until there is justice." Jebreal's own story is an exceptional tale of survival: she grew up in an orphanage as a young girl, won a scholarship from the Italian government to study medicine at the University of Bologna and later matriculated with a master's degree in journalism and political science. Today, her award-winning reportage shines a spotlight on political issues in developing nations, particularly in the Middle East where she was born. Spending much of her time in Miami now, the Italo-Palestinian philanthropist is an integral supporter of the arts and cultural fabric of the city.
Brianna Lipovsky
Founder of luxury lifestyle and fragrance company Maison d'Etto, Brianna Lipovsky's entrepreneurial spirit runs deep. She attributes it to a humble upbringing, where the value of hard work was instilled in her at a young age. After years of working for others, establishing her company was a matter of finding her purpose. "When I started Maison d'Etto, I was running creative agencies. A lot of the people I worked with were going freelance and had creative freedom. I said to myself, 'Being in a management position shouldn't hold me back from doing what I want to do.'" Taking agency over her career guided her toward building a brand on the foundation of meaningful connections and inclusiveness. Her gender neutral fragrances appeal to a wide array of consumers, from private clients to collaborators who seek to make one-of-a-kind sensory experiences. A New York native and new resident of Miami, Lipovsky is deeply influenced by art and culture, and excited to experience all the city has to offer: both its world-class museums to emerging art galleries.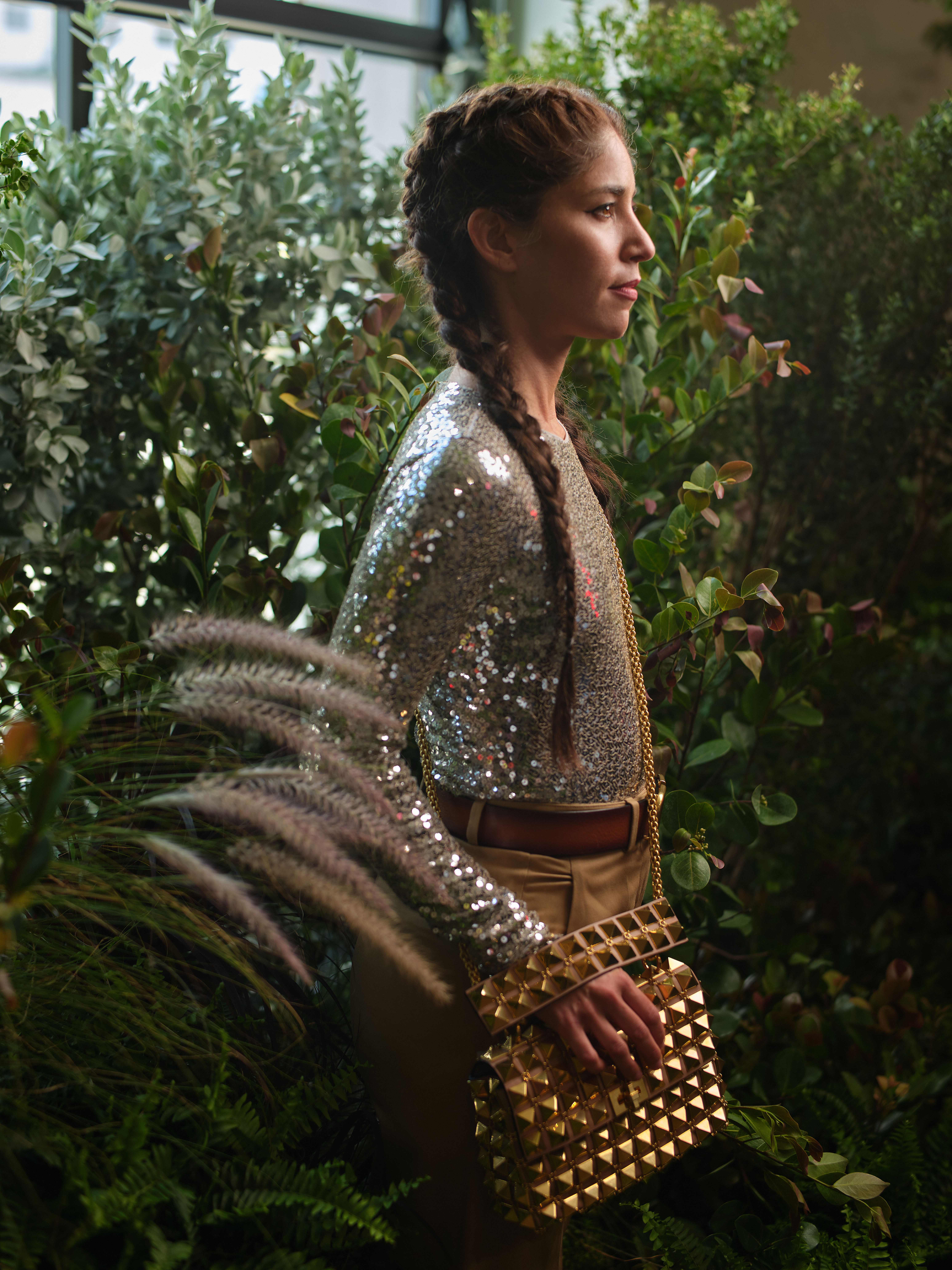 Agustina Woodgate
Splitting her time between Miami and Amsterdam, artist Agustina Woodgate finds that both cities fuel her creative practice, the former for its luxurious, tropical flair and the latter for its liberal, open-mindedness. As a longtime resident of the Magic City, she has seen firsthand how art and culture have become essential parts of life there over the past decade, changes truly inspirational for the Buenos Aires-born talent who began exploring her inherent creativity early on, collecting scraps and found objects of interest to construct intricate works. From public art projects to group exhibitions, Woodgate has shown with Miami institutions such as The Bass Museum, Spinello Projects, MOCA Miami, Art Basel Miami Beach and Locust Projects. Explains the artist, "Art has given me a sense of freedom that has been very influential in my way of living."
Craving more culture? Sign up to receive the Cultured newsletter, a biweekly guide to what's new and what's next in art, architecture, design and more.