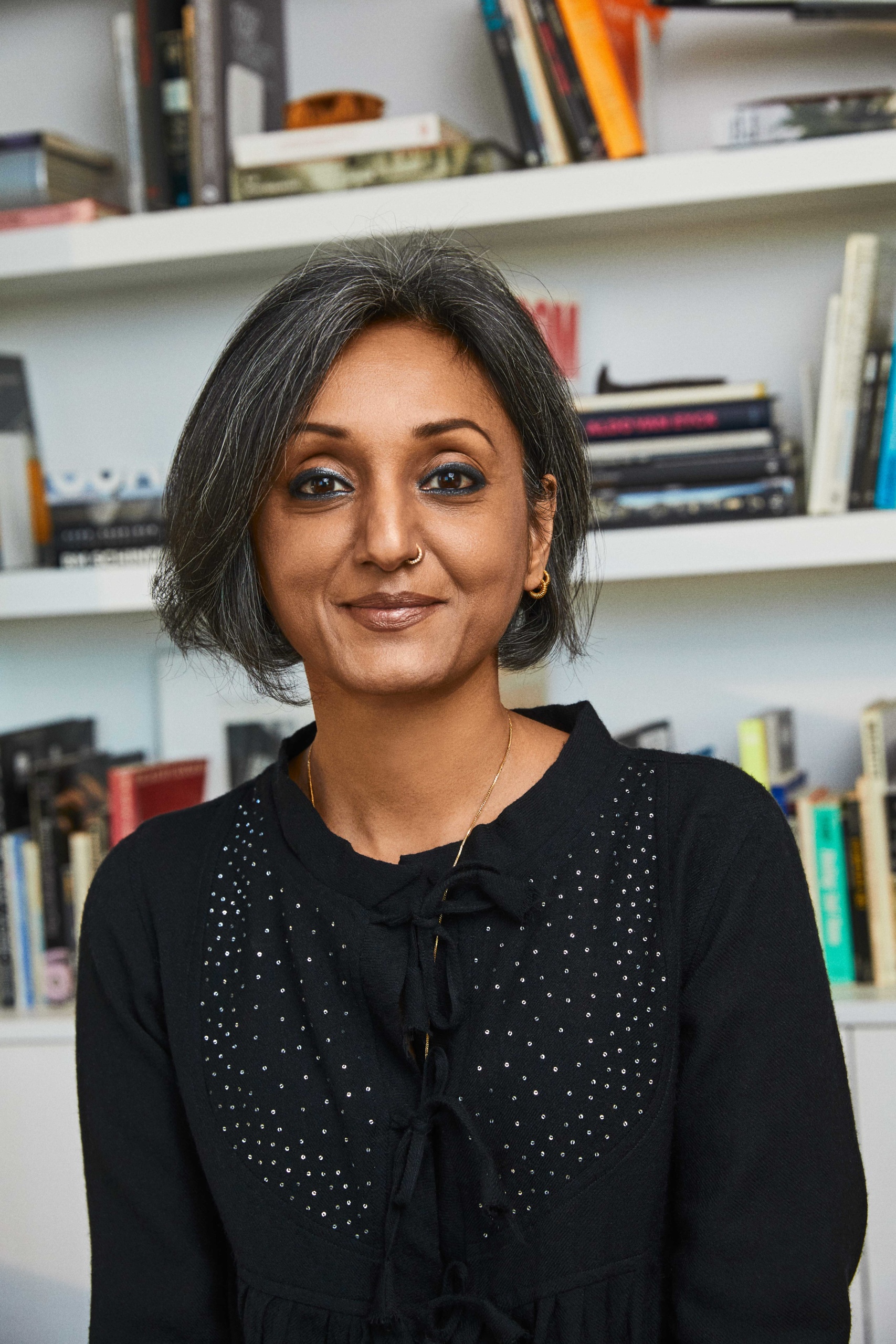 Introducing Power Players, a new weekly column dedicated to the women in architecture we admire: those who are shaping the profession, advancing the discourse and designing a better built world for everyone.
When she was 25 years old, Ruchika Modi left her arranged marriage in India and moved to San Francisco to pursue a degree in interior architecture at the California College of Arts. While a turning point in her life, her path to architecture began a bit earlier, as a slow simmer in the background of her formative years. Growing up in Modinagar and New Delhi, Modi notes that she was surrounded by artisans her entire life. Her mother "dabbled in fashion and textile design" so craftspeople, designers, dyers and weavers were a natural part of her environment at home. Later, after designing the Mumbai apartment where she lived with her then-husband, the young creative knew she'd found her calling.
"My journey to arrive at my current point is actually quite convoluted," says the architect who, post-CCA, moved cross-country to New York to complete her architecture training at Columbia University's GSAPP. It was there that she fell in love with the intensity of academic architectural studio work and its opportunities for non-hierarchical collaboration. Now, as managing principal at Practice for Architecture and Urbanism, the New York firm begun by architect-theorist-urban designer Vishaan Chakrabarti in 2015, Modi leads a team herself with the same principles: equity, equality and an assurance that every person has a voice in the design process.
Growing up in a conservative society, Modi staged acts of "quiet rebellion" all her life, she says. She made it a point to do better in school and pursue a more difficult degree than her brothers (her first undergraduate diploma is in economics); she strove to be self-reliant and financially independent; and eventually, she divorced and moved abroad to pursue a career. "In the environment where I come from, young women were raised to be obedient, to be beautiful and to do what's expected," she explains. "And I rocked the boat." She accounts much of her success along the way to the incredible women mentors that steered her: Sudha Pennathur, an adopted godmother in San Francisco, Maria McVarish at CCA and Laurie Hawkinson at GSAPP.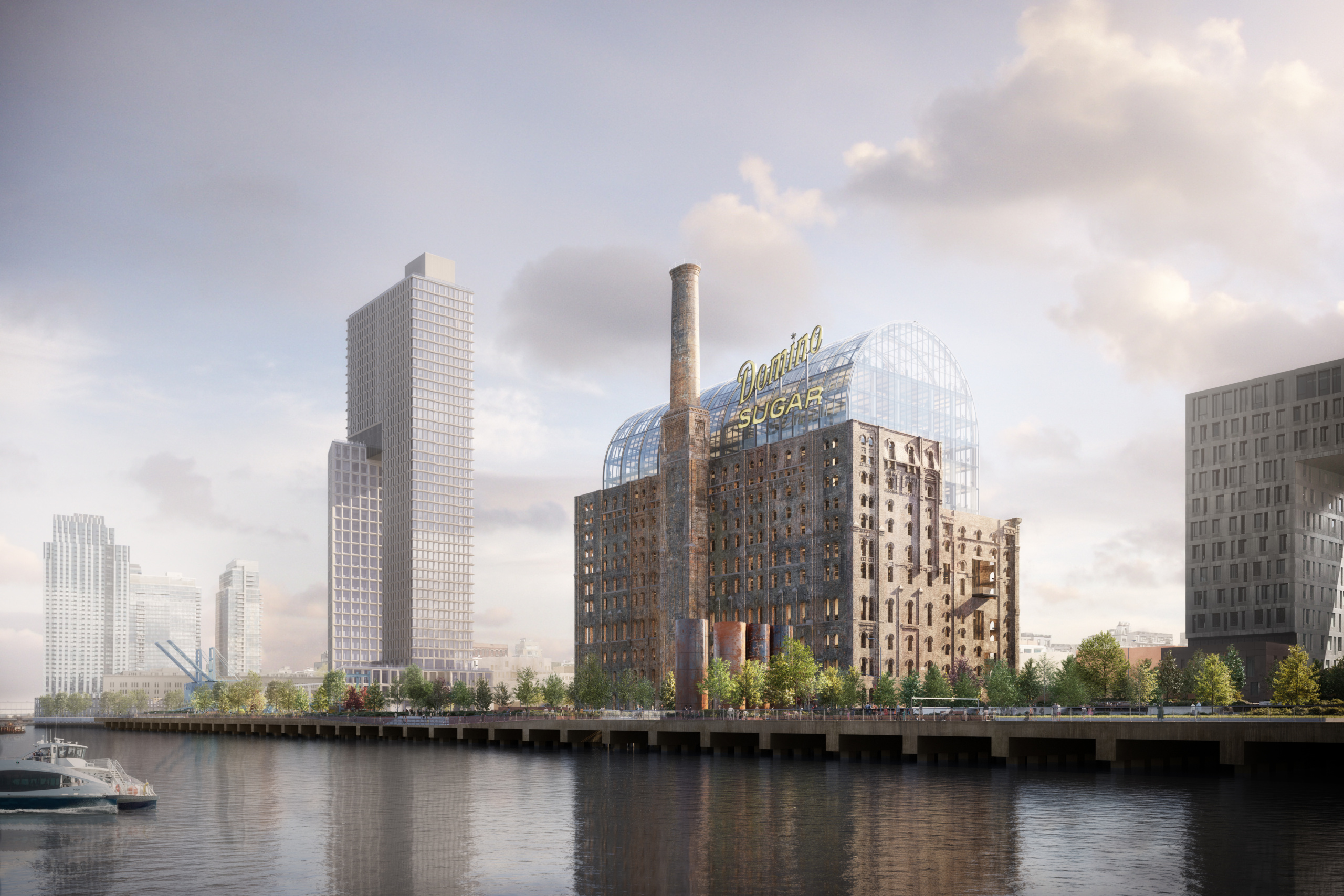 "I absolutely gravitated towards women that were strong, brilliant, intelligent and capable, because that's who I wanted to be. I still say that when I grow up I want to be like Maria," says Modi who was so dedicated to her craft that she took no school breaks and dedicated her weekends to designing, as well. Post-graduation, between 2010 and 2015, she worked for Hawkinson at New York-based Smith-Miller + Hawkinson and then ran her own practice that eventually merged with Queens-based Standard/Architects. "I think that it's really important for women to seek out that kind of mentorship."
This spirit pervades her own studio at PAU, for whose leadership she was personally recruited by Chakrabarti in its nascent months. Modi takes a non-hierarchical approach to collaborating, with colleagues, with consultants and in her community-based projects. "We all have a voice, whether you are an intern or have been here for many years, a managing principal or the founder, no one gets privilege just because of their status or title," she explains of the firm's approach. "Our interns design and their work is very much evaluated the same way mine would be, though group discussion and looking at its own merit." In projects, this translates to a process that includes all voices at the same table. Modi notes that she is currently working on a new residential college for Princeton University as well as a 30-acre revitalization of downtown Detroit for Ford Motor Company. These designs start with large collaborative meetings that include all stakeholders and a construction manager and engage the community throughout.
Being at PAU makes the architect feel like a student in studio again, she notes, in the intensities of these collaborations. "You need this amount of collaboration and these different voices at the table because, as an architect, you need to operate from a place of humility. That I think is very critical; we don't have the right answers without having really intense dialogue," she explains. The firm recently celebrated its fifth birthday and is gearing up to see several of its first projects constructed. Modi is hopeful that the trends toward contextual design, a cornerstone of her and PAU's practice, that she has started to see in the industry stick. "We've been moving away from this sort of Instagram architect culture that has been in place in the past several decades. It was really an extreme fascination with image and spectacle to the exclusion of substance and a sense of belonging, and a rootedness in place," she says. "As architects, a huge responsibility falls on our shoulders. We have to channel our energy collectively for our planet to heal and move and grow in the right way."