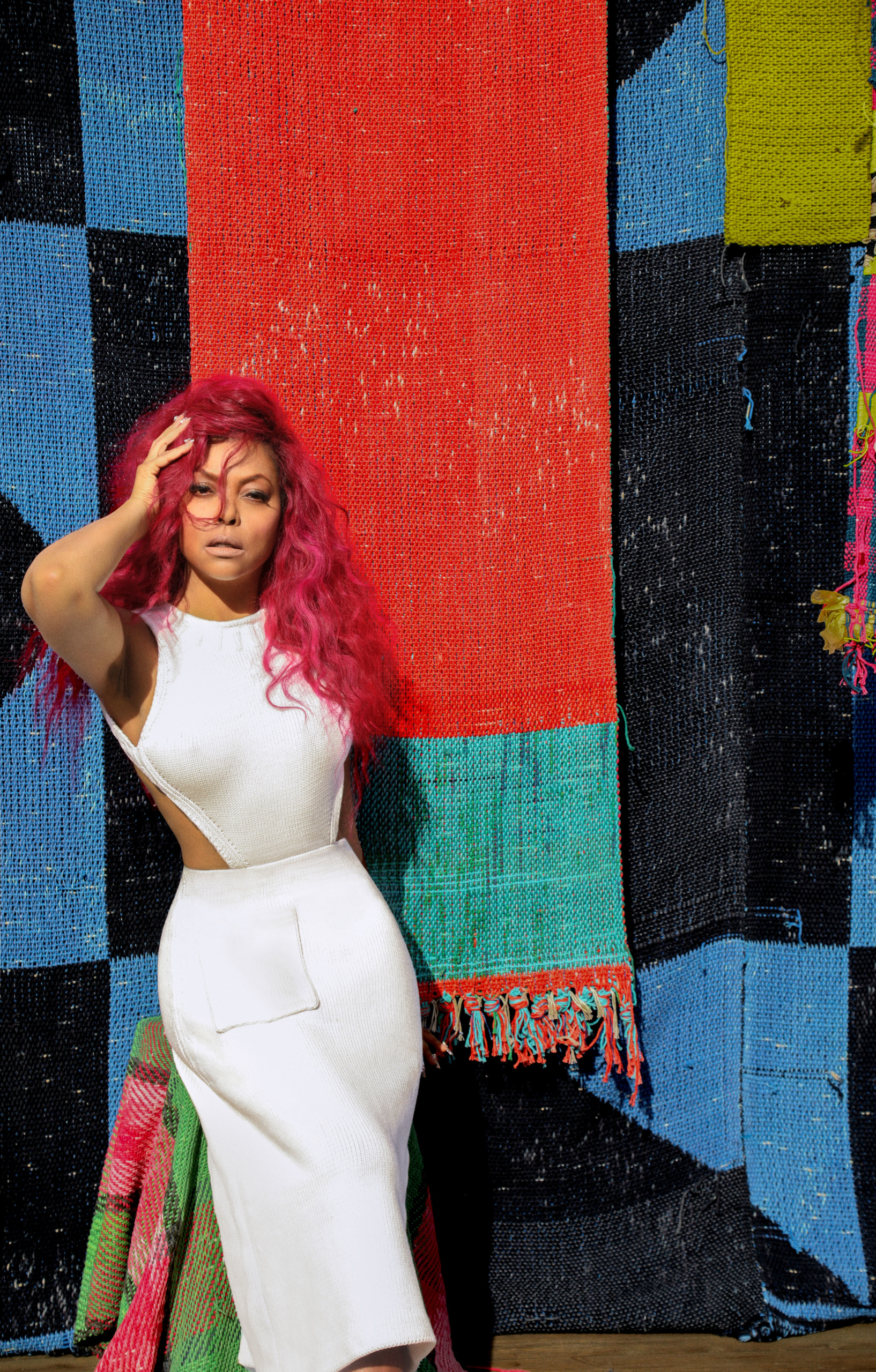 Taraji P. Henson is a powerhouse of a woman. Her energy is infectious, her vision for her life and work is vast. Yet even with her fame and her acclaim as an actor, writer and producer, the Academy Award nominee and Golden Globe winner has the remarkable ability to stay grounded in herself and to convey at once a sense of humility and fierce confidence. I spoke to Henson over Zoom recently, and by the time the conversation was over, I felt inspired to revisit my own goals and to give myself a pep talk about what I'm capable of. That's just the effect her passion and her energy have on you. She makes you feel like you can accomplish whatever you put your mind to.
Celebrated for her performances in such films as Baby Boy, Hustle & Flow, The Curious Case of Benjamin Button and Hidden Figures, Henson has kept busy in the past year, launching a production company, TPH Entertainment, which has a first-look deal with 20th Television and a cruelty-free haircare line, TPH by Taraji. She has also, crucially, continued to address an issue that has animated her for years: mental-health awareness in the African American community. Having founded, in 2018, the Boris Lawrence Henson Foundation, named after her father who struggled with mental-health issues, Henson launched Peace of Mind with Taraji in December 2020, a Facebook Watch series co-hosted with Tracie Jenkins, her best friend and executive director of the foundation. Though fueled by passion, all of Henson's work has taught her the value of self-care—for herself, but also for Black women generally.
This commitment to giving back and to working for Black women comes in part from Henson's understanding of walking in the footsteps of those who came before. We can't begin our conversation without acknowledging the passing of Ms. Cicely Tyson, the pioneering Black actor, and reflecting on the elders and ancestors whom Henson feels have paved the way, in one form or another, for the work she does now.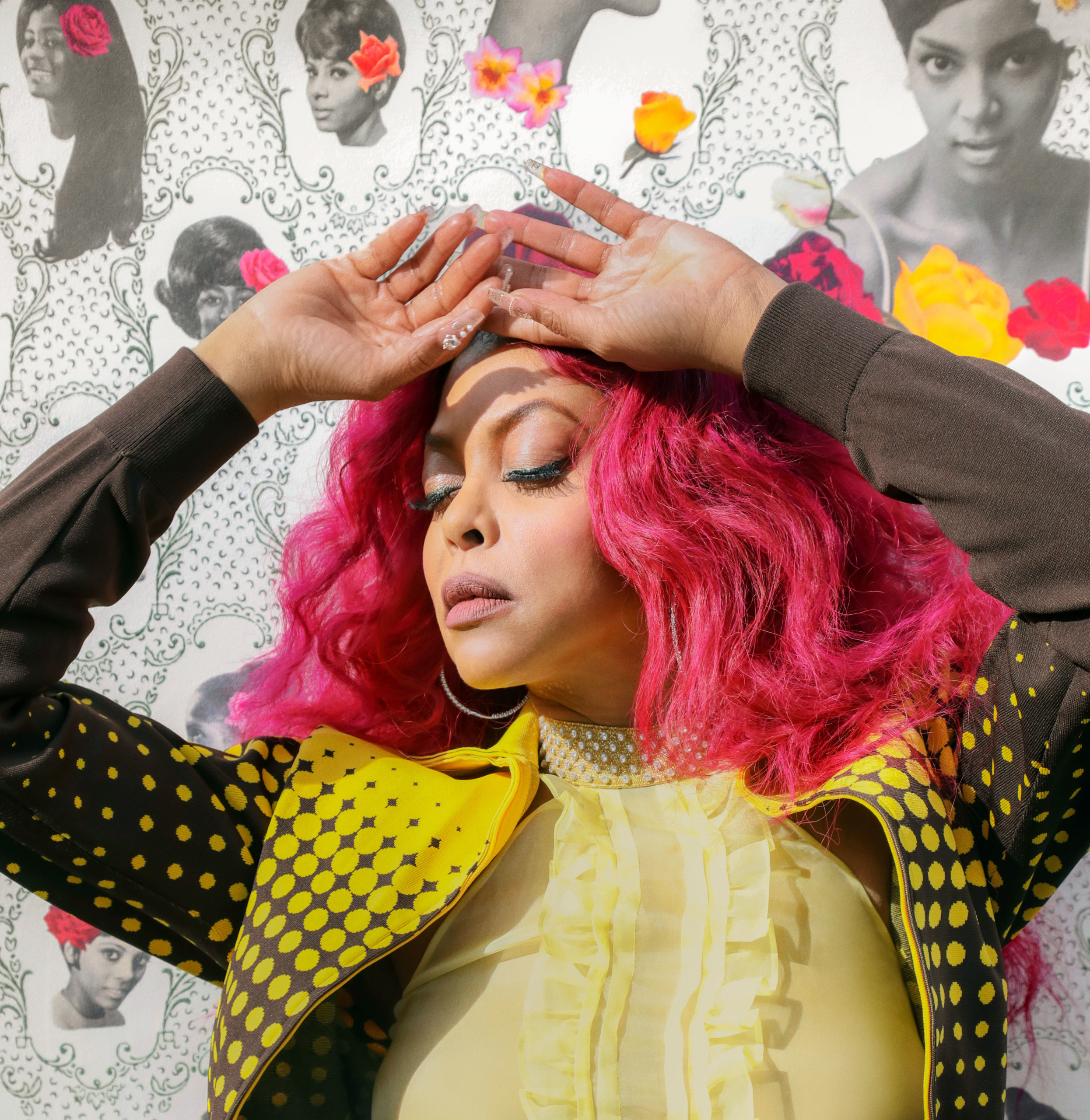 "She meant so much to me. Her brilliance..." Henson muses. "There are so many shoulders I feel like I'm standing on—Hattie McDaniel, vaudeville performers, even the slaves who were forced to perform in freak shows," she says, visually emotional at the thought. "But also, I owe my heart to women like Phylicia Rashad and Debbie Allen. I was six months pregnant when I won that scholarship that enabled me to finish my education at Howard University and study my craft. And when people like Lynn Whitfield, Ossie Davis and Ruby Dee came back and spoke to us, it made my dreams seem tangible. I thought, I really could graduate and go make it out there."
Henson has been a performer since she was a child. She always felt free to create and felt celebrated for it. But when she was 13 years old, she auditioned for a performing-arts school and was told she didn't have what it takes, derailing her dreams for a while. The memory of this experience serves as a reminder to her that words have power and that the stories we believe about ourselves can either spur us on to greatness or deter us from becoming who we could be. "At 13 I believed them, that I really didn't have any talent. So, I went to a regular public school and I found other ways to be creative besides acting. I took sewing, was in fashion shows, did hair and nails." It was Henson's father who shifted the narrative for her, and told her a better story about herself and her gifts. He convinced her to apply to Howard University and, as she says, "take up acting like you know you're supposed to do."
Henson recalls, "My father was always telling me I was the greatest actress alive. When I was little, he used to tell me, I was going to win an Oscar for playing Diana Ross. And when I finished college and was just working a regular job trying to survive, he kept asking me, 'How do you expect to catch fish when you're on dry land? The acting jobs are not here in DC, the fish are out in CA.' So I did it." At 26 she left to pursue her dreams. "I was told everything by other people about how I would never succeed," she says. "But I like when people tell [me] something I can't do. That, for some reason, fuels me. I'm like, 'I'm gonna send you your menu of crow, so you can tell me how you want it when you have to eat it.'"
The rest, as they say, is history. Henson now clearly understands her talent and how to use it. But she doesn't focus on competition in the industry. In tune with her interior voice and her purpose, she's simply focused on doing what she feels called to do. She believes there are too many women whose work also deserves recognition.
"This strong Black woman thing can be very dangerous," she tells me. "You know, we take that on and we cope. Then, when we find ourselves broken because we've been pushing through things that we should have been dealing with, we're the ones who suffer."
"When you have five great performances, how do you judge?" she asks. "It often feels political. I see myself and my work like a visual artist might. They don't just paint for a check. That's their soul they're bearing, trying to shift your perception of life, inspire you to think and teach you something. And that's how I act. Every character I do is someone's representation. Someone needs to see it. That's what I'm focused on."
Henson believes that each character she portrays has something of herself in it, because if she shows any character's pain, the audience is getting an inkling of her own. But her sense of self-care extends to her understanding of boundaries between her personal life and her work life. "I trained myself early on to turn my work off once I leave the set," she tells me. "I have to put it in perspective and remember it's just a job. I can't carry the character's worries and mine. It's too much." As she explains, this self-care practice is not only essential for her daily life, but also helps her keep long- term visions in perspective.
"I've had a very clear talk with God," Henson explains. "I said, 'I want longevity, to maintain balance and to have a legacy. I want work that I put down that people are going to study.'" This desire comes from her appreciation of the craft in others. "I'm a trained actress," she says "but I also studied Bette Davis, Lucille Ball, Joan Crawford, Diahann Carroll, Cicely Tyson, Debbie Allen, Richard Pryor, Carol Burnett... Any time I saw someone that looked like me or that did something that touched me, I was there."
With her new production company, Henson is also turning her sights to caring for those coming behind her. "I love being an actress," she says, "but now it's time for me to find and discover new talent, like John Singleton found me for Baby Boy. I saw the breakdown for the movie and, I remember, in all bold caps it said, 'NEW FACES ONLY.' And I remember thinking, this is going to be my break."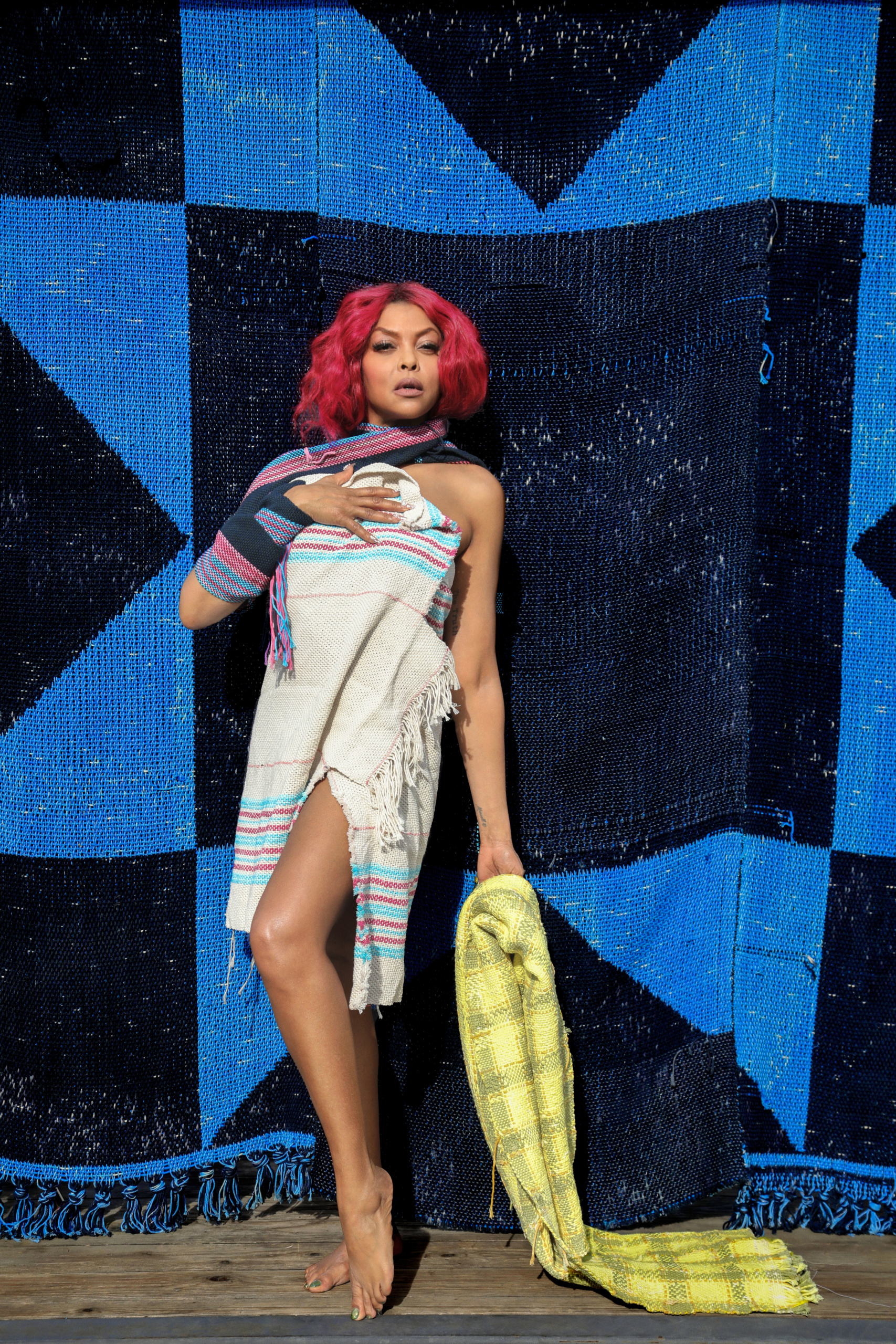 Henson wants to bring female-centered stories and narratives that represent Black people into the world. "We're always at the bottom of the totem pole and we've been there for much too long," she explains. "It's time to hear all of our voices. There's not just one Black woman, one Black female story. I want to challenge us on that, and I'm going to continue to challenge us on this mental-health issue. Recognizing mental illness, addressing it, and normalizing the conversation around it. When you do that, people see themselves."
Henson realized that raising mental-health awareness in the Black community was part of her mission out of her own personal necessity. After the death of her son's father and her own father, she and her son were looking for a space to process. But it was hard to find a professional with whom they felt emotionally safe and who also had the cultural understanding to speak to their lives. In her frustration, she decided to do something about it. "I know why this is a problem," she explains. "We don't talk about mental health at home, therefore our children don't grow up [with an awareness of mental-health issues] or even know to go to college to study for that. And our children are suffering because we don't know the signs to look for with mental illness. The numbers and suicide rates of our children just made me realize that something had to be done." So, she collaborated with her sister who has a background in rehabilitation work, and with her best friend, who'd done the research, and came up with the foundation that bears her father's name.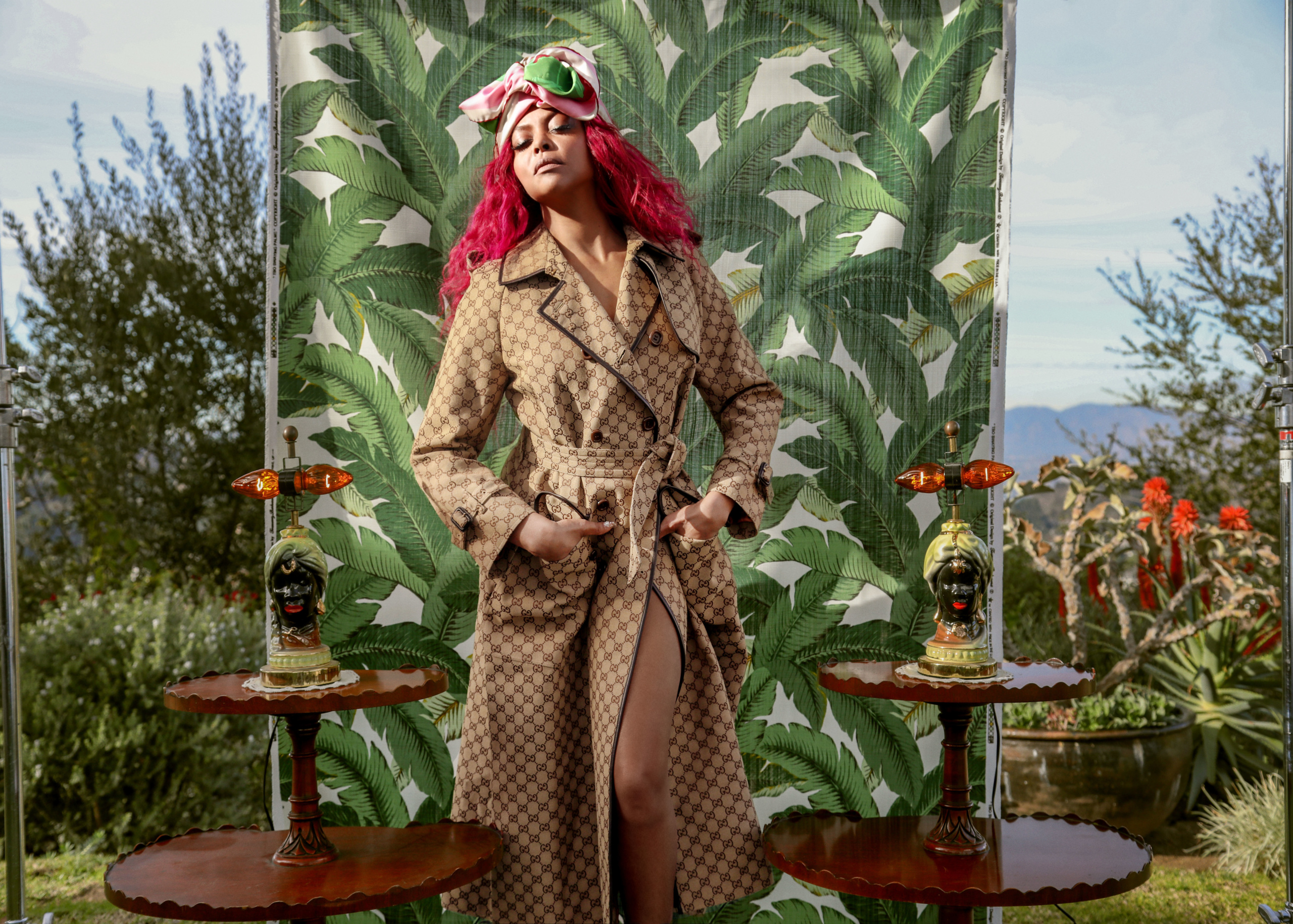 As a self-proclaimed workaholic, Henson had to learn to practice self- care in all facets of her life. The first step was learning to ask for help. "This strong Black woman thing can be very dangerous," she tells me. "You know, we take that on and we cope. Then, when we find ourselves broken because we've been pushing through things that we should have been dealing with, being flexible beyond what's healthy for us, we're the ones who suffer. At 50, I'm learning that I can't keep bending for everyone else while my own neck is breaking... I've got a talk show about mental health, and if I'm on there and I'm not working on healing myself then I'm a hypocrite. I've gotten so much feedback from parents who've seen the show and feel like it's really helped them understand their children."
I happened to speak to Henson almost two years to the day since she was honored with a star on the Hollywood Walk of Fame, cementing public recognition of her talent and accomplishments. When I ask her to return to that moment and share what it felt like, she expresses her gratitude for it, but also just simply reminds me that she still has bigger visions. "I'm there. That's legacy. I'm etched with the greats and I'm grateful. But yet, I still feel like I have so much to do." And by the looks of things, we can expect so much more than what she has already given us.