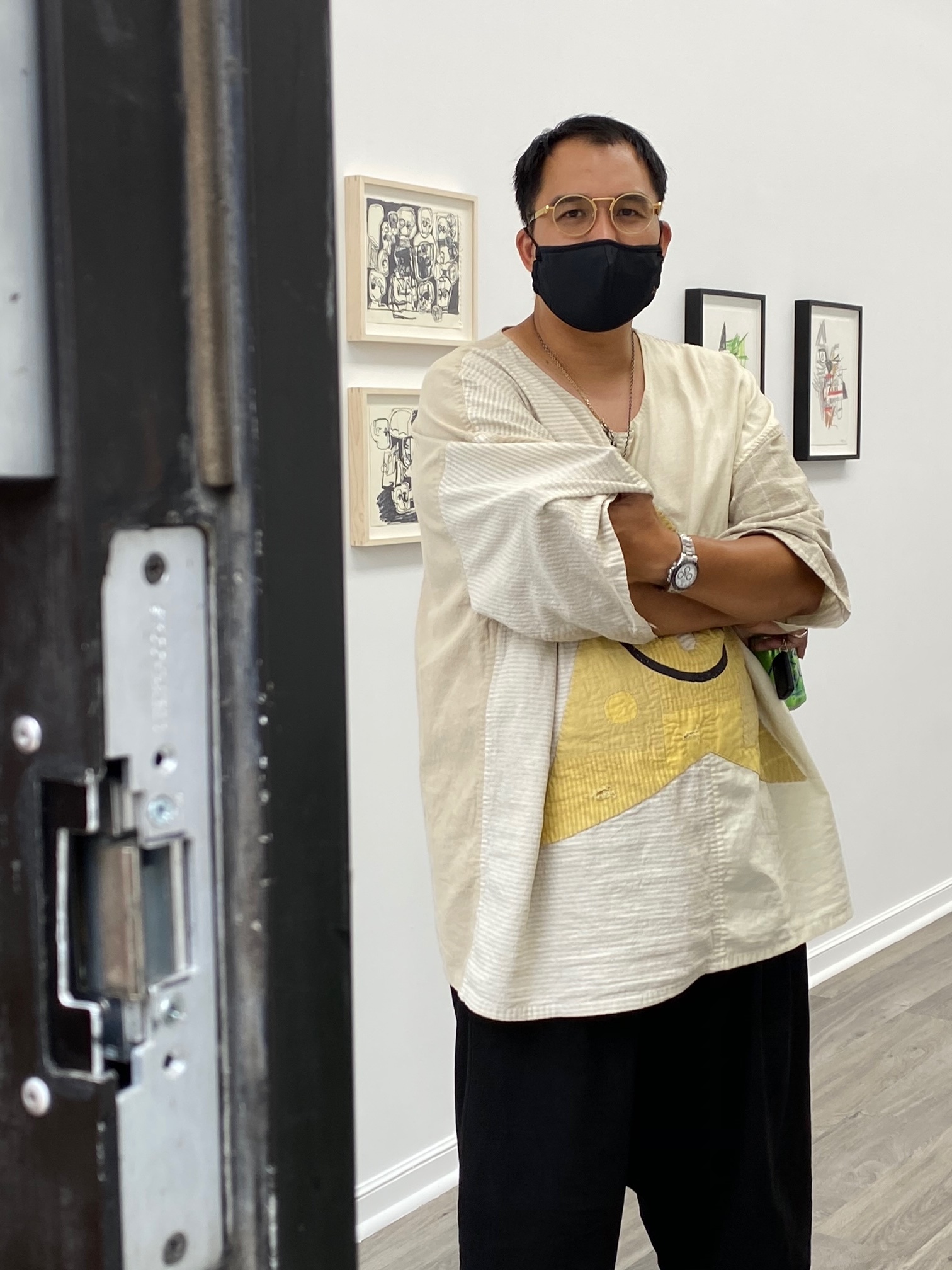 At loose ends after months in and out of lockdown, scrolling through countless OVRs (online viewing rooms), Will Leung found himself doing something he never would have expected: opening a gallery. He'd been collecting for about a decade, with a particular taste for emerging artists and a life built around the sequence of fairs. "I was traveling to every major fair," he recounts. "After Frieze [in February 2020], I hung out in LA for a couple weeks, came back [to New York] and went to Armory and Independent, and then everything shut down. And by June, it was clear this was not ending any time soon."
So, when his friend Ellie Rines, owner of 56 Henry gallery, told him there was a space available next door, he went for it and spent the summer scrambling to get things ready. In September he inaugurated ATM Gallery with a show of works on paper by Huma Bhabha, Robert Nava and Eddie Martinez. Since then ATM has been on an accelerated exhibition schedule, forgoing the standard six-week show for four. Exhibitions are often separated by less than week, in which to de-install, paint, patch and hang. It's not unheard of for a show to come down on a Sunday, and a new one to go up on Wednesday.
ATM is not a one-man operation, however. In fact, Leung's partner, Bill Brady, has some experience with running a gallery—and doing so in a crisis. He had to postpone the opening of a space on Avenue B by a month, the original kickoff date having been set for September 14, 2001. It, too, had been called ATM Gallery, because Brady had installed an ATM out front to help cover the cost of rent. "We decided to bring it back," Leung explains, characterizing their why not thinking thusly: "Hey, we're in a pandemic, let's do it." Brady showed him the ropes ("he taught me how to hang a show") but day-to-day operations fall to Leung, since his partner lives in Miami (where he has another gallery, which bears his name) and, unwilling to fly, drives back-and-forth with each show.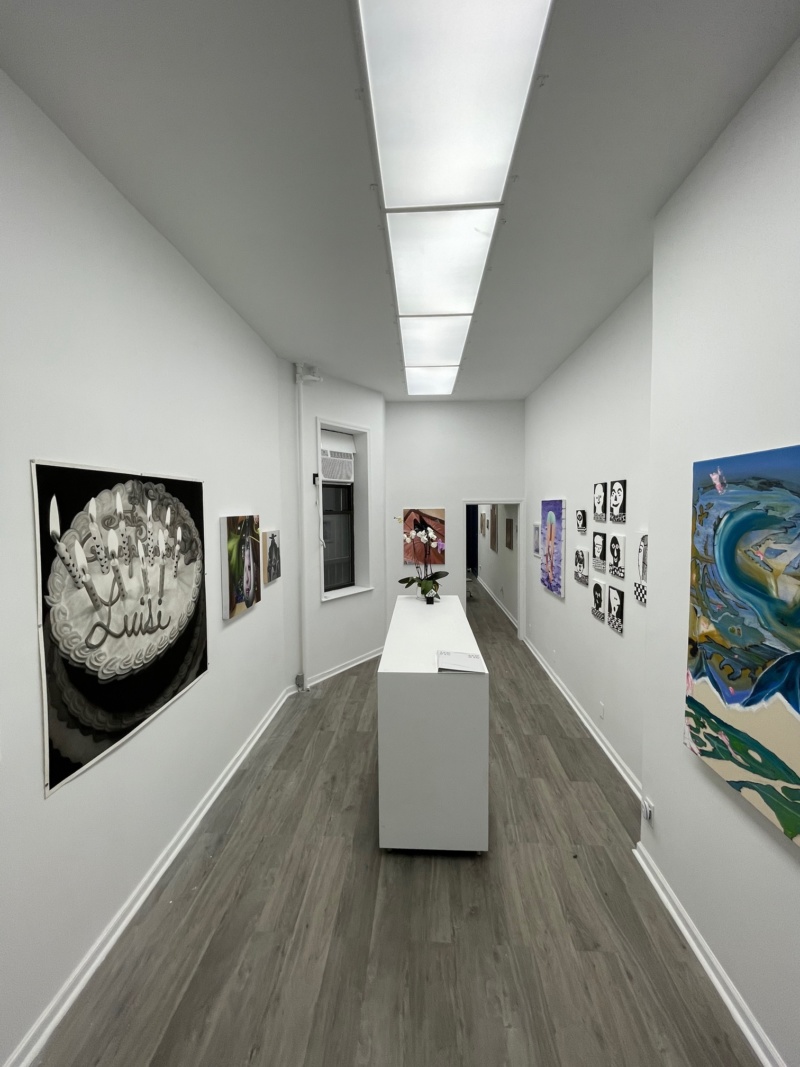 "I never wanted to be a gallerist," Leung says. "I never wanted to represent artists. I wanted to help artists." Even while Leung became something like unwitting gallerist, ATM does not have a roster and instead functioning like a "launching pad for emerging artists," who generally don't have representation. Sometimes he finds them on social media. "And then one young artist might show their friend's work," and on it goes. He encountered the work of Korean painter Sun Woo when a friend sent him an image. He reached out to Woo, she sent a work for a group show that opened in December and later this year she'll be having a solo show at the gallery. With a program founded on a principle of giving space to artists who have never before had a solo show in New York, the gallery is booked through the end of the year.
Even if he isn't representing them, Leung wants to be there for these young artists. He tells them they can him any time. "I've seen enough as a collector and I've seen how other galleries treat artists. You have to be transparent about the business side," he says. "But social media also messes with expectations, and prices can go up way to fast." His main piece of advice: "Commit to your vision."
On the other side of the equation, he's very wary of speculators. "Just buy gold," he tells collectors when they say their interested in a piece of art as an investment. "I have to do right by the artist first." Still, he's motivated to sell, if only because the space is tiny and they don't have storage. "I'm trying," he says. "I don't know if I'm doing it right. I don't know if I'm making money. I'm chasing people to pay me, just so I can ship it. I don't have space to store anything."
Even as he throws himself into this new venture with abandon, some uncertainties do weigh on Leung's mind: "What am I gonna do when traveling starts again?"