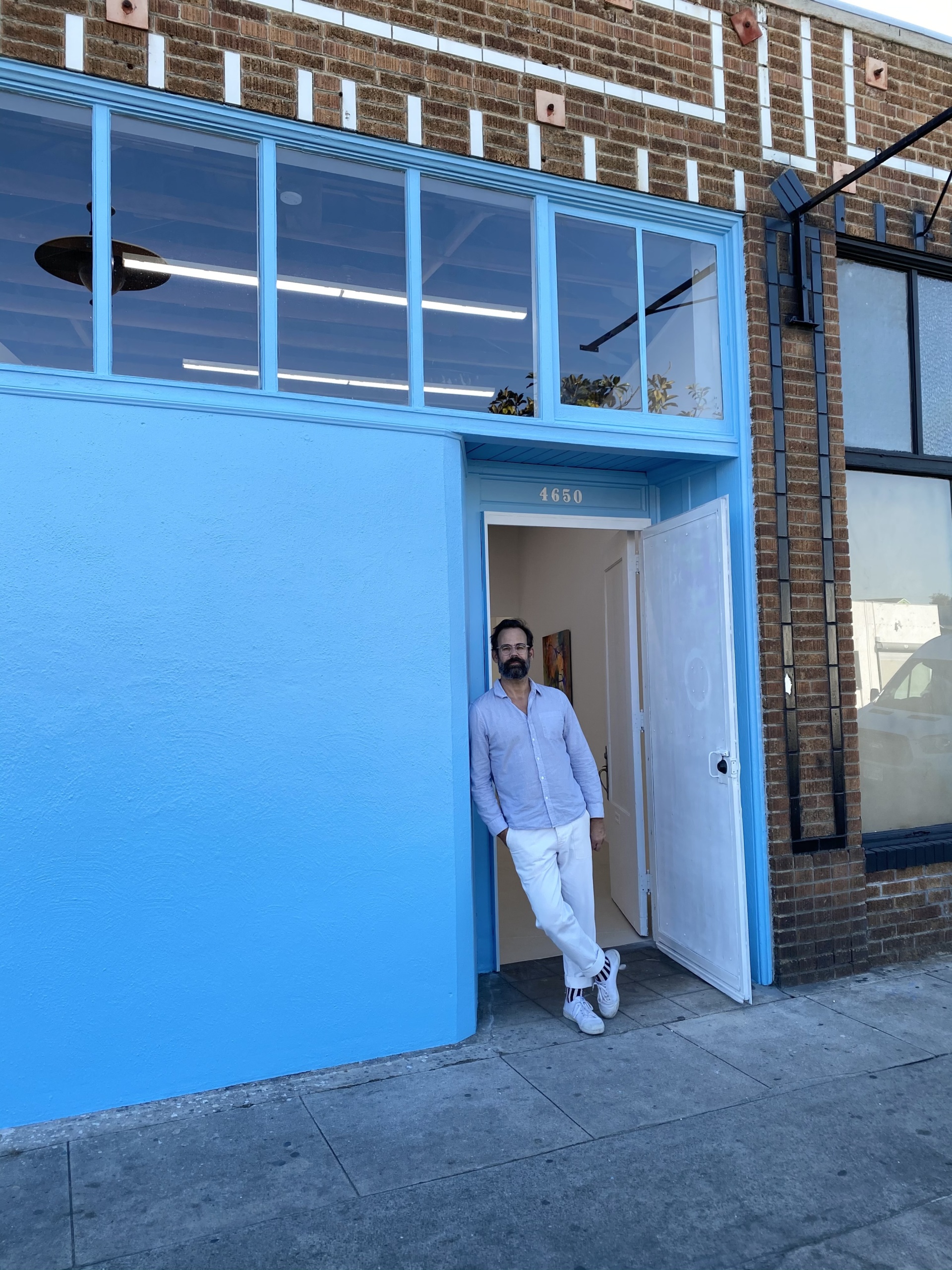 Eli Diner: You have had a somewhat peripatetic career in art: You were an editor of Kaleidoscope in Milan, ran a project space in Mexico City called Lulu (which more recently has been sharing a second space in Brussels with Paul Soto, MISAKO&ROSEN and LambdaLambdaLambda), and co-curated the New Zealand Pavilion at the 2019 Venice Biennale. Last year you and your partner, BB Beugelmans, started Feuilleton, a home gallery in Los Angeles exhibiting works on paper and now you have just opened Chris Sharp Gallery in Los Angeles. What brought you here? What's your experience of LA been compared to some of these other cities and how has it been establishing this new project at the height of the pandemic?
Chris Sharp: I guess you could say I get around? But the main reason I ended up in Los Angeles was for love. I have to confess that I never saw myself here as an art professional, but thanks to numerous visits over the past few years, I have really come to appreciate it. All these great schools and this tradition where successful artists see teaching as an extension of their practice ensures that LA is never short of promising new talent. In this way, it is unlike anywhere else in the world. I find that people are generally pretty open and interested here, and opening a gallery in the middle of the pandemic, which could not seem more counterintuitive, so far has been really encouraging. I have received a lot of interest and support already. It's also great to be in Mid-City close to Park View/Paul Soto, Kristina Kite, Real Pain Fine Arts and of course the Underground Museum.
ED: You've been doing Lulu since 2013, and it has had some really great shows. Is this the end? Does Chris Sharp replace Lulu?
CS: Yes, Lulu will celebrate its 8 year anniversary in April. I initially thought it would be the end of Lulu, as Chris Sharp will replace it in many ways, but there might be a kind of afterlife in the works. Stay tuned.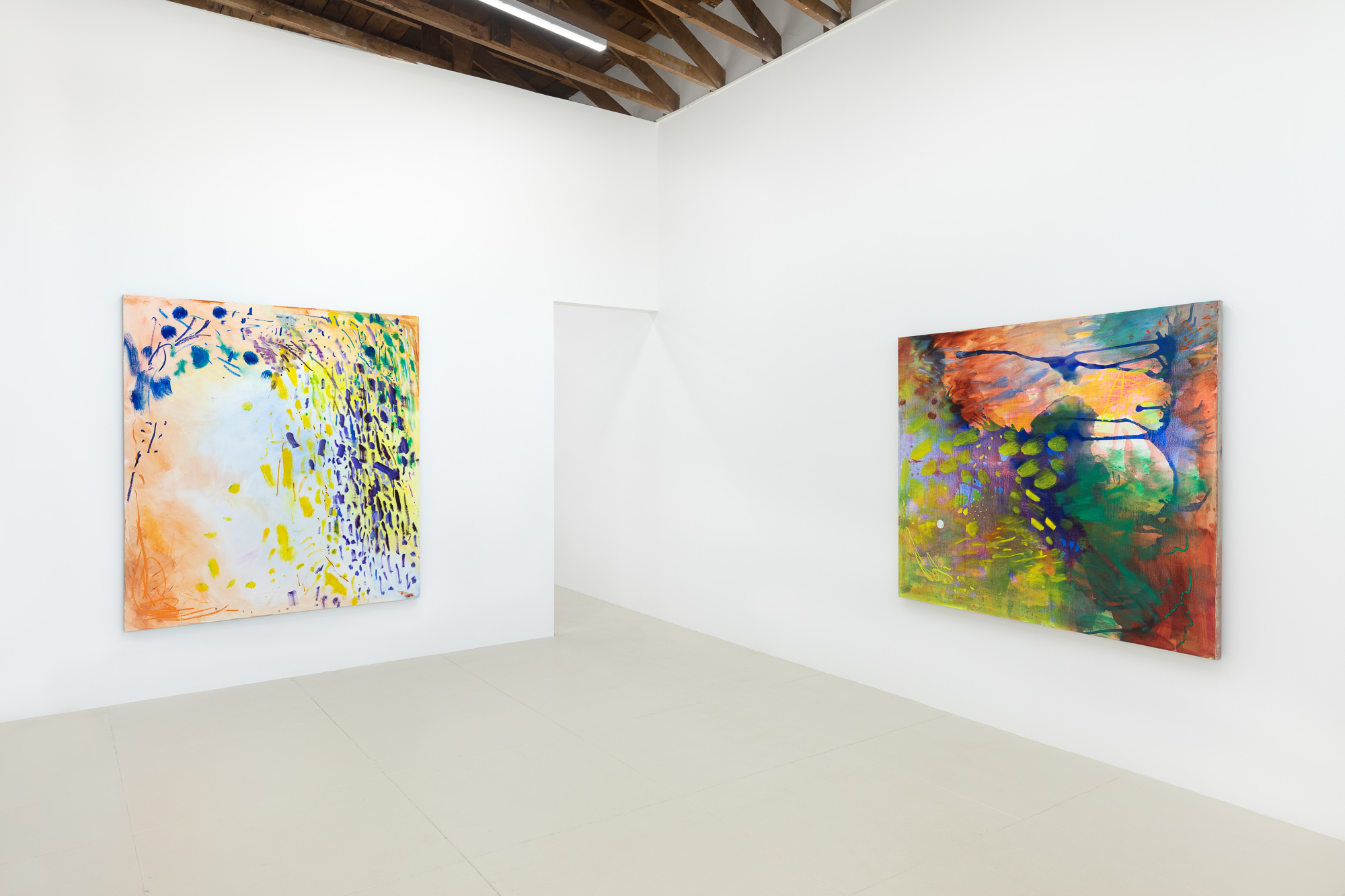 ED: How is the new gallery different from Lulu and other past projects? Or is it just the latest chapter?
CS: The gallery is different from Lulu in that I intend to represent artists here. Lulu was a kind of hybrid project space that sold work and participated in art fairs, but did not represent. It functioned much more as a kind of mini, self-sufficient kunsthalle. Practically speaking, if an artist did not have representation, we typically did a solo show and maybe a solo booth at a fair, and that was it. This was helpful both for Lulu and the artist. With the gallery, I am interested in the conventional structure of a commercial gallery, the long-term commitment of a roster and really helping an artist's career develop as much as possible.
ED: Tell us a bit about the inaugural show: Emma McIntyre, "Pour plenty on the worlds."
CS: Our inaugural show is the New Zealand–born, Los Angeles–based Emma McIntyre's first show out of New Zealand. I actually first met her while on a trip in New Zealand a few years ago for Dane Mitchell's New Zealand pavilion at the Venice Biennale, and then Emma and I reconnected here in LA where she's finishing a graduate degree at Art Center. If I was impressed by her work in New Zealand, I was blown away by it when I saw it here. She's making a kind of painting that addresses the history of abstraction in novel and totally refreshing ways. Her work is characterized by a formal promiscuity which is also very much about the body thinking on canvas. Like all great painting, it is best appreciated in person.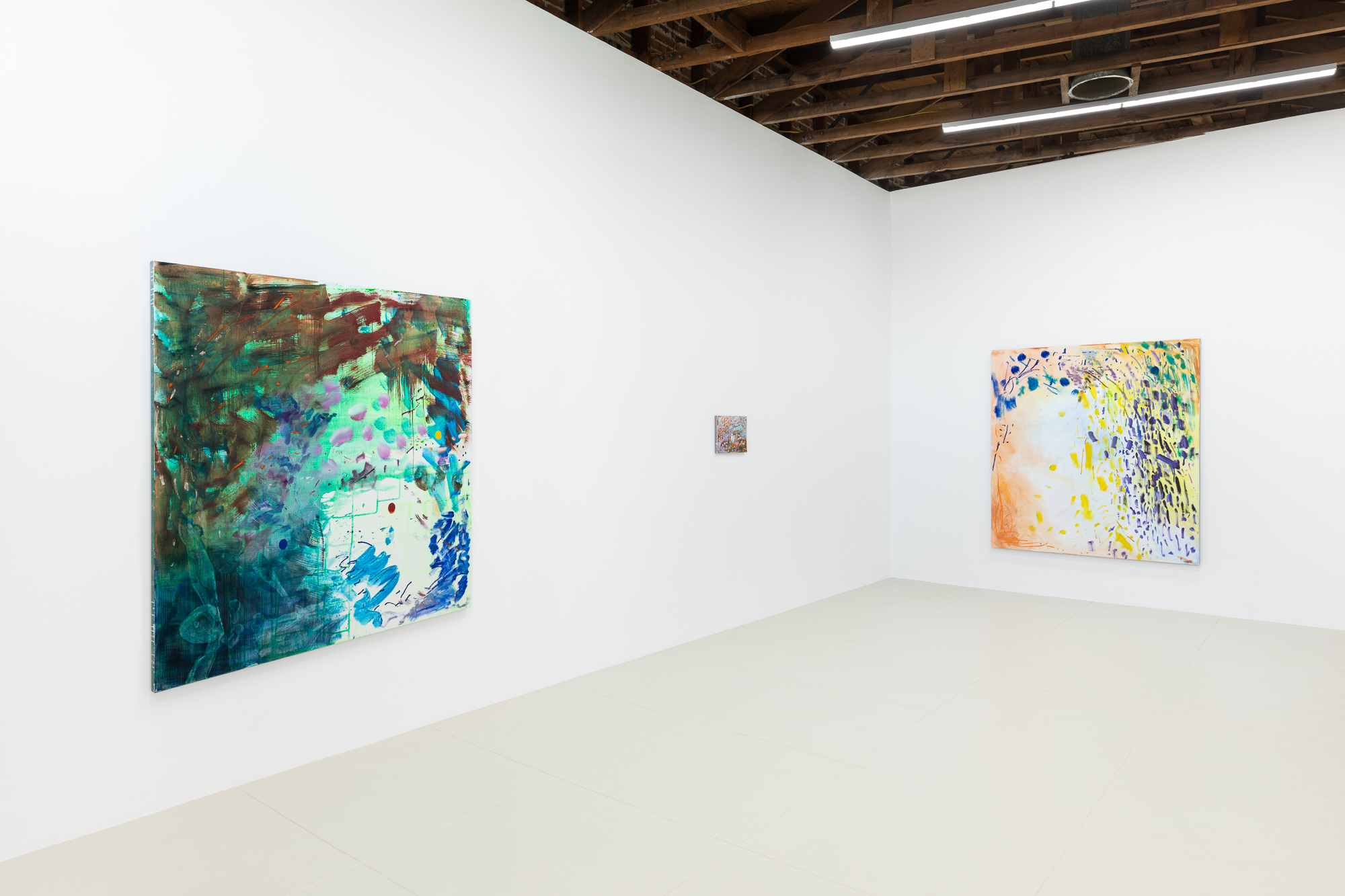 ED: What's coming up? What kind of program do you have in store?
CS: Although the primary impetus behind the gallery is to work with a handful of overlooked LA artists, such as Tom Allen and Tyler Vlahovich, in addition to Emma, the program will also be pretty international. After a group show entitled "Send in The Clowns," I will present the young English artist Sophie Barber's first show in the United States. After her, I'm looking forward to a solo of a young Slovakian painter, Alexandra Barth, and then in the fall and winter, a solo by Altoon Sultan, an amazing, older artist from Vermont, and then solos by Tom Allen and Aaron Gilbert.