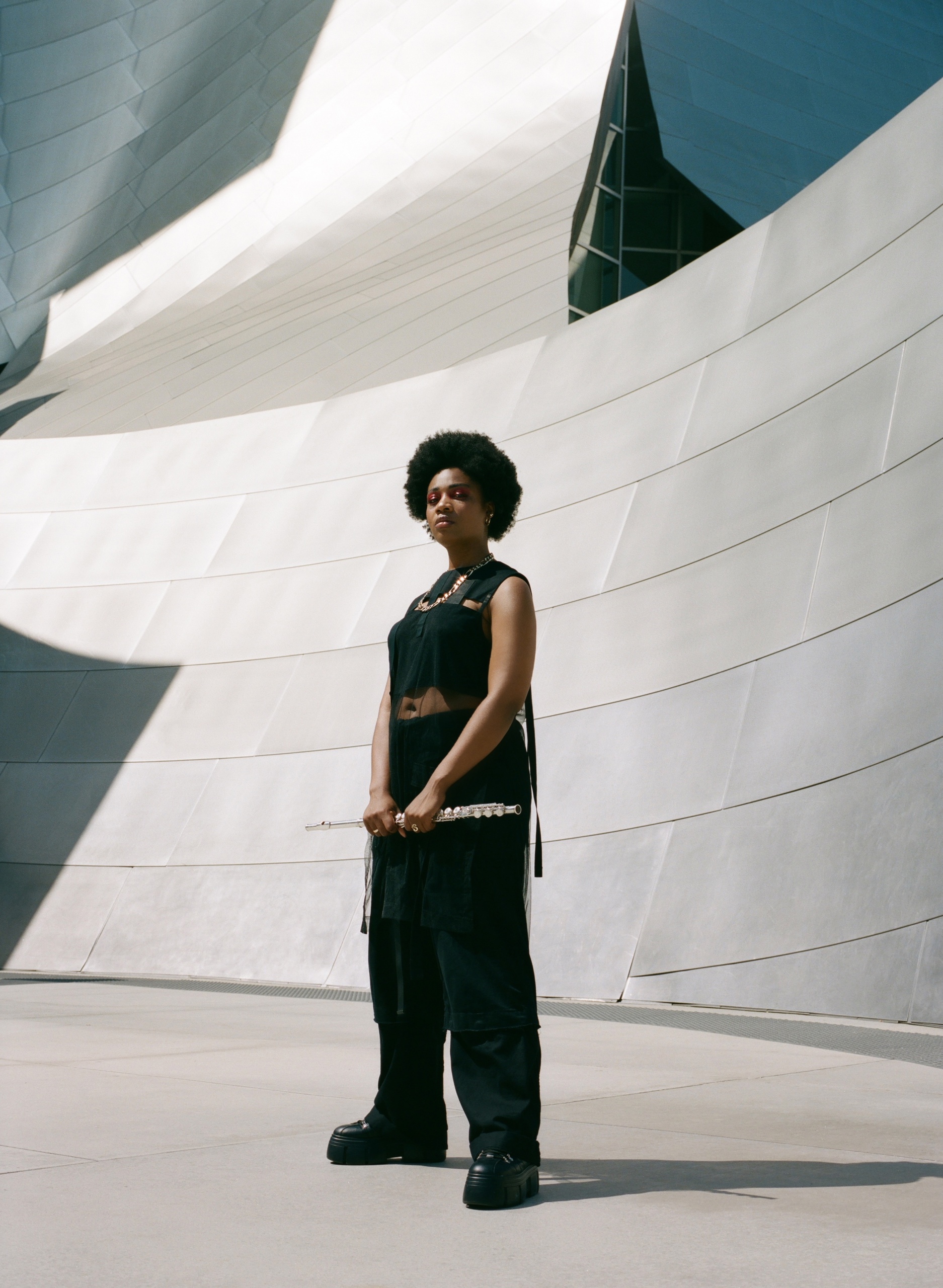 "In tech, particularly at the places I've worked, Black creators are the pulse of the entire platform—what we do, what we don't do, what we say, and how we spend," Shavone Charles says.
Charles sits on the other side of the screen in an LA Kings jersey, effervescent in the morning in her sun-speckled home in Los Angeles. The musician, tech executive, entrepreneur and activist has a warm and engaging countenance—like an old friend you haven't seen in a while—but she's talking about the serious subject of being a Black creator in the technology space. Though Black creators are the lifeblood of social media, their employment numbers remain embarrassingly low.
"Existing, for a lot of Black people I've met in tech, it's radical, it's protest, because we're not normalized in the space," she says. "So now you've seen, you know, more efforts—some performative, some legit—around getting more diverse voices at the table and seats, but from what I've seen, just over time, it's always been an uphill battle."
It's a battle that Charles has been fighting for years. After leaving her hometown of San Diego—a place that she says prepared her for often being the only Black person in the room—she went to University of California, Merced, where she became the school's first Google intern, working on the launch of Google+ and Google Play. From there, she landed at Twitter, where she helped launch Blackbirds, a resource network for Twitter's Black employees, and did vital work growing the official @TwitterMusic account. She then went to Instagram in 2015, where she held the title Head of Global Music and Youth Culture Communications, helping spotlight creators everywhere.
Now she's taken a new gig at VSCO, the photo editing app that blew up a few years ago when the stereotype of Hydro Flask-drinking, sksksksk-typing "VSCO girls" became a meme. But, Charles says, VSCO has been making genuine, meaningful contributions and outreaches to Black creators, including in their Micro Gallery platform, where they recently featured "The Hair Appointment", a photo series by Josef Adamu and Jeremy Rodney-Hall shot in various Brooklyn salons.
"I've been working on some pretty dope projects," she says of her new job as Director of Consumer Communications. For instance, "Black Joy Matters" showcases curated images of VSCO's Black users in various states of delight: "I'm so proud," she says, "of basically mobilizing the whole engineering team around celebrating black happiness."
Showcasing Blackness has been on Charles's mind for a long time. Her own multidisciplinary agency Magic In Her Melanin, which she started in 2018, is dedicated to boosting Black voices. Part peer-to-peer network for Black creators and part community outreach for underprivileged young potential creators, Magic is Charles's baby. The plan is to build a safety net for Black creators to get resources and connect with people who can help. "I'm positioning it as a creative collective and community organization, and also a think tank if someone's working on something and they need help, and they're asking, 'How do we think about this through a lens of inclusivity?'" Charles says.
If there's one thing that ties everything she does together, it's music, which has played a role at each of her jobs and in her own life. As a solo artist, she has recently dropped "4C," an ode to tightly coiled curly hair, and "Sith," a twisty lyrical rap named for the dark side in the Star Wars universe. And she's got more on the way, as she's building a studio in her house and working with producers like Mars from the Grammy-winning production crew 1500 or Nothin'.
"I'm looking for trip hop: more transformational, non-traditional and alternative backpack productions. You know Sophie? Stuff like that. And I'm looking for some dubstep beats," she says, describing her upcoming EP's more outré sound. "I have a couple of songs in the vault that I'm excited about. I'm going to trickle them out."
But her end goal is to produce her own music. "All my favorite people that I love—Pharrell, Tyler the Creator, Childish Gambino, PartyNextDoor—they really know their sound," she says.
And it makes sense: Charles has always worked hard to manifest exactly what she wants in the world, and has the vision to pull off everything she sets her mind to. So, becoming her own musical producer? Of course that will happen. "The stuff I want, I know what it sounds like," she says with a grin. "So yeah, I'm coming for the production.