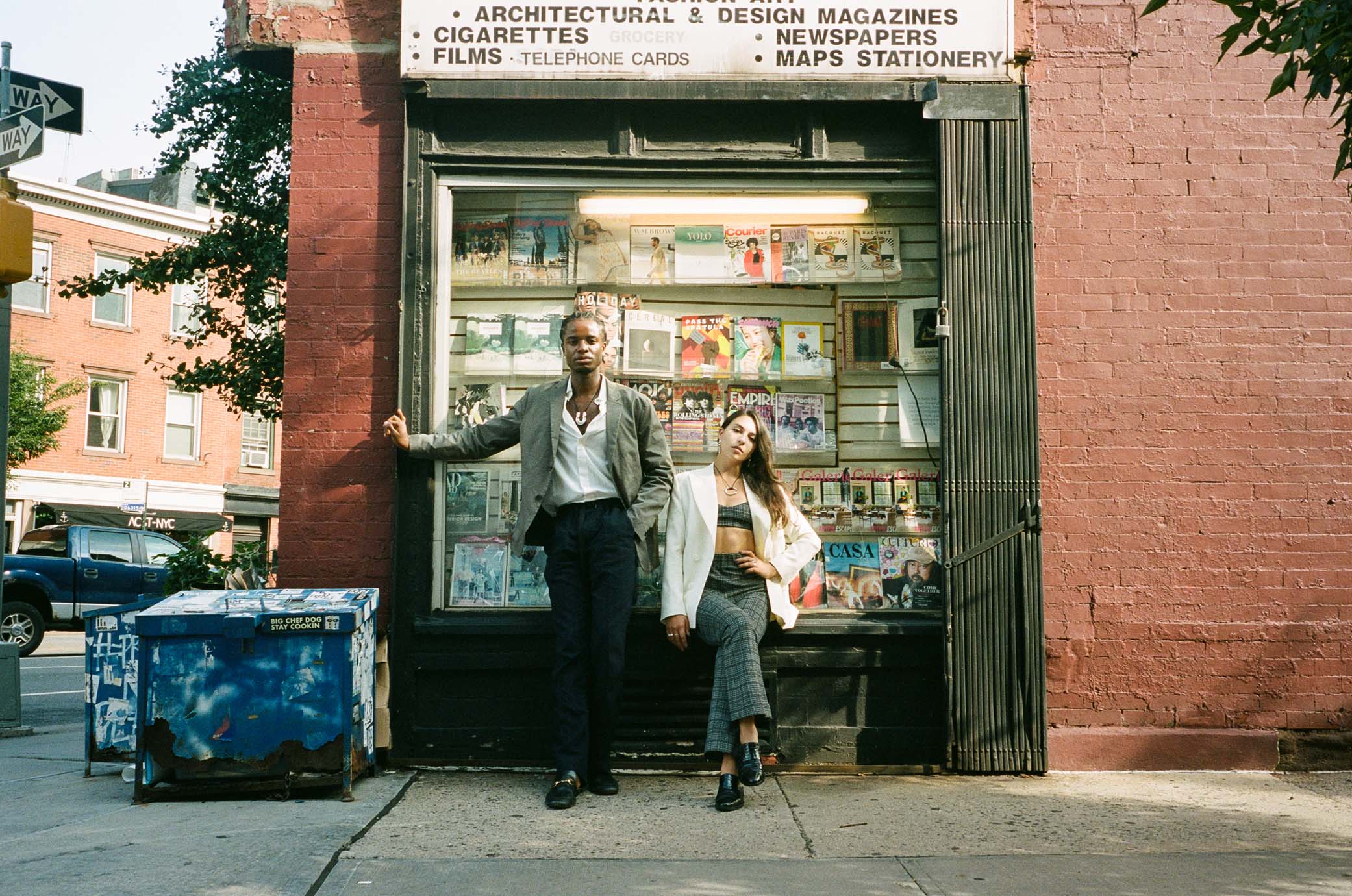 Tired of the traditional large-scale PR model that treats clients as strictly business and not people, Hannah Gottlieb-Graham set out at the beginning of this year to create a new way of giving voice to those creating meaningful work in the art world. At just 25, Gottlieb-Graham has years of experience working in the realms of editorial, photography, agencies and both the for-profit and non-profit sectors. Compounding her far-reaching experience, Gottlieb-Graham now sits at the helm of ALMA Communications, which she has dubbed "the antithesis of a PR agency." With an already impressive list of clients, including Antwaun Sargent, Andre D. Wagner, Miles Greenberg, Tyler Mitchell and Bernard Lumpkin, to name a few, Gottlieb- Graham's mark on the art world is just beginning to take shape.
MARIA VOGEL: Tell us a little bit about yourself. What is your professional background, and how did you end up in PR?
HANNAH GOTTLIEB-GRAHAM: I never imagined that I would be a PR girl. For many years I thought I would dance professionally. I ended up giving that up for various reasons and really fell in love with photography during my college years at Sarah Lawrence and Oxford. At the same time, I was always very interested in writing; both of my parents are writers. I had a pivotal career moment working for Elisabeth Biondi [former Visuals Editor of The New Yorker] when I was 19 or 20. She taught me a lot about how to be a powerful woman in photography and in the art world and was the one to tell me I should go into communications. I spent the next few years bouncing around to different agencies.
MV: This year you launched your own firm, ALMA Communications. What was the impetus for creating the company and what is it that you do?
HGG: I think it was the culmination of a lot of things. After going through all of my past working experiences and identifying specific skills I had, I decided I wanted to go out and continue developing my career on my own. My last project while working as the head publicist at Aperture, the exhibition The New Black Vanguard, lit something up in me—both as a project and for myself, realizing that I wanted to be my own person and work for myself.
Now, I work with a combination of artists, collectors, designers, stores and galleries to secure press, partnerships and publishing deals. While I do a lot of traditional press, mostly for exhibitions, launches or major initiatives for my clients, I also do a ton of behind-the-scenes work, acting as a bad cop for my clients and making sure they are happy with the projects that come their way.
MV: What has been one of your most exciting projects this year?
HGG: Bernard Lumpkin's book, Young Gifted and Black. It was the first book project that I signed on to manage after leaving Aperture and has been such a joy. We've really created a team around the project. Bernard and Carmine [Boccuzzi, his husband] are such mission-driven collectors, who really practice what they preach, which is honestly such a rare thing. Young Gifted and Black has been an enormous part of their lives. To turn their work into a physical object in the form of an exhibition and book feels so important. It's also come at a time in art history when projects like this really move the needle forward and keep the conversation going.
MV: What is a challenge that you face in the communications field and how have you worked to overcome that challenge?
HGG: It's a challenge to be a young woman running a business. There are societal expectations in place that leave me feeling that because I'm young I need to prove myself on a regular basis.
MV: What do you hope to change about the art industry with ALMA?
HGG: I try to have a really sensitive approach toward working with my artists and prioritizing their wants and needs. The first conversation I have when I decide to work with somebody is, "What do you want?" Instead of a pitch deck or preconceived strategy, I really try to keep things simple and figure out a way to make what they want come to life.
MV: Where do you see ALMA five years from now?
HGG: While the future is super important to me, I'm a very present-minded thinker. I never could have imagined what's happened in the last few months, let alone in the next five years. I launched this business in January, and got three months under my belt before the pandemic. It was absolutely terrifying. There was an interesting moment when protests erupted following George Floyd's death where I felt a resurgence of energy, both artistically and politically. At that point, a lot of people came to me wanting to work with me, knowing that I've been doing the work of engaging with artists of color for a long time. I wasn't expecting that to happen. Work has picked up since that time, which I couldn't have predicted would happen either. Who knows what will happen in the next five years?