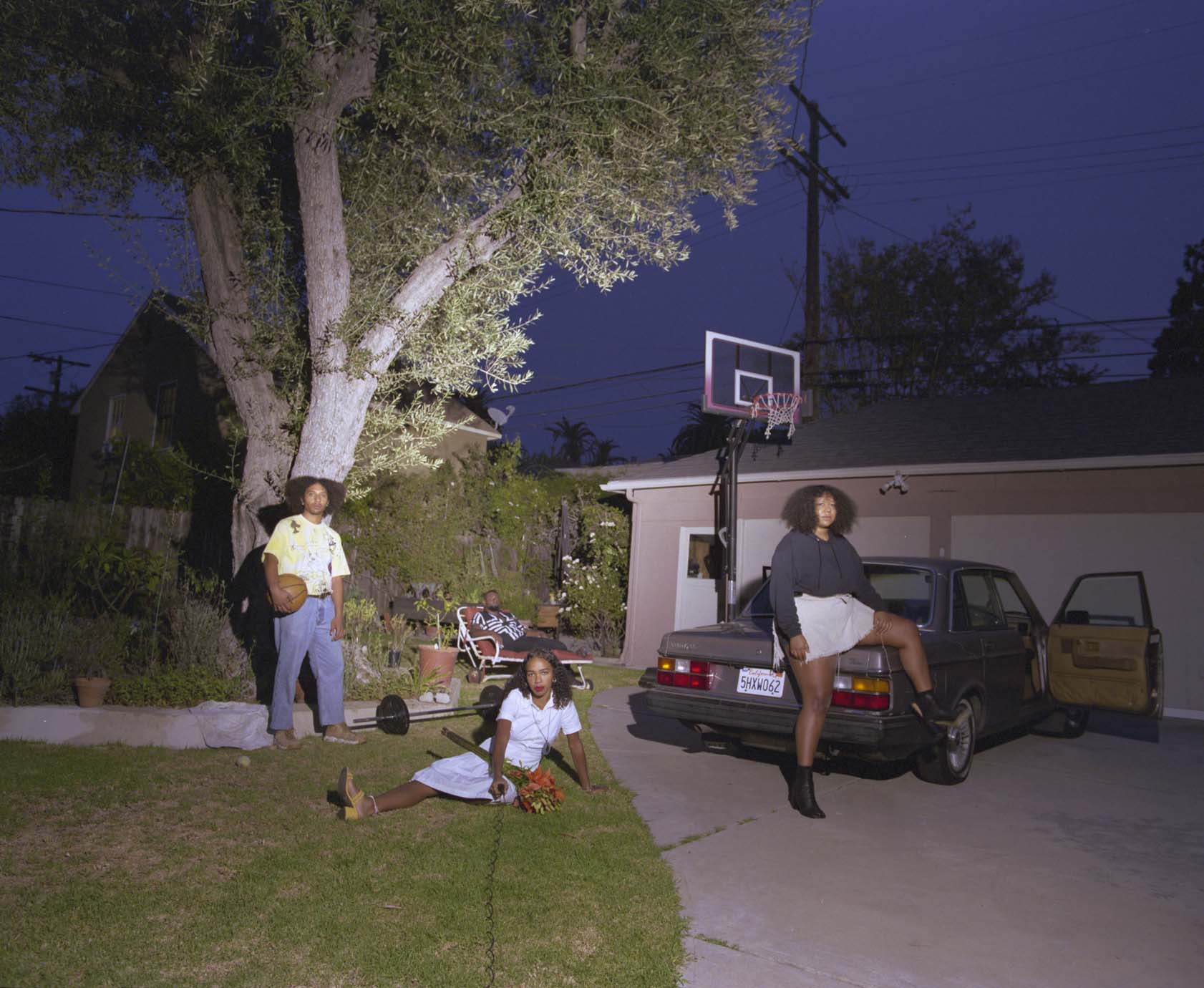 Youth culture has been an increasingly significant influence on art, music, fashion and politics. As a reluctant millennial myself, I'm often in dialogue with the generations before and after me on the recurring themes of independence, influence and power. I caught up with Los Angeles–based photographer Jheyda McGarrell to discuss her journey as a young artist and a few important lessons artists of any age should learn. In the first moments of our conversation, we laughed about our shared love of Larry Clark's Kids, a raw coming-of-age story with moments that mirrored my own formative years and served as inspiration for McGarrell's decision to become a visual storyteller. As a recent graduate of NYU, McGarrell isn't too far removed from the trials and tribulations of navigating young adult life in a big city and she's still figuring it out, joking, "My story isn't that long, because I'm still kinda young." McGarrell's mix of humility and bravado not only demonstrates her awareness of the time and space she occupies but also shows where she would like to go.
The first seeds of McGarrell's photography were planted after receiving a small point and shoot camera from her father, an accountant. With camera in hand, McGarrell honed her technique with landscape photos during a family trip to Guyana, her father's home country. In her middle school years, McGarrell upgraded to a Nikon DSLR. "We went to the pawn shop and picked it out together," she shares. "And then from there, I started taking little photo shoots down at the railroad tracks with all my friends and then I started carrying my camera around all the time." A child of two immigrants—an Afro-Carribean father and a Mexican mother—McGarrell recalls that "they wanted me to be a lawyer and I was in this program for Black people growing up called College Bound."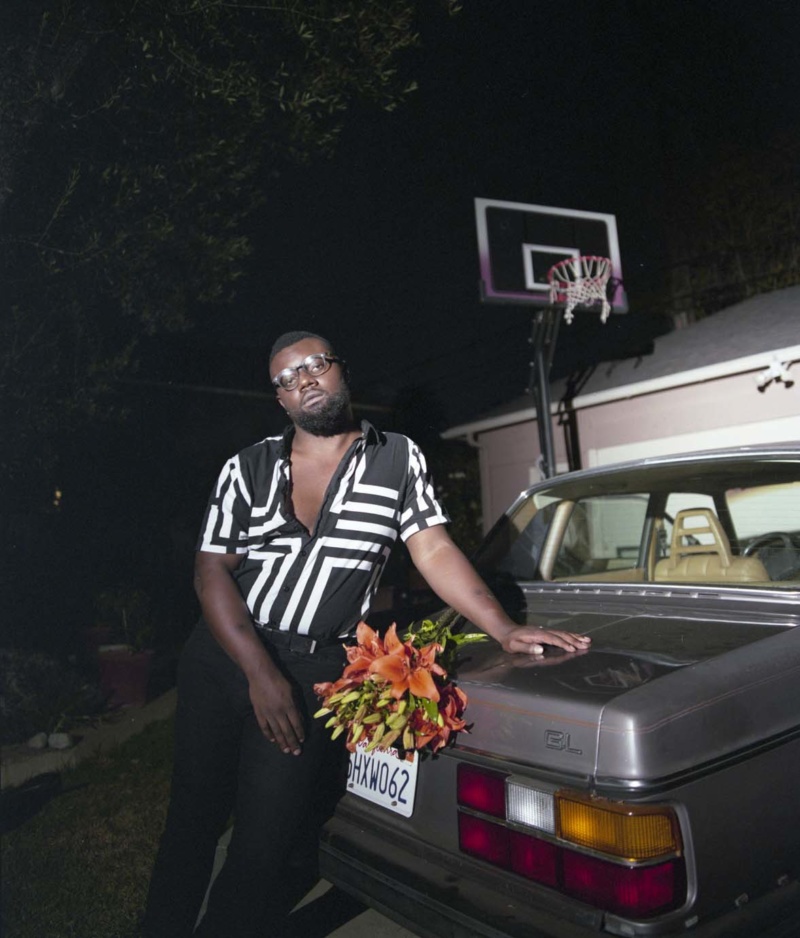 McGarrell was certainly college bound but had a different plan. She admits, "I lied to my dad for about a year and said I was in the business program." With the cat out of the bag, McGarrell lost financial support from her parents, so she relied on her scholarship funds and college meal plan to pursue her arts studies. Thankfully McGarrell's art network opened up new editorial and curatorial opportunities. Through the Art Hoe Collective, a creative platform for artists of color, she met peers and collaborators like Sage Adams.
Balancing school and creative endeavors wasn't nearly as complicated as navigating the media landscape and fighting for representation and inclusion. McGarrell reflects, "I feel like we moved past the space of having to just fight for pure representation and more into a space of having to fight for less exploitation." Exploitation certainly continues to present challenges for Black artists who might get pigeonholed into a particular aesthetic. she adds, "Sometimes I think that the only way currently for Black artists to become successful is if they present a fetishized view of Blackness." Also essential to McGarrell's practice is the need to amplify and clarify nuance in culture. The specificity of lived experiences, especially for a multiracial and multicultural artist, lends itself to a wide range of creative expression. McGarrell considers the path to true representation and inclusion is to move past stereotypes, and expresses her concern: "I feel like right now we are centering Blackness, but in a way that excludes different portions of Blackness."
McGarrell attempts to bridge these gaps in her work, which sometimes means having to say no or do things on her own terms. And while some of the "kids" are hitting the ground running, booking gigs left and right, McGarrell is more intentional about her approach to longevity. "I went to NYU for photography and imaging," she points out, "and now I'm getting my masters at CalArts for studio art with the focus on photography." Taking the time to learn from professors, artists and mentors like EJ Hill has helped McGarrell form new intentions around her work and community.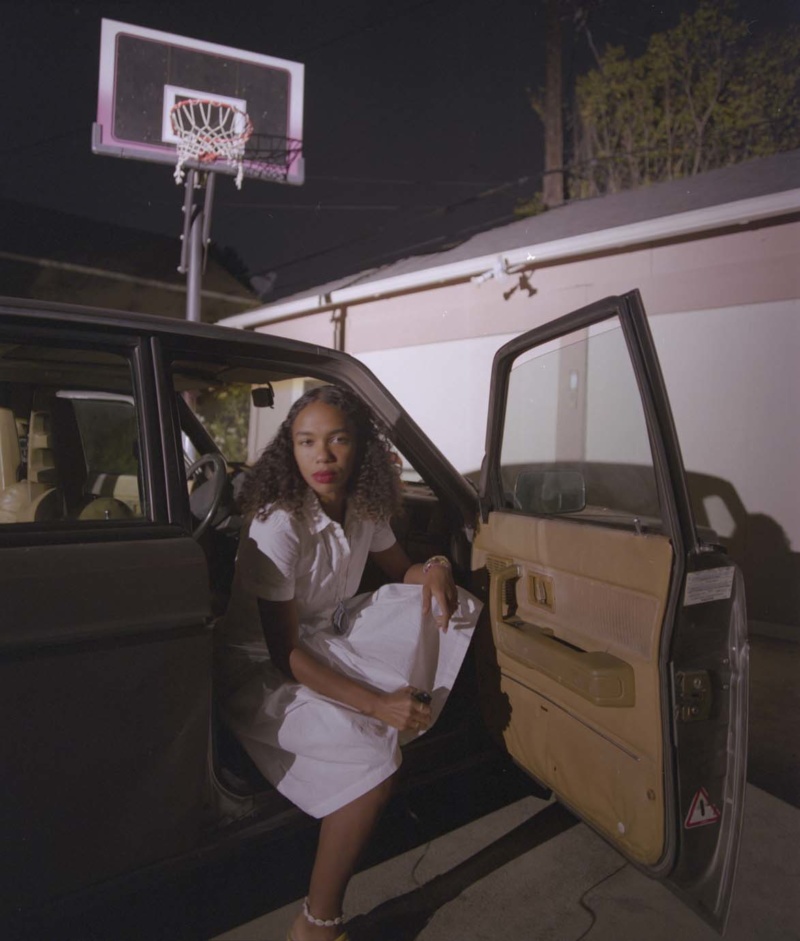 Looking at how other friends like Tyler Mitchell, Micaiah Carter and Munachi Osegbu have cashed in on newly opened doors and calls for representation, McGarrell and other young Black artists struggle to be seen, booked and busy, which leaves little room for error. McGarrell admits, "I think a lot of people, even me, expect that they are just gonna pop off, but being a Black woman in this industry and being someone who doesn't have the same type of process as people—it's hard, and sometimes I don't really like taking photos anymore." McGarrell hasn't given up her arts practice; instead she's spending time working alongside artists and organizers to build the Black Image Center, which aims to open new channels and resources for other artists to learn and grow.
"There are artists older than me who have been grinding for so long and still don't have any studio space," she shares, adding, "I just wanted to create something that isn't about me and will have longevity and give other people the opportunity to have an entry point." McGarrell points out, "I got to go to NYU and learn about photos, and a lot of people who live in South Central aren't going to get the opportunity to go somewhere and move to a whole different city, running around with a full scholarship. Here we can create something for people that have been working for so long, or for kids that want to get into it to finally have a chance, and that is so important to me."
McGarrell's new investment into community arts building comes at the perfect time, as the world continues to navigate the pandemic and calls for racial equity after the murders of Black people like George Floyd and Breonna Taylor shocked the world into action. The fundraiser for the Black Image Center is still ongoing, and McGarrell considers what's next for her and other artist—especially after the increased interest in Black artists and businesses wanes. McGarrell thinks about presumed allies, considering, "We have your attention for us dying. But what about your attention for us living? What about your attention for us creating? What about your attention for us expressing ourselves?" These are serious concerns, and McGarrell adds that those answers are "more important than what I'm doing next." She adds, "I don't know if anyone will let me shoot a campaign ever again. During this whole coronavirus, I haven't worked a single time except for a couple of online shows, but I'm not really concerned." Instead McGarrell wants to build a community resource where Black artists can continue to work, document their own stories and have access to materials and support. While young artists continue to dominate social media and "break the internet," McGarrell hopes instead to get off platforms like Instagram, which, as she puts it, "can be so toxic and crazy, where everyone stays calling each other out for no reason."
With this level of commitment and awareness, McGarrell will surely continue to thrive. She shares that despite everything, "I just want to make art and have longevity." And I have no doubt she will.