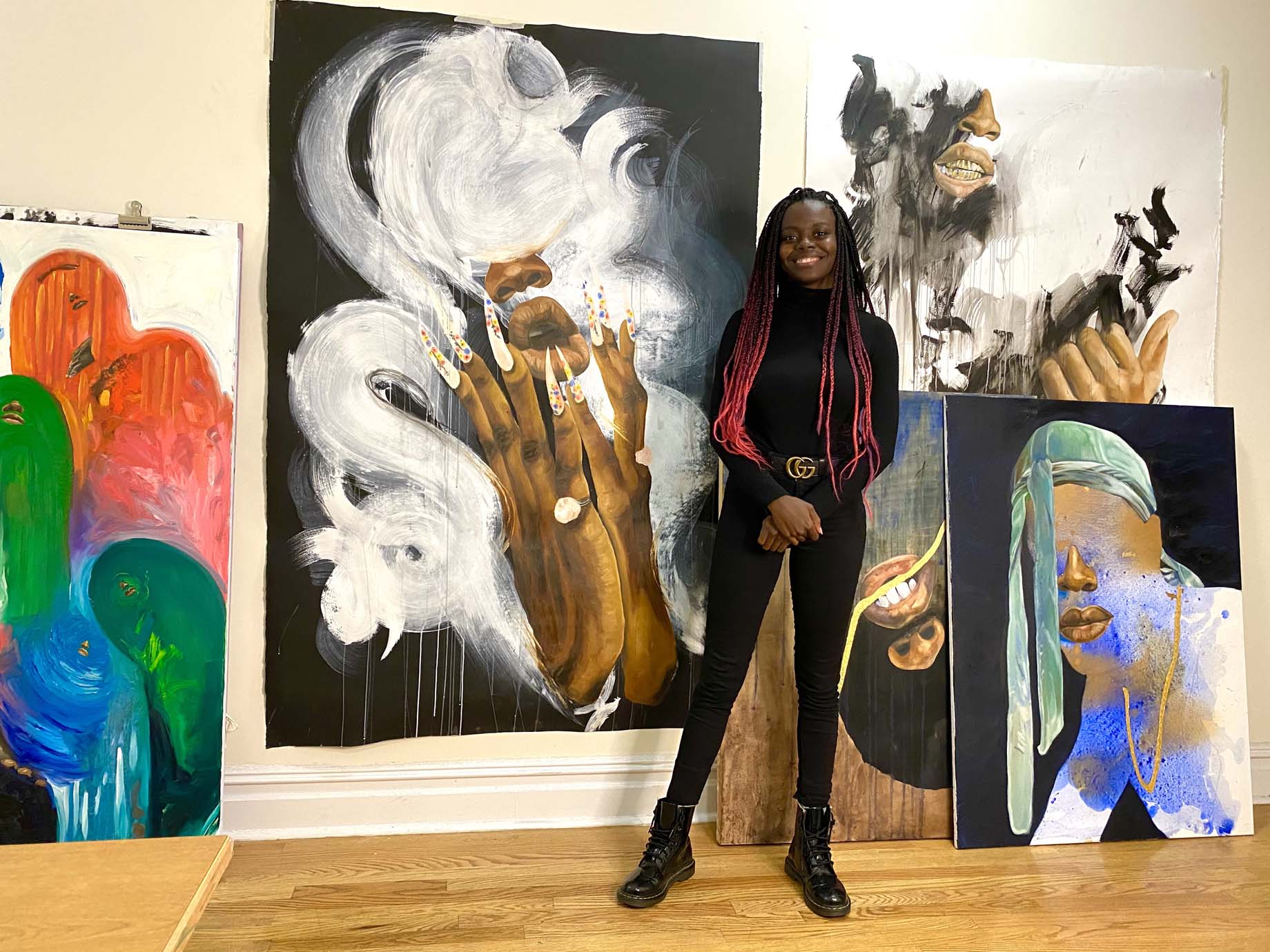 When Destinee Ross-Sutton was six years old, her teacher placed large canvases against the brownstone walls at her Harlem school, and invited her and the other children to have a go at mimicking the work of artist Jackson Pollock.
"That was the kind of education I had at the O'Gorman Garden," she told me recently during a phone interview. "It was a Montessori program, and within my first days of school, I was immediately exposed to another way of seeing the world than what I was used to in my tight- knit and sheltered Harlem community."
She remembers how excited she was, even at that age, about what she was learning. "We had rooms full of books with pages and pages of paintings, and people were suddenly asking me, 'What do you think?' That wasn't something I got asked often as a six-year-old."
Now, at 25, she's building a name for herself as an independent curator, art advocate and advisor to institutions and private clients. She focuses on contemporary art from artists of the African diaspora, and in the past year she's curated two exhibitions, most notably a virtual exhibition last July, called "Say it Loud, (I'm Black and I'm Proud)," in partnership with Christie's auction house. The show featured forty works by twenty-two international artists of African descent, with 100% of proceeds going directly to the artists.
Ross-Sutton began her career volunteering at the Museum of Contemporary African Diasporan Art in Brooklyn during college. She started making curatorial suggestions for fundraising auctions and discovered that her voice mattered, was heard and proved necessary in curatorial spaces. It was a short leap from there to becoming an advocate for artists.
"I want the artists I work with to know that their work has value and they are in more of a position of power than they realize." She doesn't want to see any more artists' markets suddenly thrown into chaos because a buyer flipped their work for a huge profit: "Artists should be surrounded by people who genuinely care about building their career, rather than taking advantage of them."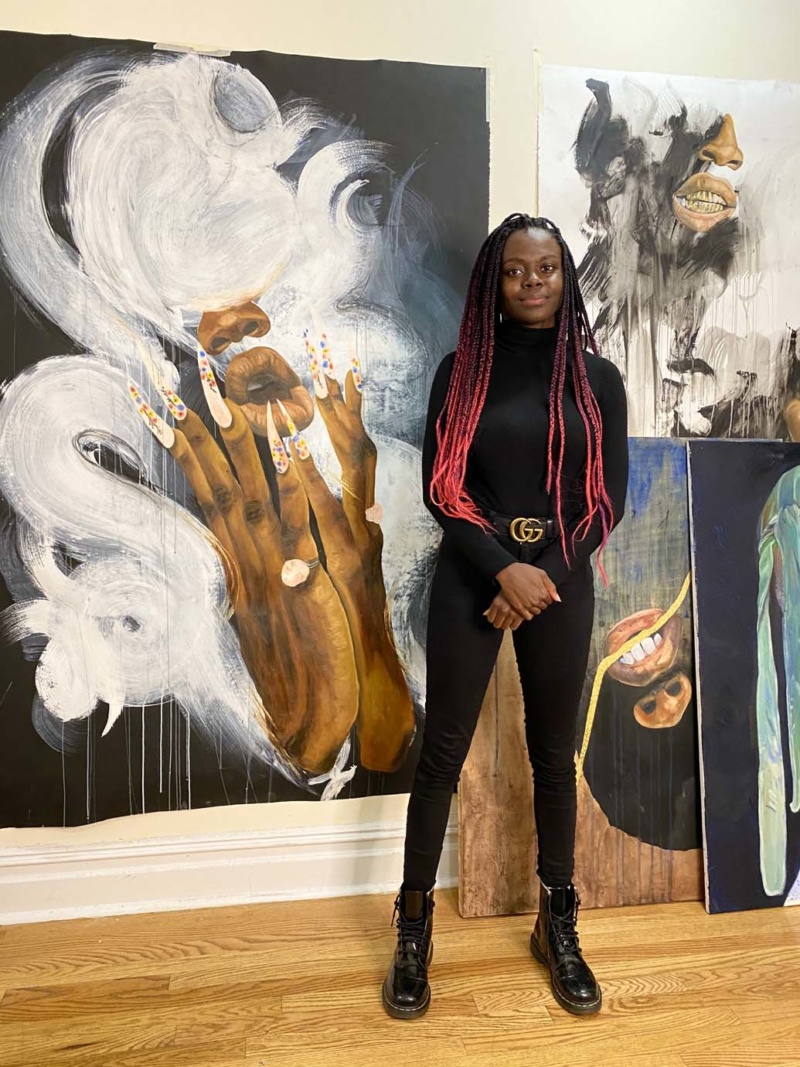 Ross-Sutton firmly believes that a percentage of the profit from any work resold should go to the artist. To that end, she drafted an agreement for buyers that she says is essentially "a litmus test to see if people want this to be a point of sale for future profit or to have the work in their homes, and in their families, and to respect the artist and their career."
Now Ross-Sutton is taking her own next steps in her art career. She recently launched Ross-Sutton Gallery, joining the digital platform Vortic as the first Black-owned gallery in its extended reality space. Her inaugural exhibition is called "Black Voices: Friend of My Mind," and will exist both online and at 155 Wooster Street, New York, the former SoHo space of renowned fellow female gallerist Paula Cooper. "It's going to be a nomadic international gallery," Ross-Sutton explains, and "Friend of My Mind" will be the first in a series of Black Voices exhibitions.
She's excited to continue to find ways to honor the talent of the artists she works with, while also making art more accessible to the mainstream: "I want young Black girls to see what I do, and not only imagine it for themselves, but even exceed me, if this is a career they would be interested in."