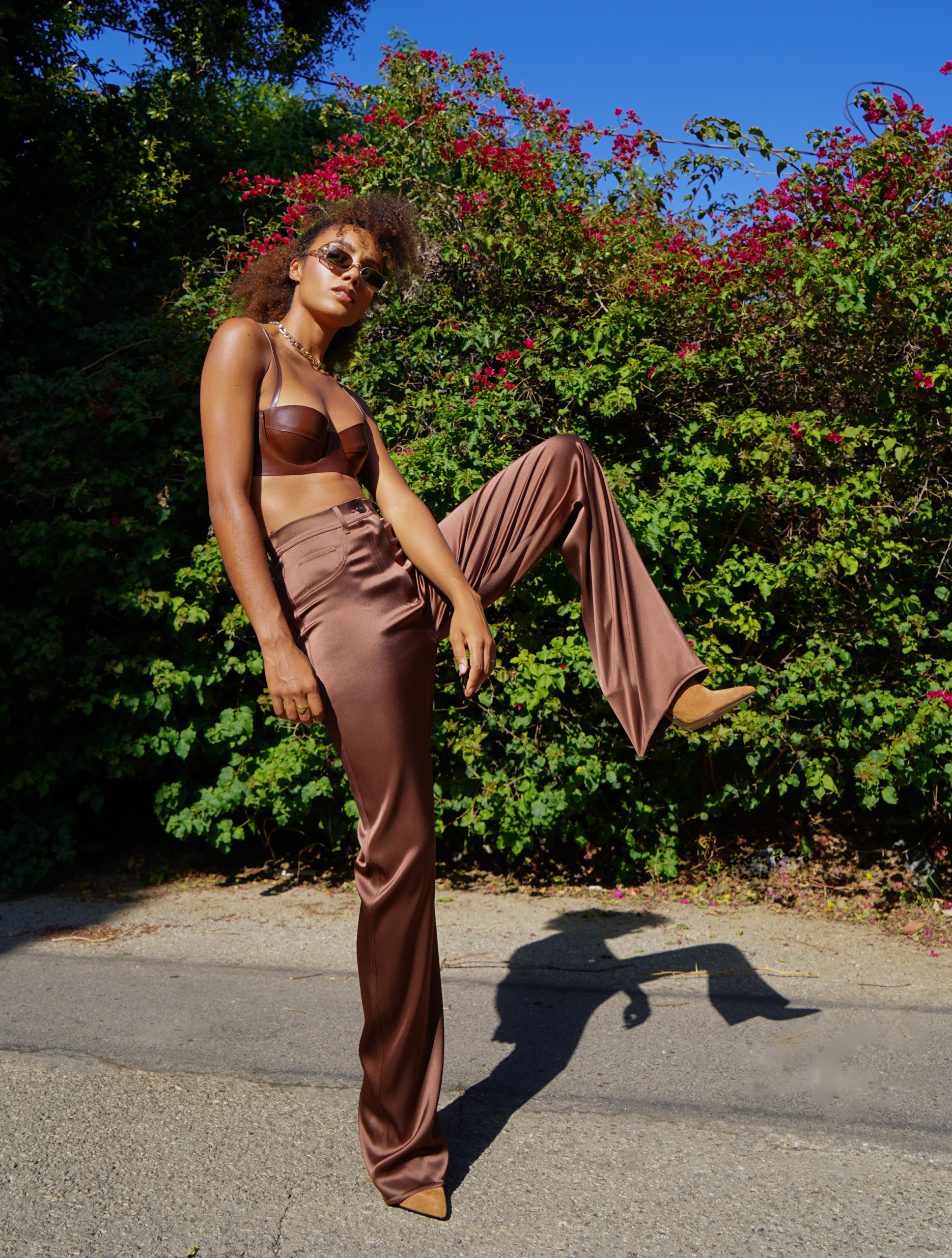 Maisie Richardson-Sellers never set out to become a superhero. "If anything, I thought I'd find myself doing theater," explains the in-demand actress, who first appeared onscreen in 2015's Star Wars: The Force Awakens. "I never remotely envisioned going to California and doing television and film, but it's unfolded that way. I suppose I had to learn the ropes as I went along."
Instincts have served the Guyanese-British actress, now 28, exceedingly well. Growing up in London and raised by actor parents, Richardson-Sellers was grounded in the worlds of art, politics and advocacy. She went on to attend Oxford, where she graduated with degrees in archaeology and anthropology. There she also pursued acting and directed plays, including Ntozake Shange's seminal For Colored Girls Who Have Considered Suicide/When the Rainbow Is Enuf.
While most of us had written off 2020 as a time entirely unsuitable for power moves, Richardson-Sellers has somehow achieved a marquee year. She has emerged as one of the industry's most commanding, agile and persuasive talents following a string of coveted roles that span film and television, cable and streaming services. In DC's Legends of Tomorrow, the actress was cast in dual roles as superheroes Amaya Jiwe and Charlie, the latter a rare instance of a Black queer character in a mainstream series. "I've realized the power of doing projects which deliver people complete joy and the ability to escape. Legends of Tomorrow is such a wonderful example of that," she says.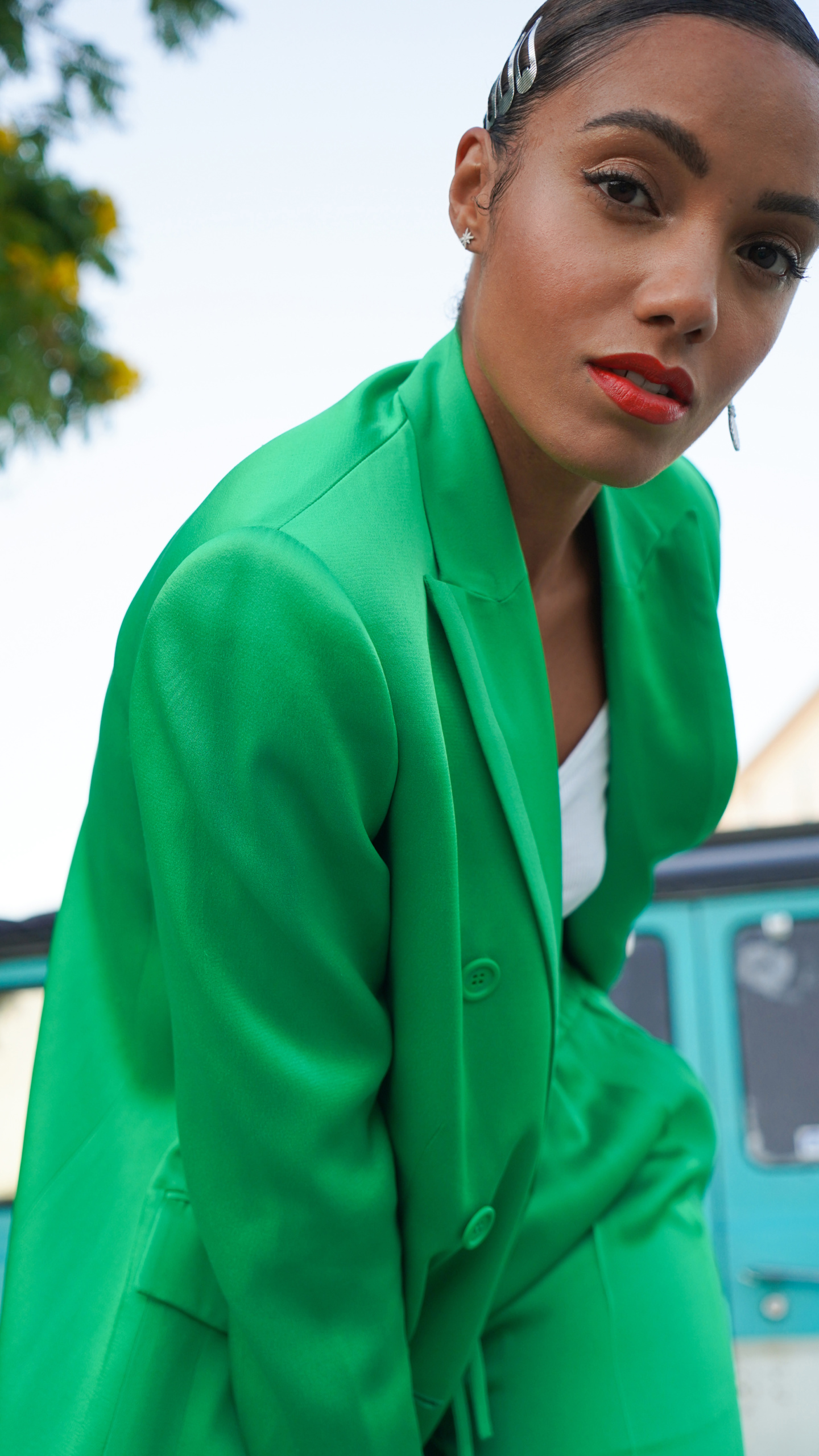 Richardson-Sellers has also been lauded for her work in Netflix's teen rom-com blockbuster The Kissing Booth 2, where she portrays Chloe Winthrop, a Harvard student whose preternatural elegance and somewhat implausibly first-rate character situate her as a rival to Joey King's Elle. Following the film's success, Kissing Booth 3 is slated to stream next year.
As a performer, Richardson-Sellers moves between dissimilar personas with alacrity, imbuing each character with uncommon dimensionality. But given the events of the past year, she has become increasingly determined to be the architect of her own stories. "The Black Lives Matter movement and the current political climate have allowed me to channel some of my feelings towards projects that can help heal and move the narrative in ways that I think are healthy and cathartic," she explains. "I've always believed that art really only makes sense when it carries a message. That message can be a break from the madness of daily life or something more cerebral and complex."
With Barefaced, a production company that she established during the pandemic, Richardson-Sellers envisions a 'safe harbor': a place of healthy dialogue, where representation and inclusivity are paramount. "Responsibility has become so important in everything I do," she says, determined to use her growing platform for good. "I don't want to continue be a piece in this traditional and very homogenous puzzle." She has begun working on a television pilot and limited series in collaboration with her partner, Clay. "I want to start conversations and build my own puzzle. When there's so much racism, homophobia and transphobia in the world, you need to sound the alarm to force others toward a place of self-reflection."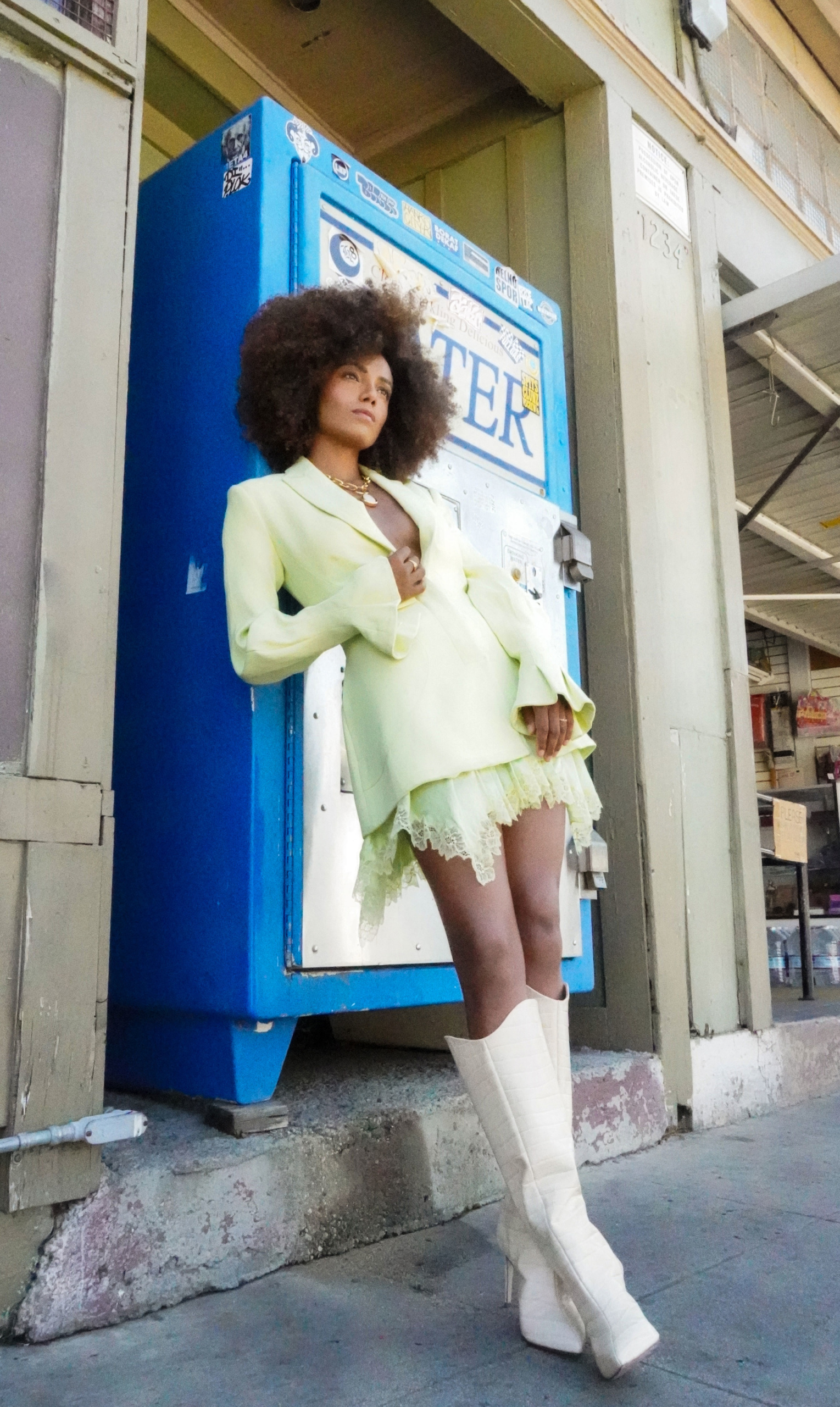 Sunday's Child, a short film Richardson-Sellers wrote, directed and executively produced, is the company's first fully realized project. The quixotic debut documents a pivotal day in the life of a queer woman of color and her journey to self-acceptance after discovering a local community of QTPOC (queer and trans people of color) artists.
"Not only did I want to tell a story that drew on my own identity as queer and Black, but it was critical to have a crew that reflected the story that was being told. It was such an amazing experience because we could all contribute our lived experience. You rarely see that in the big homogenous arena of Hollywood, and I think the work really suffers because of it," she says unapologetically. This kind of self-determination, which emphasizes collaboration, optimism and community, puts Richardson-Sellers in the company of an increasingly vocal vanguard of performer-creatives in Hollywood who are redrawing the industry's rules with tenacity and talent. While she relishes the chance to appear in other big budget studio pictures, she is ready to explore more natural humanistic terrain. "I am ready for new directions. I've done vampires, superheroes and Star Wars, and it has been an utter joy every step of the way. There's nothing quite like flying through the sky like a big kid playing dress-up."