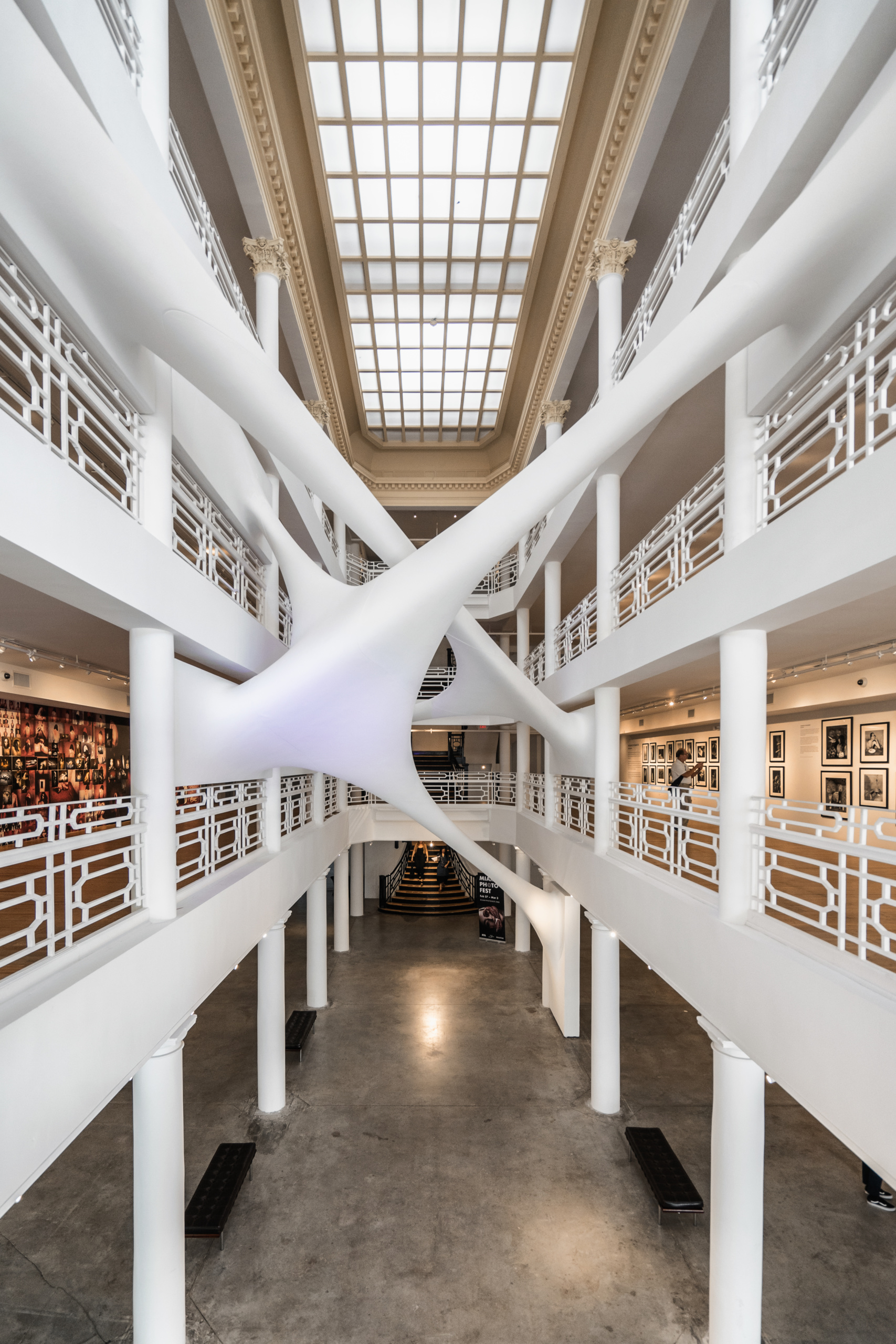 Design Miami/ Podium: America(s)
Moore Building
November 27 to December 6
Design Miami/ returns to its original home in the Miami Design District's iconic 1921 Moore Building this year for an edition simultaneously physical and virtual. In person, the fair debuts its Podium exhibition—curated by Aric Chen, it will feature nearly 140 contemporary and historical works by 57 artists and designers from the Americas and the globe—as well as booths from 10 international galleries and four Curio presentations. In the digital sphere, the fair will host a series of talks by powerhouse designers like Virgil Abloh, Katie Stout and Adam Silverman. All the works will be available for purchase both on-site and online.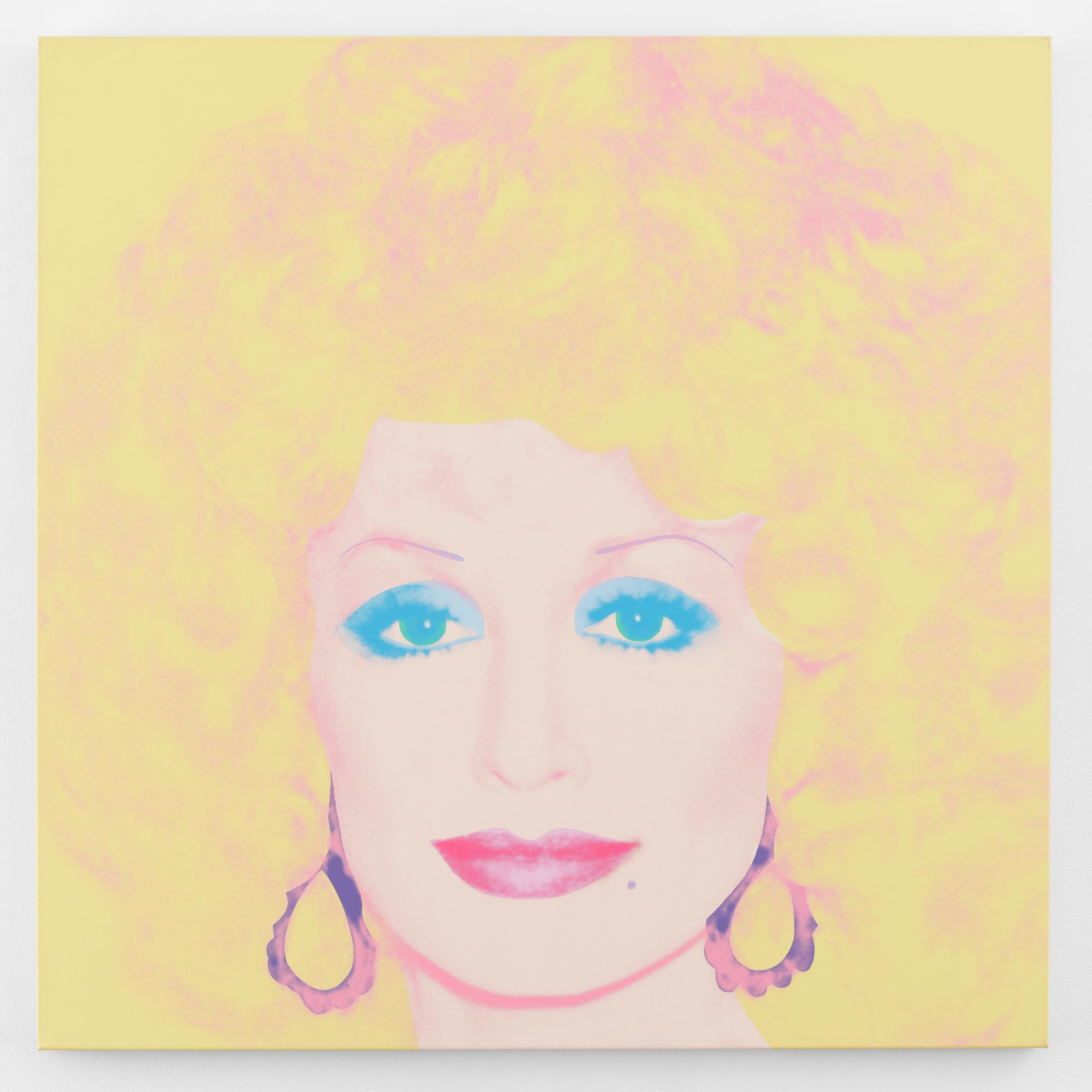 Lévy Gorvy x Salon 94 Design
3930 NE 2nd Avenue
November 27 to January 3
Art gallery Lévy Gorvy and design gallery Salon 94 Design are collaborating on a seasonal show of powerhouse pairings. Within an exhibition space intervention designed by Gabriel Chipperfield, son of British starchitect David Chipperfield, paintings and sculptures by contemporary and historical master artists from Lévy Gorvy's program including Alexander Calder, Enrico Castellani, Francesco Clemente, George Condo, Richard Diebenkorn, Martial Raysse, Jesús Rafael Soto, Michelangelo Pistoletto and Andy Warhol will be displayed alongside playful works by master designers including Martino Gamper, Donald Judd, Max Lamb, Kwangho Lee, Philippe Malouin, Carlo Mollino, Gaetano Pesce, and Tom Sachs. The galleries will also present a new collection of jewelry by two current creative stars, designer Liz Swig of LIZWORKS and artist Rashid Johnson.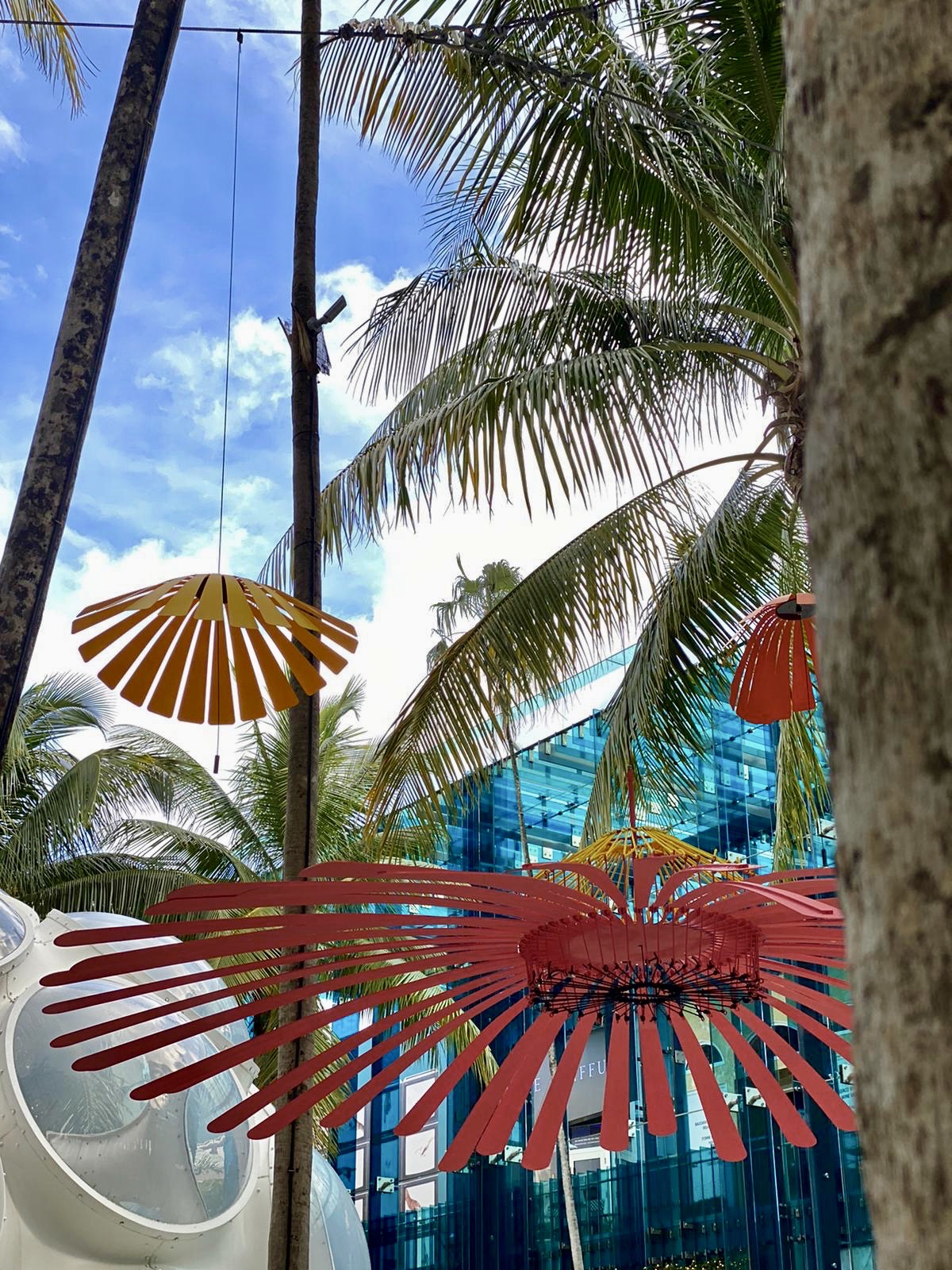 Design Commission: Great Things to People (gt2P)
Miami Design District
Debuting November 27
Following in the footsteps of Fernando Laposse, Dozie Kanu, Charlap Hyman & Herrero and others, multidisciplinary Chilean design studio Great Things to People (gt2P) has been awarded this year's annual commission to create and install new, site-specific work throughout the Miami Design District. The project, "Conscious Actions," is a series of interactive, playground-like sculptures that remind users that every action has a reaction in changing our surroundings. The firm is developing local programming around the works, which, when engaged, create patterns, shapes and kinetic surfaces and hopes that the "socially conscious project," chosen by the MDD and Avana Projects, will encourage participants and passersby to "think about how our actions impact our environment."
Ramiken
3930 NE 2nd Avenue, Suite 202
November 27 to December 19
Several galleries that might usually show at Art Basel Miami Beach (canceled this year in favor of an online experience) are opening temporary pop-up locations in the Florida sun for the duration of art week, or longer. At its Miami seasonal space, the Bushwick, Brooklyn-based gallery Ramiken is showing new work by artists Andra Ursuta, Jean Katambayi Mukendi, Eli Ping, Sven Sachsalber, Kristi Cavataro, and Phillip John Velasco Gabriel. For those galleries who are planning to open such spaces in the Miami Design District, a mixed group show is fulfilling the role of a more traditional fair booth. Jeffrey Deitch
182 NE 39th Street
November 27 to December 31
For a show that knows exactly how you're feeling, catch Kenny Scharf's "Moodz" at Jeffrey Deitch's temporary Design District gallery. One hundred-one of Scharf's emotive face paintings will be on display, a series the artist began in 1981, and most recently showed at Deitch's permanent space in Los Angeles. Using spray paint, the artist has captured over four hundred expressions, based on his own emotions, with no two alike.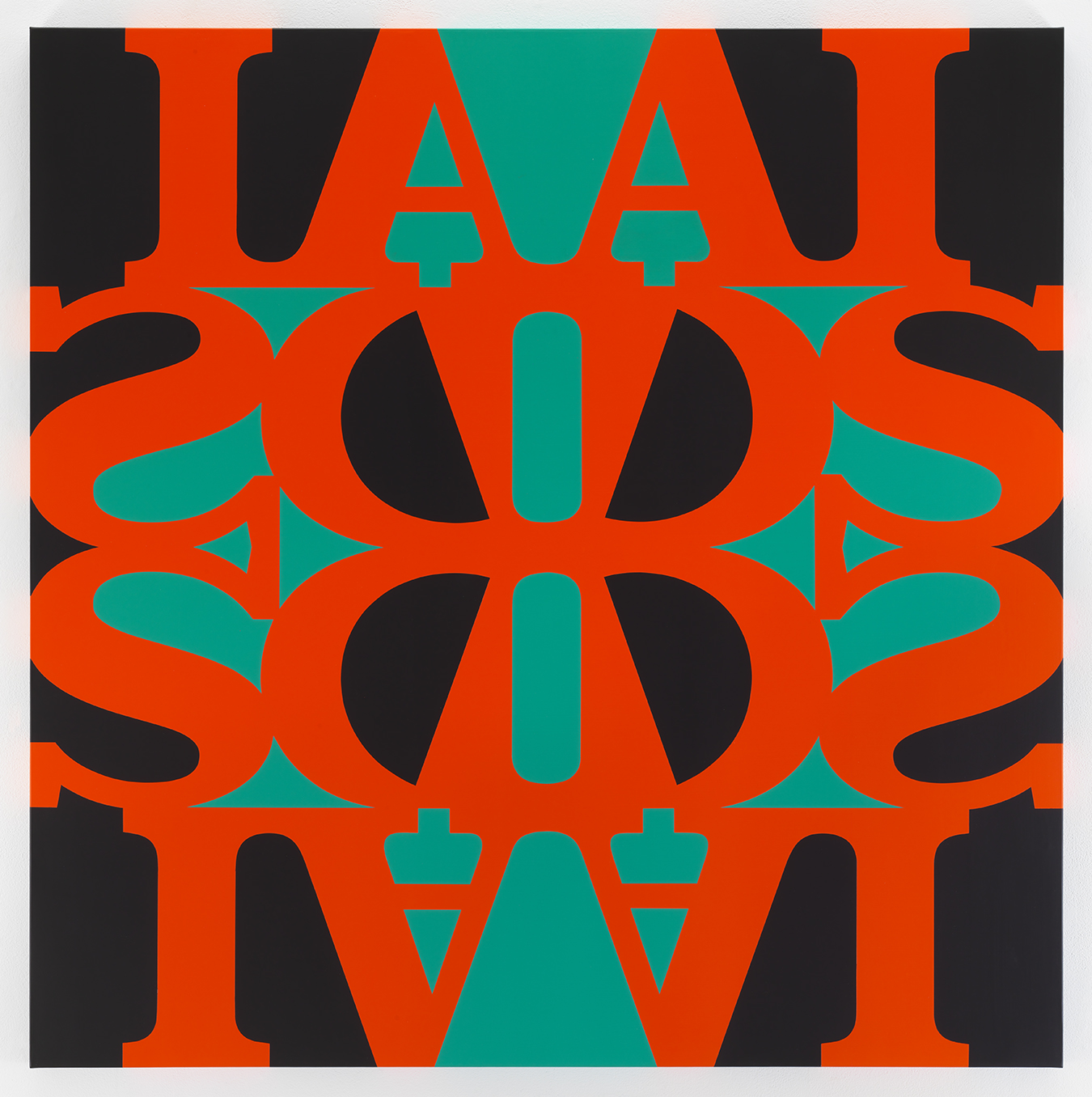 Mitchell-Innes & Nash
119 NE 41st Street
November 27 to January 4
Over the next five weeks, Mitchell-Innes & Nash's seasonal space will host a series of shows, the first of which features artists Gerasimos Floratos, Eddie Martinez, Pope.L and Brent Wadden. Co-owner Lucy Mitchell-Innes notes that the gallery is looking forward to engaging with artists, collectors and curators, "all of whom have told us how eager they are to view art in a gallery setting as opposed to virtual viewing rooms." OVR it, indeed.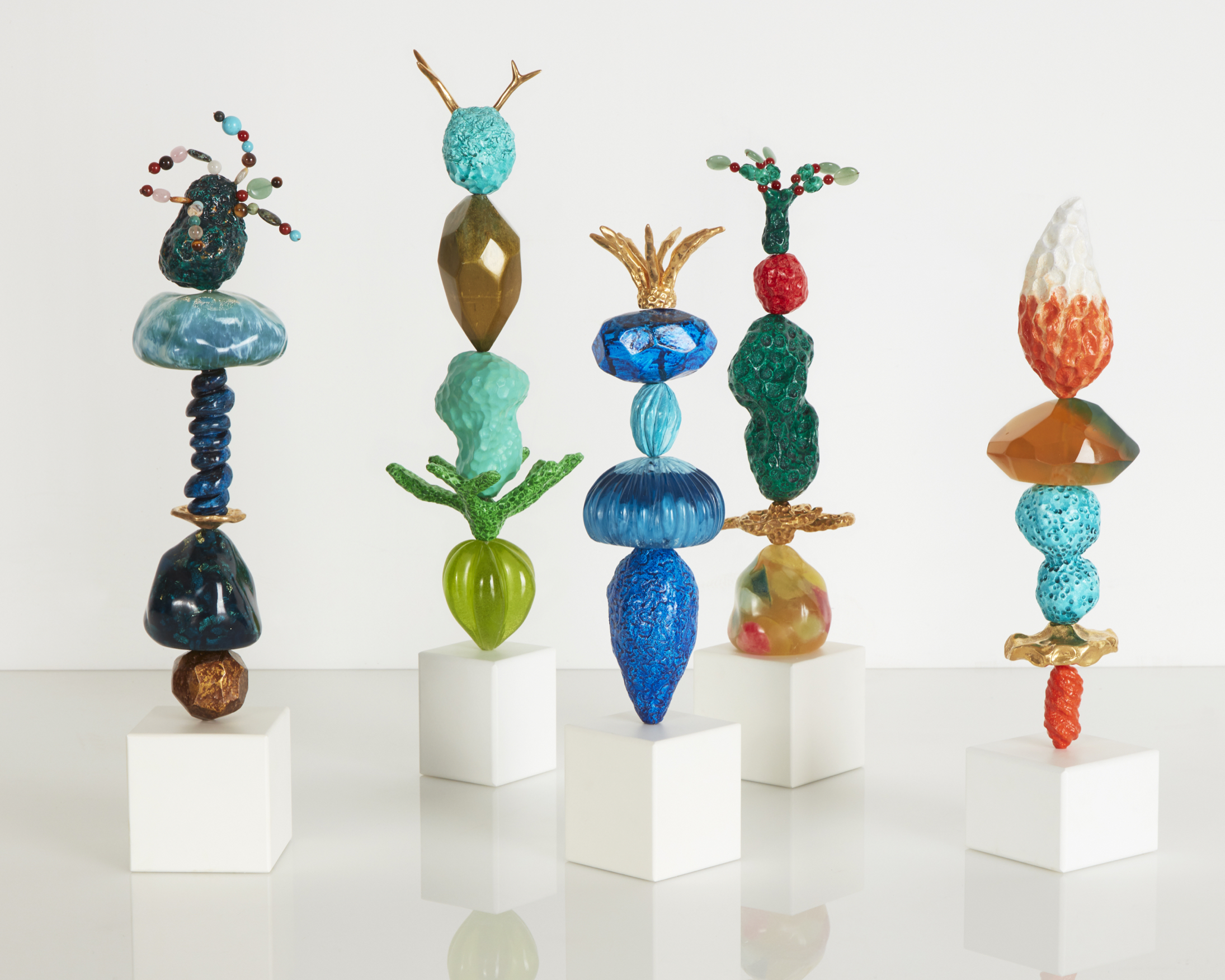 R & Company x Cultured
140 NE 39th Street, Suite 105
December 1 to 31
Design gallery R & Company is partnering with Cultured magazine to curate "Full House," a collectible design pop-up exhibition in the Miami Design District. Featuring R & Company favorites like the Haas Brothers and Katie Stout as well as independent newcomers like Brain Rochefort, Stephanie H. Shih, Travis Boyer and Trueing, the show will engage the collector community directly, amplifying the work of its artists and helping to address the immediate needs of a COVID-striken industry.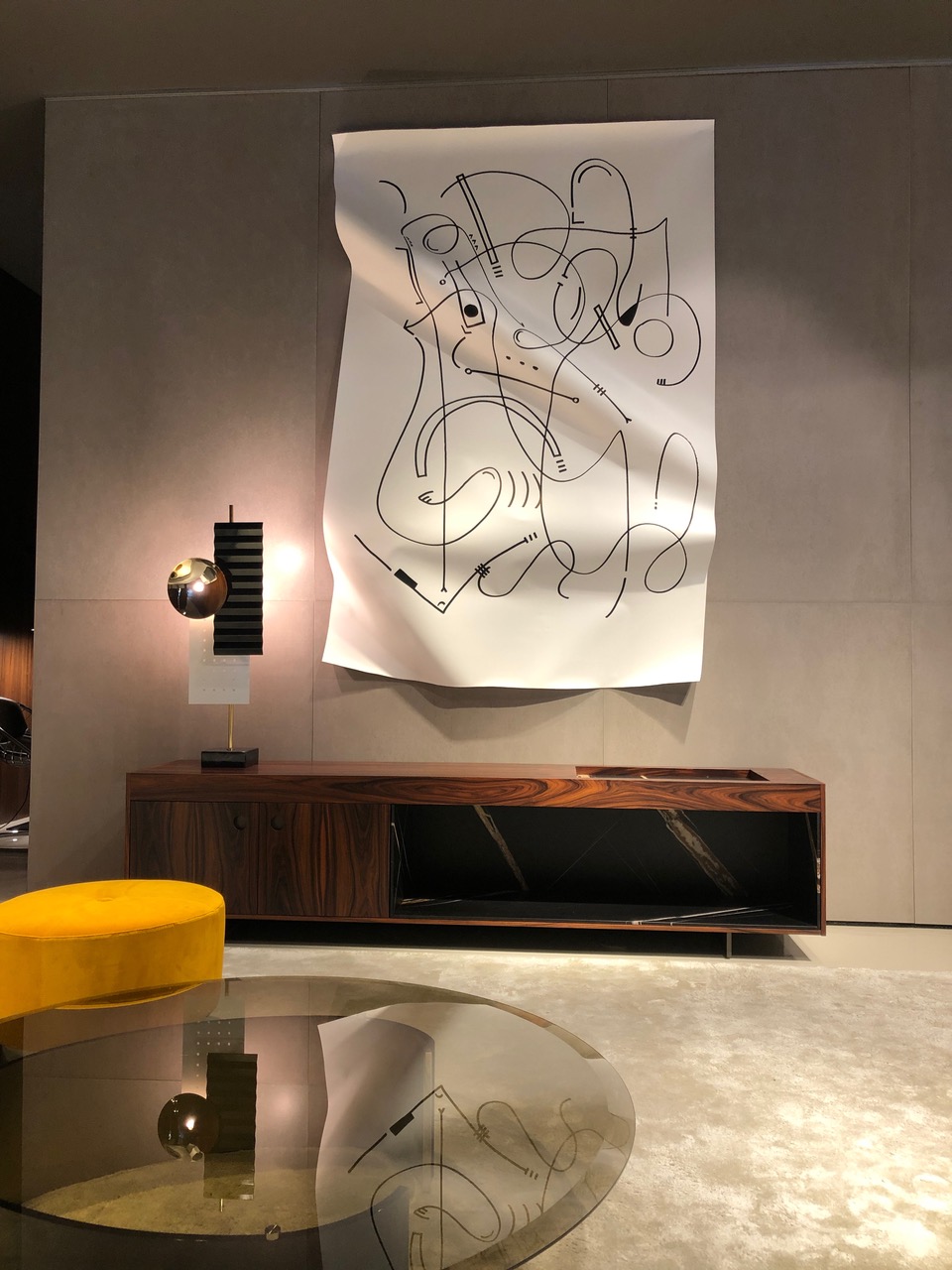 Minotti
3801 NE 2nd Avenue
December 1 to February
To discover local talents, head to Minotti's Design District flagship. The Italian furnishings company will host "Combined Strength," an exhibition of four decades of artwork by seven Miami-based women—GeoVanna Gonzalez, Nereida Garcia Ferraz, Najja Moon, Christina Pettersson, Cristina Lei Rodriguez, Nina Surel and Juana Valdes—curated by Fountainhead Residency cofounder Kathryn Mikesell. The works are displayed as they might in a stylish home, arranged with Minotti furnishings and accessories.