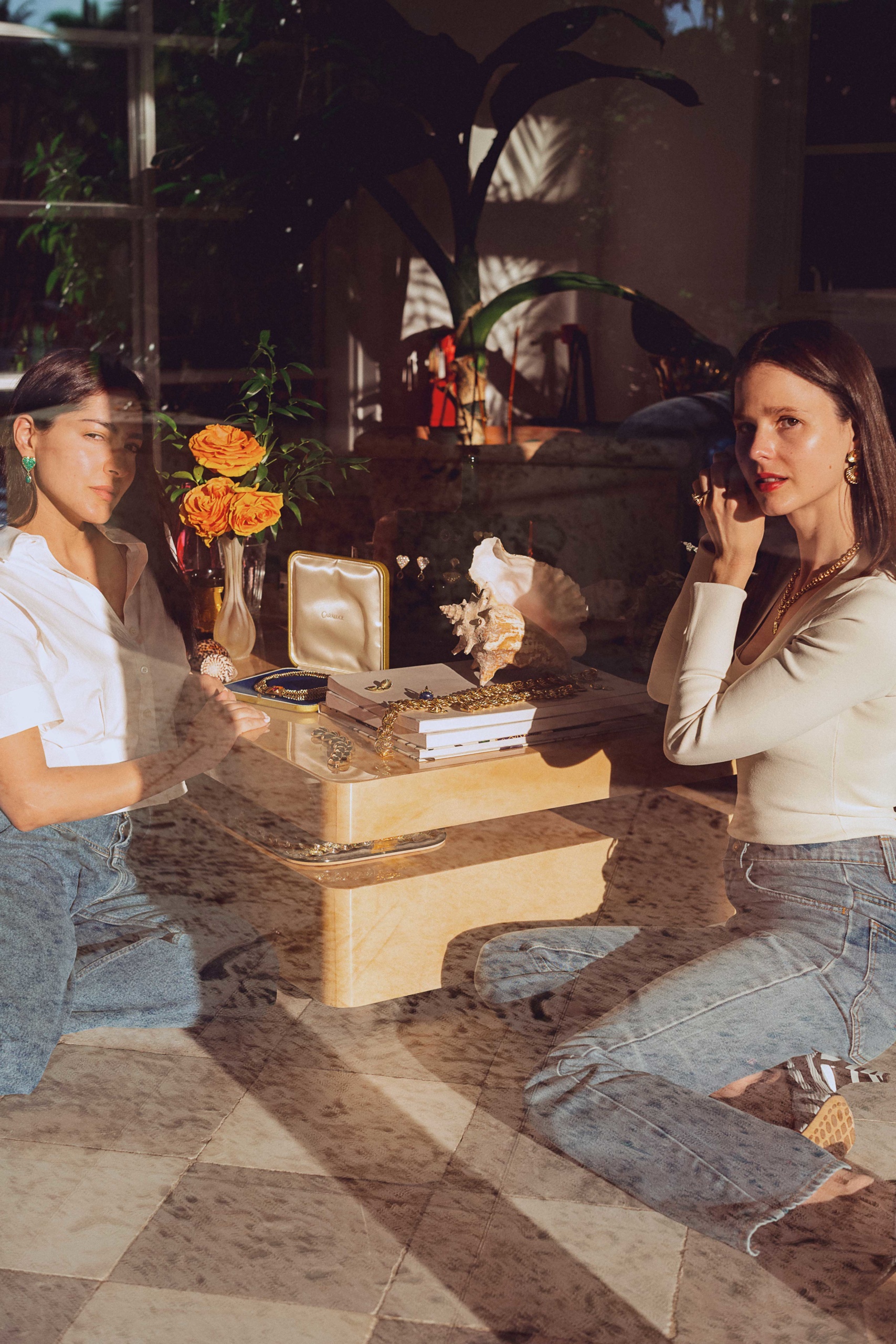 Miami's reputation for world-class art and design has always relied on the contributions of a small albeit outspoken circle. As a result, there are almost no preconceptions about the typical Miami creative, in the same way that Los Angelenos and New Yorkers always seem to fit so neatly into theirs. If they are anything like the few I do know, I can surmise an unusually glamorous yet down-to-earth bunch. Take for example, Rachel Korine and Maky Hinson, whose shared vision radiates an old world sensuality that reminds me of what it must have been like to be a fly on the wall of architect Dante Bini's La Cupola, where a barefooted Monica Vitti walked down stone steps to drink coffee with her lover, director Michael Antonioni, on their terrace overlooking the Sardinian coast. I'm not too far off. Caraluce, Korine and Hinson's joint creative venture, got its start in 2019 when the duo's mutual admiration for historical design crystallized into a jewelry line. "I've always been attracted to antique jewelry with an emphasis on 1970s Italian pieces and that Miami yellow gold thing," Korine says. "The pieces we design for Caraluce come out of that tradition, but with a focus on something else we both love: flowers."
The Fairchild Tropical Botanic Garden in Miami provides an endless mood board for the friends, who not only share an appreciation for gemstones and florals, but also the experience of motherhood and a central role in the city's contemporary art scene as collectors. You can see all these influences coalesce in their bold settings: big seashell earrings with pearl-tipped tongues and diamond pendant necklaces made to look like a glistening slice of star fruit. The Caraluce mood is gaudy yet delicate like the golden tremble that alights the surface of a Danish still life.
Greenery has occupied an even more important role in Hinson and Korine's work since the start of COVID, when Caraluce made a pivot to include a floral arrangement delivery service. "At the beginning of the pandemic, I was bringing friends bouquets as a way to stay in touch," Korine recalls. "Then we realized we could do this to raise money for a cause we care about." New to the florist game, Korine and Hinson are approaching the business more like a gallery scheme than the average petal pusher. The vases that Caraluce Florals uses are sourced by Hinson and Korine from around the world, from Murano to Mexico City, making the ephemeral gift of flowers more permanent. Next up, the partners plan to engage artists like Mark Gonzalez to create custom vessels for extra special deliveries.