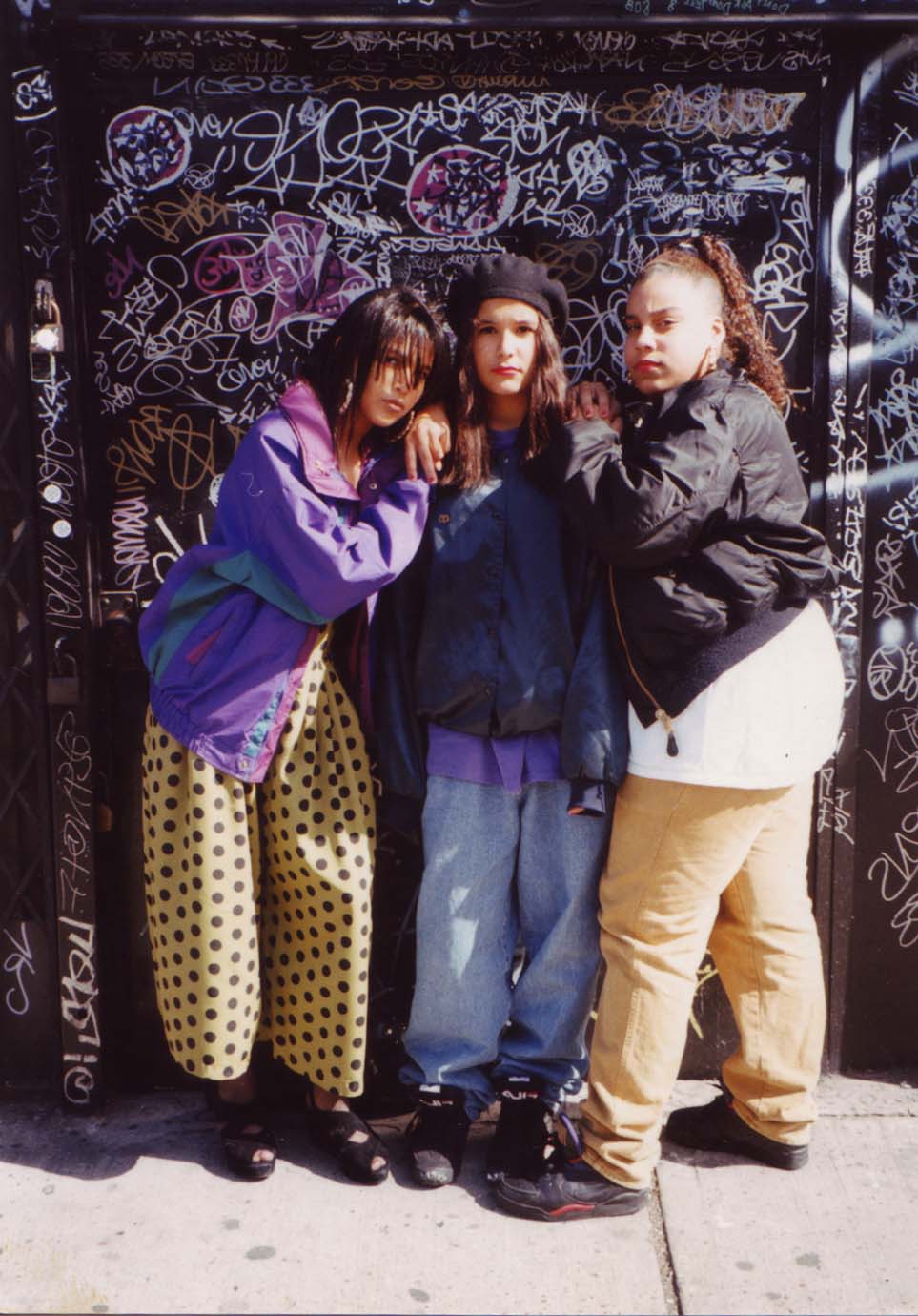 A gigantic cardboard tube of toothpaste. The vinegary miasma of aging film, percolating in a cramped closet. Grapefruit skin—a common canvas for tattoo apprentices—inscribed with ink. My memories of working as Clayton Patterson's intern over a decade ago are sparse but vivid. The day we met, I'd been given the unenviable task of photographing my then-boss's art-world friends at his first opening; blessedly, Patterson was one of them. Spotting my Contax T2 and visible confusion, he offered to guide me, suggesting I photograph first Jeffrey Deitch's date, then Deitch himself, so as not to appear too starry-eyed. I felt, suddenly, briefly, purposeful and confident.
Perhaps it's the ceaselessness of Patterson's work that prompts the flickering of my memory—I'm compartmentalizing, or trying to. Nicknamed the Godfather of New York's Lower East Side, the photographer and archivist, born in 1948, and his partner, artist Elsa Rensaa, are now the caretakers of his archive: an extensive historical record containing decades' worth of documentary footage (nearly 3,000 hours), photographs and physical ephemera gleaned from the Lower East Side's varied communities, beginning around 1980 and ending never. Laminate binders of heroin bags, each with their own stamp. An audio interview with Angel Ortiz, also known as LA II, the Puerto Rican street artist with whom Keith Haring collaborated and from whose style he often borrowed. Videos of drag shows at the Pyramid Club and Bad Brains at 1018, straight from the mosh pit. Artwork by the city's gang members, side-by-side with the work of their rivals. Footage of East Village community meetings to support the neighborhood's houseless population, circa 1989. Videos of the 1988 Tompkins Square Park police riots that caused Patterson to be jailed and blacklisted by the NYPD (the instances of police brutality caught on camera got several cops indicted or fired and Patterson, who began working actively with his community to fight gentrification, became their target). The crux of it all: thousands of portraits of neighborhood residents—punks and cops, gangsters and grandmas, skaters, schoolkids, friends and strangers—snapped in front of Patterson's building, a collection now known as the "Front Door Photos."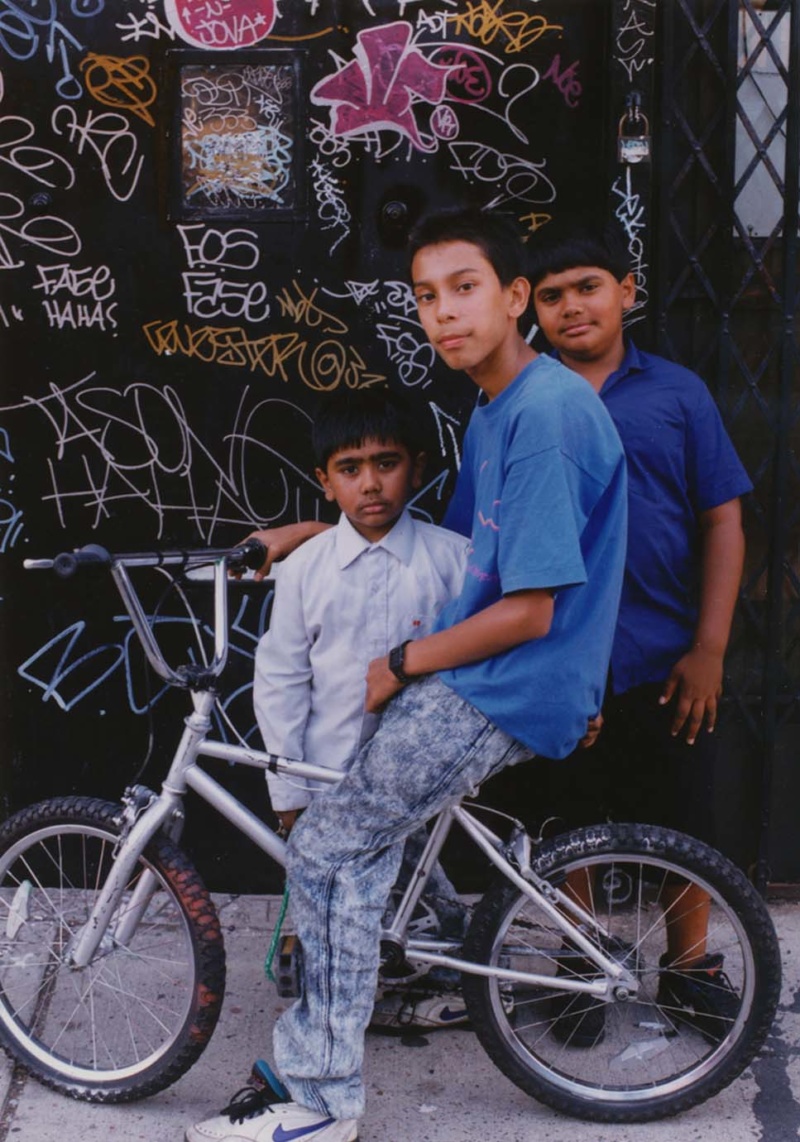 In Clayton Patterson: Outside In, a catalogue for Arturo Vega's 2015 project Howl! Happening, Ai Weiwei, Patterson's longtime friend, recalls: "He has devoted himself to recording what is really going on, to giving his true account." The archives were also featured briefly in an episode of Anthony Bourdain: Parts Unknown, where Patterson reminisced about the New York of the 1980s. Patterson reminisces often. We're on the phone, and he's recalling the Deitch photograph—"In those crowds, everybody's watching everybody else," he laughs. "Assuming everyone is defensive anyway, you can roam the room." Patterson has a preternatural comfort with in-betweenness endemic, I think, to many photographers, though he doesn't refer to himself as a photographer: the ability to sit on a moment's fringes while remaining fully immersed within it. "When you delegate it to a profession, you're separate from the larger population. Part of my message is that anybody can do what I do."
We travel back in time to his first years in New York; he and Rensaa visited as art students before moving to the city from Calgary, Alberta in 1979. In 1983, they moved into 161 Essex Street, where they still live today. "It was possible to live here because there was cheap rent," he says. "They used to have 99-cent breakfast. People could sit there, smoke their cigarettes and talk all day for 99 cents." Ease is what he's getting at—a lifestyle that made room for spontaneity.
Eventually, folks were coming to get their portraits taken at 161's door. And to hang out. VR1, a scientist who was once one of many street artists tagging the entryway, was fourteen when he met Patterson. "It started with taking pictures at the door and catching tags, but there was always small talk," he tells me. "It developed into decades of friendship." In the images, kids laugh in front of the door's numerous markings, mothers hold their new babies, artists point to their tags, flaunting. There is no specific demographic—Patterson documented everyone, for a long time; through the portraits, you can watch children grow up and have kids of their own. There's a feeling that doesn't abate through the years, photo after photo: a claiming of the space as something that once belonged to everyone who chose to make it theirs. If you don't know, now you know. "Not only are you capturing a moment, you're building a human connection," Patterson says. He recently sent one woman her portrait from the mid-'80s, when she was a teenager; it brought her to happy tears.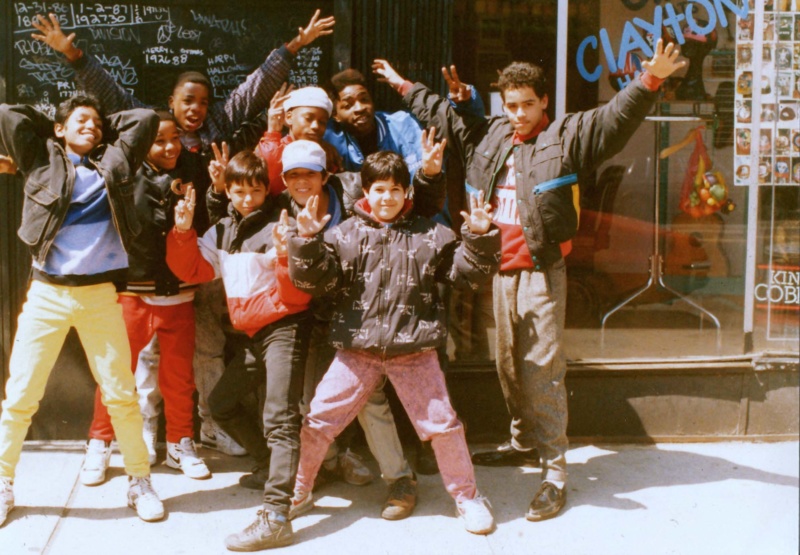 Since the early aughts, Patterson's archives have been utilized for different media: Captured, Dan Levin and Ben Solomon's 2008 documentary on Patterson's work; The Front Door Book, an oral history published by OHWOW press in 2009; 2012's Jews: A People's History of the Lower East Side, an anthology edited with Mareleyn Schneider; and, in 2016, The Street Gangs of the Lower East Side anthology, edited by Patterson and José "Cochise" Quiles and catalogued in full on the website for NO!art, an arts collective founded by Holocaust survivor Boris Lurie alongside Sam Goodman and Stanley Fisher, and of which Patterson is an integral part. This past summer, Patterson became the subject of Clayton: Godfather of Lower East Side Documentary, a graphic novel written by Julian Voloj and illustrated by seventeen artists. Photography, arguably, often creates a hierarchal separation between photographer and subject, but Patterson always defers to everyone else. I hope his archives make their way into an academic institution or library, where they can be utilized and explored forever. "People should have access to the reality of what came before," says Patterson. "Everybody knows about 'the king,' and I don't really get that. It's important to see the life of the people." His next project is the Lower East Side Tag History Project, for which VR1 is decorating the front door with hand-styles from eras past. "We looked through all the archive photos; we're creating a matrix to put on the door," says VR1. "These graffiti artists are part of Lower East Side history. Even if they came from outside the States, they came as far as Clayton's door." Clayton's Door: an ever-changing altar, a literal threshold between past and present. It feels eternal.