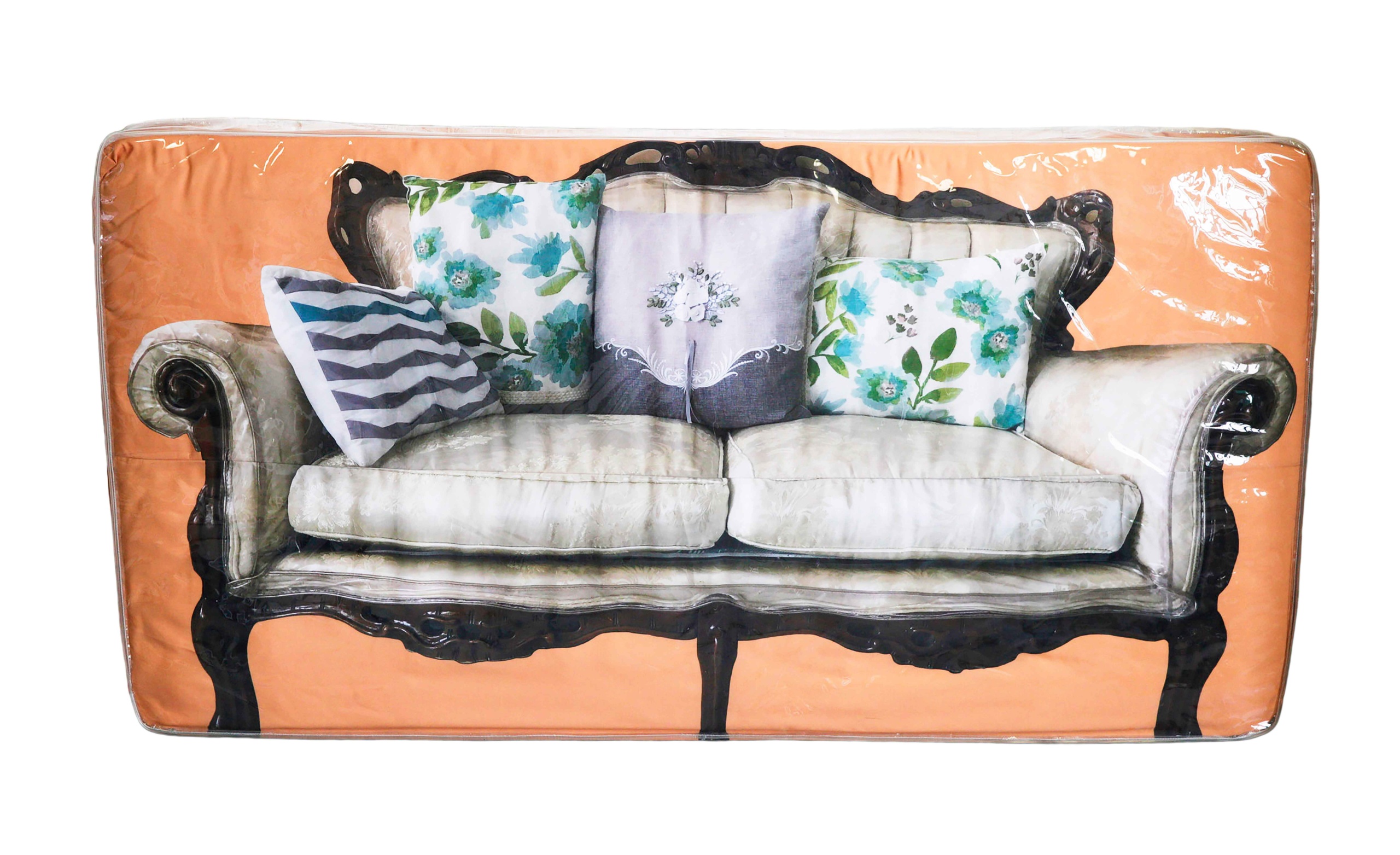 Lucia Hierro's work is flushed with a tropical sense of color, paying homage to her Dominican heritage. After earning her BFA from SUNY Purchase (2010) and a subsequent MFA from Yale School of Art (2013), she began taking a multimedia approach to her art, exploring issues from class and privilege to exclusion. Today Hierro leverages digital media, painting, installation, collage, color theory and sculpture to showcase everyday items in a way viewers will find striking yet familiar.
The artist explains that her approach took root in her undergraduate days, during which time she began exploring color theory and completed a series of flat-space paintings that were, until recently, kept locked in storage. Looking back on them, Hierro says, these pieces laid the foundation for her future. "I realized there is still a lot that is similar, but now I just have photo-based objects and things," she explains. Though she now uses digital technology, rather than blank canvases, to bring her work to life, the lively objects and characters displayed in her early work are representative of her collaged, hybrid style. Hierro fondly remembers a Drawing Concepts undergraduate class focused on the significance of seemingly mundane objects, and it doesn't take a detailed analysis to understand that she carried this notion with her, incorporating it into the majority of her work to date. She claims Spanish idioms began to spark her interest as well; they too have become integral to her practice.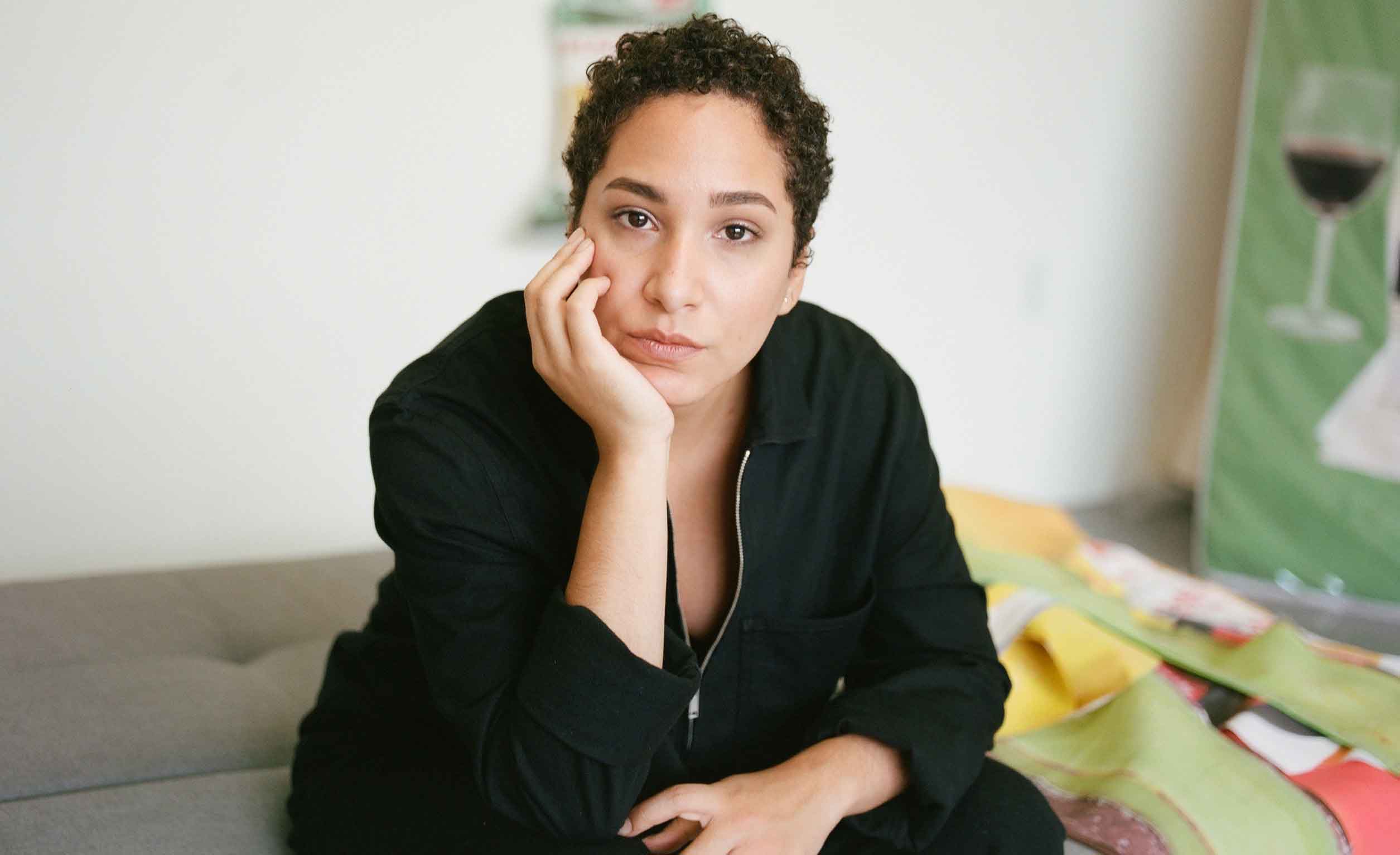 Viewers may recognize her renowned Mercado (market) series, which Hierro began in 2017. The series features soft sculptural works created to resemble translucent tote bags filled with everyday items that, in the artist's words, "appear a bit off." There's a sense of absurdity involved, of mixing and matching pieces that are scaled in such a way that the viewer may linger a bit longer than they would otherwise. Set in contrast to vibrant, domestic backdrops, items like Vicks VapoRub, detergent, canned foods and red solo cups engage the viewer in a discourse of cultural identity, blending personal narratives with overarching socioeconomic issues.
In her 2019 piece The Pastor's Son Between Auditions, a digital print on brushed suede, felt and foam, it is apparent that the collage is deeply personal, though whether it's personal to the artist or the subject (or both), one might not know without further context. The piece focuses on the son of a pastor who is aspiring toward bigger things. The objects showcased on the print—apple cider vinegar, a script, an educational book, beaded bracelets, Essentia-brand electrolyte-infused water—all help to tell a story in Hierro's signature collage style. The same figures displayed in the New Yorker collages (2012–ongoing), the artist explains, were inspired by her early paintings and have incorporated a great deal of her family history. Sewing and feltwork played a key role in her upbringing, and there's no shortage of these practices in her approach.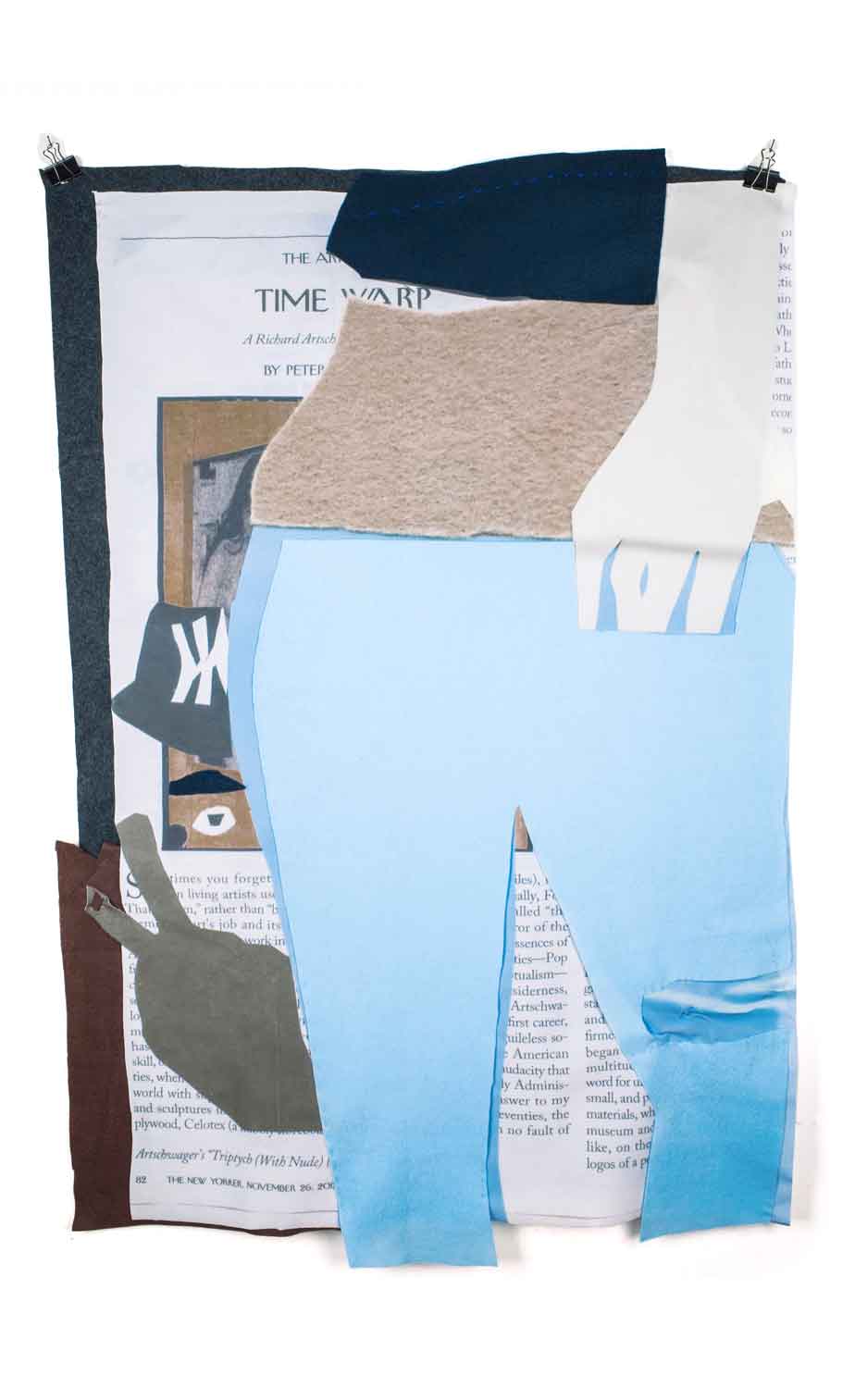 Describing her trajectory, Hierro describes that she's set out, perhaps subconsciously, to complicate things over time: to begin with a simple canvas, and to gradually add digital tools and new media to her work. "I think about it like an artist that's making different albums and figuring out that they could use a loop pedal, and now they're going to use loop pedals, and then they want to introduce acoustic guitar," she says. Bit by bit, she's added new elements to her process, along with new materials, and given herself assignments. Hierro aims to keep things simple yet authentic to her interests, and her usual aesthetic is composed of materials collaged together onto a special material, generally paper backing or fabric, and then reproduced using an inkjet printer. She likes to peel her collaged images off the paper, cutting and sewing them onto machine-sewn fabrics, and hand-stitching her work at times depending on the nature of the composition. From a pair of Nike Air Jordans to lottery tickets, the viewer can both recognize and find meaning in every object on display.
Her work has been lauded as of late. As a 2016 Fountainhead resident in Miami, where she embraced her Dominican roots while taking note of the tensions between her home country and Haiti, Hierro infused her work with a Caribbean style, in an effort to "constantly curate and mold the narrative." More recently, the artist's Can I Borrow a Cup of Sugar (2020)—a question often posed among her neighbors growing up—was purchased by the Pérez Art Museum Miami. Simple yet striking, the three-foot-tall sculpture features a simple bag of Domino-brand white sugar. It's a consumerist, cultural representation of daily life, and of Hierro's personal experiences.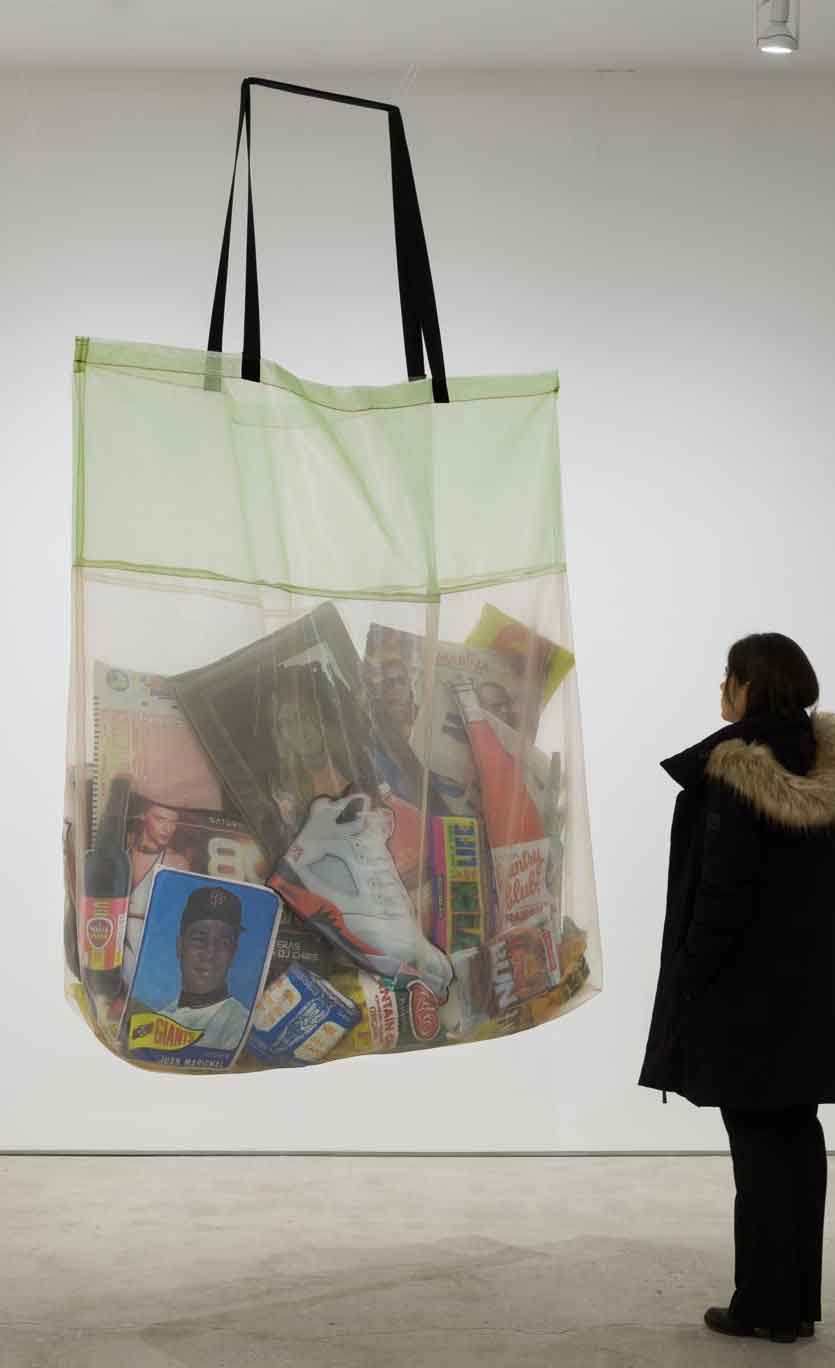 What does the future look like for her? Hierro is taking things in stride. She is currently collaborating with Art of Change, making prints and donating the proceeds to the nonprofit United We Dream, the largest immigrant youth network in the U.S. In addition, her postponed show at the Aldrich Contemporary Art Museum in Ridgefield, Connecticut, where the artist intends to unveil a series of new sculptures titled The Gates, has been rescheduled for June 2021. Her vibrant socioeconomic commentary and pop art style are not to be missed. She offers an immersive experience with pieces oversized in such a way that the viewer can help but stare, process, and examine.