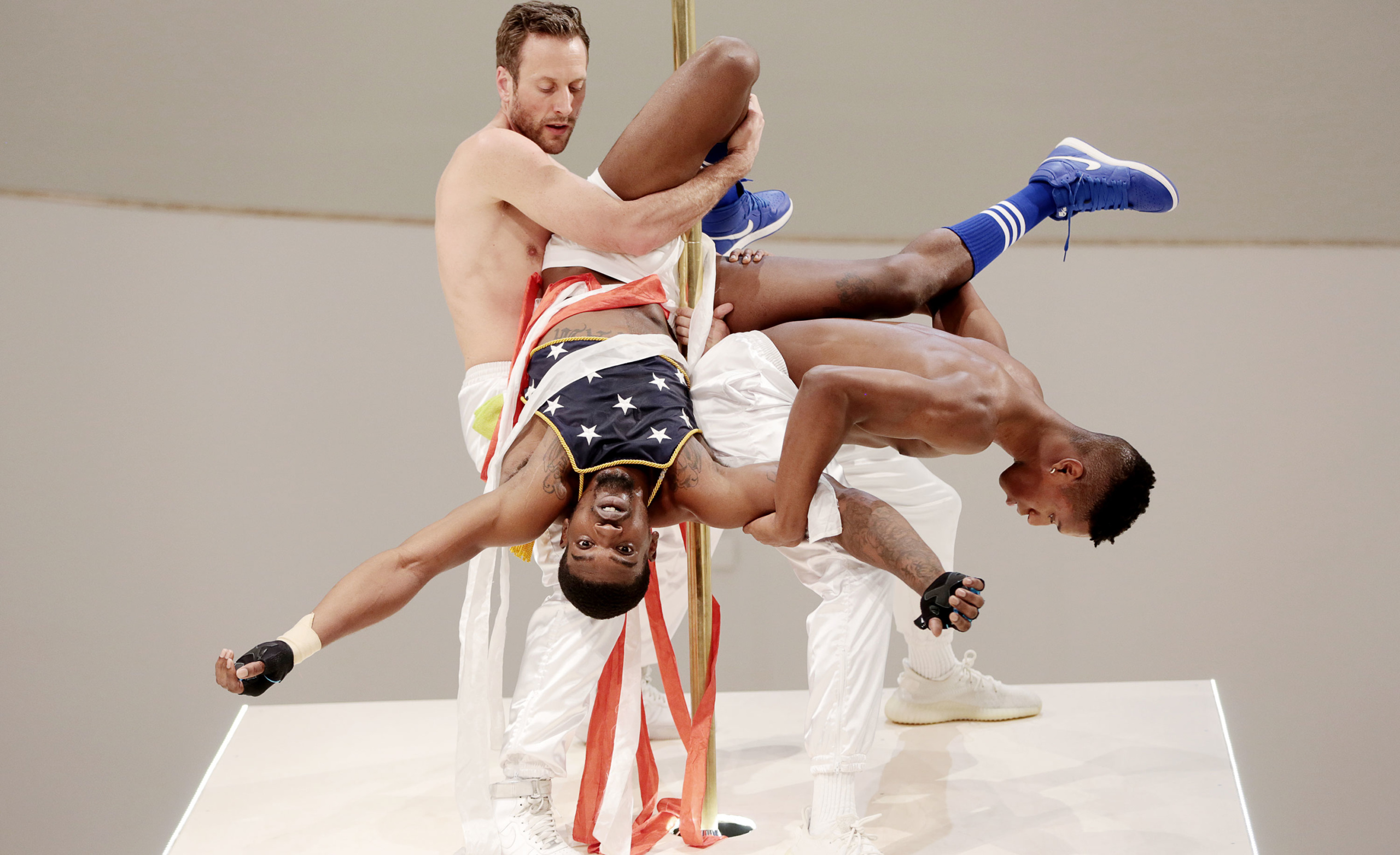 Before Brennan Gerard and Ryan Kelly met in 2001 and shortly thereafter began their now almost two-decade-long performance-based artistic collaboration, Gerard was an undergraduate with Heather McGhee at Yale, where they both studied theater. McGhee, who remained close with Gerard, and later Kelly too, went on to pursue policy, becoming the first woman and person of color to run the progressive think tank Demos in 2014 and now serves as its distinguished senior fellow. She has just finished her first book, The Sum of Us: What Racism Costs Everyone and How We Can Prosper Together, to be published by One World/Random House in February.
McGhee was a performer in Gerard & Kelly's Timelining, which took place in 2015 in the rotunda of the Guggenheim Museum, and joined the artists for an "In Bed With..." public conversation the year prior, held on mattresses at the New Museum during Gerard & Kelly's six-month residency, that explored how race, class and sexuality intersect in pole dancing. That research became the springboard for the artistic duo's latest project, State Of, performed around and on a dancing pole at MOCA during Frieze LA earlier this year.
In a recent Zoom conversation , McGhee (from her home in Brooklyn) and Gerard and Kelly (now based in Paris) discussed how questions of race and class continue to underpin their latest projects, as well as the transformative potential in this moment of protest.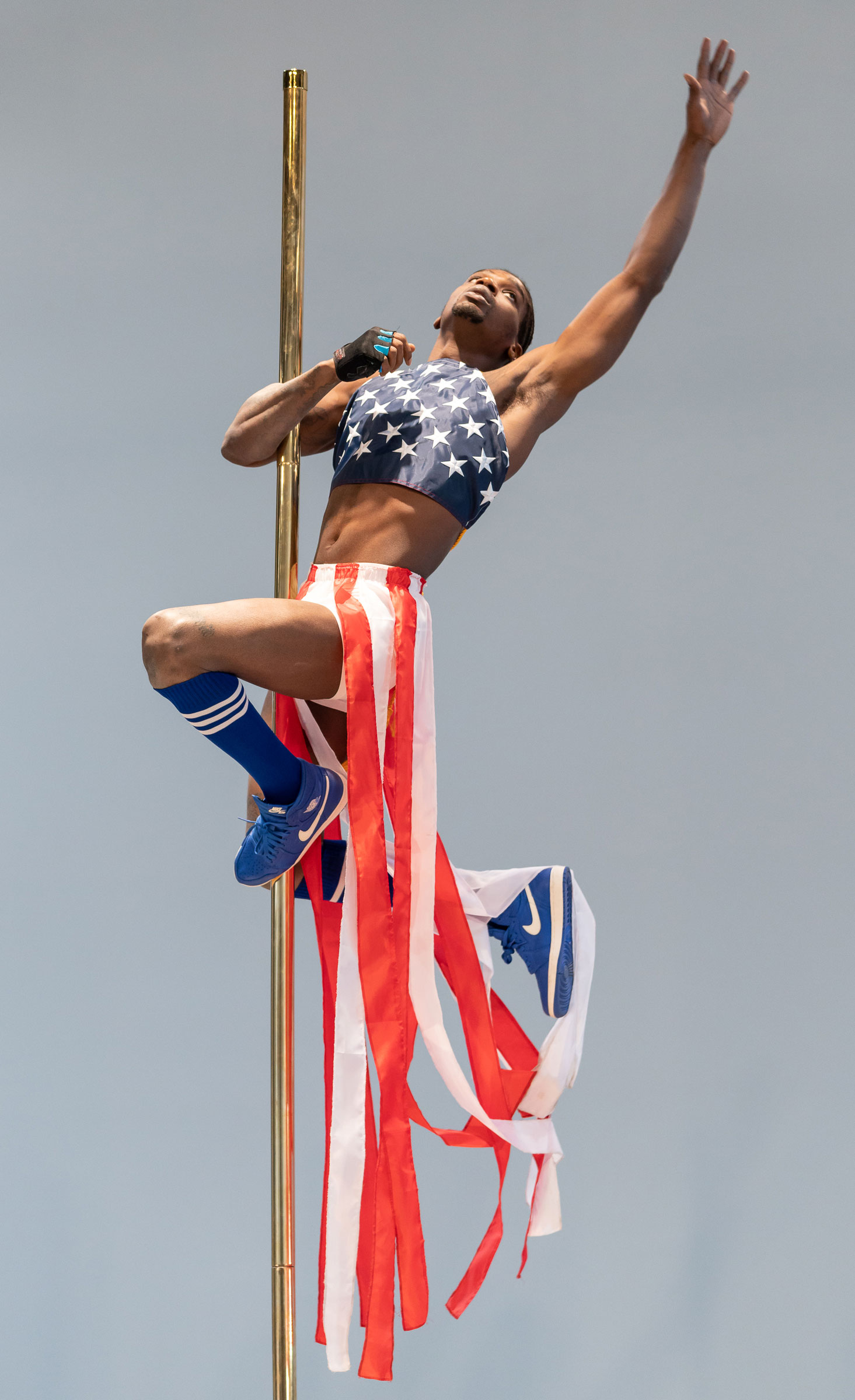 Hilarie M. Sheets: It was interesting to re-watch footage of your New Museum talk in 2014, which took place during the early days of the Black Lives Matter movement.
Heather McGhee: Ryan, there was that moment during "In Bed With…" that we should talk about.
Ryan Kelly: You called it the "agitational moment." I remember asking, "Do you think it's okay that we, as two white men, are addressing questions of racism?" Heather, your response stuck with me for years: "Of course," you said. "White people invented race. It's their responsibility to deal with it."
I think that moment in the conversation was both an authorization to address the issue but even more a kind of obligation, both as a white person and as an American artist. Because this is really what constructs being American.
HM: My honest belief is white people can do this work. There's a future we can have where all of us are really living up to our stated values and where there is a multiracial democracy in America that is a city on a hill.
My book is about tallying the hidden costs of racism to us all. As a public policy wonk, it's become very clear to me that virtually all the dysfunction in our society has its roots in racism. All the issues from pollution and health care to education and poverty are things that touch white people as well. Yet, often we only think of racism's advantages to white people and disadvantages to people of color. What drives the book are economic questions, but where it ends up is really the personal costs of racism.
Brennan Gerard: There's a particular dimension to the work Heather is doing that we think about when we're making our projects: the real psychic costs of racism on white people and trying to create a less segregated space in art. This, for me, is why performance is so effective because we create strategies—you could call them choreographic games—in which things are not really scripted entirely. In State Of, there are these accidental moments of real intimacy between three very different people.
RK: The three performers—myself, Quenton Stuckey and Forty Smooth—have each grown up in America; each identify as a man and each is a dancer. That's the shared terrain. Everything from there departs. The two Black men are set apart by their experiences of sexuality and class. The two queer men share so much in common and yet have experienced two different Americas on the basis of their racial difference. The challenge of State Of was to hold the contradiction of those differences, not iron them out. Making the performance puts us in a space together—three people who would not likely be in a room together or an intimate encounter with one another—to attempt to embody, maybe momentarily, the kind of multiracial democracy—the city on the hill—that you're speaking about.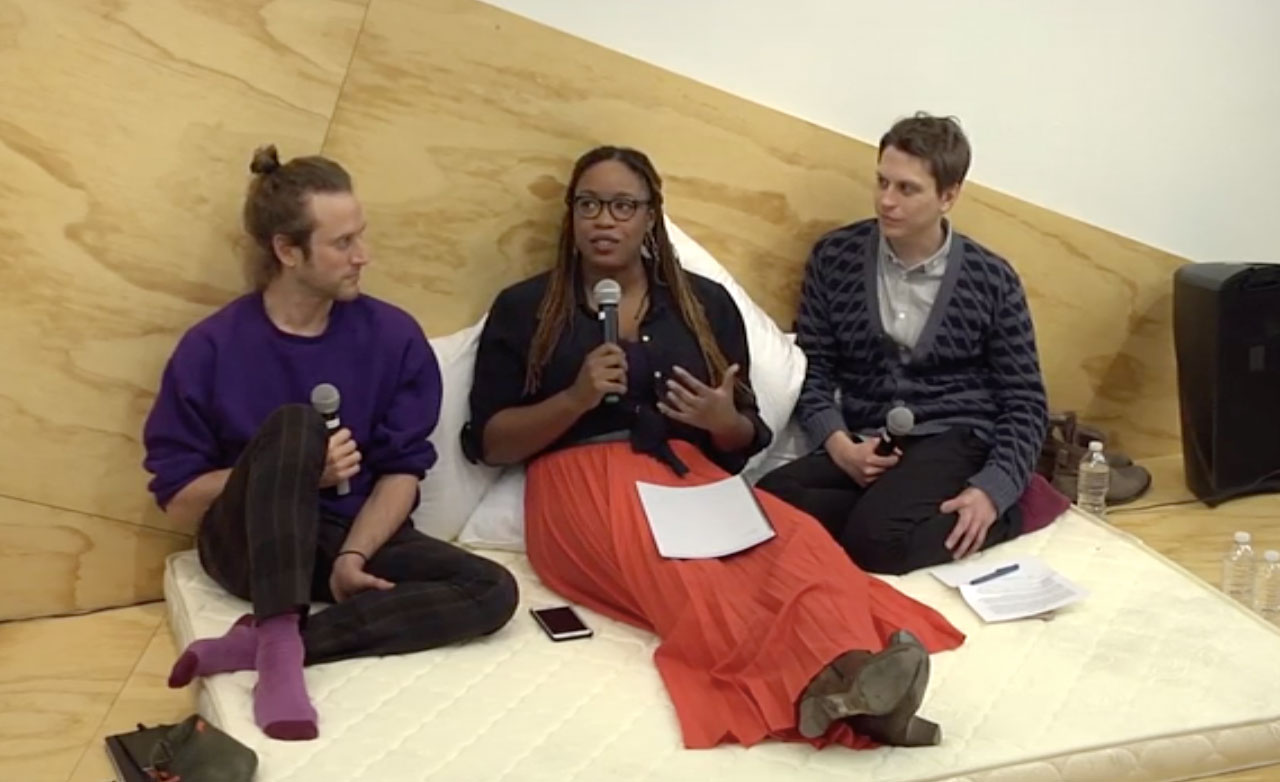 HMS: Waves of protest have obviously come and gone before, and not much has changed. Do you feel this moment of protest is different at all?
HM: The Democratic party's white base has become far more racially radicalized because of the Black Lives Matter movement that started six years ago. Now we're at a tipping point where it's swung over into Independents and Republicans who are seeing the cold truth of the extent of police brutality. I do firmly believe there's a dialectic between individual consciousness and policy change. Ultimately, the laws that we have that shape opportunity and people's lives are allowed by the individual belief systems of people in power. I do think mass protest moves consciousness.
BG: I think it's a very hopeful moment. The first thing that we did post-confinement was go to a huge demonstration organized by Justice for Adama, protesting police brutality and structural racism within the French state.
RK: The intersectionality of this moment in the anti-racist movement feels like something that is truly shifting. Justice for Adama is actively trying to intersect with the Yellow Jacket movement, the workers strikes that closed France for several months.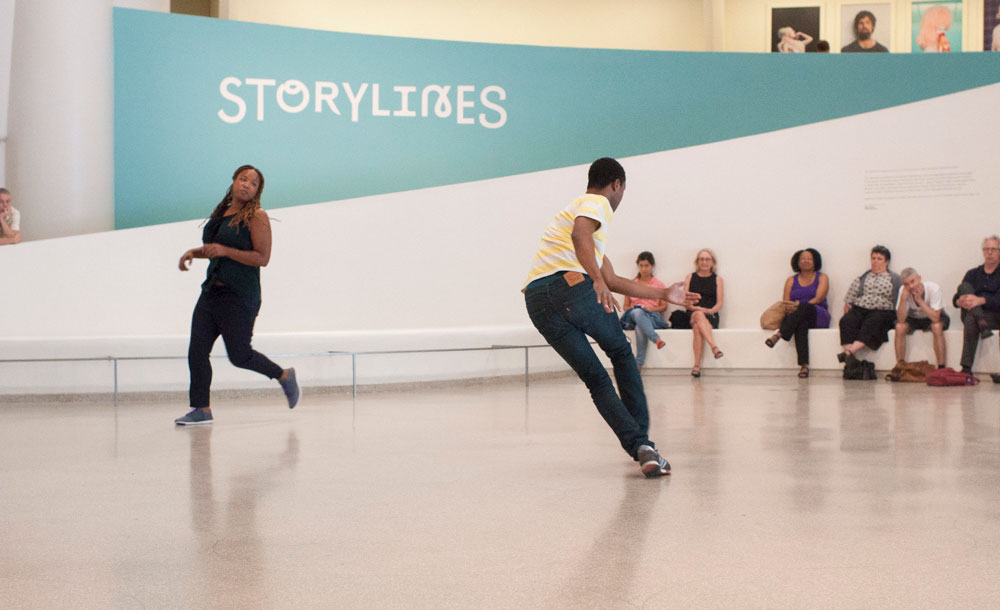 HMS: Part of this widespread awakening to structural racism involves museums being held accountable for racist work cultures. Are there strategies you think might be effective in bringing substantive change to cultural institutions?
HM: This is not my field, but I do think there's a lot of wisdom held by the people leading community-level arts institutions, who should be asked right now by the leaders of the much more institutionally privileged organizations what they should do.
It's really important that financially well-resourced institutions, who are dependent on the wealthiest people in the world, begin to ask themselves what looks different when they reopen and how they respond both to the pandemic of racism and the pandemic of the coronavirus.
BG: I would say also to listen to artists who have been working on these questions for quite some time.
HM: Brennan and I had a totally spiritual experience going to the Adrian Piper show together—Adrian is someone who should be asked.
RK: It should go without saying that museum programs and staff should represent the diversity of the culture that they serve. There are efforts underway to achieve that honest reflection. What concerns me is that I'm not sure what more we can expect of a museum that is not structured to prioritize public good and is financed by private wealth. There are, of course, some really fantastic philanthropists who have done good work but there are also a lot of people who serve on these boards to effectively clean up their image. If we really want to have a discussion about what museums need to do, we have to have the discussion about the redistribution of wealth in America; I'm not sure the art world is really the place for that.
BG: I do think that the art world can deal with this issue, and it should be expected to.
RK: Maybe, in fact, it is the art world where these questions are best addressed.