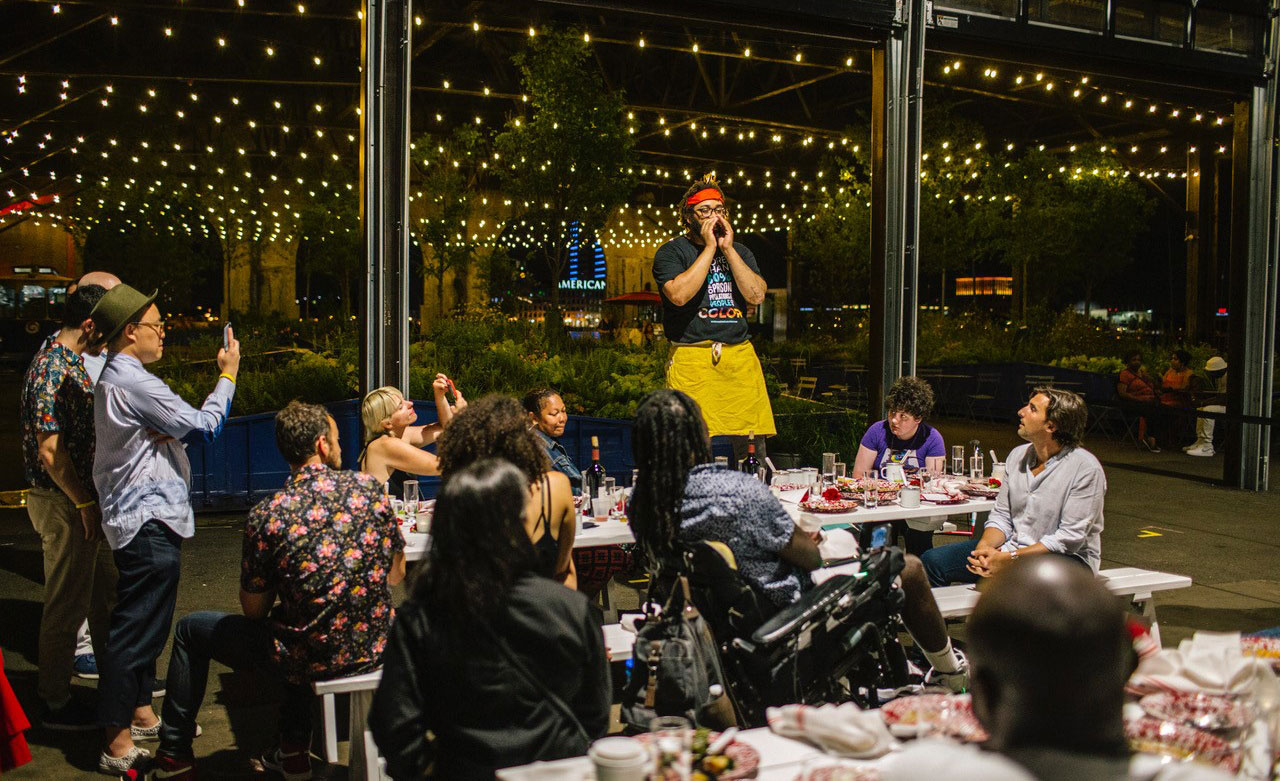 Chef, artist-activist and social entrepreneur Kurt Evans is back in his native Philadelphia, following a stint as culinary director at New York-based nonprofit Drive Change. There, he managed a professional training fellowship program for formerly incarcerated youth. When the program ended due to the COVID-19, Evans returned to his hometown, simultaneously working on a new book, continuing to build his culinary-focused library and re-establishing a workforce development program at Down North Pizza. Even with a full plate, Evans is thinking about re-launching his "End Mass Incarceration" (EMI) dinner series, initially launched in 2017. Cathy Leff checks in with Evans to dig deeper into his mission-driven, multi-pronged agenda.
Cathy Leff: Tell us about EMI.
Kurt Evans: I am a chef who uses food as a tool of activism. Food has a long association with Black activism, the subject of a book I'm working on. The Black Panthers' Free Breakfast for School Children Program fed thousands of kids and was the antecedent for the now-federally-funded free breakfast programs across the country. During the Bus Boycotts, Georgia Gilmore and other women fed the entire movement, selling food from their homes and raising bail bond funds. I research and write a bit each day.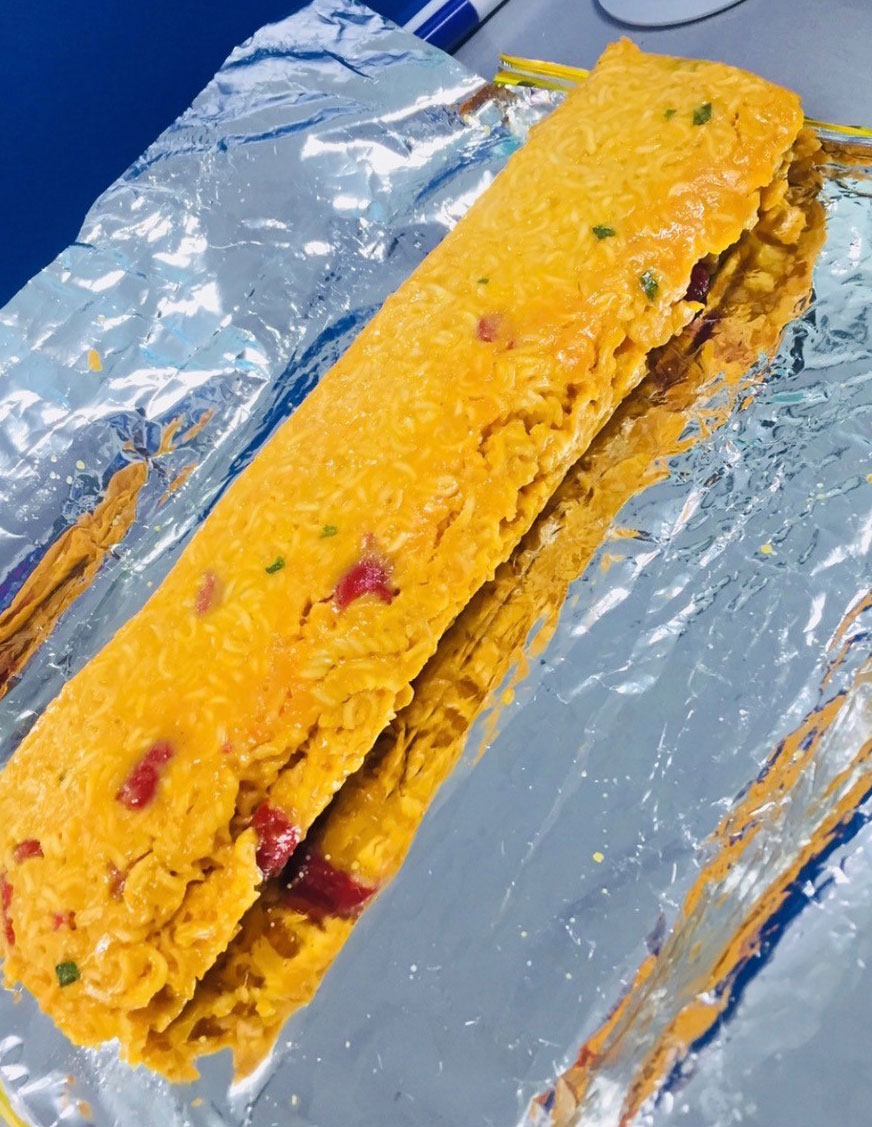 I started participating in "activism" dinners with friends Ben Miller and Christina Martinez, owners of Barbacoa. Many of their employees are immigrants, like most comprising the backbone of the restaurant industry. Christina's interest is raising funds to support immigrants' rights. I've always helped others with dinners around their social issues and wanted to do my own, addressing issues important to my neighborhood. There was a growing awareness in the media—news and popular—around mass incarceration. Almost everyone had seen and was talking about the movie 13th by Ava DuVernay. I wanted to bring food into that conversation. EMI was birthed in 2017 with an itinerant agenda, and the first dinner was held at the restaurant Farmacy RX. Fifty people attended, including then-candidate for Lt. Governor, along with other political and civic leaders. From then on, I researched everyone online so I could be more intentional and strategic about seating at future dinners. I learned to cook from my grandmothers and have experience working in both mass production cooking and fine dining restaurants. I read and collect all kinds of cookbooks. I've worked in great restaurants to hone my skills, which I now use in innovative ways to raise awareness and inspire action to end mass incarceration—and, to raise money for organizations dedicated to this issue.
When I returned to Philadelphia this spring, I needed to find things to do. I started working with South Philly Barbacoa, the local partner of chef José Andrés's World Central Kitchen, feeding 200 people a day. José Andrés is Peace Prize stuff. He's giving away a lot of money to support undocumented workers and smart solutions for addressing hunger and poverty. I also bought a pizza restaurant, Down North, prior to going to New York. It's set up as a fair wage, equitable workplace for employees, all of whom were formerly incarcerated.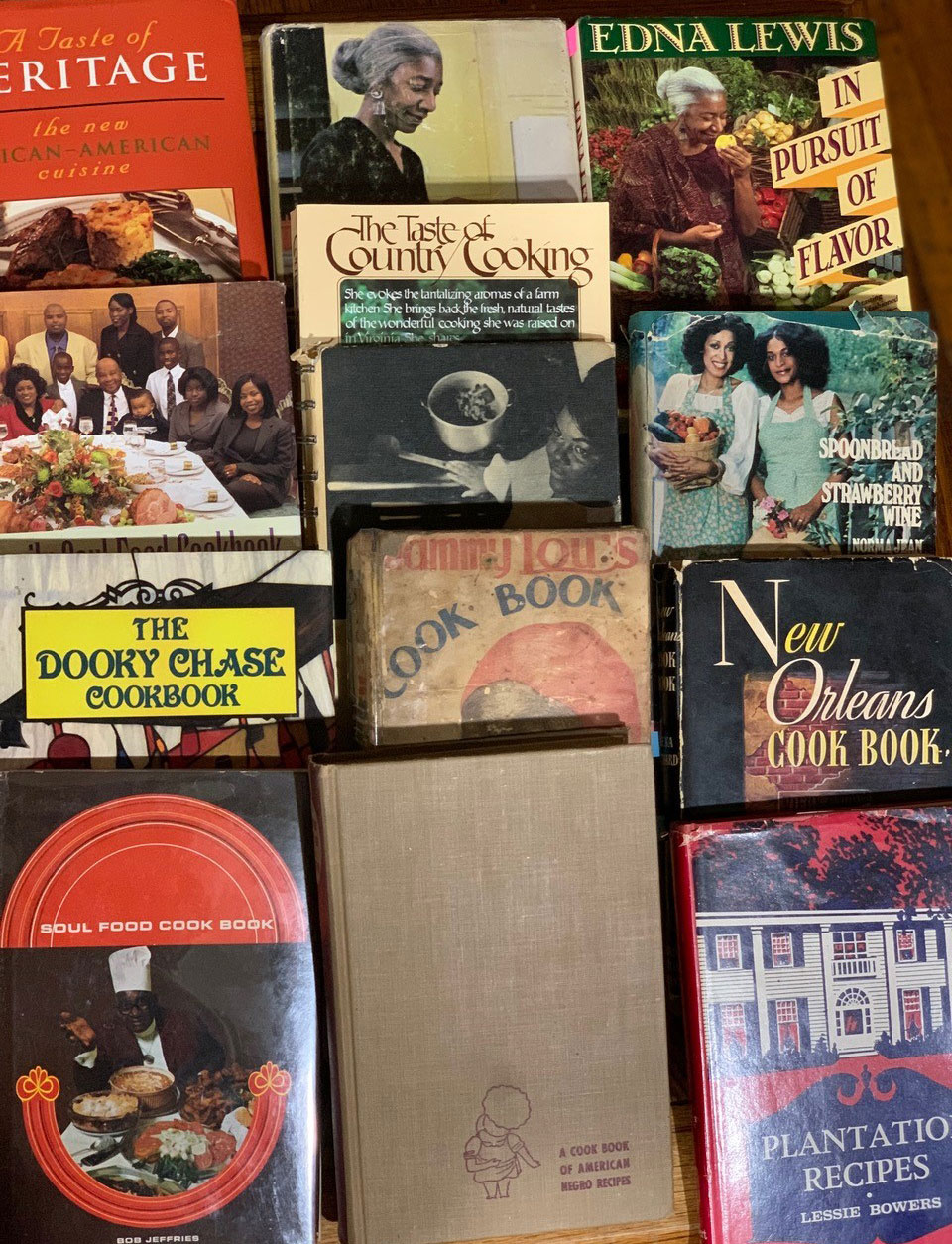 CL: Tell me about your book collection.
KE: I have more than 1000 books in my collection. I'm always buying, mostly cookbooks, from specialized and antiquarian bookstores and online. Vendors now come to me. I'm on auto-pilot. I only collect first editions, though I have bought a 6th edition book from 1922. Early on, I collected recipes. Now, I'm interested in philosophy, stories and context. I want to be taken to the place the writer is describing, where the food comes from. My collection, with books dating back to the early 19th century, is international. About 40% is dedicated to African American cookbooks or writers of African American cookbooks. I really admire author, activist and collector Tony Tipton-Martin, who wrote The Jemima Code (2015), among other books dealing with African American culture. She has an amazing library on the rich culinary heritage of African Americans. My dream is to rival hers.
CL: Can you share an EMI recipe?
KE: I start each meal—and conversation—with an amuse-bouche of prison-inspired Chi Chi. To make, combine one bag of cheese puffs (smashed well into fine pieces) with one pack of any flavor ramen noodles (crushed into semi-small pieces). Mix all well, along with the ramen flavor packet and 1Tbs of mayonnaise, in the empty Cheetos bag. In that bag, add 1 cup of very hot water. Shake up and down a few times to mix. Grab the bag and squeeze out the excess air. Roll into a long log and let sit 20-25 minutes (until it's the consistency of a tamale). Unroll, and serve at room temperature.
If inspired, invite some people to your home to sample, start a conversation on mass-incarceration and join my movement.