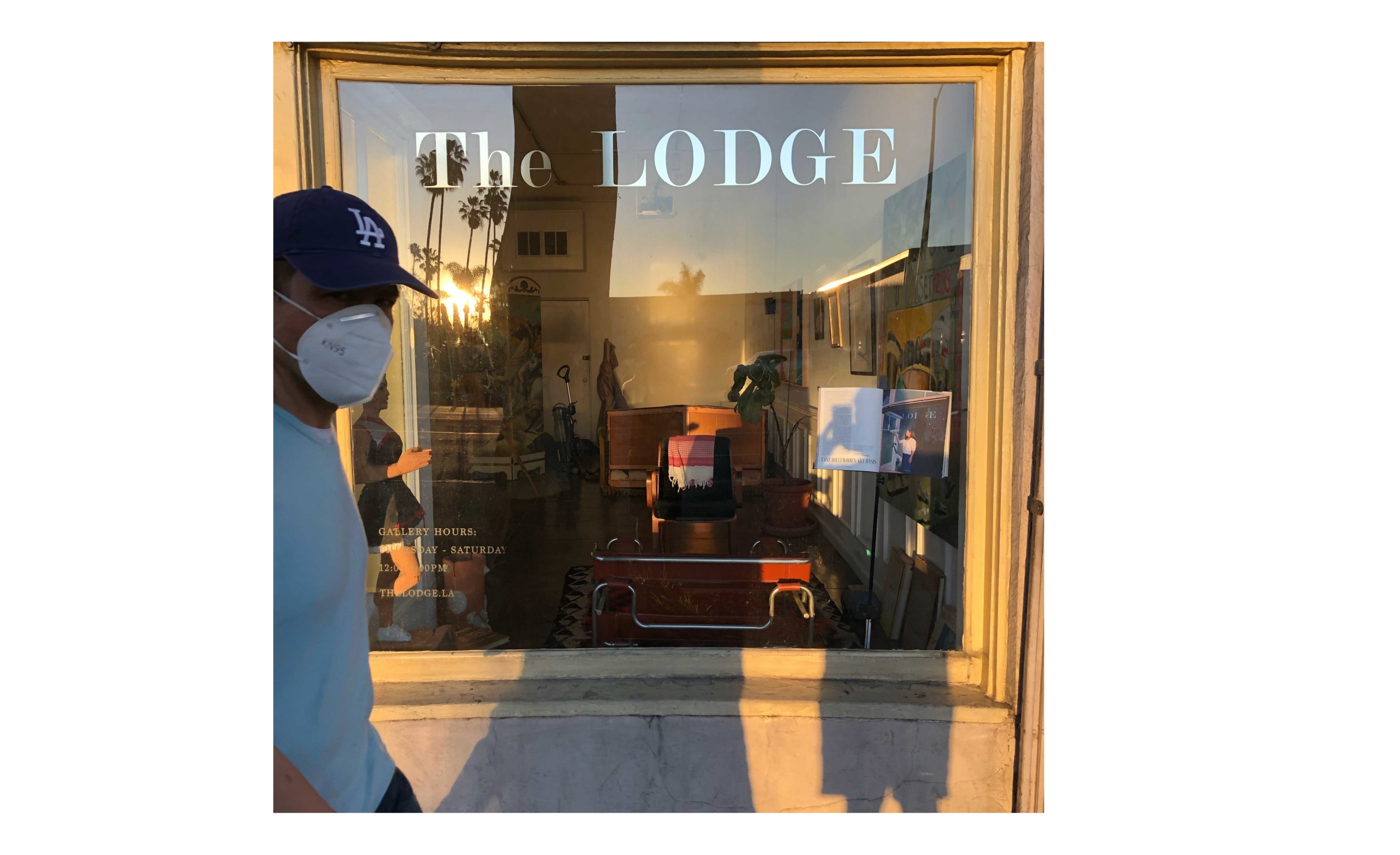 Back in mid-February, I traveled to Los Angeles to attend Frieze Art Fair. The ebullience of art week in LA was the perfect tonic to a long winter and a Christmas trip to Sydney, Australia, which was at that time in the grip of horrific bushfires. Not to get ahead of the plot, but subsequent plans for Peru and Milan were nixed, air tickets were canceled and it was time to get serious and shelter in place.
Thankfully that place happened to be the domain of my beloved Alice Lodge, whose elegant apartment and namesake gallery in East Hollywood have taken me in like a Dickensian wretch many times over the years. A short foray has become months.
Given the history of 1024 N. Western Avenue—Ed Ruscha's first painting studio in California and a hangout for a cool coterie that included Lauren Hutton, Ed Begley Jr. and Tom Waits—I've been increasingly possessed by the sense of history that suffuses the gallery and studios. Rereading the fantastic book on legendary curator Walter Hopps (The Dream Colony: A Life in Art), I am reminded of the no bullshit vanguard who, through force of charm, spunk and imagination, converted Los Angeles—then thought of as a dusty orange orchard on the Pacific Ocean—into the legitimate art capital it is today.
Back in February Alice Lodge and her partner Nils Benson, an artist and partner in the gallery, were planning an expansive group show. Works were to be shipped from across the world, some as far as New Zealand. These plans suddenly became impossible as borders were closed and non-essential commerce was locked down. In light of a frightened collective psyche, art could feel like a luxury, or frivolous endeavor. Best to keep one's head well below the parapet.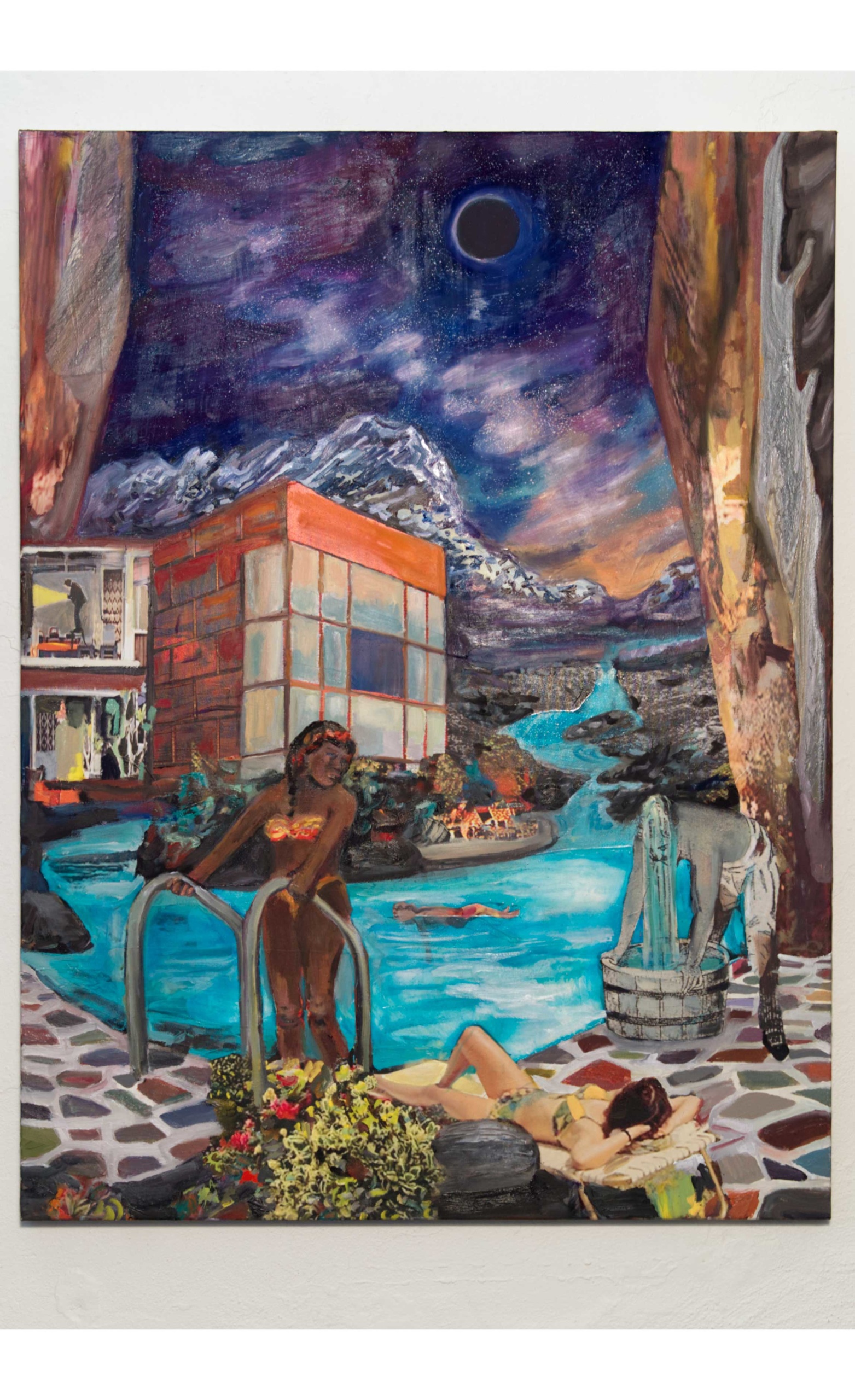 In shutdown mode, I think we all struggled with a roiling feeling of stasis. Fighting this malaise, we conceived "Anteroom," an exhibition that is also a participant in the new Gallery Platform LA. The space, which utilizes the Lodge's smaller, street-front gallery, became an ongoing experiment where the art was switched up and furniture was incorporated to create a welcoming atmosphere. In the tradition of iconic Angeleno galleries like Walter Hopps's Ferus Gallery, we wanted to enliven the space with programming that felt improvisational and unexpected. Nils installed a projector and we began sharing our favorite films each evening—predominantly LA classics like Day of the Locust, Less than Zero and Sunset Boulevard. The jewel box-like room was transformed into an inviting viewing space that could be appreciated from inside and out. It was, and is, so pleasurable watching people walk by, pause and be captivated by a film or something unexpected placed in the window.
"Anteroom" was designed to embrace the street like a diorama; the experiment has evolved and we are lucky not to have been covered in plywood like many businesses all over the world. The exhibition's current iteration includes cherished local artists that share a sense of urgency and inquiry: painter Elizabeth Huey balances reality with the otherworldly in an ethereal painting titled A Song Flung Up to Heaven; Simon Haas's wit and compassionate spirit is front and center in a limited-edition lithograph that riffs on a paparazzi image of Ben Affleck, snapped during the height of the pandemic.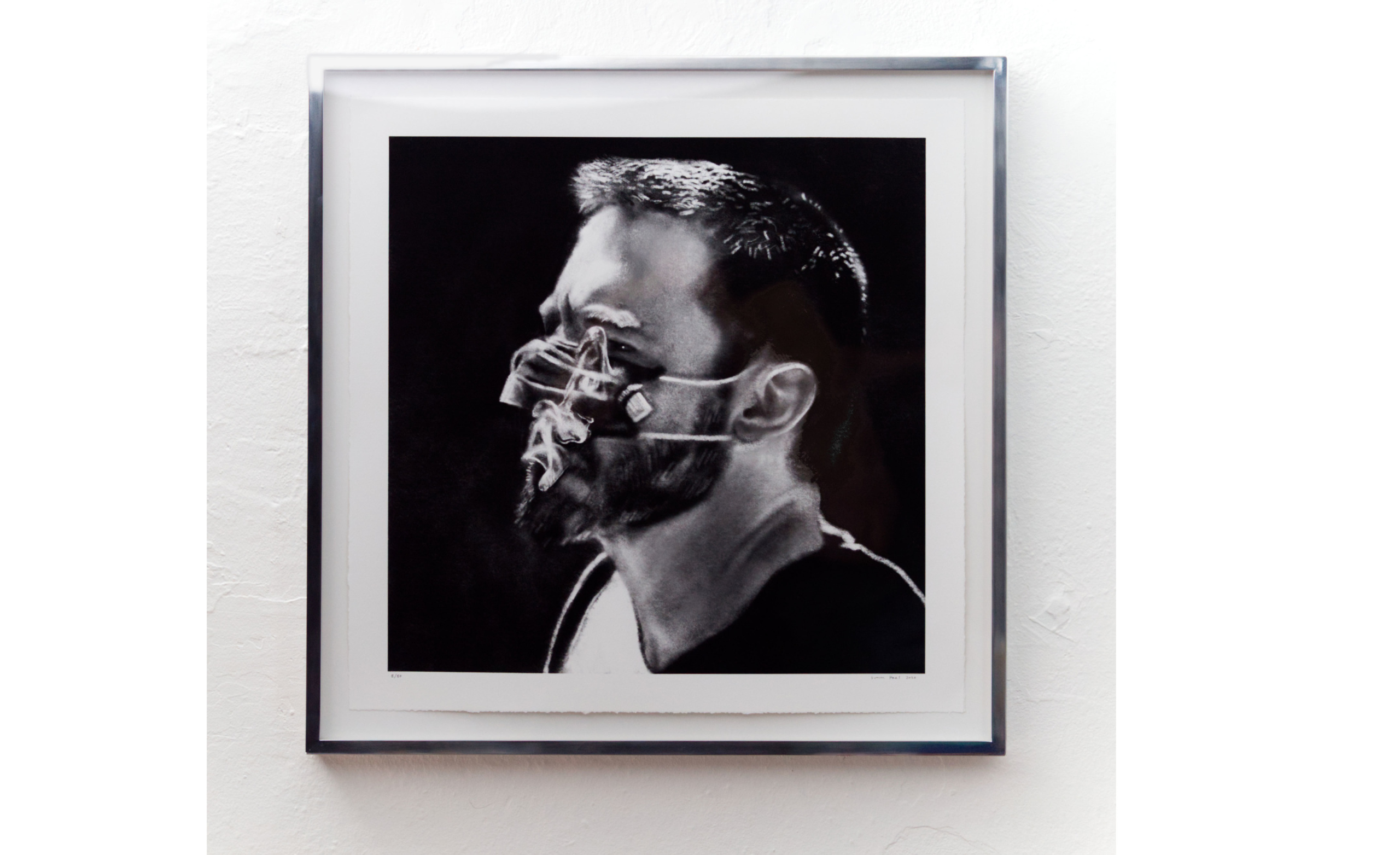 Like apparitions from another time, Nils Benson's watercolors document a recent visit to Australia in a pair of works laden with wistful charm and optimism. "Anteroom" also includes a series of Nick Lowe's diaristic drawings—exuberant constructions that convey a vital personal narrative, as well as musician and artist Senon Williams, known for his coveted text-based works. Williams has begun using found objects, which he transforms into forceful meditations. Friend and collector Ed Ruscha has described Williams's oeuvre as "picto-thoughts, with all their doom, hope and meaning, each form a new kind of novel and just the kind of novel I like to read."
As with most of the artists on view, Williams's work attempts to juxtapose the reality of life in 2020 with deeper, more existential inquiry. While "Anteroom" doesn't follow a formal curatorial structure, we intended this experiment to be compelling, relevant and empathetic. Right now, most of us are rethinking our lives and many things feel beyond our control; we hope the "Anteroom" prompts a second thought, or at least a flicker of inspiration or delight.