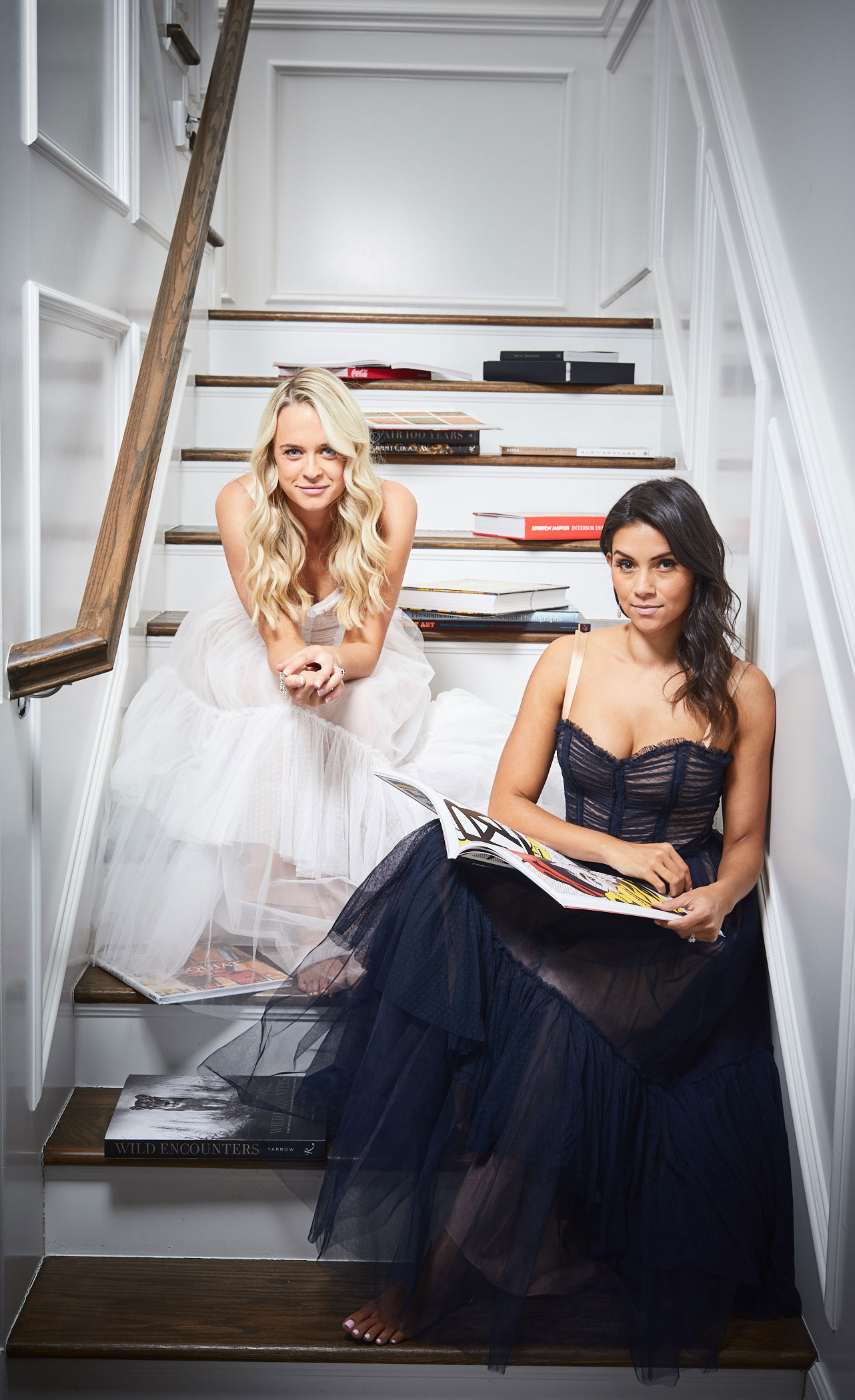 With much of the globe still sequestered at home, the art world has had to adapt to survive, and Art Angels is leading the charge. Founded in 2013 by Jacquelin Napal and Kat Emery, Art Angels has been forward-thinking from the start—"we had an Instagram before we even had a website," says Emery. The gallery is spearheading the movement to reinvent the gallery world, diversifying their use of digital platforms to promote artists and representing both established and emerging artists alike. When the duo were first opening their brick and mortar space in Los Angeles, Napal explains that they "wanted to curate the gallery like a home—we wanted you to feel at home." And that's what keeps collectors coming back for more.
Inspired from a young age to pursue careers in art—Emery by old school rock 'n' roll photography, and Napal by childhood museum visits and the world of fashion—the two have grown a gallery that now has flagship locations in both LA and Miami, as well as permanent art curations in elite hotels and restaurants. Working with everyone from traditional collectors to designers, contractors, commercial properties and museums, Napal and Emery's collector base reflects a broadening of the art world's limits that we're seeing unfold before our very eyes. And when the Black Lives Matter protests started to sweep the nation and the globe, the pair reevaluated how they could continue to use their platform and worldwide reach to educate and encourage change. This action is only the beginning as they are working to further diversify their roster to include not only more Black artists—previously, they had the pleasure of exhibiting Knowledge Bennett, Skyler Grey, Hebru Brantley and Nelson Makamo—but Black women especially, an even further marginalized group in an art world that has traditionally prioritized men. "Creating a culture of diversity has always been a fundamental principle at Art Angels and one that has been carried through in building our team," says Emery. The gallery has also devoted time and effort to charitable organizations such as The Pérez Art Museum, The Conscious Kid, The Global Gift Gala and Work Of Heart (with Miami Learning Experience School).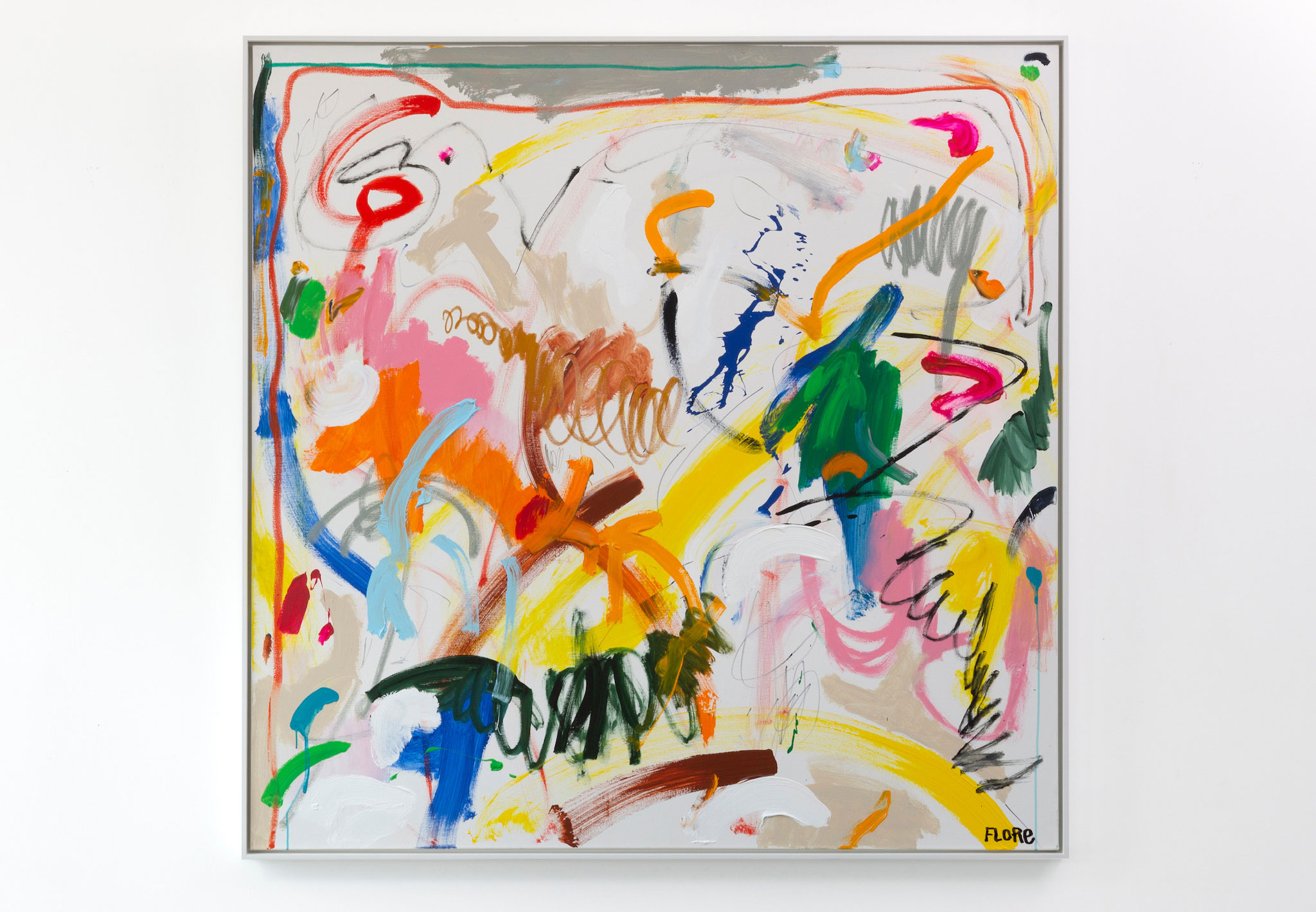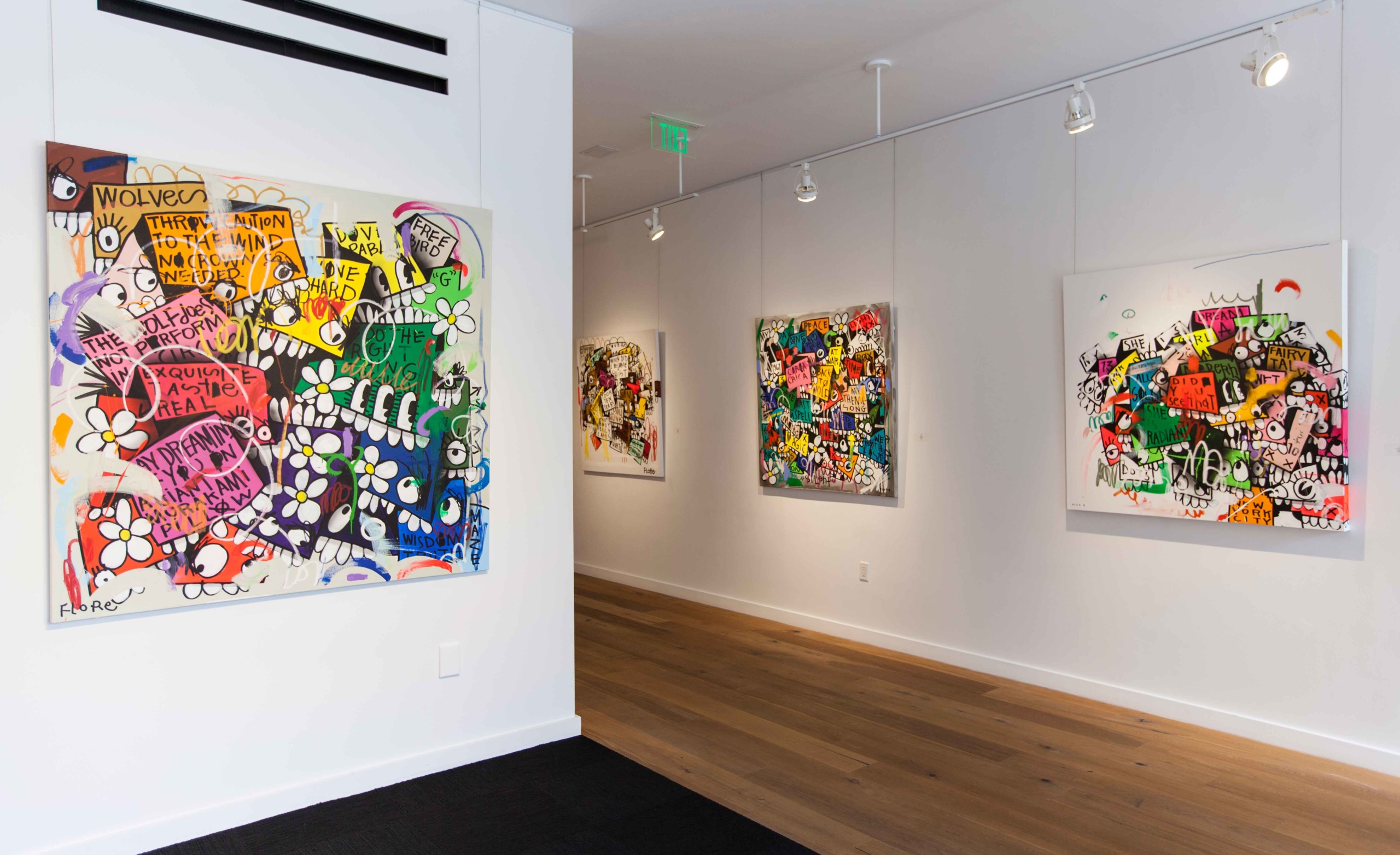 With artists, they maintain this open-minded approach, When asked how they choose who to represent, Napal explained that "it doesn't matter if it's an established or an emerging artist. "For us, the journey, the vision and the message are extremely important when considering an artist. It's just as important to think about how the work makes you feel—what does it inspire? What does it make you question? Does the work make you look deeper into your own subconscious? If so, are you uncomfortable or elated? Does it evoke a strong positive emotion? All of these are important questions for us when it comes to curating," says Napal. And the striking objects and images that they exhibit contain this mindset, no matter the medium. For example, the colorful "Urban Cubism" of Flore, whose show was on view this spring at their Miami gallery, spoke profoundly to their audience. "People are looking to art more than ever for a positive message: something they can look at every day that brings positivity and happiness." Through his work, Flore aims to strip down all the "filters" in everyday life—rules, stereotypes and other points of view that often mask reality—to reveal the truth in life and in ourselves. The "Modernist" series, seen above, which is Flore's latest, exhibited in Los Angeles in conjunction with the Miami show, also exemplifies this profound message by exploring a mature poetic and even classically art historical relationship with the powers of color.
Napal and Emery have continued to innovate in their novel use of digital platforms, using, for example, walk-through technology for their exhibitions online through which collectors can experience a leisurely stroll through the gallery from the safety of their own home. They curated "A Battle Won" with artist PUNKMETENDER, virtually—it had been due to open the first week of the mandatory closure of the LA gallery—which was able to be viewed online in 3-D. The gallery even used their brick-and-mortar space in LA during quarantine by extending the physical PUNKMETENDER show outside the gallery by way of a mural spanning 100ft around the building. It was important to the duo "To be able to bring his positive message to the exterior of the gallery and shine a light of positivity in what was (and is) a really stressful and upsetting time." Art Angels plans to continue building on such experiences, incorporating full immersion both in- and outside of the gallery and throughout the city, with larger-than-life installations. Their upcoming fall show with leading light artist Olivia Steele will feature new ways to experience the exhibition, offering collectors an opportunity to participate in a socially distant "sound bath" within the gallery.
And through these measures, Art Angels has not just survived, but thrived. Even as some cities begin, tentatively, to reopen, nothing will be the same again—art included. As Napal put it, "the art world is shifting—the platforms used to create awareness are rapidly changing and it is our responsibility to our artists and collectors to continue evolving with the times."
For more on Art Angel's upcoming exhibitions, click here.