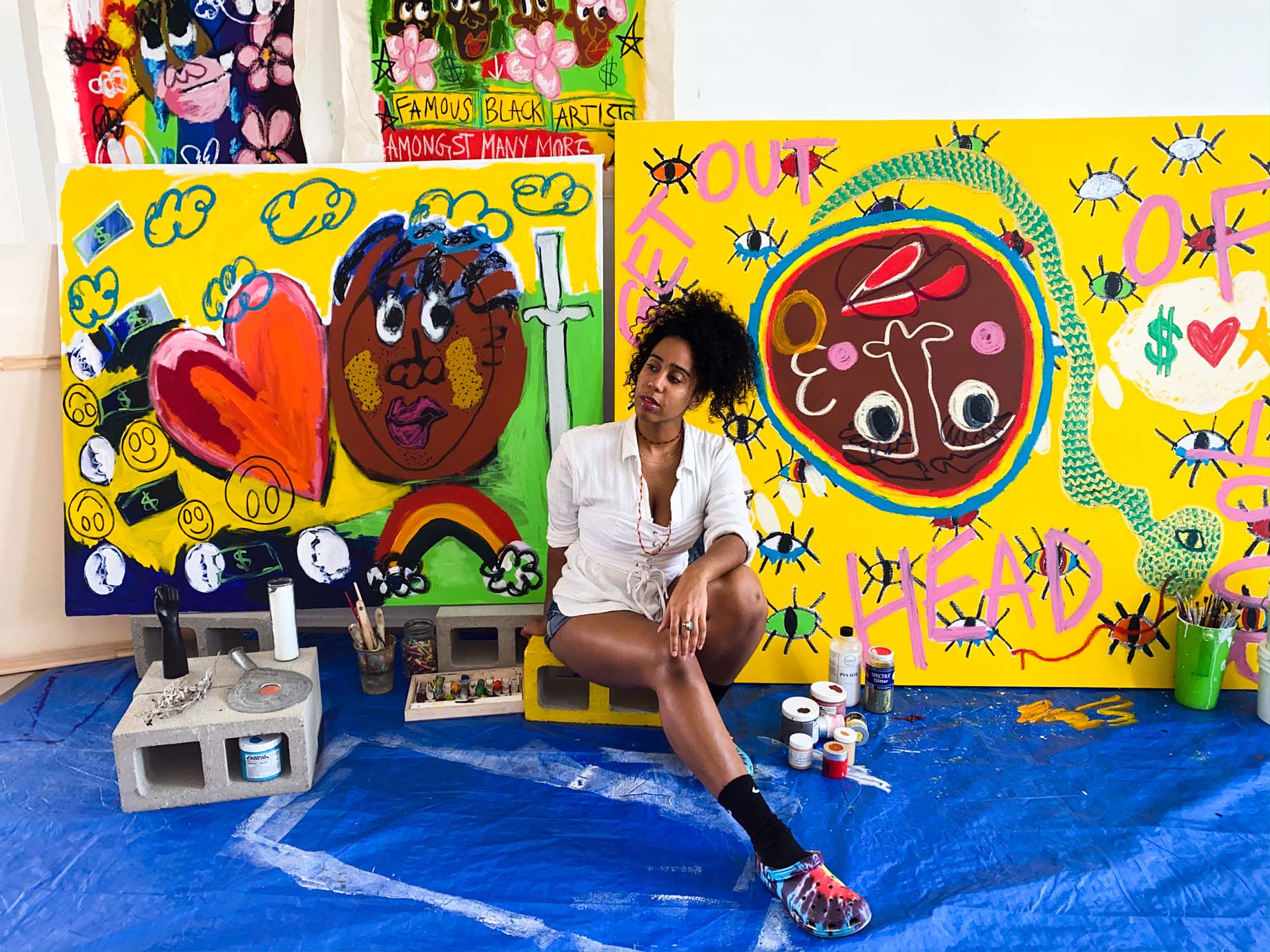 "If there's something I want people to walk away with when they see my art, it's the oneness." To truly see Eilen Itzel Mena's point of view is to understand how her spiritual practice frames her perception of the world.
A child of Dominican parents who immigrated to New York when Mena was eleven years old, the now twenty-six-year-old polymath grew up in the South Bronx and currently resides in Los Angeles.
She's always had intuitive sight, a gift predisposed by the roots of her Blackness. At home there was talk of los sueños, a common concept for many Latinos, that refers to the premonitions, visions and sensitivities that abuela or your mother would see through dreams. African religious practices such as Palo are also part of her memories from the Dominican Republic, so it made sense to come into these Afro-Indigenous rituals as a child of the diaspora, and to use them as a vehicle for her artistic expression.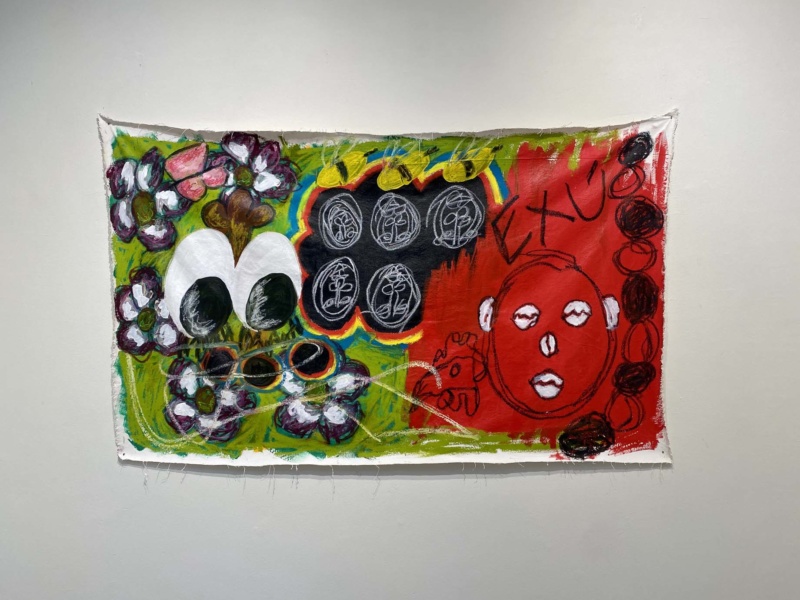 Although Mena's education focused mostly on Western semiotic visual theory and culture, her point of view has always centered on a Black spiritual perspective. Colors, objects and animals through the lenses of African tradition made much more sense to her. Her work may reject representational form, but Mena meticulously calculates every element of her compositions. Think of her canvas as an energetic field; every color or symbol that she introduces is not placed within our world's material context, but is instead in dialogue on a spontaneous, transcendent plane where perspective is reinvented.
"There is a constant conversation being had between the physical, mental and energetic fields around us," she says. "And you are the center." Her world is prismatic, alluding to the sacred colors of Ifa, and the alchemy of the pastel and acrylic is also autobiographical. Her middle name, Itzel, means "rainbow" in Nahuatl (known historically as Aztec) and appears as a recurrent motif in her work, as the deity Orisha Oshunmare. In homage to her late mother, who was an architect, cinder blocks will prop up a painting. This material is used in the Dominican Republic to build houses, but serves in her work as a conduit for connecting to passed spirits. Still, there is no cryptic agenda or hidden message in Mena's paintings—no bells, whistles or superfluities. Her work calls for a return to nature and begs the viewer to honor the omnipresent by putting themselves into that ecosystem. What do you see?