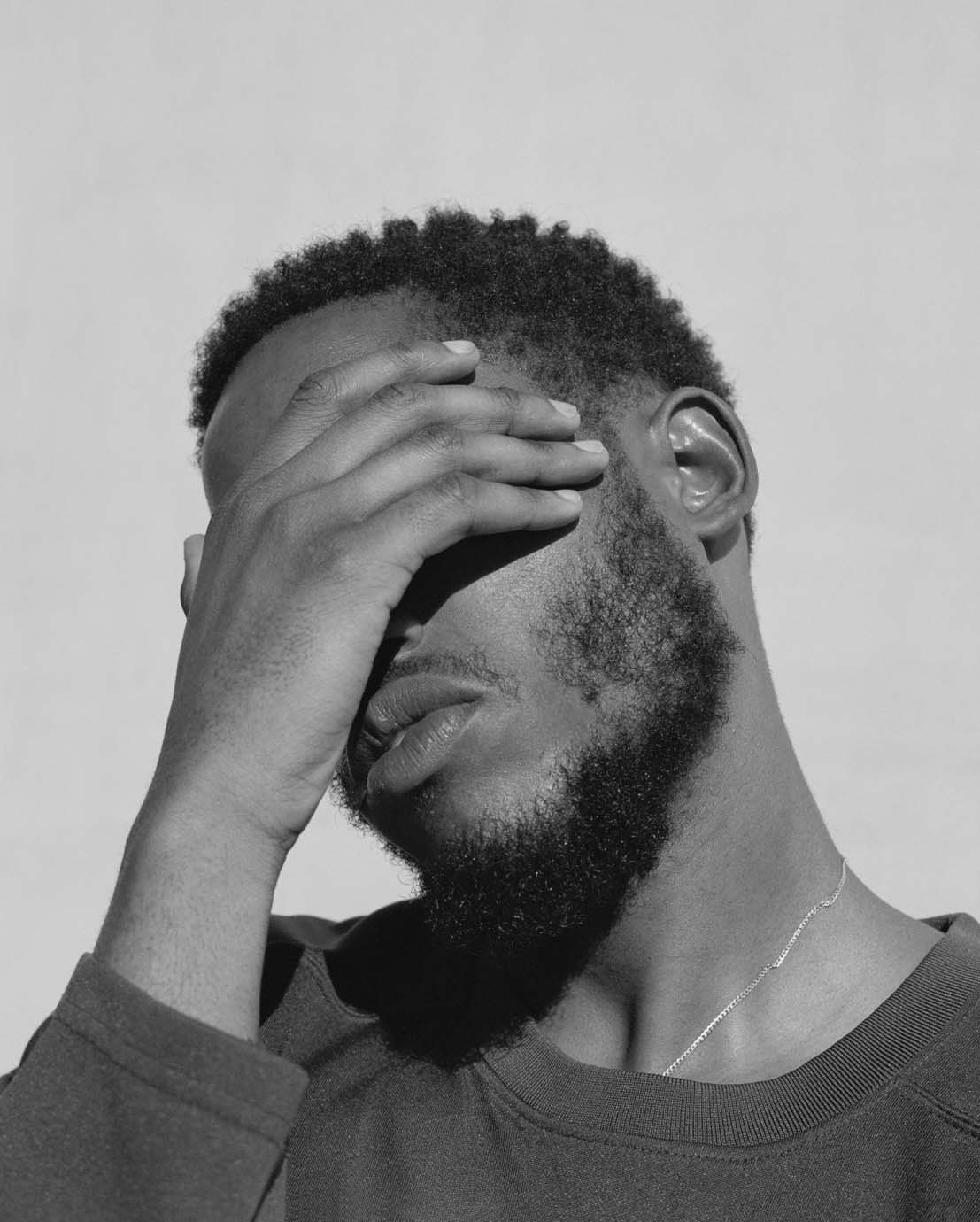 Maxo loves photographs. The twenty-five-year-old Southern California-raised rapper is especially fond of flipping through albums of old family photos and re-experiencing the passing of time. "As I get older, I realize that not a lot of people have photo albums," he observes during a video call in February, from his home in Pomona. Maxo credits his mother as the family's primary documentarian and describes how the visual timestamps she compiled stir up bittersweet memories and evoke the complicated nostalgia that has inspired many of his contemplative, narrative- driven songs. Fans of the rapper are familiar with his penchant for revisiting captured moments and exploring temporal existence, as childhood photos and portraits of his mother often double as the cover art for his releases. "Now I ain't pray to God in a minute, but my clock been ticking, I'm just tryna get myself right," Maxo declares on the aptly-titled "Time," a hazy, meditative single and a standout from his 2019 Def Jam debut.
Maxo, born Max Allen, grew up in between Los Angeles's Ladera Heights and the neighboring Inland Empire. For many years, Maxo's focus was basketball—his six-foot-five-inch frame makes it easy to picture. He started making music after following in the footsteps of his older brother, who rapped but eventually gave it up. "He stopped because the problems of the world [can] throw off how you're thinking," he explains solemnly, hinting at deeper, mental barriers. For Maxo, whose music openly and vulnerably grapples with depression and anger, love and solitude, rapping became his form of therapy. While in school at Chaffey College, he started cutting tracks and, by 2015, he'd released his first mixtape—the raw, cassette-recorded After Hours. This sonically unembellished project lay Maxo's guileless rhymes at the forefront, a sincere first offering for early fans to connect with.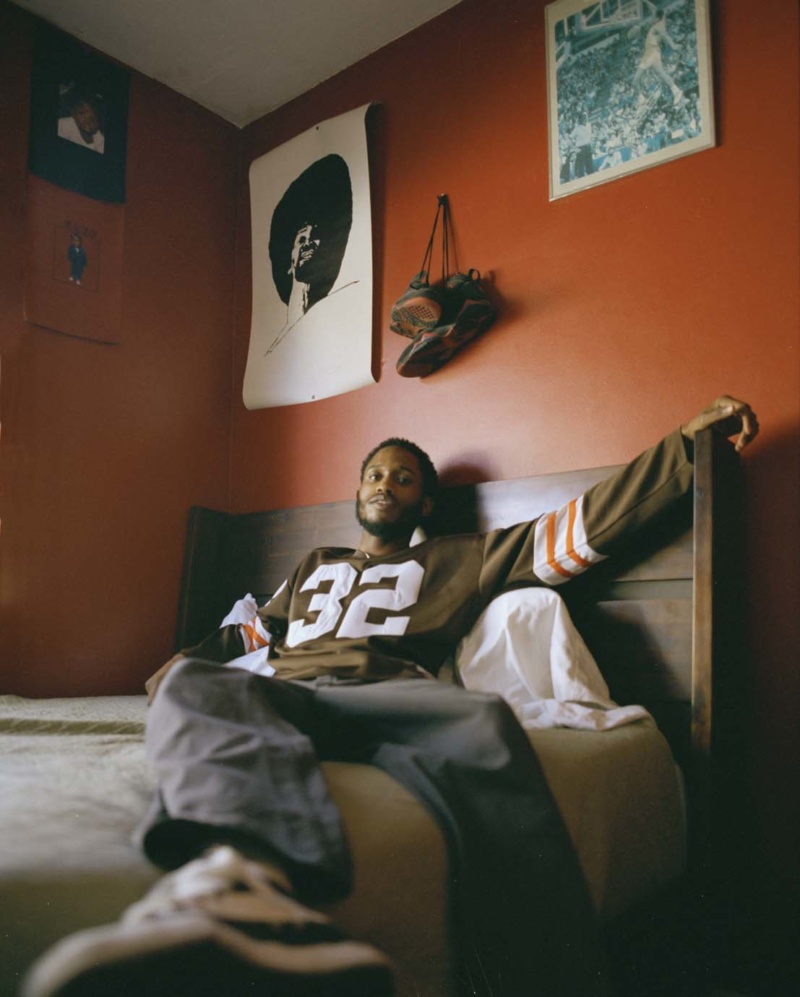 "When I make songs, I feel like all the music is just a moment in time, and then that's the project," Maxo explains. The stories he tells seamlessly weave together events and the emotions they invoke, his rhymes taking poetic dips from the subconscious to the conscious and back. "A lot of the stories on LIL BIG MAN and SMILE are speaking to the cycles of things and how I, looking from over here, see things," Maxo says about the albums that followed After Hours, both of which explicitly delve into the complexities of the black experience and reflect the mental and emotional gymnastics required to endure it. "It's hard for me to listen to my old shit," Maxo admits. "I was feeling so many different feelings than I'm feeling right now, you feel me?"
In many ways, Maxo's writing mirrors his mother's archival practice— his music is a cinematic, diary-like complement to the collecting of photos. But his fixation with time may also be rooted in some of his most challenging life experiences. "I'm so moody sometimes that I feel like I'm going crazy," he confesses, sharing that he's dealt with depression since he was eight years old. "I been through shit with it to where I'm just appreciative that I'm able to have moments of being clear-minded," he says. "If I didn't have music or a way to express myself in an art form, I don't know if I would even still be here, for real."
They say healing is a never-ending process, and despite a constant battle to stay mentally grounded, what Maxo is certain about as he continues to navigate his career is the power of community. His friend Vik, a Rialto-based producer and frequent collaborator, was the first to introduce Maxo to a sector of LA's beat scene. The two would go to beat shows together at Poo-Bah Records in Pasadena, which is where Maxo met the rapper Pink Siifu, who he quickly bonded with. "He's the type of person where, everybody fuck with him," Maxo explains. "By being around him, I met so many of the people in my life now."
As Maxo's music has made its way to more ears, he's discovered kindred spirits and sonic counterparts in a New York rap community that touts the likes of MIKE and Medhane as the heralds of a generation hungry for depth and introspection in hip-hop. After this interview, he'll head to a show he's doing with another California-native rapper, Huey Briss. "When you do stuff together, you're stronger," Maxo says of finding himself within a supportive community of young underground artists. "My worst fear is to do all this and still feel lonely. How everybody holds each other up inspires me on a different plane." Naturally, the writing Maxo is doing now has shifted to reflect this context. He says he's been thinking a lot about power, and particularly about drawing it from within. "The new music is about recognizing that I'm here off of what I put into the world, and recognizing that power comes from me—I control it," he says, creating a connection to the acceptance and reassurance he feels. But, as excited as he is about what's to come, Maxo is quick to remind that the music he's making now is just another moment in time.