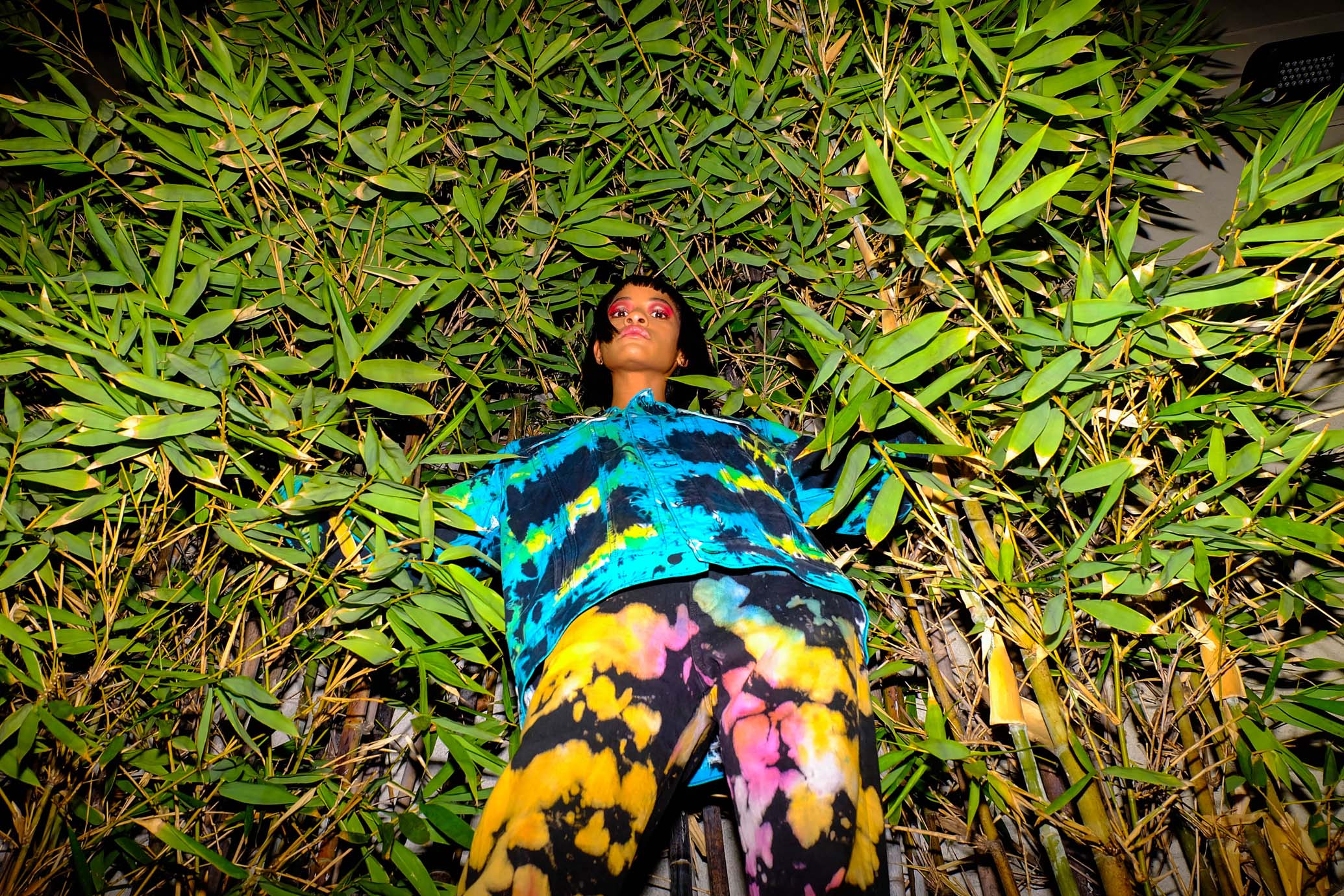 Kilo Kish has always been ahead of the curve. In 2012, she arrived in downtown New York City, fully-formed and singular. Dabbling in modeling, music and art, she emerged as one of the first multi-hyphenate artists to usher in a new wave of punk creativity. When the music industry was obsessed with monolithic Euro step, she was busy crafting experimental soliloquies. Before it became standard for musicians to collaborate with high-fashion labels, she had sold-out partnerships with brands like Kitsuné. With a honey-soaked voice and unpretentious lyricism, her music (often dubbed "Soundcloud rap") garnered critical acclaim and a cult following. Her debut EP, Homeschool (2012), unspooled rap cadences and spun loose thoughts into songs. Originally intended to be a joke, the project cemented her status as one of music's most exciting forces. Though each of her four projects since sounds different, Kish has retained the same formula: supplanting pop-plainness with avant-garde aesthetics and stream-of-consciousness lyricism. 2013's K + flipped private conversations into ambient psychedelia. Reflections in Real Time (2016), her debut studio album, flitted through every genre imaginable. And 2018's mothe saw her transition into form-fitting electro-pop.
Kish's latest release—a five-song EP titled REDUX— is an amalgamation of previous ideas, expanded and sharpened. "With my last project, mothe, I was really interested in the intersection of nature and technology. I was creating digitized versions of myself and playing with AI. But, for this project,I wanted to go back to the basics. A redux is essentially a revisiting of past concepts and ideas. I'm turning 30 and there's been a lot of inner dialogue.I've been thinking about what I want for my creativity going forward. What are the things I think I have to give? What are the things I wanna keep, that will serve me moving forward?"
We're sitting inside the back room of HVW8, a cozy art gallery on Melrose, days after the opening of her audio exhibition, "BLESSED ASSURANCE." Wearing an oversized striped sweater, cigarette pants and comfortable-looking sandals, her presence has the effect of a fashion-conscious curator. "The exhibition is similar to this new era," she continues, pushing back her wispy bangs. "It's about learning to trust in yourself creatively, learning you have the power to make things happen."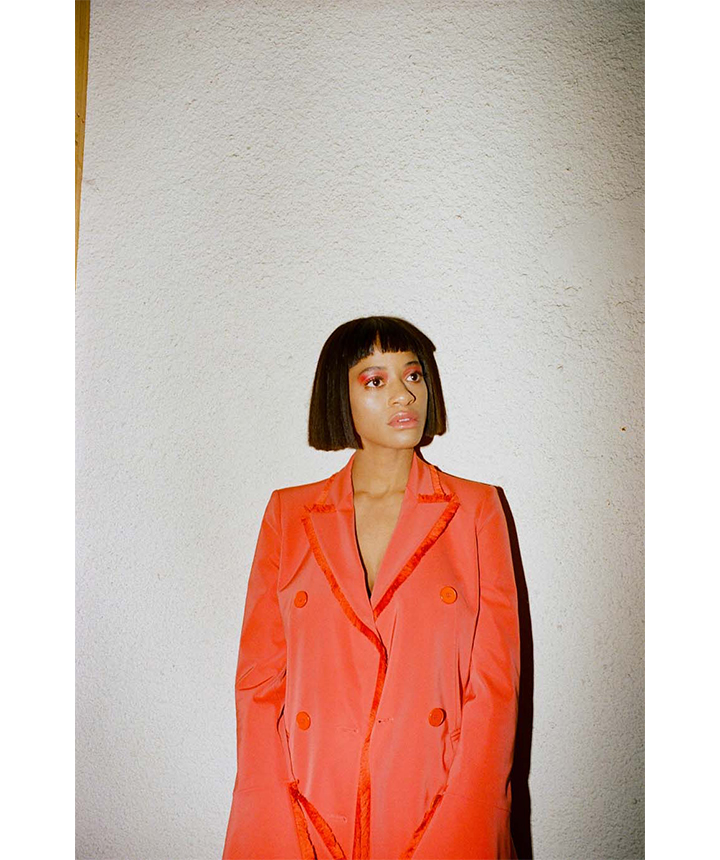 Her second-ever solo exhibition, the installation mirrors the intention behind REDUX. A series of sound pads cover the walls of an all-white room. Each pad generates a unique sound and, when pressed together, the combination of sounds creates music. Kish wanted the installation to force viewers to use their senses, to put their arms out and search for sounds and melodies. The idea arrived when she was recording her EP.
"I got rid of the thought that I had to constantly top myself and took on more of a grassroots mindset. Sometimes it's like, 'fuck what it looks like on the outside.' Sometimes it's nice to just be yourself. For the artwork, I cut things out, I manipulated things using my hands. I didn't want everything to be in the digital realm. I wanted everything to be anode to the creative spirit—to show how much you can do by yourself with a sustained vision."
In the beginning, she found the hands-on process unnerving yet fun.The video for "Bite Me," a blistering, fuck-you anthem on REDUX, was shot independently. She built the set in her garage, playing with cardboard and glitter, shaping sculptures by hand. It was her first time creating something from conception to fruition completely alone, a feat she's tremendously proud of. A self-described minimalist, the process inspired a new mindset."Continuity used to stifle me creatively. Things are so aesthetically driven now and there are so many expectations. Making things without that in mind, without the necessity of having continuity...it's grounding."
But don't expect her next era to be anything similar. Kish is already putting the final touches on an upcoming album. Though most of her catalogue has been considered cerebral and off-kilter, the new record is, unsurprisingly, unlike anything before. "My album is very much about my own revolution of the past ten years. It's another part of my personality—the side that's aggressive and raw. As you get older, you start to want to make things for other people. I used to be so into my own self, but now I just wanna make stuff that makes others feel powerful."