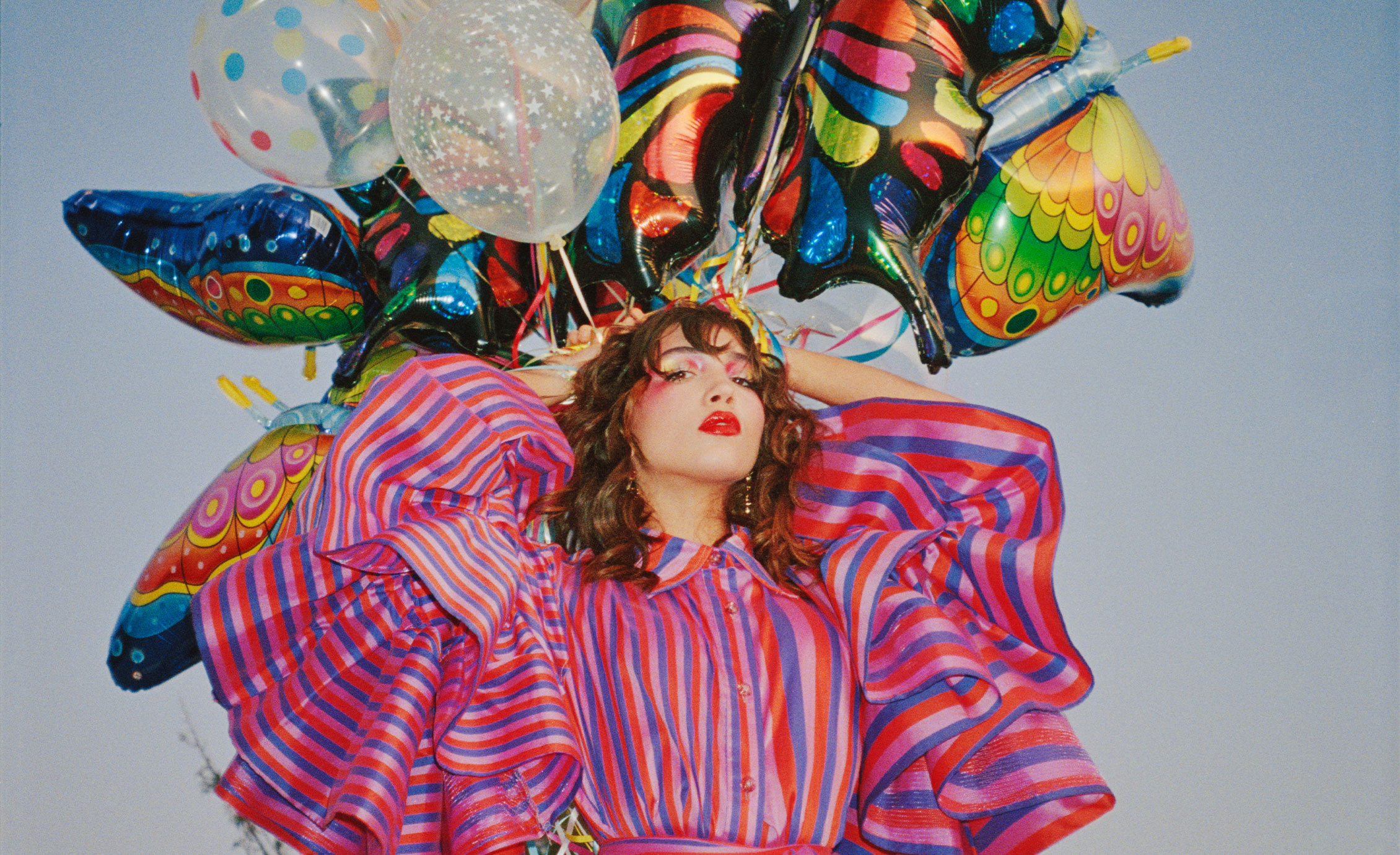 Rowan Blanchard started following me on Instagram in 2016. That year, unofficially dubbed the worst ever, was a confirmation of what many online had been prophesying. Activists and social justice aficionados took hold of platforms like Tumblr and Twitter to warn us of the dangers we were speeding towards. The Obama-era haze of contentment was lifting; our battles weren't over. Race and gender, it turned out, hadn't been neatly resolved in the 20th century. In April of that year, Rowan appeared on the cover of Interview magazine, alongside friends Amandla Stenberg and Hari Nef, the headline anointing them "The New Progressives." They were stating what was obvious to many, but hardly spoken: America works for very few people, and those for whom it does are typically white and heterosexual. Cisgender was still a new word, if you can imagine that. Online social movements were seeping into mainstream culture and these young actresses were the messengers (Rowan was fourteen at the time). It all felt very urgent, and November affirmed it was.
When she followed me, I didn't know who Rowan was. For this my thirteen-year-old niece scolded me. She was the star of Disney's Girl Meets World, a Boy Meets World reboot with Ben Savage (who originated the lead role of Cory) as the father of do-gooder Riley Matthews, played by Rowan. Having long phased out of Disney Channel viewership, I followed Rowan back without context. What ensued was my favorite sort of internet friendship, the kind that isn't about talking. Instead, it comprises mutually liked selfies, movie recommendations and reposting each other's memes. This fall Rowan spent three weeks in New York, enjoying a rare chance to get to know the city away from the constraints of work. Five days before her eighteenth birthday, we were scheduled to meet in person.
Dietary restrictions and conflicting schedules sorted, we decided to have dinner at 7PM at The Smile in NoHo. I'm the first to arrive, but as soon as I sit I'm up again, recognizing the voice even before turning to greet her. She's seen me too, and we're making a line towards each other. "I knew that was you," she laughs, "and I was right!"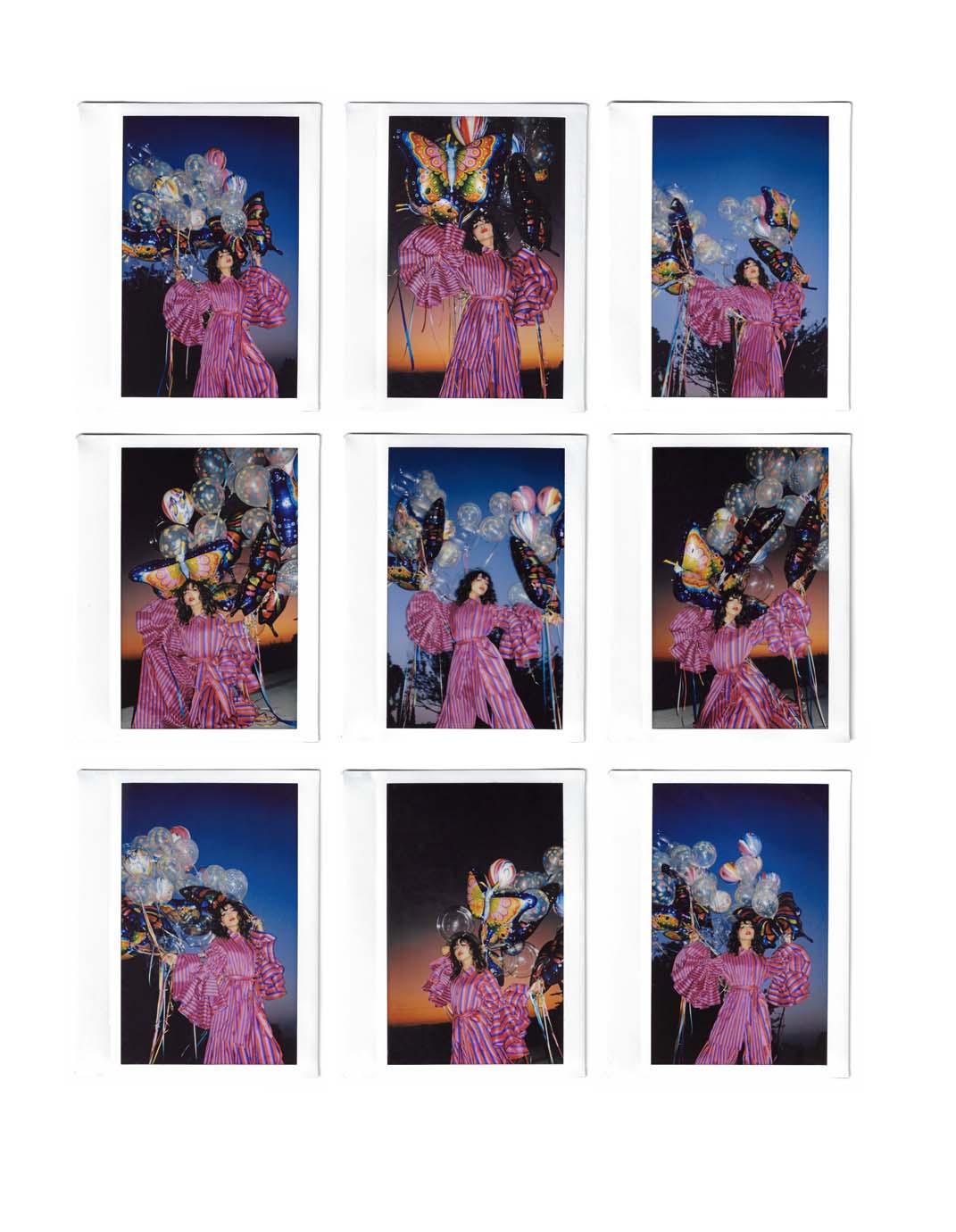 Our cheeks are still cold when we air-kiss. She's wearing an oversized men's coat slung over her shoulders, one hand holding it closed like a shawl. As we settle into a warmly lit nook, a flouncy one-shoulder dress is revealed. Who is it by? "I just got it, it's vintage Gaultier." The dress joins other well-loved and often-documented vintage pieces in a growing collection; scrolling Rowan's feed turns up not one but two versions of Jean Paul Gaultier's 1995 cyber dot sets, Vivienne Westwood's 1990 Renaissance corsets and a 1997 Junya Watanabe for Comme des Garçons skirt (worn as a dress). When I compliment her tiny vintage Chanel, she responds, "Thanks, a cookie broke inside of it earlier." Laughter erupts when she points out the crumbs, for the second time before we've even placed our orders. This is what it's like to spend time with Rowan; everything is special, but nothing overly precious.
A pause, then she asks, "What is it about a Republican president that makes us dress crazy?" Startled, I realize she's not wrong. There's the Flower Power of Nixon, the colorful Reagan '80s and the thong-exposed era of George W. Bush. Rowan is inspired by the early aughts in particular, saying, "The stars of that time were really autonomous in the way they existed in their bodies. I always think of Britney [Spears] when I get dressed."
This reference to her fellow Disney alum is not lost on me. Britney is remembered as an example of the wear and tear of childhood fame. Then, though, Britney was more symbol than activist. She was the nation's purity ring, interviewers often prying into her virginity before she was of legal age. The internet was still a place to retreat, not speak out. There were limited means of expression, or self-defense. Perhaps that is why the stars of the time are best remembered for their clothes. Coming back to her point, Rowan continues, "The world might be ending, but I'm young, and wanting to dress super early-2000s coincides with a new ownership of my body. It's the first time I've been able to do that, coming out of being seen as a child activist for years." A searing insight that is spoken casually— something she's become known for. While it is true that Rowan has enjoyed incomparable freedom, largely due to the internet, a new tension has arisen. While stars now have so much unfiltered visibility via Instagram and Twitter, is it possible that they also bear tremendous, and perhaps unrealistic, responsibility for their public image?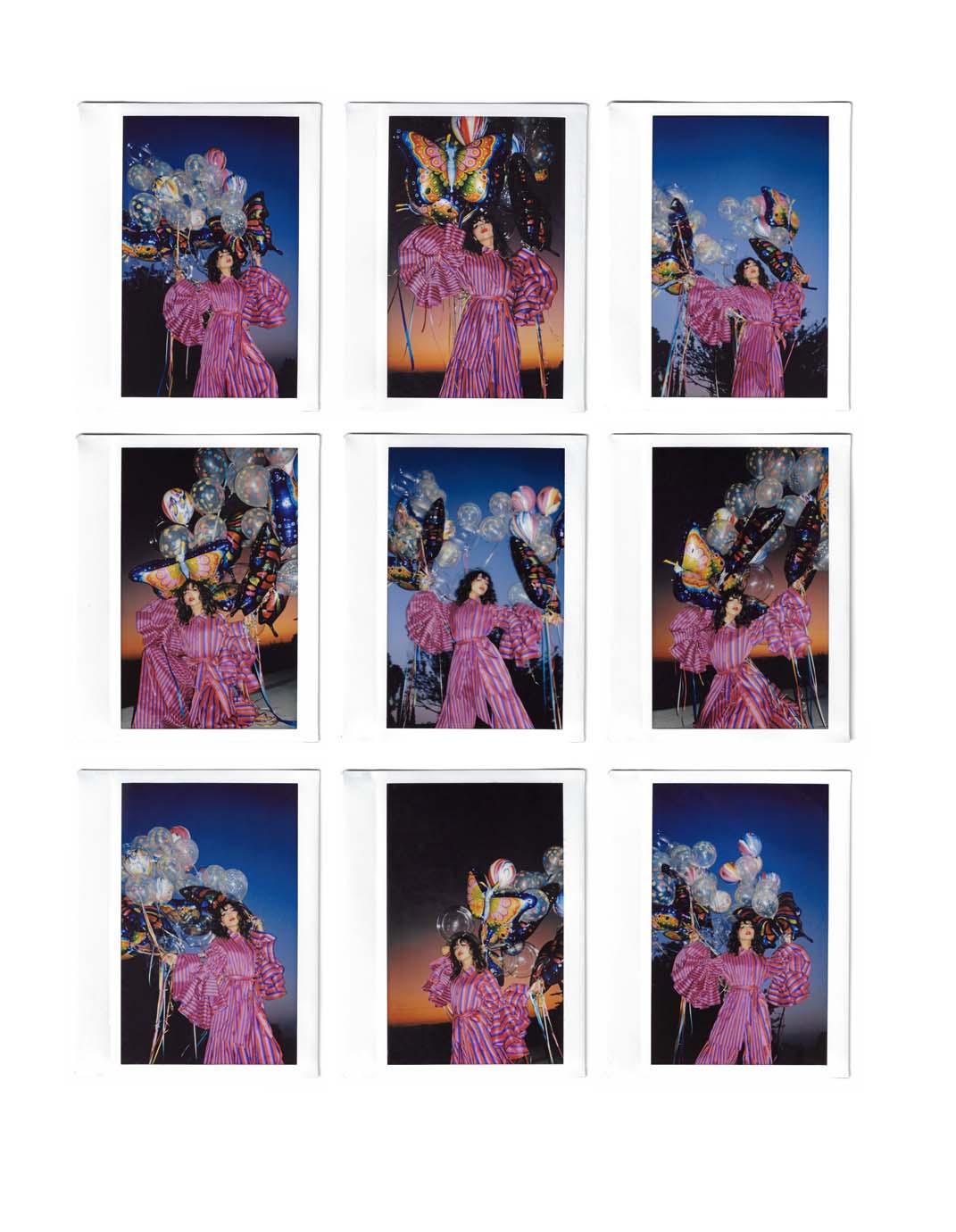 Rowan's career began at age five when she signed to a small agency in the Valley. "Instead of school plays, I did TV commercials and pilots." At age eleven, after working for over half of her life, Disney happened. "I knew that if I was going down this road, I was going to have to be assertive. Hollywood is a machine, and it can break you down." Knowledge, it seemed, was the best way for her to draw boundaries. "Being on a TV show is so much about them monitoring your image, voice and tone. I was just a weird preteen who cared about things and read about them online just like everyone else, but because I was on Disney it became a 'statement.'" By speaking out she redirected the narrative away from herself and toward issues she felt were pressing.
In a 2015 Tumblr essay penned in response to a question asking her opinion on "white feminism," she wrote: "I have made a very big point at making sure my personal feminism includes everyone—and educating myself and discussing these topics has really helped me." She went on to explain the varying degrees of inequality experienced by women, and how race and class play crucial roles. Today, we cannot escape this message, but four years ago, it was still a pop novelty. The acceptance of intersectional feminism by mainstream media has now given way to identity- driven marketing, at a dizzying rate. These conversations are commonplace not only in political settings, but in the ads we scroll past daily. There was nothing, then there was something and then it was monetized. It was so seamless that it's hard to pinpoint when we crossed over.
Later that year, Rowan took the stage at youth empowerment summit WE Day, where she repeated this message to a roaring 20,000-person audience. "At the time it felt necessary to be vocal and process emotions out loud, but being known as an activist happened so abruptly. It started getting uncomfortable when I said I was queer online and then everyone just focused on that. I was the queer Disney star and everyone's eyes began to feel voyeuristic." As she speaks, Greta Thunberg comes to mind, and I wonder about current social appetites for placing the world's problems in the laps of those who aren't yet old enough to grasp merging political responsibility to identity. Rowan reads my thoughts. "Now that my brother is the age that I was when I started speaking out, I would never give him the mic to talk in the way that I was. I had to process everything in real time, and it became hard to keep up with it."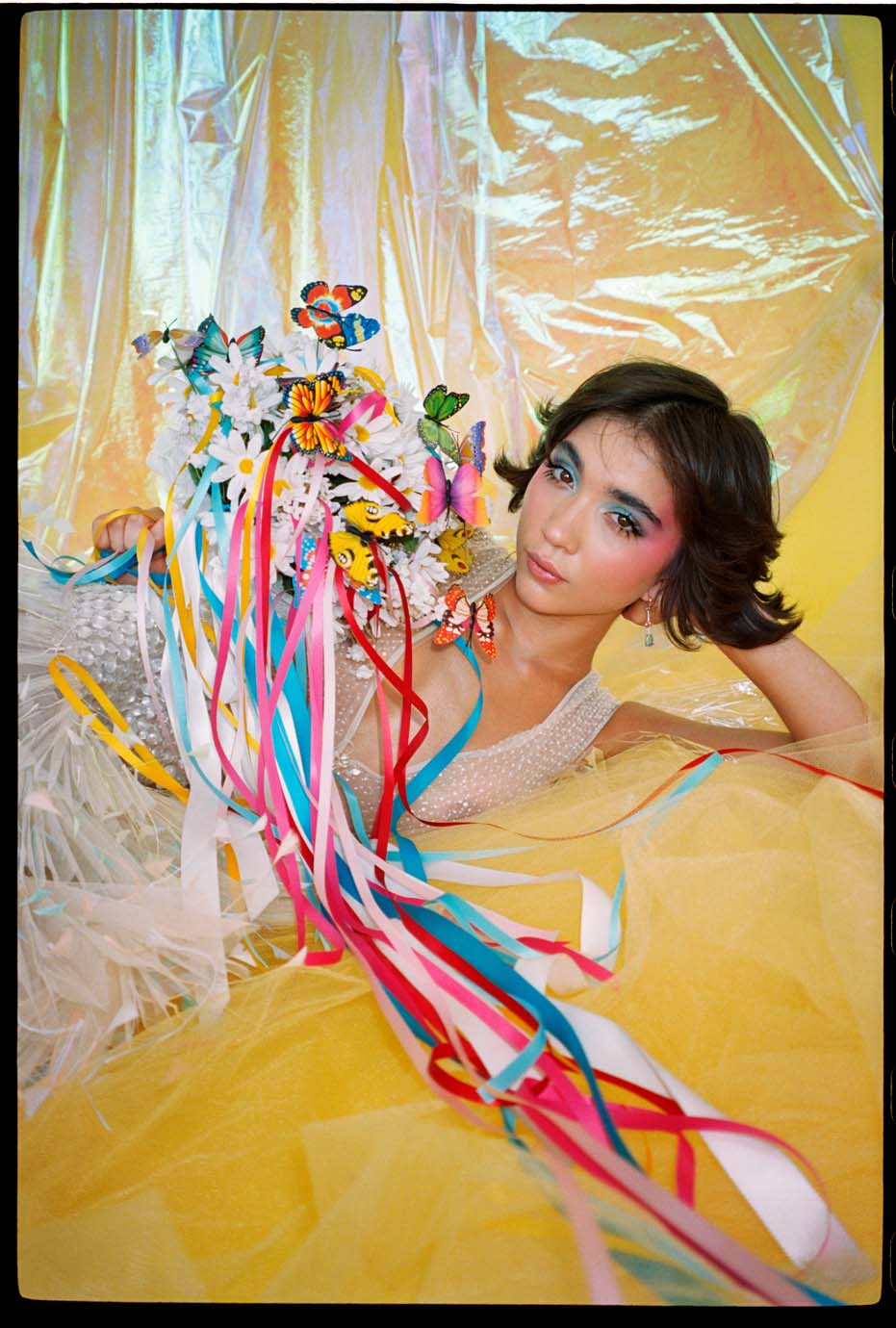 A caption for an Instagram post that rounded up her New York looks declares: "Yes it's true ! Now that I don't self id as activist anymore I just love to share my outfits on here !!!! Enjoy luv." In person, the sentiment rings true. "It shouldn't be anyone's responsibility to explain themselves to everyone, all the time. I don't blame anyone, I just look back and ask, 'How much can a child consent to all of this?' I needed my life to be about being a person." She admits, with relief, that her time in New York has been exactly that. Rowan's been staying with friend and playwright Jeremy O. Harris for a chance to get to know the city outside of hotel rooms. "I want to be here. I want to walk down the street, I want to pass people, I want to get on the train. It's all I've been doing here, and I know I'll be thinking about it when I leave." She becomes very animated; her father is from New York, which she thinks might explain her emotional ties. "I've always been obsessed with the image of the busy New York woman, like Audrey in Breakfast at Tiffany's. That's New York! You live in your apartment, your nights are crazy, and you wear looks and it's glamorous." On the precipice of all this, Rowan forges ahead with weary optimism.
It's not that she's done caring about things, she's just looking for new ways of doing so. "I'd rather address these issues in my work, in the stories I tell, and let my life just be my life." Pinpointing what that work will look like is difficult. She's written a book, contributed to magazines and she even shadowed director Ava DuVernay during the filming of A Wrinkle in Time (2018). What'll it be? "I hope it's a script. That's what I would love it to be. I'll be filming in Canada for the next six months; I'll want to focus my free time on writing scripts. It's the medium where I want to work through my complicated feelings."
"Complicated" is the best way to describe most things right now. While being an activist in 2016 might have been a personal or political identity, social media has made it a full-fledged career, with the same on and off duties that any job requires. The influencer-slash-activist has taken hold, blurring the lines between legitimate political efforts and brand endorsements. Speech has been confused for action. Within this strange inversion, an excited young activist can become disillusioned very quickly, before anything tangible has been accomplished. Rowan says she's lost the plot. "I don't even know what to say about it, because I can't follow it. Where do we look? To the people who participate in takedowns? They're supposed to be our leaders?"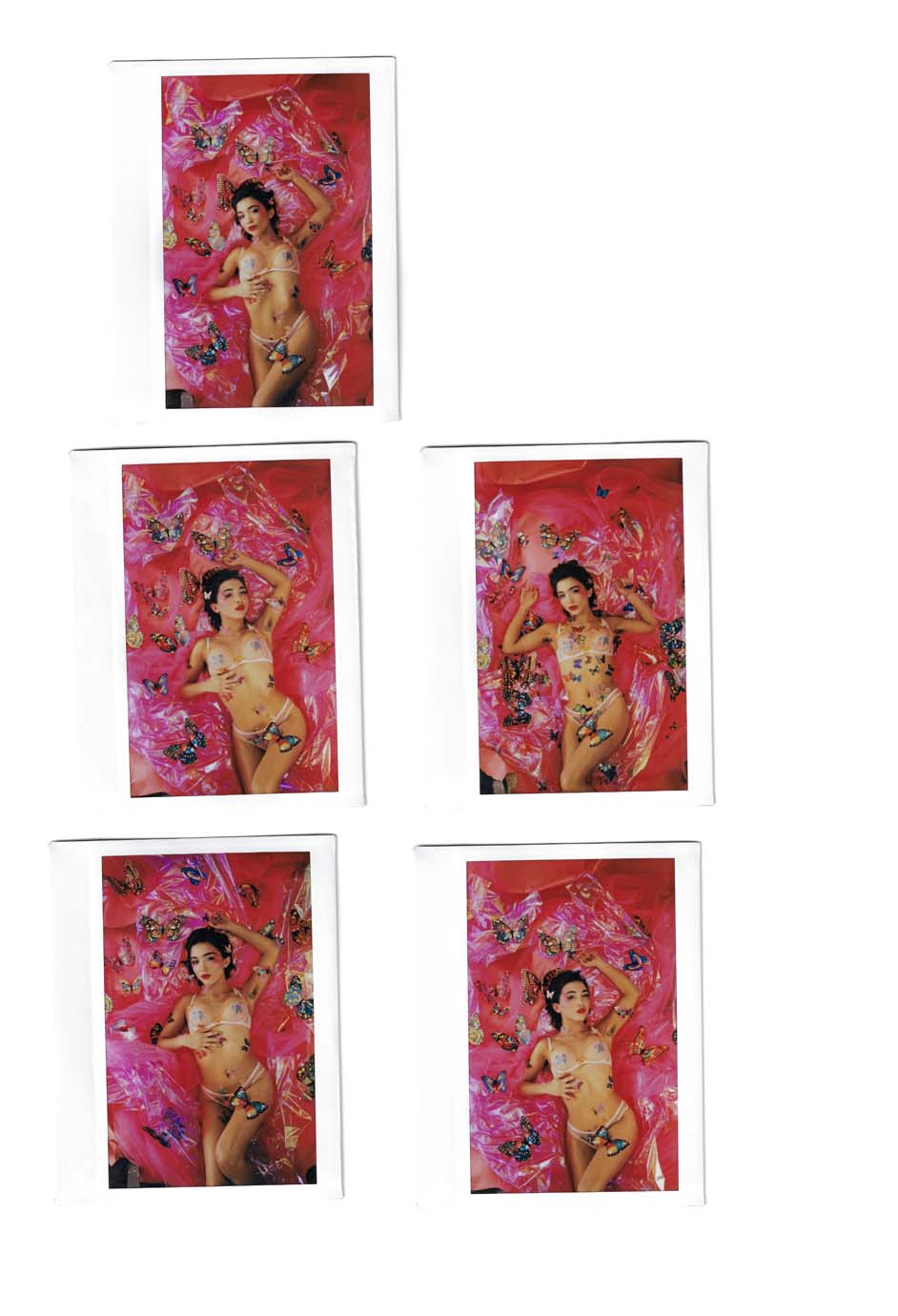 Instead, New York is the place where she feels she could figure it out. "What I said earlier about the world ending, if it is, at least we're in this place where people really live. If the world is ending in LA, you're just in your house. There isn't a neighborhood where you can talk to other people who are also dealing with the end of the world. It's just you." Community, however she identifies it, is still as crucial as ever. "Processing my relationship to my gender and sexuality here makes more sense than doing it in LA. Here, you go outside and see your community and that's extremely different. My friends have really made this place relevant to my self-discovery." With adulthood around the corner, she says she's absolutely certain about her decision to move away from home. "I just feel fucking good here."
Our dinner wraps, and she offers to pay before I tell her that this one's on Cultured. She has one more stop to make before going home to pack: a friend's birthday party. It isn't far from the restaurant, so we take a walk. She directs me to a bodega she knows up the street, jaywalking like a New York-native. The door clinks open and she approaches the man behind the counter. "One pack of yellow American Spirits, please." The man asks for her ID, and she holds it confidently in front of his face. He glances from her to the card several times, clearly trying to decide if what he's seeing is true. Silent, I panic about what to do. Do I offer to buy them? Laugh? Take some sort of moral high ground and warn her against the dangers of smoking? Has anyone ever truly taken a piece of unsolicited advice? I remember my taste for Marlboro Lights in 9th grade—words could never override experience. It didn't matter, her receipt was already being printed.
Re-entering the night, Rowan guides our way to Chinatown. It's autumn, and the cool air feels new. Like a true Southern Californian, she cries out: "It's like Universal Studios, but real life!" We don't rush there, filling the end of our time with as many jokes and memes as we can fit. Cigarette still unfinished, we linger in front of her friend's building. She exhales, watching the noisy 9PM traffic as if already missing it. "My friend Amandla and I think we're going to move together; we're ready. We both really want to do it together."
Flicking away her smoke, we hug before parting ways. She mentions wanting to throw herself a birthday party when she's back, a "really big one." For the moment, she seems happy. Then she buzzes the front door and walks up a flight of stairs to greet her friends.