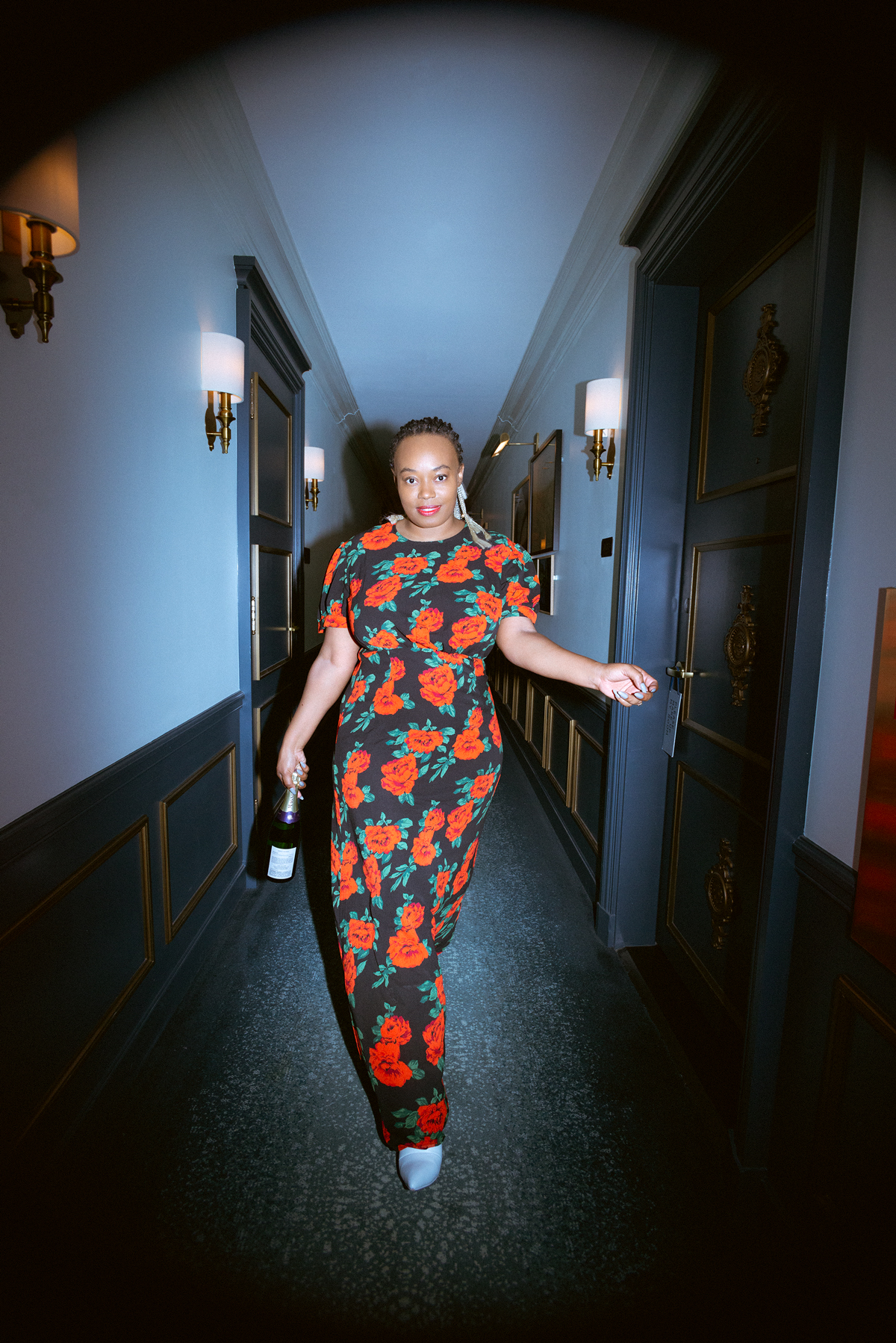 More than anything else, Jezebel is a movie devoted to exploring the private world of two sisters with startling intimacy. The movie is about Tiffany, a young black woman who becomes a cam girl in 1998 Las Vegas, as she grapples with her relationships with her family—more specifically her sister. Written, directed, and acted in by Numa Perrier, the film joins a growing list of black media where the artist (Issa Rae's Insecure, the Tyler Perry franchise, Donald Glover's Guava Island) acts in their own work. The film—which employs countless close up shots, frequently in small bedrooms sets— takes after what Perrier's life looked like at a time when she actually lived in Las Vegas with her sister and became a cam girl in the infant days of the internet.
The film is both a triumph for showing how black women survive with each other and the result of a real-life sisterhood. Perrier's sister helped fund the project and suddenly the director had more drive than ever to see it through.
"A cornerstone of my work is to reach into my personal life, pull things out, examine them, and express the emotionality of that in a way that will touch viewers. I've been doing that, but with Jezebel, it is definitely my most personal story. This is something that—once I left that job and left Las Vegas—I never told anyone about it. My sister also left Las Vegas and between the two of us, we didn't talk about it," Perrier says while speaking with Cultured Magazine, "We were avoiding all the feelings and all of the trauma that we experienced together, just trying to figure out our lives as young women with our mother passing away."
The film shows Tiffany move from the cramped life of her sister's apartment. filled with domineering men, to the sometimes confusing environment of being a cam girl, her blackness becoming both a barrier and a strength in her new world. When she is called a racial slur at work, the viewer is allowed to glimpse into the peculiarities of coming of age as a young, black woman in a world that so readily degrades you because of your race and gender in a racist, patriarchal society. Tiffany's path to autonomy is rightfully framed by her and her sister's love for each other.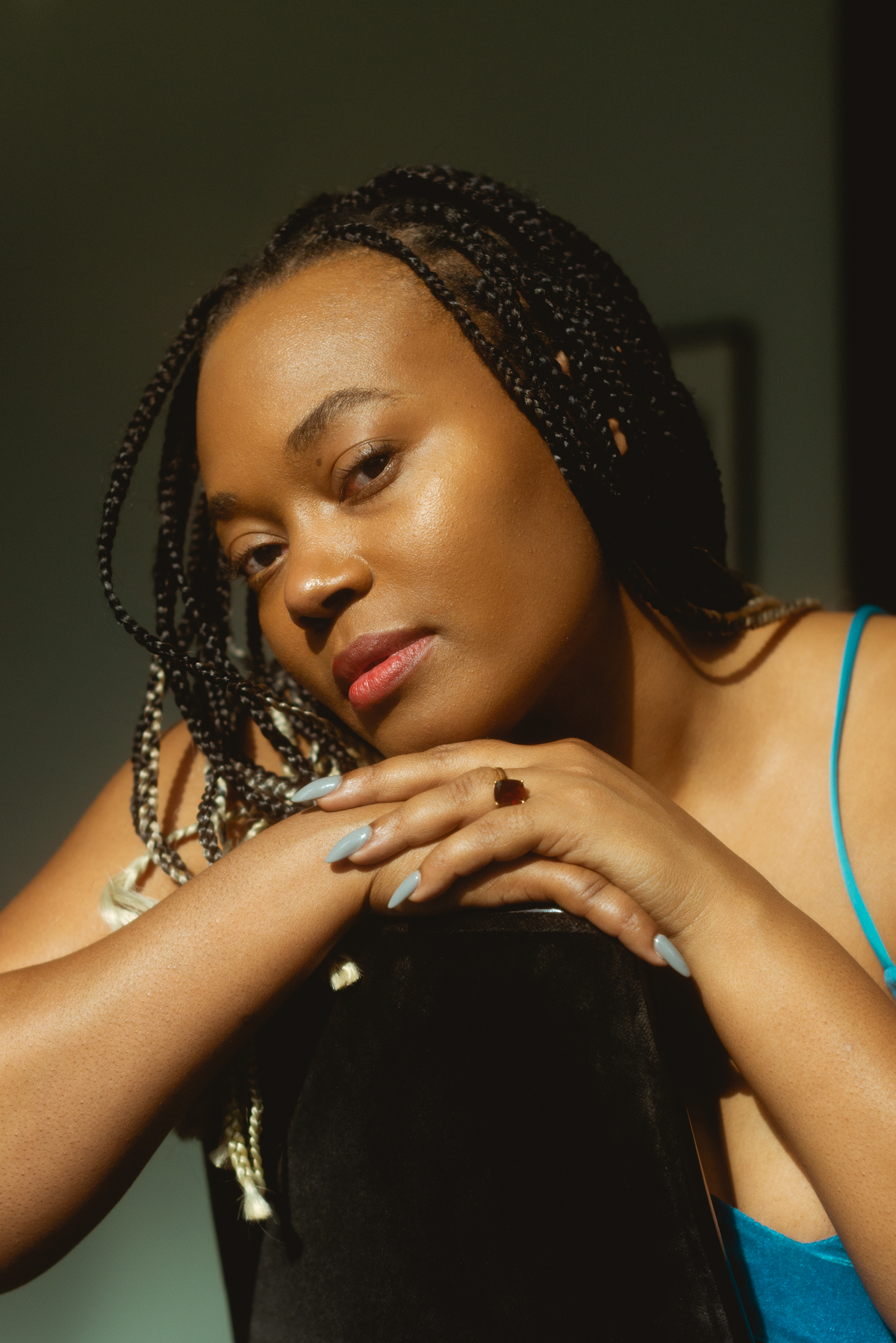 An early and striking scene in the film is when Tiffany's sister, Sabrina—who is played by Perrier—gifts Tiffany a wig for her new job. Sabrina names the wig "Jezebel", a phrase that reaches deep into the history of sexual violence against black women, stemming from the racist minstrel stereotypes of their oversexualization. Like the rest of the movie, the scene is handled with extreme tenderness and the wig becomes an artifact that symbolizing the resilience of black women and how members of the marginalized group have had to historically look after one another. According to Perrier, the wig also becomes a portal to womanhood and power for Tiffany, as well as a stand in for the collective grief that the sisters share following a family member's death.
Of the moment, Perrier said, "That was a memory of a time with my sister that hinged on me so greatly that I never forgot it. It was the first time I ever saw my sister cry and the first time I felt like I could cry in front of her, even though I wasn't trying to. I just became overwhelmed with the emotions. We were both just powering through and we didn't know how to talk to each other about our mother being gone."
This film, which chronicles the early days of online sex work, comes at a time of repression for sex workers nationwide, and is welcome in the face of Hollywood's reliably disingenuous approach to showing the lives and struggles of sex workers. The mainstream struggle for women's voices to be heard—see #MeToo and #TimesUp—exposes a history that has always existed; one of black women doing what they must to survive and finding ways to love each other. Jezebel explores the nuances of coming of age as a young black woman through the lens of sex work, race, bodily autonomy, and ultimately, feminine solidarity. Through this, the movie expresses an often ignored reality, especially in its last moment as the two sisters find themselves in a bathroom once more contemplating what they've survived.
Of the film's last moment, which is one of Perrier's favorites, the filmmaker says, "That's when the portal [to womanhood] enters. Then it was about diving into that scene and finding the moment where the film runs out."