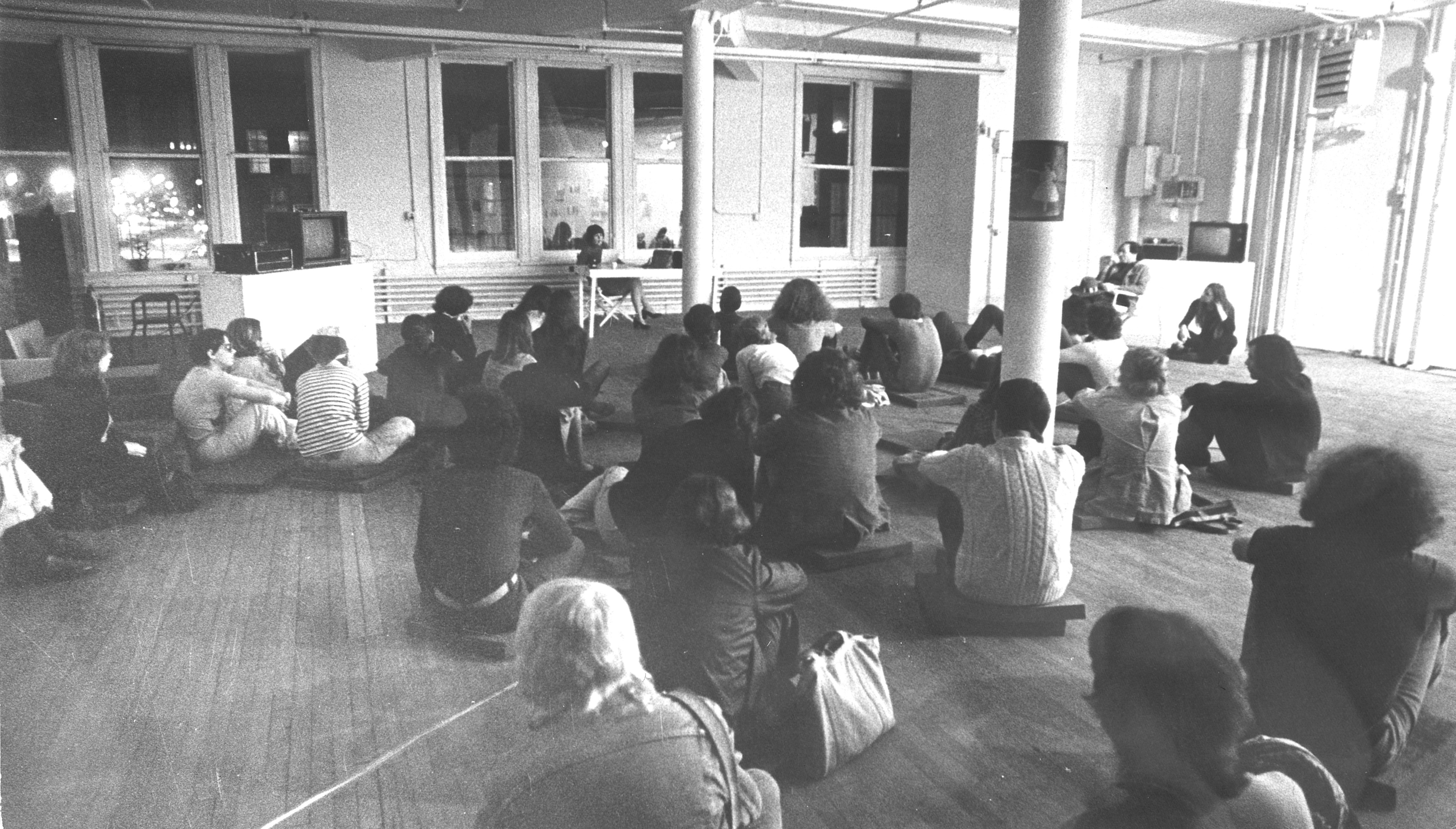 As rising rents have made Lower Manhattan an ever harder place for arts organizations to survive, Artists Space has, since 1972, managed to be a home for artists in the neighborhood. Its new premises at 11 Cortlandt Alley, which are its sixth location so far, have just opened with a group show featuring Danica Barboza, Jason Hirata, Yuki Kimura and Duane Linklater. This exhibition, which bears no title and has no accompanying text or obvious curatorial theme, harks back to the early days of Artists Space when artists themselves chose the programming and put on exhibitions that were, as current director Jay Sanders has said, "somewhere between a series of overlaid solo shows and a group show. That's something I've always loved about Artists Space: the primacy of artists controlling the conditions of their own presentation."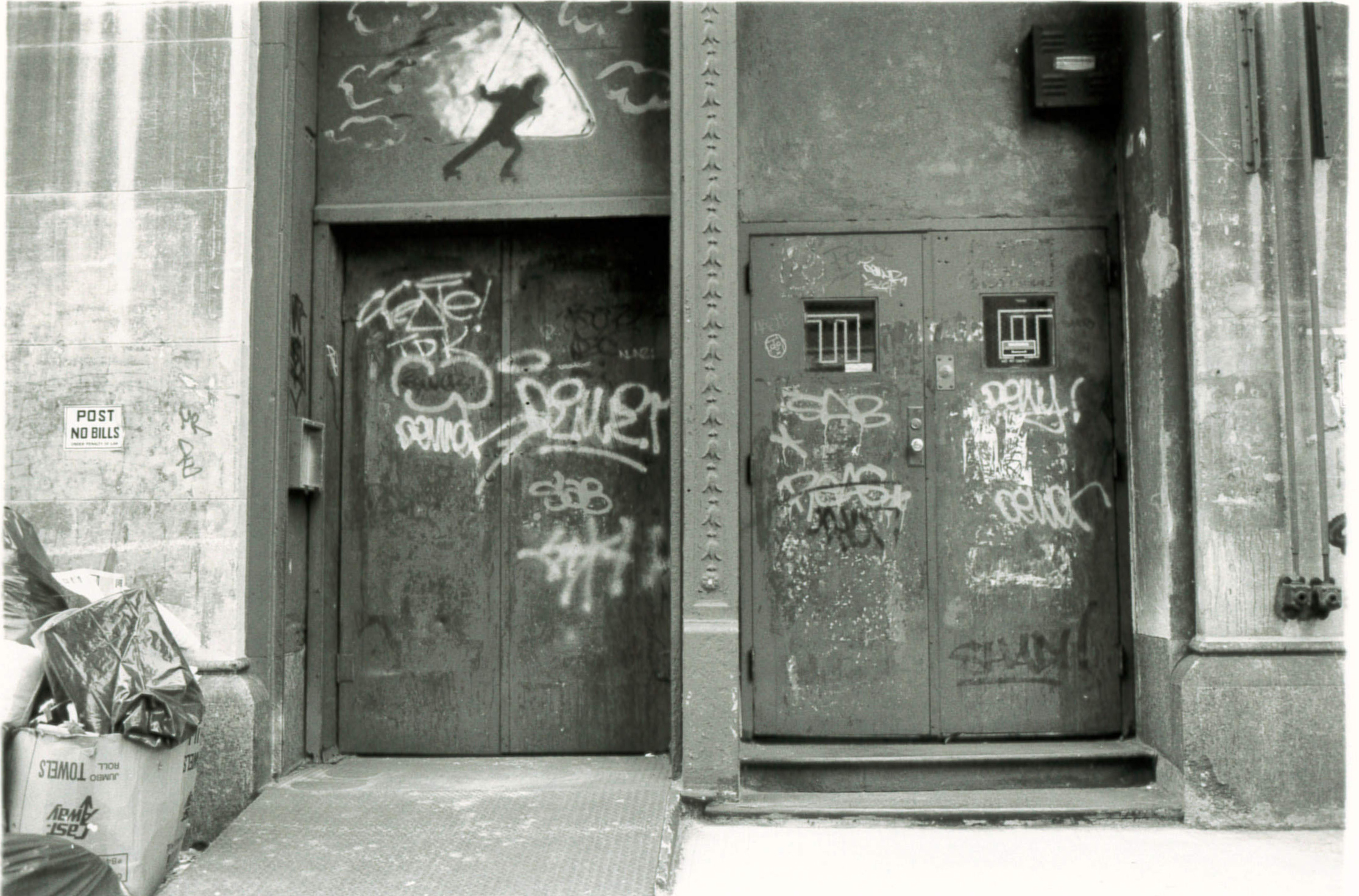 Trudie Grace and Irving Sandler (at the time an arts administrator and a critic, respectively) founded the Committee for the Visual Arts in 1972 and opened Artists Space the following year above the original Paula Cooper Gallery at 155 Wooster Street. From day one, the organization was designed to help emerging artists with every aspect of their careers, in addition to providing an alternative support structure apart from the existing system. Discussing Artists Space in 1998, critic Roberta Smith observed, "The role of the alternative space is to catch what falls through the cracks, between larger public institutions and commercial ventures such as art galleries; there is a kind of art on a certain scale that doesn't get shown in New York's major museums."
This was a very different time in SoHo. "There were a lot of old, abandoned or nearly empty, funky office buildings downtown," Allan Schwartzman, a former president of the Artists Space board, once recalled. "They had these smoky glass doors that were straight out of Sam Spade's office in The Maltese Falcon." It was a golden age for New York's avant-garde and the alternative space scene that went on to shape what we think of as contemporary art was springing up Downtown: in 1970, 112 Workshop (now White Columns) opened at 112 Greene Street; in 1971, the Institute for Art and Urban Resources (now MoMA PS1) began roaming through various unused spaces; in 1973, Artists Space opened its doors; and in 1977 the New Museum opened in a cramped upstairs office in the Fine Arts Building at 105 Hudson Street, which Artists Space also moved into that year. It was there that a young academic critic named Douglas Crimp—still a graduate student at City University of New York at the time—would curate the group show "Pictures," bringing together artists like Sarah Charlesworth, Robert Longo, Sherrie Levine and Jack Goldstein, and so introducing the "Pictures Generation" to the world. By then, the gallery had established itself at the heart of experimental culture; and in 1978, after attending a DNA, Mars, Teenage Jesus and the Jerks and The Contortions concert there, Brian Eno decided to partner with Artists Space to record the definitive No Wave compilation "No New York."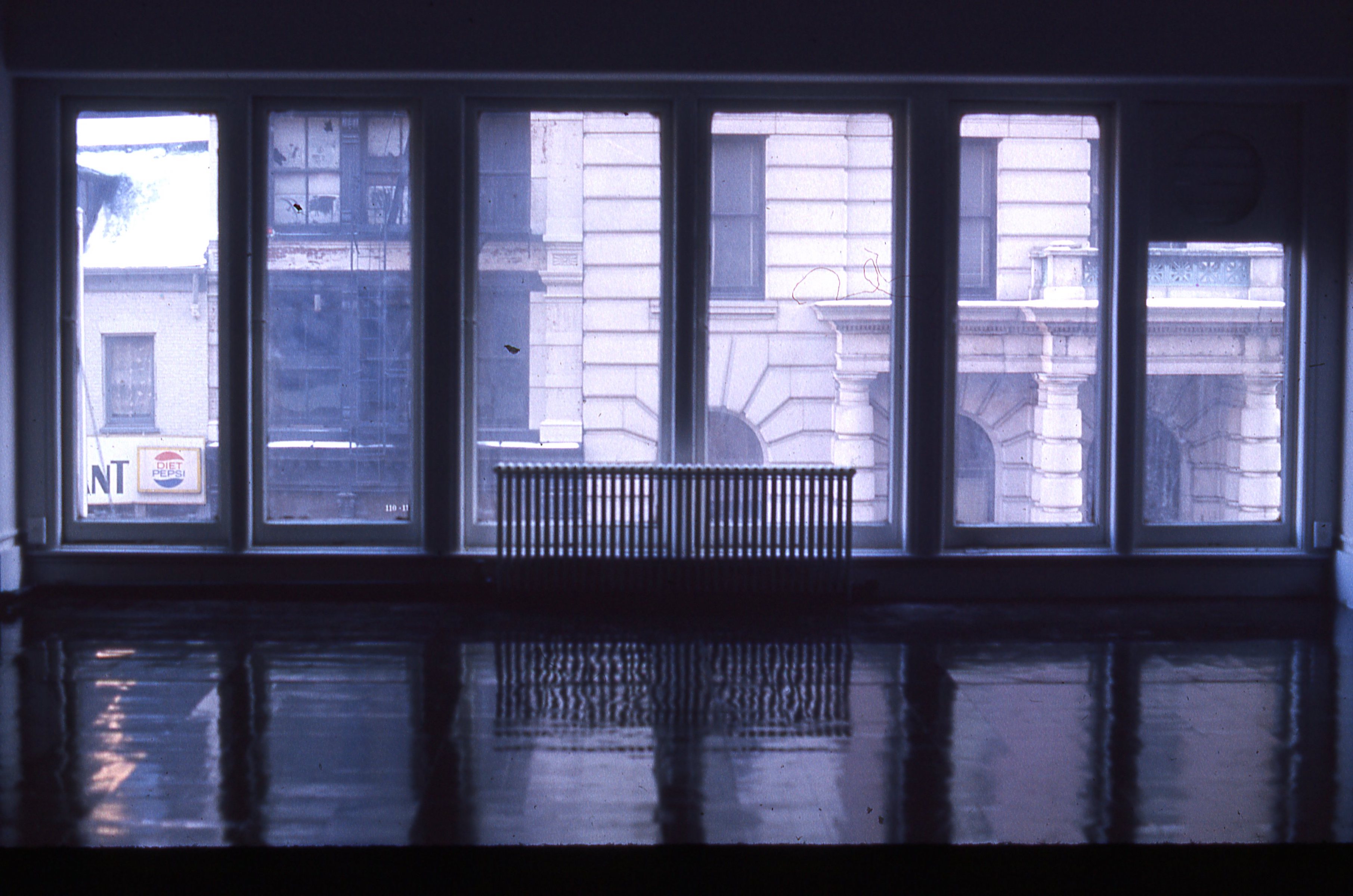 Over the years, Artists Space has, at different times, been both a home for radical groups and a site of great controversy. In 1979, Donald Newman's exhibition title, "The N*gger Drawings," (Newman's white and his show was mostly charcoal abstractions) led to protests and teach-ins by the artists group Black Emergency Cultural Coalition, who accused the gallery of racism and misuse of public funds. This prompted a heated debate about the limits of artistic autonomy with prominent artists and critics on both sides. In 1989, at the height of the AIDS crisis, Nan Goldin organized "Witnesses: Against Our Vanishing," a group show of works by the vanishing victims of an ongoing crisis that had, at that time, no end in sight. Goldin wanted to offer a more positive image of LGBTQ+ sexuality than what was portrayed in the media, and to give voices to those afflicted by the crisis. She also included 39 photographic portraits of the artists: 5 of whom (Darrel Ellis, Peter Hujar, Mark Morrisroe, Vittorio Scarpati and David Wojnarowicz, along with catalogue author Cookie Mueller) would die, or had already died, of AIDS-related illnesses. The inclusion in the catalogue of a strident essay by Wojnarowicz titled "Post Cards from America: X-Rays from Hell"—which criticized right-wing politicians for discouraging safe-sex education and so exacerbating the AIDS crisis—led to conservative outrage, nationala news coverage and the withdrawal of a $10,000 grant from the National Endowment for the Arts (NEA). Some, but not all, of the grant was later reinstated.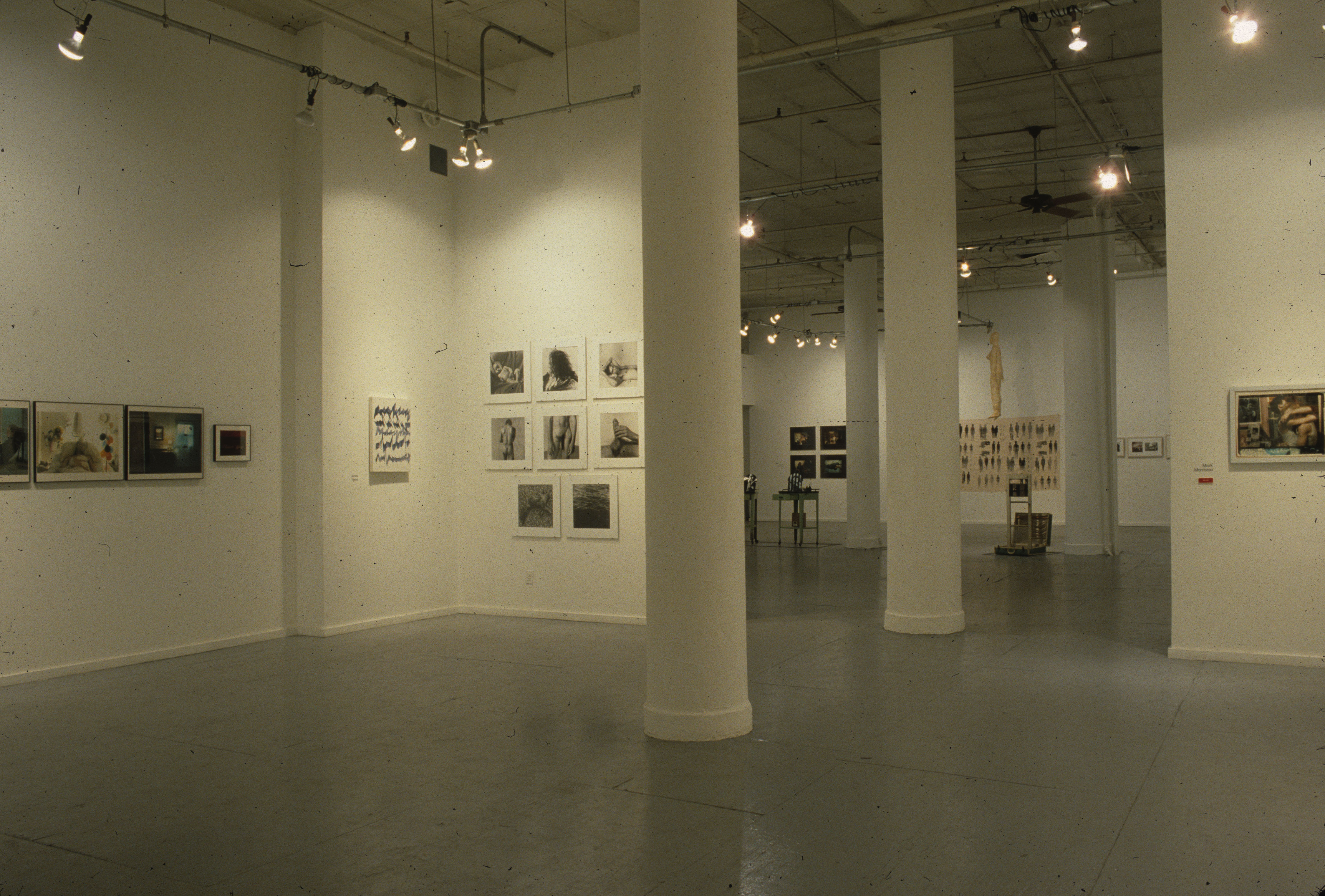 In 2011, during Occupy Wall Street, a group of artists and activists went to an evening event at Artist Space's 38 Greene Street location and afterwards refused to leave. "By the next morning several people from the Zuccotti Park encampment were wandering around the expansive gallery while staff members worked at their desks," reported Michael McCanne for Art in America. "Stefan Kalmár . . . engaged in a tense negotiation with the occupiers that devolved into a surreal shouting match over whether the space would be administered on hierarchal grounds or not." The following year, artist and honorary secretary Liam Gillick recalled for the Observer, "As we get further away from that event, you can see it as a kind of marker of something. It set a kind of line in the sand, and we're not sure where it is. The thing's not over." And indeed, on September 17th 2016, the fifth anniversary of the beginning of Occupy Wall Street, one of its ideological successors, the MTL+ collective (Samer Abulaela, Nitasha Dhillon, Kyle Goen, Amin Husain, Yates McKee, Andrew Ross, Aiko Maya Roudette, Marz Saffore and Amy Weng), was invited to take up residence at Artists Space's 55 Walker Street Books & Talks storefront for their project "Decolonize This Place." For three months the building was used for meetings, shared meals, talks, readings, screenings and workshops revolving around the collective's five key causes: Indigenous Struggle, Black Liberation, Free Palestine, Global Wage Workers and De-Gentrification. Artists Space today is, more than ever, a space for more than just artists; and this reflects how, for many in the art world, social and political organizing is now the most urgent and satisfying form of creative activity around.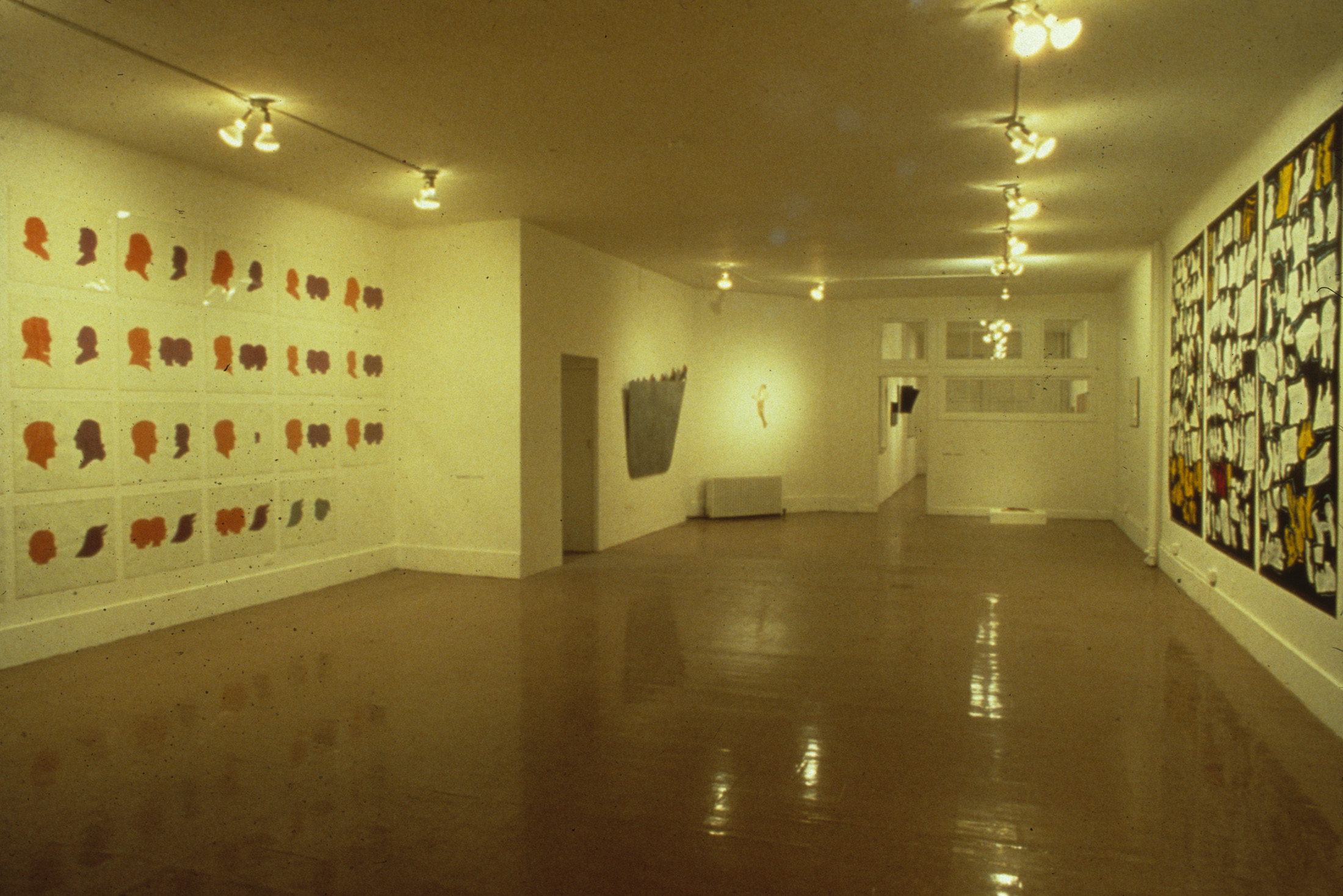 In an "Open Letter to the Incoming Director of Artists Space" written at the project's conclusion, MTL+ noted that their invitation to take part in the program "flowed from a perceived existential crisis for small nonprofit organizations struggling to survive in a speculative real estate market and dependent on a donor class out of touch with the public purpose of these institutions since their inception: to foster critical art and ideas with no immediate market value in the ultra-luxury art economy." Which is probably right—but this is an existential crisis that Artists Space has been working through for decades. Back in 1998, former curator Valerie Smith described how, "Over the years Artists Space, like other alternative institutions, has had to ride the socioeconomic wave and suicidally doubt and reevaluate its mission, ironically, in order to remain in existence." Art and society continue to twist and turn, but the organization is quick-thinking and agile enough to not only keep up, but to stay on the crest of the wave and help shape the conversation.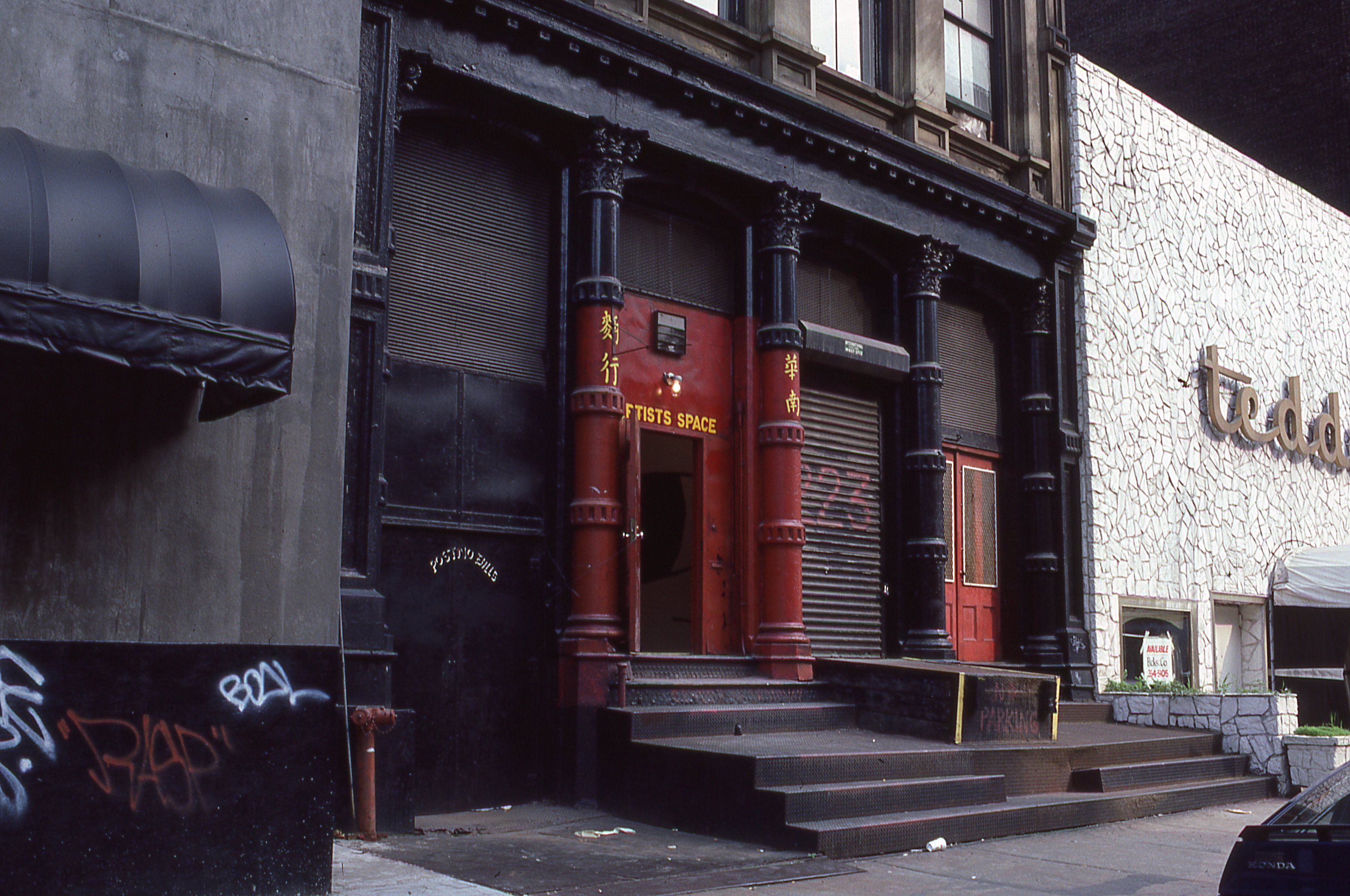 These days Wojnarowicz has retrospectives at the Whitney, and the Pictures Generation has its own room at the MoMA and a bonafide chapter in the textbooks, and against all odds Artists Space is still Downtown, and remains radical and relevant. It's made art history for nearly half a century and continues to do so. "We have always had a sort of a joke here," Kalmár said earlier this decade. "Initially I wanted to use this as a slogan, but I was stopped from doing that. It was: 'Forty years and still old school.'"