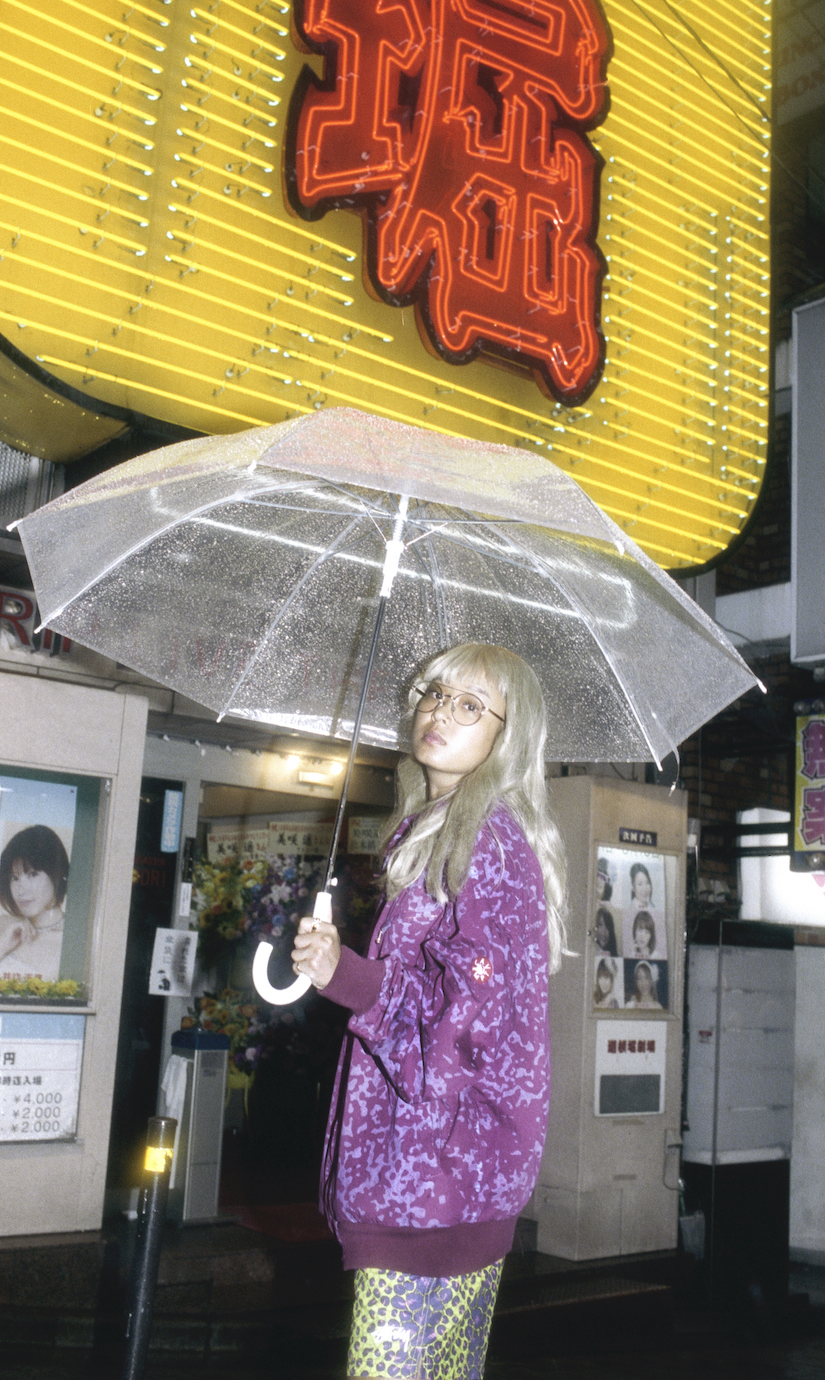 This past March, the portrait and fashion photographer Christina Paik, for the first time in a decade, started ice skating again— the way young adults beginning their Saturn Returns (an astrological rite of passage) often find new pleasure in the comforts of their childhood. For an artist who describes her sartorial style as "cozy"—streetwear layered with designer, silky and dense like a posh cocoon—this was the coziest move, bundled up in a skating rink. Despite the years away, she could still do a spread-eagle pose, she wrote on an Instagram post, and was looking forward to jumping. Skating was, and had always been, her "sanctuary."
A series of childhood injuries kept Paik off the ice and an eventual stint with her grandmother's film camera turned photography, a medium she'd always liked, into her second love. Even now, she prefers the grain of analog to the sheen of digital and she's retained her immanent grace—an athlete's aptitude for patience and, especially, style. Some of her latest photographs, posted to her personal account over the summer, are both elegant and an ode to elegance as a compositional method: two dancers slope against grey walls, soft in head-to-toe grey sweats and peach ballet shoes, peach-like lines in the curves of their waists. "I am in awe of the body and its shapes and lines and shadows and bends and everything else," she tells me over email. "My first passion was fine arts, which eventually led me to photography. Fashion became a vehicle for my photography to move, but my heart always had a special place for the abstract."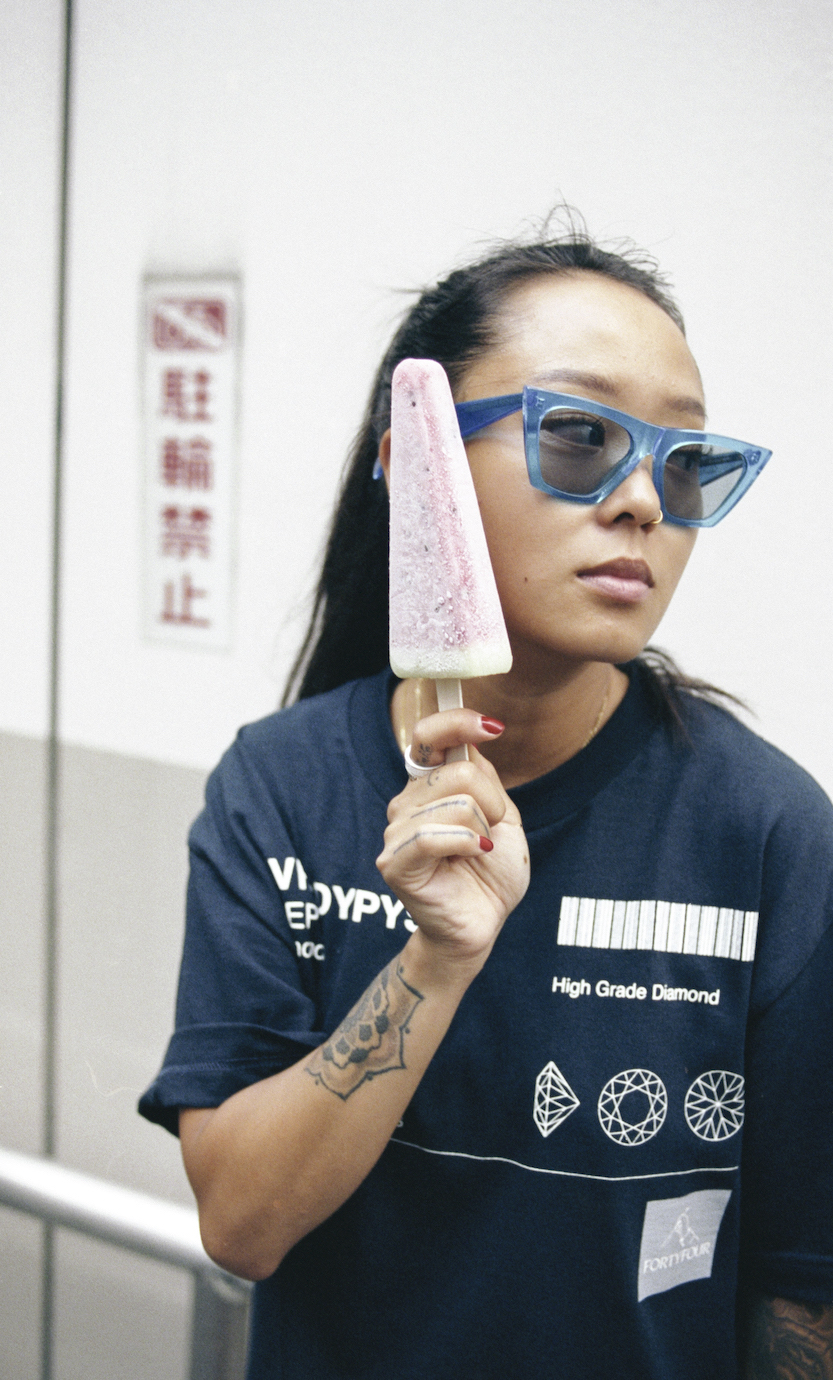 Paik studied at Parsons School of Design and later continued her education in Paris, her part-time home (the other is New York City). In the years since becoming a photographer for numerous brands, she has parlayed her work into a career as a creative consultant, stylist and producer, and has maintained, consistently, a personal art practice: Paik is always working. If many of her portraits contain a recognizable unretouched aesthetic, that's because she helped pioneer it. In 2016, she released MEUFS, a volume of such images, and held exhibitions of the same name in Tokyo, Seoul, New York City, Taipei, Hong Kong and Singapore; the work spans nearly a decade. Her subjects are cast in her intimate, self-directed light—she calls these sitters CP Girls; indeed, Paik was her own early subject, her visage obscured by her hair and hands, sometimes rotated to further distortion.
Paik is currently partnering with Project Greenhouse, Foot Locker's new incubator for design mentorship, and releases her new work in infrequent spurts to varying social media accounts, one of which is called Stay Offline. She's also working, slowly, on several projects with her friend Virgil Abloh; the Off-White belt bag was based on her original idea. The two have known each other for years and eventually plan to release a book of archived content from fittings, shows and shoots. "Neither of us know when it will be done, much like a painting," she explains. "A painter just paints and technically they could always add another stroke or color, but there comes a moment when they know the work is finished." By design, there is no rush to completion, no restless need to digitally and constantly showcase her projects. The luster of a curated life can feel specious, the presumption of perpetual content both punishing and compulsory. Paik, instead, indebts herself to her work. She takes her time.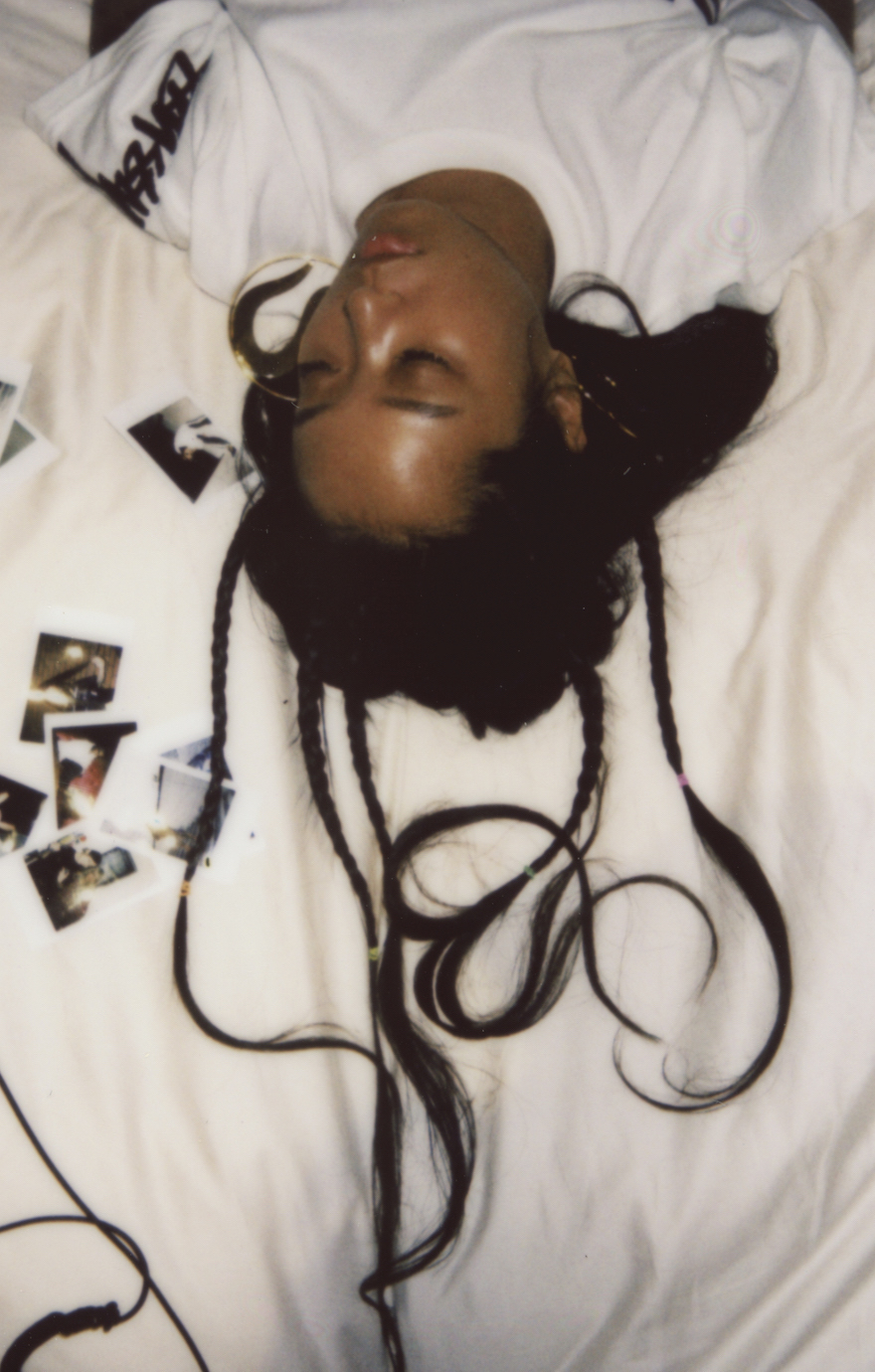 You started shooting as a way to preserve memories and suspend time in response to moving around so much as a child. Does photography still serve this same kind of emotionally grounding purpose for you—capturing some memory you keep for yourself? I'm in a phase where I don't like to share as much. I've also been doing this for a minute; the idea of my work just living on Instagram—I don't really get it. I have a couple passion projects at the moment, but I don't feel the need to share. When I want to, when I'm ready, I will. It's more of a business tool now than it is for sharing creativity; I feel I lost what I was passionate about because of that.
I would say photography serves an even more emotional purpose now. I know the moment we live in lends itself to sharing our lives, and there are admirable elements of that. However, visuals, and photography especially, have been oversaturated. I consider my craft to be sacred and this era of oversharing has actually made me want to run in the opposite direction and keep my art to myself. When something I've been unwaveringly passionate about becomes "just another picture" and I get jaded about what art is, something is wrong. We need to take a step back to see the bigger picture and, ironically, to see the details.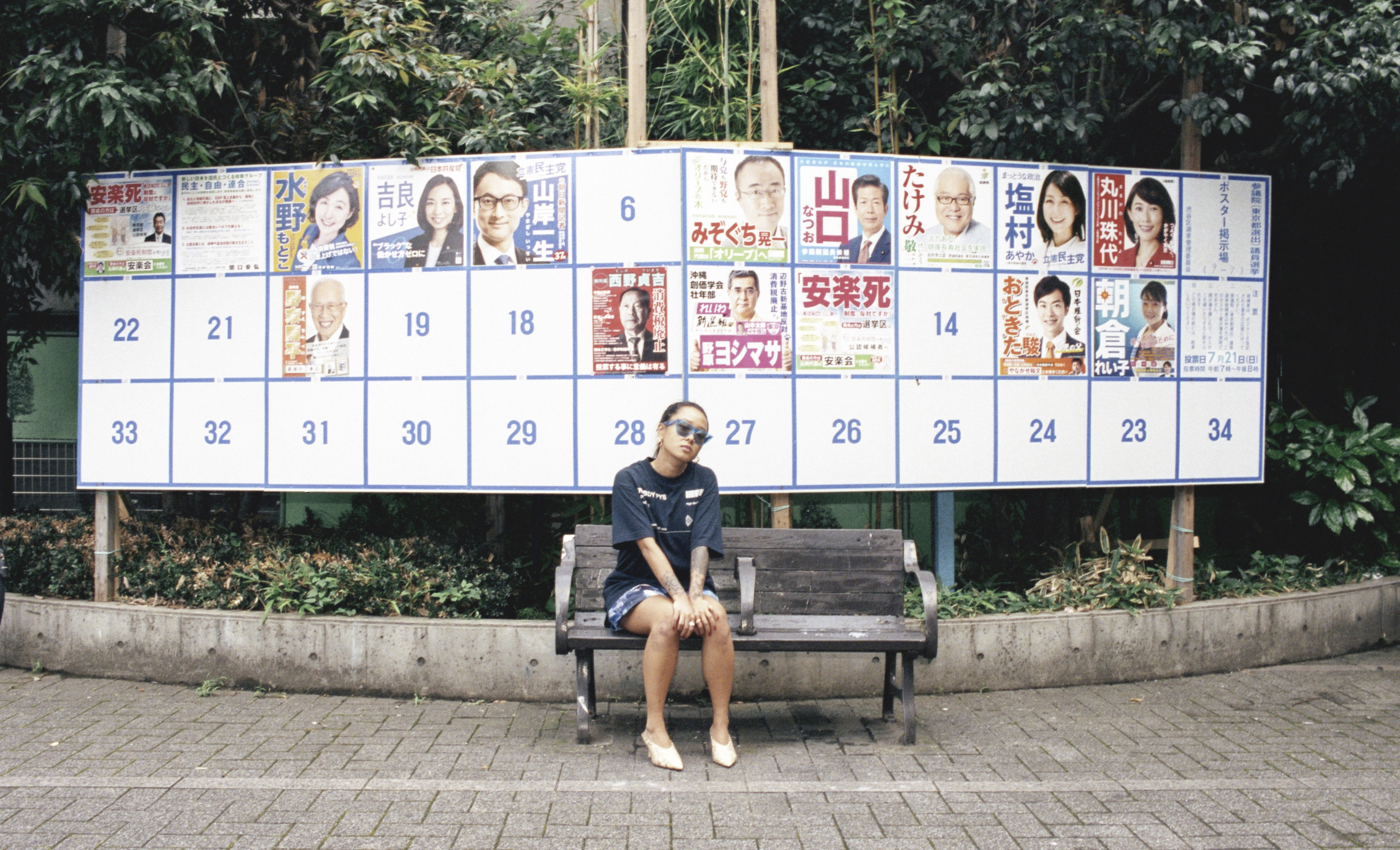 I'm wondering about that feeling in general: staying grounded. You travel often; you're frequently in the public eye, on and offline—this was not originally your intent. You've talked about making sure your house always feels like a home. The notion of "home" is not really in my vocabulary anymore. I'm always on the go and I find comfort in that now. I surround myself with individuals who inspire me—not only creatively, but to be a good person with a calibrated moral compass. And when it comes to friends, quality is more important than quantity; if they're not in the fashion industry, that can be a plus as well. I've always been a city girl between New York and Paris, but I've found a lot of peace and tranquility in nature. Trees and beaches and hikes allow the weight of city living to melt into the water, sand or leaves. Disconnecting in general has been incredibly therapeutic. The Do Not Disturb mode on my phone is one of my closest friends.
A few years ago, you warned that social media is not healthy; even in the midst of your own digital presence, you'll frequently check and critique the hype. There have been moments where my candid speech has gotten me into trouble, but I'm aware of the consequences. I know it might not be the most calculated political chess move, but I am not here for that.I am here to be a voice and a lens for people who may not have the platform that I have. Fashion and art are funny sometimes; they're two industries where the cream may not always rise to the top. When power players abuse their power, it needs to be addressed. That's what's "cool" about social media, if anything. Everyone has a voice and everyone has a certain audience and if the right voices unite, there is no way not to be heard.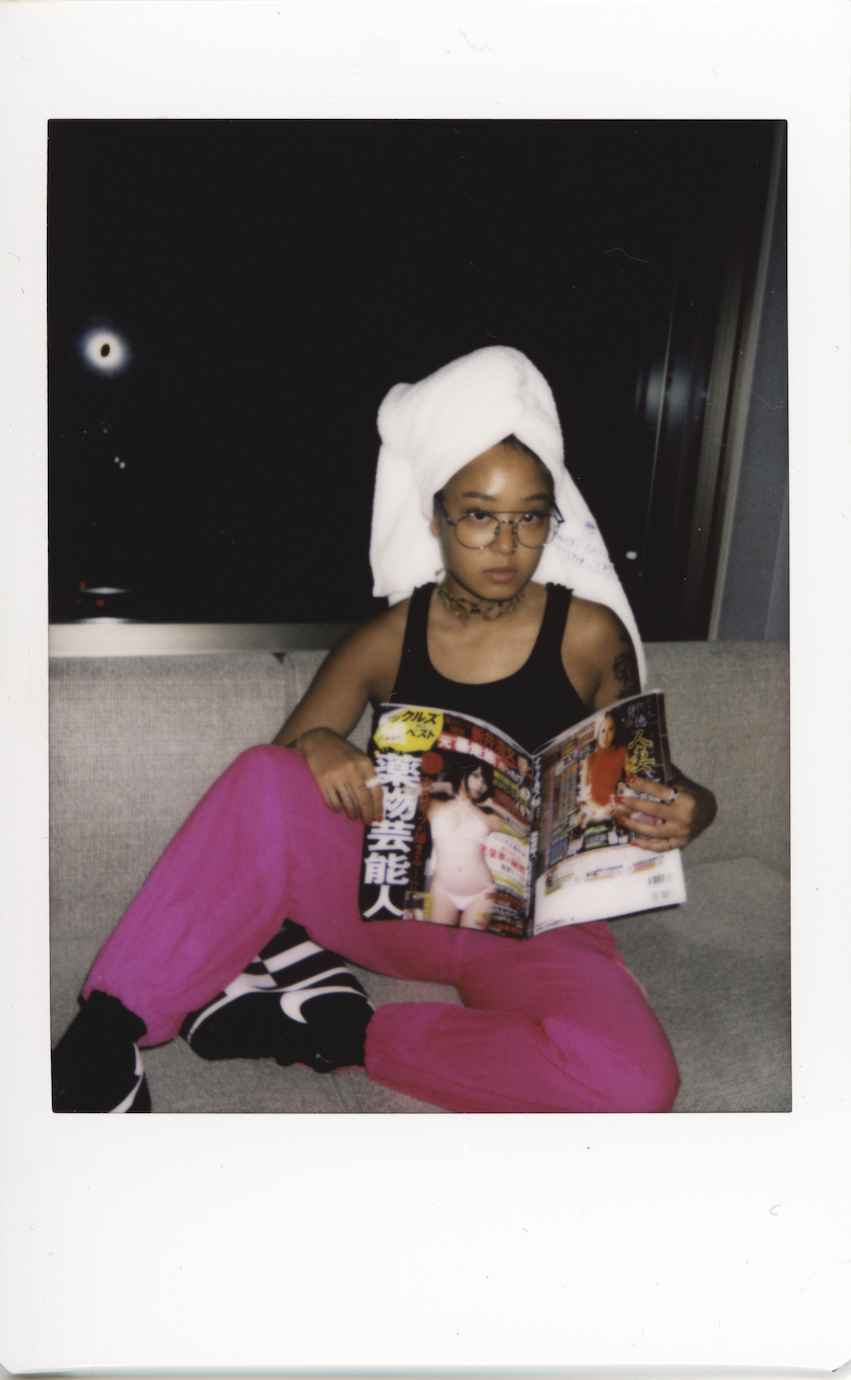 In the past five years, you've published a book, traveled extensively and had several solo shows. What happens next? I've been busy consulting with artists, brands and companies; I also style, cast and produce. I believe my purpose lies in serving the art community and showing them beauty where they might have missed it.
One project I can talk about is Stay Offline. My Instagram got hacked numerous times last year, sometimes for months at a time. At one point, I gave up getting it back and that really put a lot of things into perspective. Social media is designed for us to be voyeurs into other people's lives, and for us to put our own lives on display. In this ecosystem, human nature has us begging for validation and constantly ranking ourselves amongst our peers. It is not healthy, point blank, period. It's hard to imagine what high school students go through these days. I just want there to be a voice saying, "It's okay not to subscribe to this lifestyle, and to push back against the pressures of it." I'm fully aware of how great social media can be, and of how important and impactful it has been specifically in my career. I'm not condemning it. But I want everyone to be aware of what we are getting ourselves into. There is a very dark side to all of this too.
You're often asked why you hid your face in your early self-portraits, as well as in public. When did you realize you needed to stop hiding it? I hid my face because I wanted my art to speak for itself. I believe I achieved that. At a certain point, I felt that I had a story to tell and I could possibly inspire others, especially being a woman of color in a creative industry. However, for the sake of my art, I feel like I recently had to take a step back and push my work forward once again. Basically, it's never been my decision to begin with. These decisions are made by the art or made by the people. I'm just here to serve either.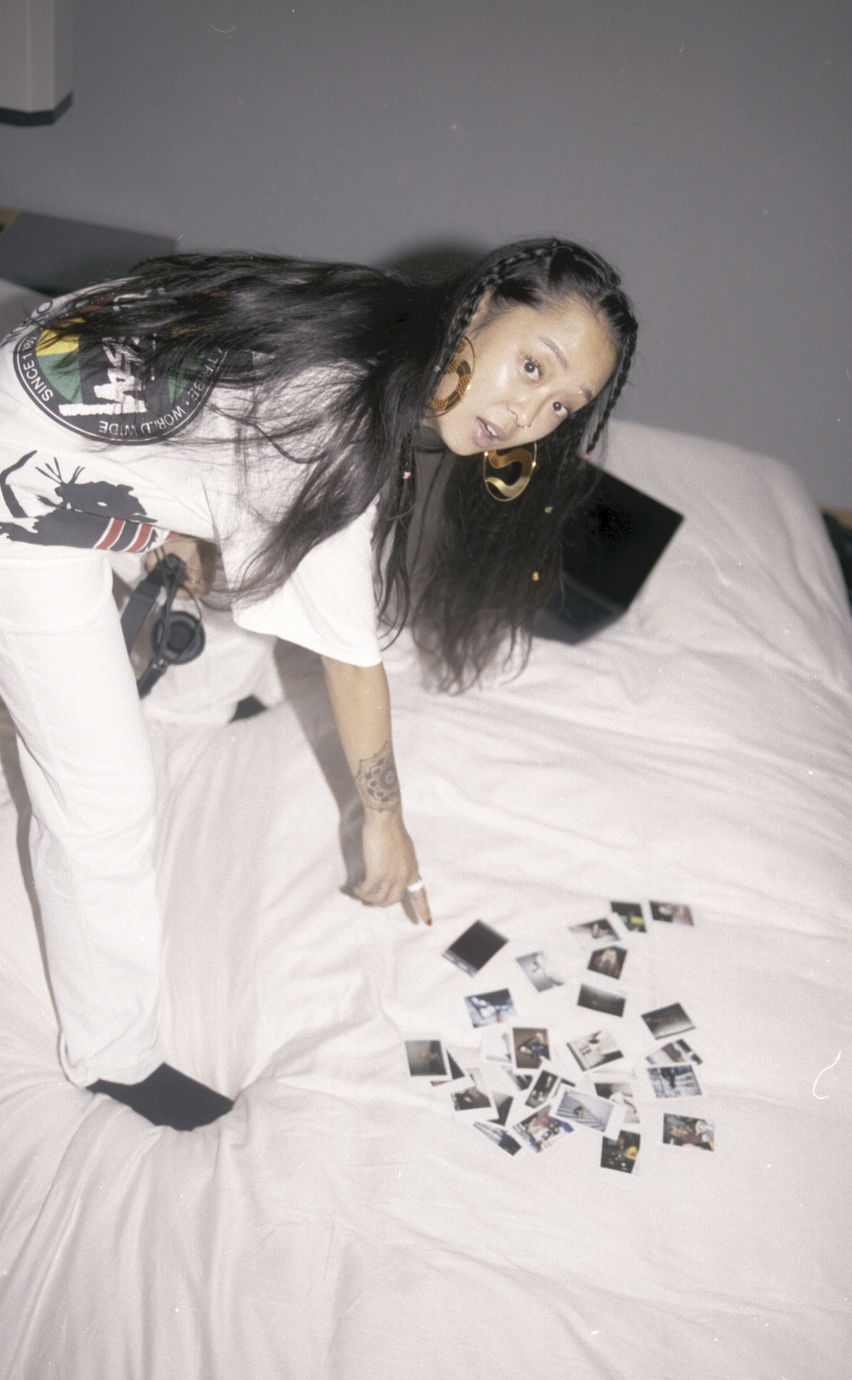 Is there a physicality in photography, the way there is in figure skating? I'm thinking of the way it forces you to be at once in your head, shaping something, and in your body, capturing it. At the least, figure skating has given me an appreciation of the beauty of movement and of capturing that beauty. The angles and lines and grace that embody skating are paralleled in what I look for in my shots. Also, analog photography is a process. The moment is tangible and I put it on myself to capture that lightning in a bottle and share that joy.
Do you remember specific shifts in your trajectory, as you developed your career—the moments that felt accelerated or changing? I don't want to call it "risk-taking" because it didn't feel like that to me. I guess people could see it as going against the grain, but to me it always felt right. Even going to an art school was tough, coming from a typical Asian family, but I did it. Even there, my peers didn't expect me to study photography—they expected me to study fashion—but I did it. And when I moved to Paris during Fashion Week in 2012, no one was mixing streetwear with high-end luxury, but I did it. I think all of these moments were pivotal to who I am and who I am becoming. They're reminders that there is no blueprint and big decisions may not matter so much, and small decisions—maybe even picking an outfit—can change your life.
All photos Kenchan from TOKYOVITAMIN; hair & makeup by Sakie Miura.